Mary Poppins has returned to the cinema. Now Peter Pan and Tinker Bell are flying back to us, too.
"Finding Neverland," opening Tuesday in Overture Hall, sprinkles fairy dust on the story of how Scottish author J.M. Barrie's friendship with a widow and her four young sons inspired the tall tales of Peter Pan and his lost boys.
Allan Knee first told Barrie's story as a play in 1998 in "The Man Who Was Peter Pan." In 2004, Knee adapted his play into the film "Finding Neverland" with Johnny Depp and Kate Winslet.
The musical went through several rewrites before landing on music by Gary Barlow of Take That and Eliot Kennedy with a book by James Graham. This "Finding Neverland" took its first bows at American Repertory Theater in 2014 and transferred to Broadway in 2015.
Led by Diane Paulus, "Finding Neverland" had a soft pop sound, lots of energetic dancing and a strong New York opening reflecting Peter Pan's multigenerational, timeless appeal.
But reviews were mixed and the show was widely snubbed by the Tony Awards, whose voters gave it zero nominations. Star Matthew Morrison later blamed original producer Harvey Weinstein, who was heavily involved with the show ("he tried to bully his way into getting nominations," Morrison said, "and that [rubbed] people the wrong way").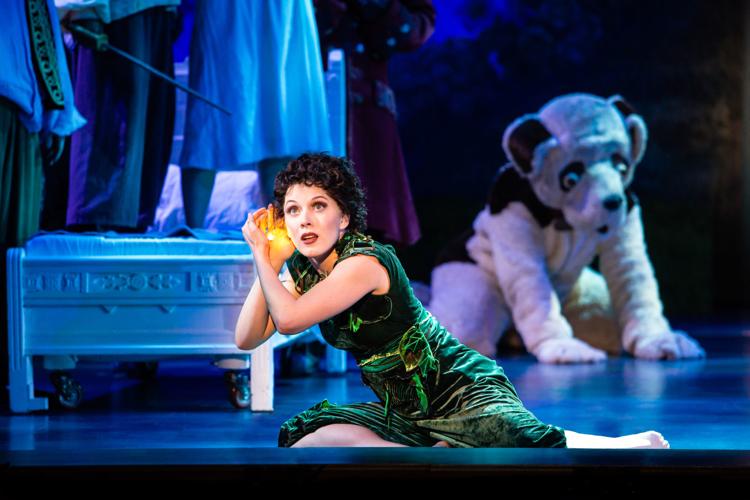 It is this Broadway version, Paulus' creation, that "Finding Neverland" tour director Mia Walker is charged with keeping both fresh and consistent as it criss-crosses the country. The actors are different and venues constantly change, but Chattanooga, Champaign and College Station all need to get the same show, more or less.
"When people come see the tour, what they're seeing is very, very close to the original direction," said Walker. "My job was not to recreate the show. My job was to maintain the original direction as much as possible."
Walker, 30, began on Broadway as a child actor in "Annie Get Your Gun" in the 1999 production that starred Bernadette Peters. Now an assistant director, she has worked behind the scenes for 10 years. 
A graduate of Harvard University where Diane Paulus is a professor in the English Department, Walker is a protégé of Paulus, with whom she's worked on a variety of shows including "Waitress," "Pippin," and "Porgy and Bess." Both are currently in rehearsals for "Jagged Little Pill," '90s pop icon Alanis Morissette's jukebox musical that's planning a Broadway opening in spring 2019.
Much of the work of creating a new show, whether it's the fantastical, family-friendly "Finding Neverland" or the more realistic and painful "Pill," is research and preparation, Walker said. Yet for a talented director like Paulus, it's just as important to be ready to improvise.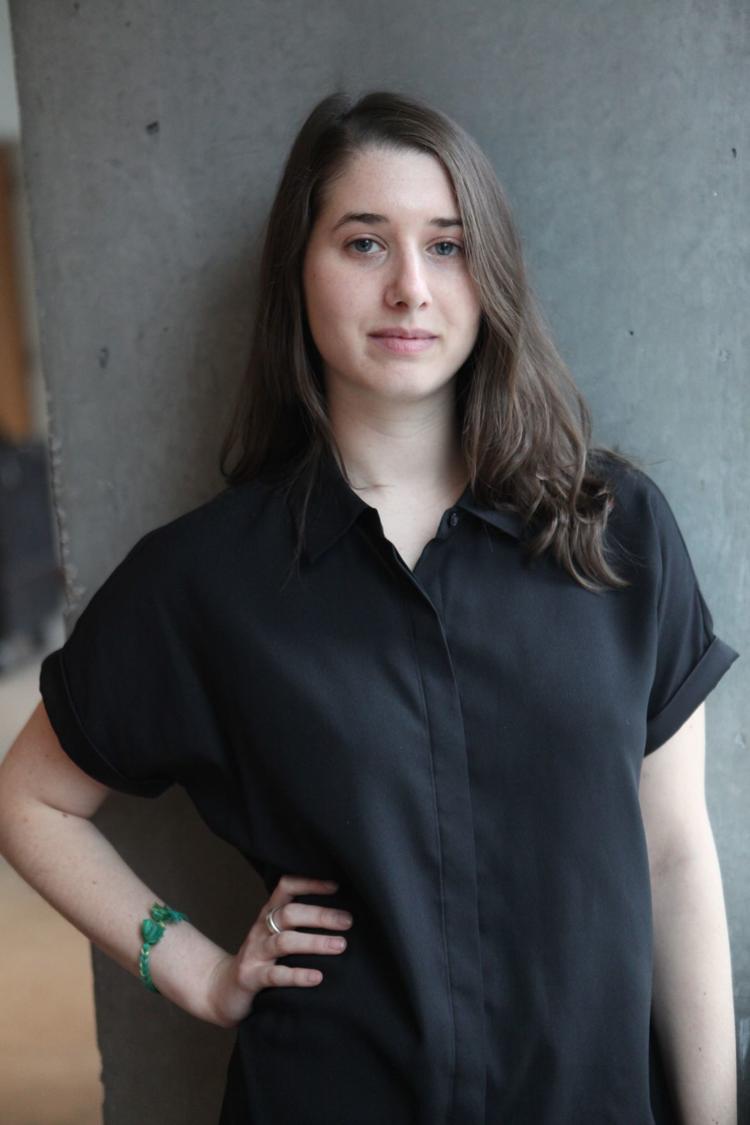 "When you're in a room with bodies and space, things are going to change," Walker said. "You have to do your homework and go in with a plan knowing that it will change. That's very much my process.
"When you're crafting a live experience you have to hold the audience in your hands and you can't get ahead of them," Walker added. "The audience can feel when something is not serving the story. When you see a show and you're constantly engaged and at the edge of your seat, the team behind it was conscious of the rhythm of the story and staying focused on the emotional drive of the show."
Audiences for "Finding Neverland" come to it with varying levels of knowledge, Walker said. Some are die-hards who've seen the movie and loved it. Others only know that it's something about Peter Pan.
"Audiences love the references to how Peter Pan was created, where Tinker Bell came from, where the pirates came from," Walker said. "It's about an artist and how he created his masterpiece. Whether or not you're familiar with the film or his life, you can appreciate ... how an artist comes to create something powerful and timeless."
"Finding Neverland" is the third show in Madison's pre-"Hamilton" season, as audiences await the arrival of Lin-Manuel Miranda's incredibly popular, hip hop-inflected historical drama.
When asked about the "Hamilton" effect on current musical theater and its audiences, Walker pointed to the same phenomenon of old-meets-new.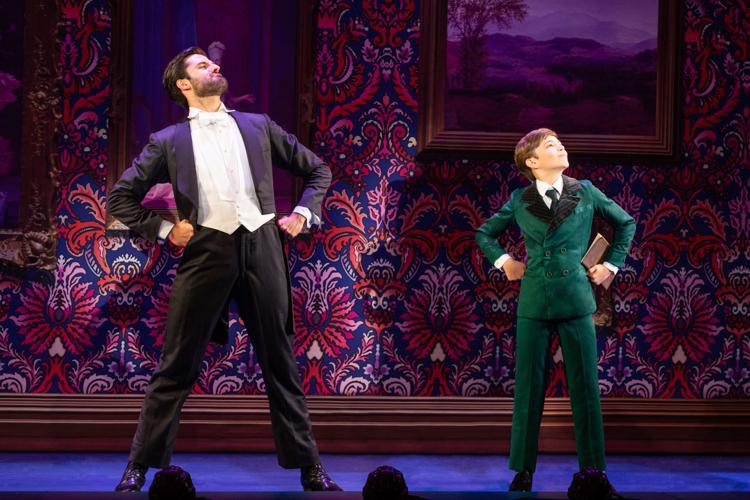 "Part of what 'Hamilton' has done stylistically is, it takes a story to a place in the past and gives it in a modern context, which I see more and more theater channeling," Walker said. "It broke the rules in a lot of ways ... in a similar way to how 'Spring Awakening' changed the landscape and 'Once' changed the landscape."
"Finding Neverland" is set in the early 20th century, but like "Hamilton," the score isn't bound to that.
"The story is about Edwardian times and the music is almost like the Beatles," Walker said. "The whole aesthetic of the show is blending time and worlds. There are moments that read like a pop art music video — the choreography is by Mia Michaels, the queen of this quirky dance movement. She comes from this 'So You Think You Can Dance' world."
"Finding Neverland" may not bend as many rules as "Hamilton" did, but Walker believes it takes chances in its own way.
"It's a true ensemble piece," Walker said. "It breaks the boundaries between singer, dancer, actor. Everyone in the show does everything. There's so much magic created in the show that's not through special effects, but through movement and the storytelling."