In the theater, 2016 was the year of "Hamilton."
I had the good fortune to see the revolutionary musical three times, first with the original cast in New York in March, then twice in Chicago in October, before and after it opened to the press with Madison-based actress Karen Olivo playing Angelica.
Lin-Manuel Miranda's rap-inflected musical is exciting, funny and lyrically brilliant, and tickets are not as hard to get (or as expensive) as some would have us believe. I'd bet Madison will get "Hamilton" in three years or so — Des Moines hosts the national tour next season, and Minneapolis has already announced for 2018-19.
But outside the long shadow of the "Hamilton" hype machine, I found exceptional work on Broadway and beyond, from the professional theaters of Chicago and Milwaukee to Lakeside Street Coffeehouse on Madison's near west side.
In New York, "Fun Home" made me cry, and there may be no more charming musical on Broadway right now than "Waitress," with a lovely score by Sara Bareilles. This fall, I was swept up by the dazzling design of "Natasha and Pierre and the Great Comet of 1812," a dynamic adaptation of a tiny slice of the novel "War and Peace."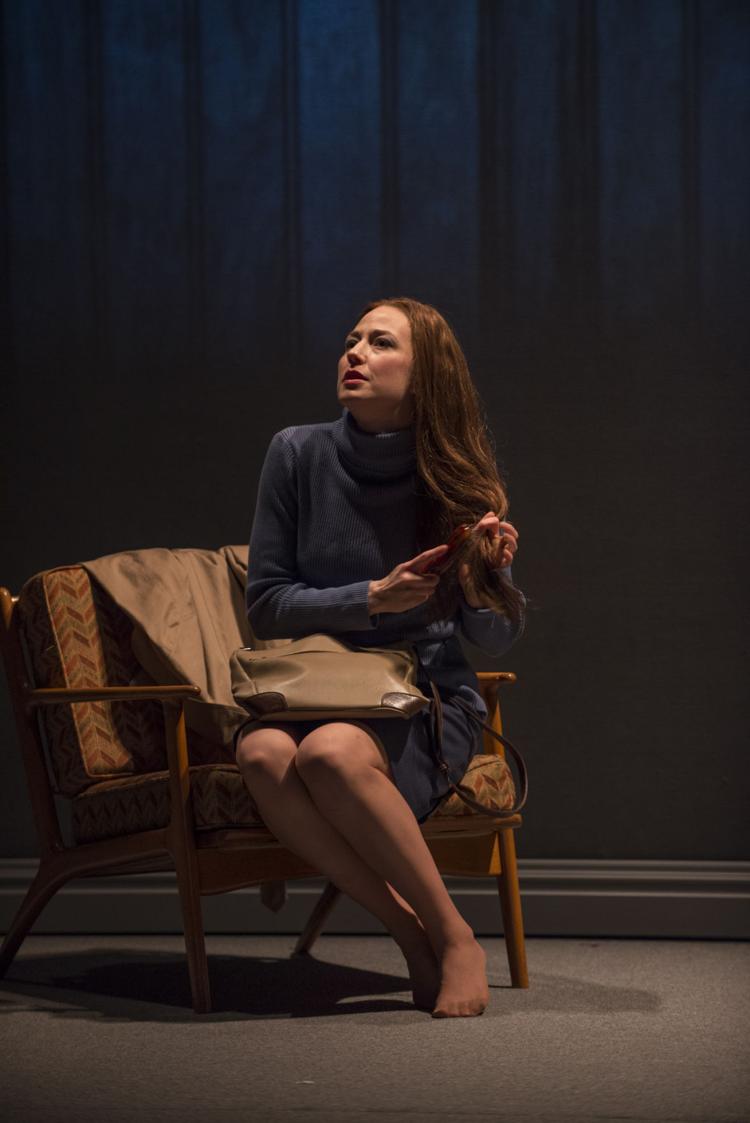 In Chicago, Steppenwolf Theatre's premiere of "Mary Page Marlowe" with American Players Theatre veteran Carrie Coon stitched an intimate portrait of a woman's life with seven actresses in the title role. Tracy Letts' play demands a big cast, but I'd love to see a local company take this on.
More recently, Lucas Hnath's "The Christians," running at Steppenwolf through Jan. 29, is among the most moving and powerful depictions of contemporary people of faith in conflict I've ever seen onstage.
Closer to home, I left devastated by August Wilson's powerful "Fences" at the Milwaukee Repertory Theater, watching how Troy Maxson let his fear and disappointment as a baseball player poison his relationship with his son. ("Fences" is now a feature film with Denzel Washington.)
Also at the Rep, the company's stark, high-stakes production of Ayad Akhtar's "The Invisible Hand" in 2016 makes me very excited to see Akhtar's "Disgraced" there next month (Jan. 17-Feb. 12).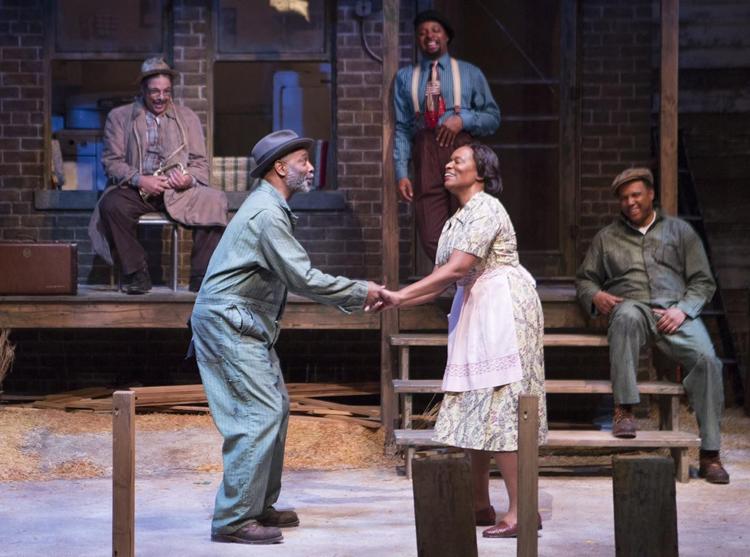 Locally, I was encouraged to see theater companies taking chances on new spaces and new-to-Madison work.
2016 brought mini-musicals written in the space of a week and productions of lesser-seen musicals like "Gypsy" and "Big Fish." At American Players Theatre, magical stage effects evoked rain and a World War I battlefield, while Madison Opera rendered the world of "Little Women" in arias and silhouettes.
Here, then, are 12 of my favorite local shows of the year, including the most innovative of 21 high school performances I saw as a judge for Overture Center's Tommy Awards.
Jan. 29 "The Flick" by Annie Baker, Forward Theater Company
I loved this quiet, deeply awkward play staged by Forward in the first part of 2016. Resonant and deceptively simple, "The Flick" set three young movie theater employees in an odd triangle of friendship and love, caught up among tensions between the fantasy of film and the reality of a minimum wage job.
Feb. 19 "The Rocky Horror Show" by Richard O'Brien, OUT!Cast Theatre and Mercury Players Theatre
I've seen at least four local stage productions of this '70s cult classic in recent years and this was handily the best of the bunch, with winkingly raunchy choreography by Lyn Pilch and playful direction by Steve Noll. It's rare to see a community show with such depth in casting, from sassy, sexy Katie Cass as the usherette to Kurtis Hopp as a gloriously lecherous Frank-N-Furter and Katie Debs as wide-eyed Janet Weiss.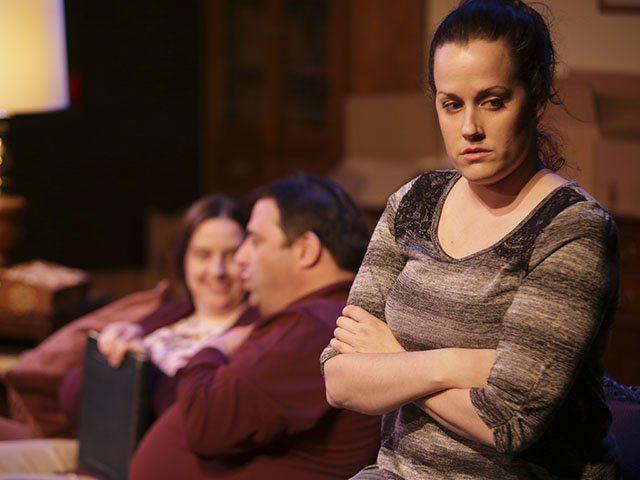 March 18 "Mauritius," by Theresa Rebeck, Madison Theatre Guild
It wasn't her first show in town, but this was the first time I saw the fine actress Carrie Sweet onstage, cast by Dana Pellebon as a young woman who sees her ticket out in some valuable stamps in Theresa Rebeck's psychological chess match of a play. "Mauritius" sounds dull — it's like "American Buffalo" with stamps — but with the perfectly cast Dennis Yadon as a shopkeeper and sparring between Sweet and Molly Vanderlin as conflicted sisters, it was a revelation.
May 7 "Arlington" by Victor Lodato and Polly Pen, Music Theatre of Madison
What a pleasure to watch an exceptionally talented soprano like Amber Nicole Dilger embody bubbly, sweet Sara Jane, a modern military wife whose husband texts her from Iraq. Catie O'Donnell directed the play in the front of Lakeside Street Coffee House, arranging chairs around the piano as though we were in Sara Jane's living room. This created a closeness that made some of Sara Jane's less appealing (but realistic) characteristics — her naiveté about the costs of war and casual bigotry, for example — harder to ignore.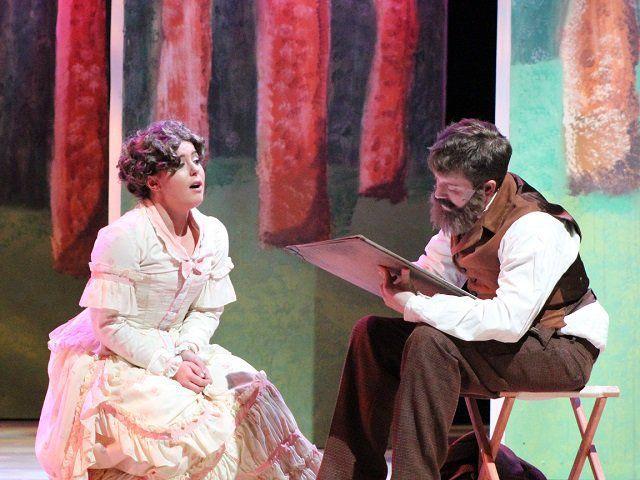 June 24 "Sunday in the Park with George" by James Lapine and Stephen Sondheim, Middleton Players Theatre
I'd only ever seen the 1980s filmed production of this ambitious musical, so the Middleton Players production this summer was a real treat. Thomas Kasdorf and Kate Mann starred as the moody and misunderstood artist Georges Seurat and his girlfriend/muse, Dot, in a richly textured performance full of gorgeous music. Brava, MPT!
June 25 "Eurydice" by Sarah Ruhl, American Players Theatre
Kelsey Brennan in a wedding dress and cyberpunk wig played the striking title character in this evocative retelling of the Orpheus myth in American Players Theatre's Touchstone space. Tyne Rafaeli directed Ruhl's dreamlike piece, and the design elements were exceptional.
At the time, I wrote that "ethereal light, sound and set elements ... wrap the theater in a kind of fog that can feel benevolent or menacing. Jason Fassl's lighting design, full of waves, harsh shadows and lines that hover on the floor of the theater, merges with Josh Schmidt's ambient score for an otherworldly effect."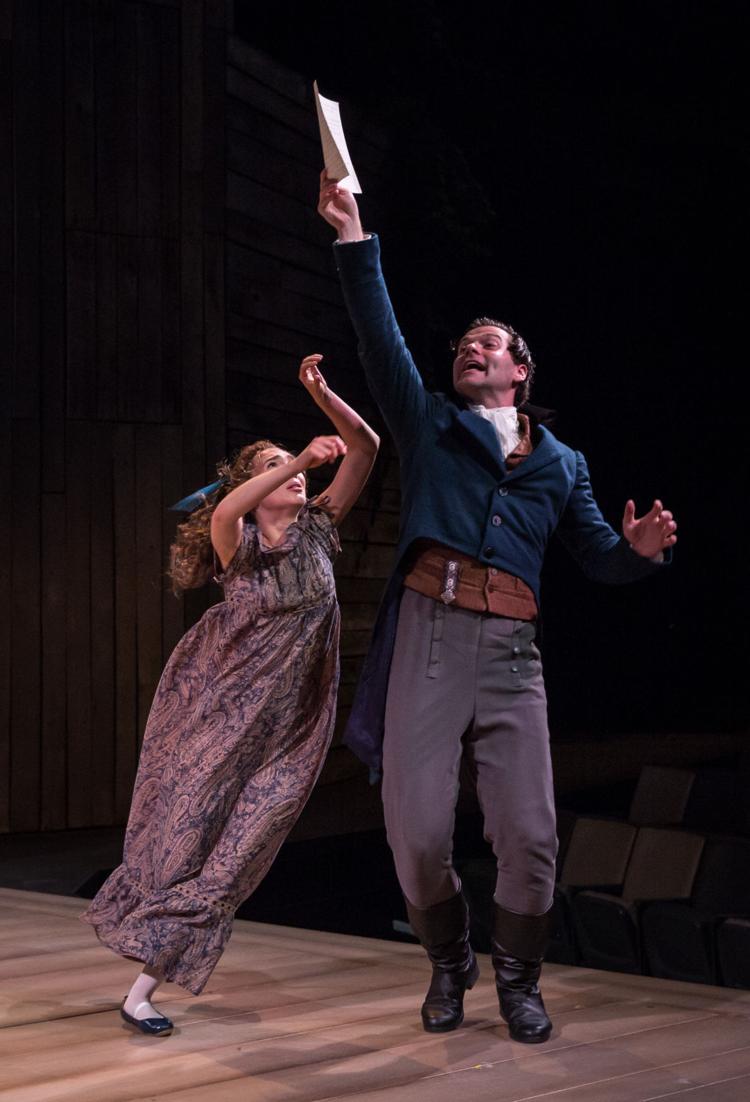 Aug. 6 "Arcadia" by Tom Stoppard American Players Theatre
It was a very strong summer this year at APT, with "Death of a Salesman" and "King Lear" both up the hill in Spring Green. But my favorite, far and away, was this lusty, intricately woven Stoppard drama, directed by James Bohnen to highlight excellent performances by Rebecca Hurd as a precocious student, Nate Burger as her sharp-tongued tutor, and Colleen Madden and Jim DeVita as dueling academics. Nothing beats sex and literature.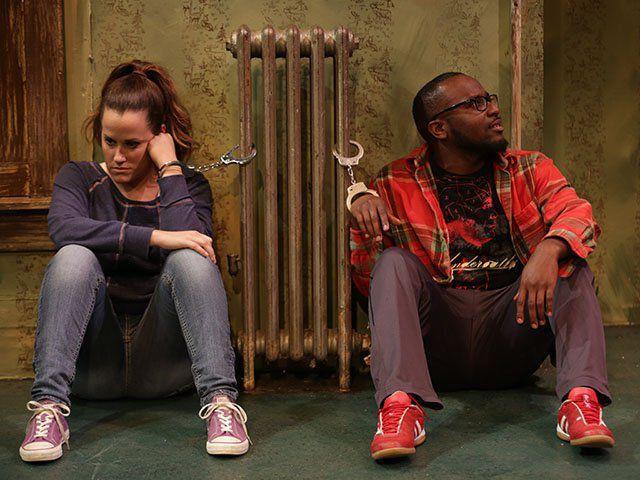 Sept. 10 "A Behanding in Spokane" by Martin McDonagh, Madison Theatre Guild
I think I held my breath through half of this show. Patrick O'Hara found his niche around here playing deranged terrorists ("Cat's-Paw," "The Lieutenant of Inishmore" in '08). As a man trying to find the severed hand he claims "hillbillies" stole from him decades ago, O'Hara was wild-eyed and tense — I kept waiting for him to snap. Betty Diamond directed this fine cast, which included Sean Langenecker as a very funny desk clerk and Carrie Sweet as a would-be thief.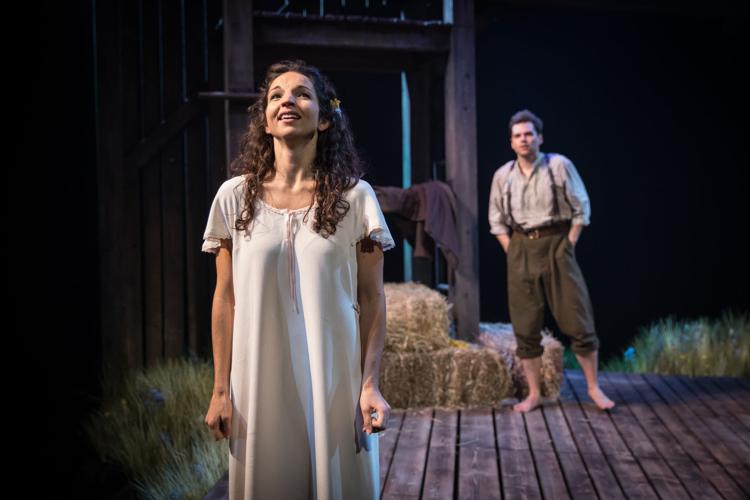 Oct. 30 "Mary's Wedding" by Stephen Massicotte, American Players Theatre
This gloriously moving play about first love during World War I was enchanting, a gift in APT's month-long "shoulder season." Starring Nate Burger and Laura Rook as innocents who fall for each other before he ships off to Europe as part of a mounted regiment, "Mary's Wedding" offered a lovely, heart-breaking plea for peace. I cried a lot in the theater this year, but this one got me more than most.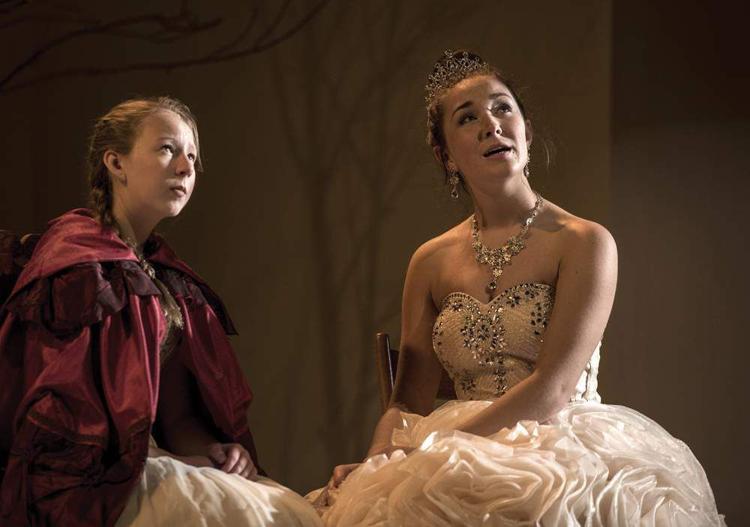 Nov. 6 "Into the Woods" by James Lapine and Stephen Sondheim, Janesville Craig High School
As one of 30-plus reviewers for Overture's Tommy Awards program, I see a few dozen high school musical theater performances every year. Perhaps inspired by the recent film, Sondheim and Lapine's 1987 musical "Into the Woods" was one of the most popular choices for schools in 2016. What struck me about Janesville's production was both its attractive pared-down aesthetic, a kind of staged reading/ art school feel with chairs onstage and human set pieces, and the depth of talent in the cast. Lexi Ganong, a star in the making, was a marvelous Cinderella, and of all the Jacks with their beanstalks, Jack Jorgensen's energy made him one of my all-time faves.
Note: Since 2009, I've seen excellent high school productions all over the state. Award recipients are determined in May based on reviewer nominations and my review is one of many considered by the program. Check out Overture's Tommy Awards page for an ongoing schedule of shows.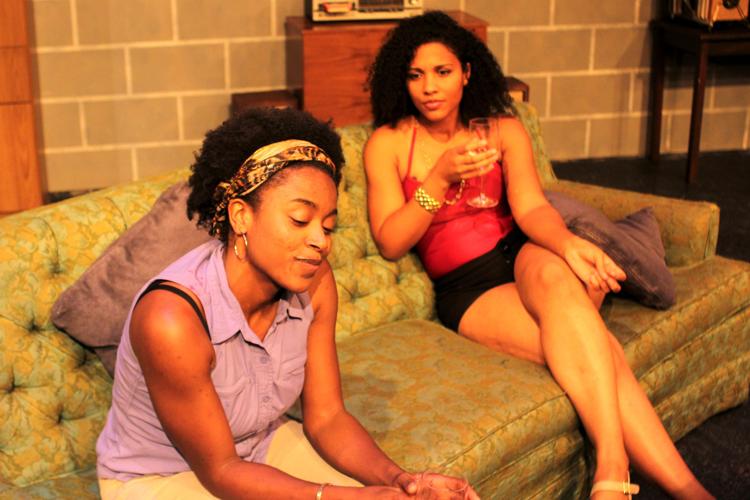 Nov. 9 "Detroit '67" by Dominique Morisseau, Kathie Rasmussen Women's Theatre (KRASS)
I saw this show in a pretty dark, scared place, one that hasn't fully lifted. I appreciated Dana Pellebon's nuanced, emotionally sensitive direction of Morisseau's drama about police brutality in a way that felt both politically topical and sincere. The women in "Detroit" were particularly strong, namely Nyajai Ellison as serious, careful Chelle and Marie Justice as her free-wheeling friend Bunny.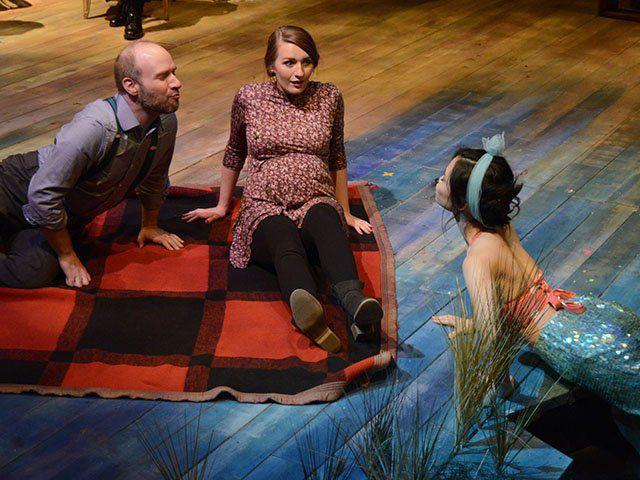 Dec. 4 "Big Fish," Four Seasons Theatre Company and Theatre LILA
I caught "Big Fish" in Chicago in 2013, the spring before it transferred to Broadway. This collaborative production on the Playhouse stage at Overture was so different and, I have to say, so much better. With fewer (and different) songs, a tight ensemble cast and moving performances from Scott Haden, Clare Arena Haden and Stephen Scott Wormley, this production of "Big Fish" celebrated the joy of storytelling — and subtly asked for patience and compassion with family members we don't understand.