Costume designer Linda Cho got deep into research when she started designing costumes for the musical "Anastasia," set in early 20th century Russia. To create the gowns and crowns of Tsar Nicholas's court, Cho pored over historic photos and paged through history and art books, looking for inspiration and reference points.
Yet when it came time to actually sketch, Cho needed very little. She works with a mechanical pencil, computer paper, and a three-by-seven inch watercolor set, all of which fit easily in a purse or a small suitcase. She once sketched an entire show on an airplane.
"I don't need a ton of space to do my sketching," Cho said. "I've streamlined my art supplies over the years."
Cho, who was born in Korea, raised in Toronto and is now based in New York City, has designed more than 200 plays, operas and musicals in her career. She won her first Tony Award in 2015 for "A Gentleman's Guide to Love and Murder," which toured to Overture Center in 2017. She was nominated again for "Anastasia," which opens here on Tuesday, July 30.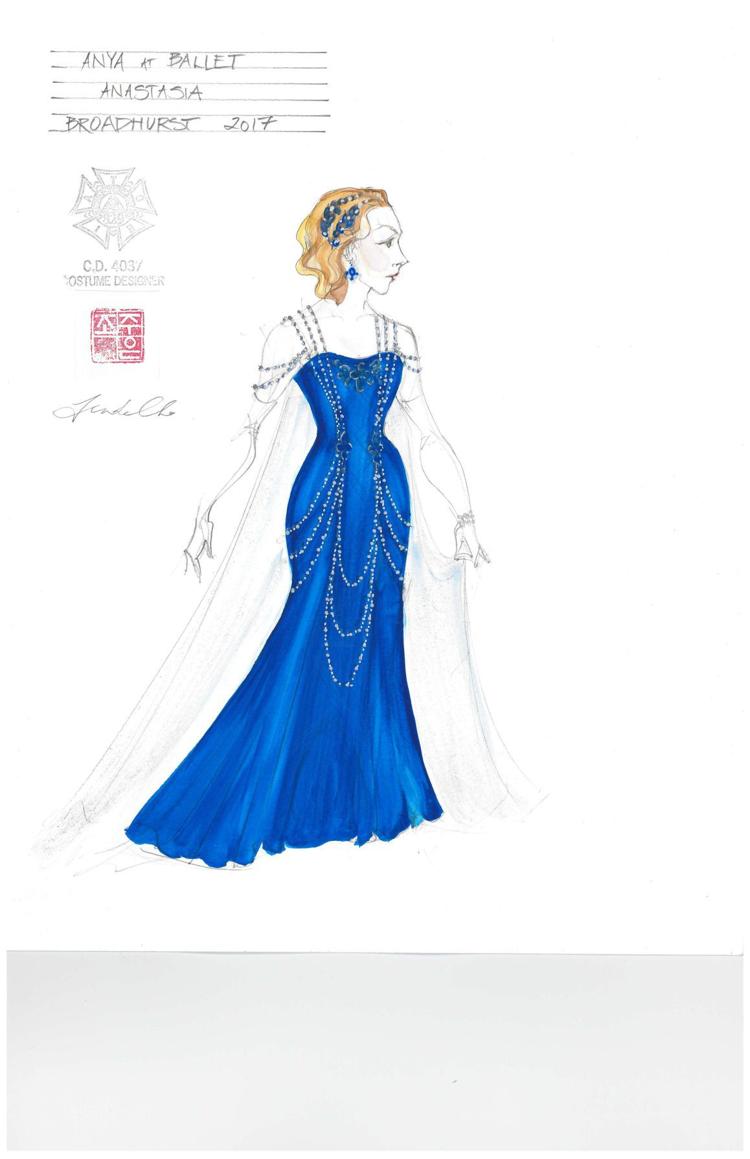 "Anastasia" began its life as a 1997 animated film with Meg Ryan providing the voice of a princess (Anya) who has lost her family and her memory. Anya, determined and fearless, rediscovers both by hooking up with a couple of con men on a journey from St. Petersburg to Paris in 1927.
"My job is storytelling, and my medium is clothes," Cho said. "Color is one way of following a character, following their state of mind, their socioeconomic status, creating a mood."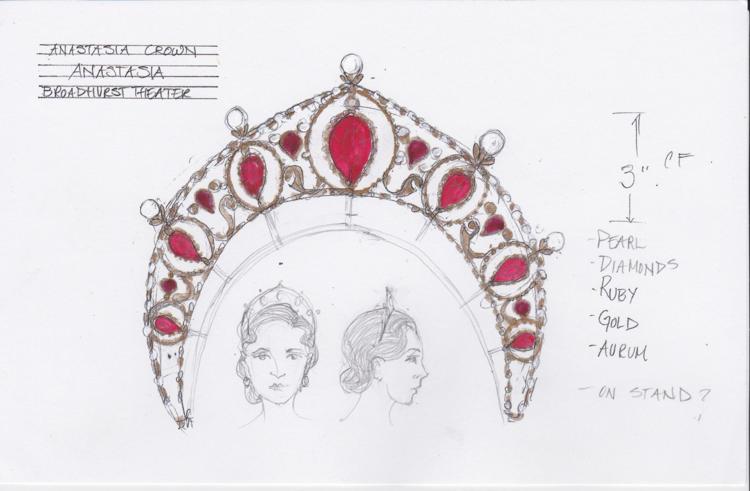 Cho was preparing to leave for a summer vacation when she spoke with the Cap Times about her designs for "Anastasia," which she made in 2015 ahead of its out-of-town tryout at Hartford Stage in Connecticut. The musical went on to play Broadway for two years. In between, Cho had to make some changes based on feedback from the "Fanastasias" who loved the 1997 film.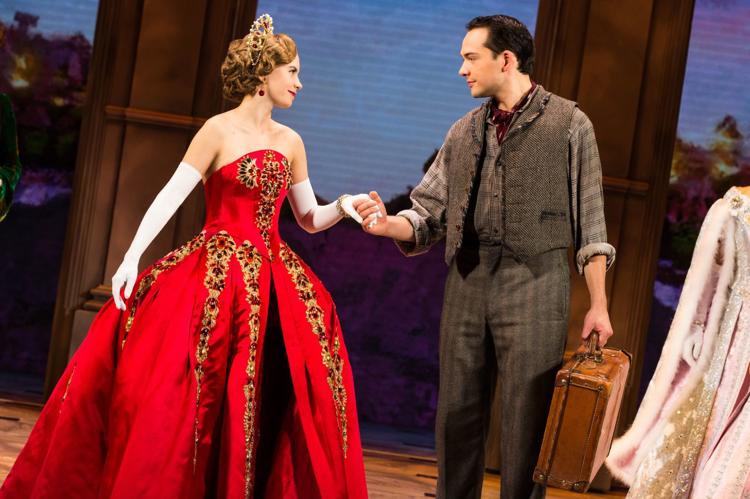 Cap Times: When you started designing costumes for "Anastasia," did you consider the designs in the film?
Linda Cho: I did look at the movie once, quickly through, but my research was all historic. Then it was my own take, after looking at the history, to interpret it.
When we did ("Anastasia") in Hartford and were moving it to Broadway, people that loved the animated film wrote on their blogs that they were sad they didn't see the blue dress she wears at the ballet in her big transformation moment. The dress I designed was pink. So to reference the film I did a blue dress, I changed the color and some of the details on it.
The number in Paris changed a few times during the preview process. It has a heightened flair; it's not true 1920s. I took my own liberties so it had a playful, pushed, bright feeling, like a young lady's fantasy of what Paris is, a romanticized view, to have an opposite effect of the Russian revolution costumes.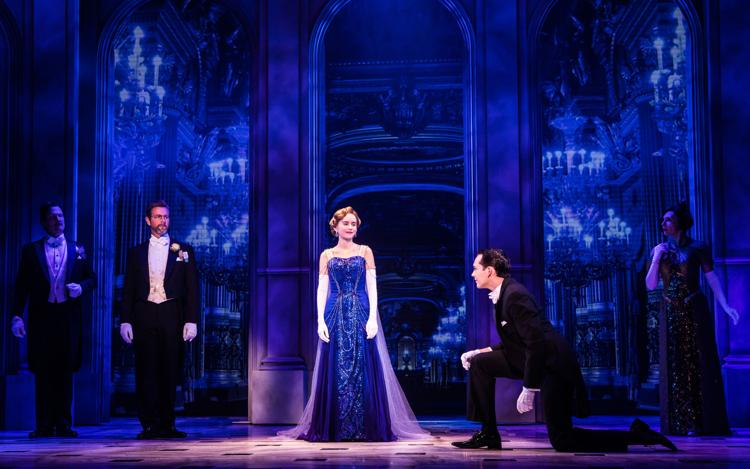 Do you always do a lot of research when you make new designs?
It depends on the show. For 20th century menswear I have such a deep memory of clothing that I don't have to look at a lot of images in order to sketch.
People have given me catalogs from exhibitions. I take things from various sources, from paintings, from books. The sources are scattered from all over. It's my favorite part of the whole process, doing a deep dive into different cultures and learning something new. I have a sizable library at home. For any given project I buy half a dozen books.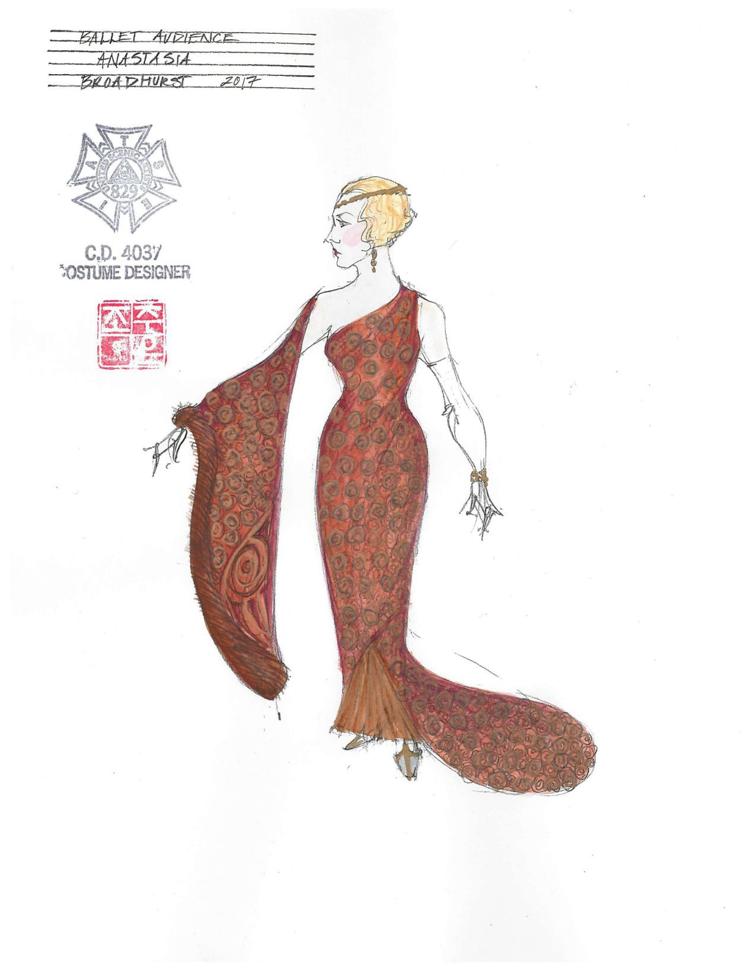 Some of those fabrics look really heavy, but performers have to move quickly in a warm theater. How do you balance authenticity in design with dance and quick-changes?
We employ a number of cheats. Some of those gowns are legitimately heavy, especially for the tsarina. Balancing a giant bell (skirt) like that is no easy feat. There's regular physiotherapy for that character. She's got a couple pounds on her head with the crown.
In every fitting, especially for dancers, we have them do their range of movement. We make sure they can move and do their choreography.
In a musical, they do non-period movement. Clothing might have been designed to be built or look a certain way, but they didn't move their arms around in a big windmill or do high kicks. You have to put in pleats or make a fuller skirt that might alter the period.
In that 1920s scene, the skirts are pleated, because of the necessity of movement and because it's nice to see that fabric move. If you think about the 1920s, it's that teenage boy silhouette of slim hips, no boobs and all that. Not every person looks good in that silhouette. You have to consider your contemporary audience. What looked flattering to a 1920s person might not look flattering to a modern eye.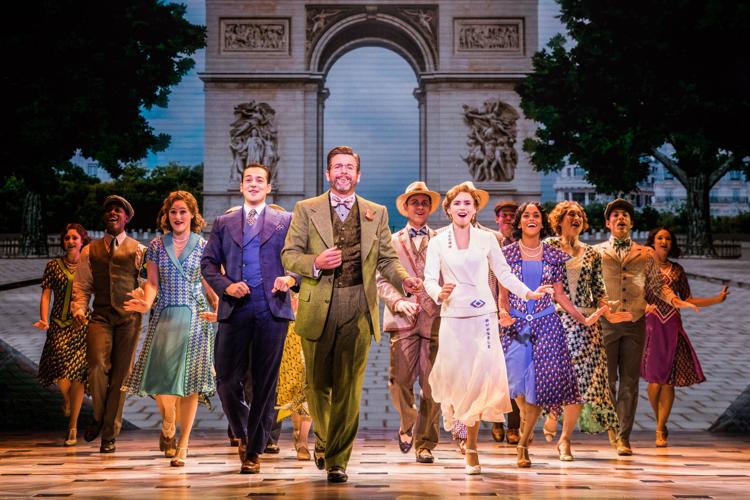 What makes a project exciting for you?
One of three things. It's people I'm excited to work with, the director, design team, writers and actors. Or it's the piece. If I think the play is an important story I want to be a part of, or a hilarious story, or something I want to design that's going to be fun and is exciting to me.
The third one is money. There's no shame in making money, and as artists we undersell ourselves. Although if you get a giant pile of money and the other two are suffering, it turns into a bad experience ... I've learned my lesson.
If you're lucky you get all three of those things. 
What do you wish theater critics and audiences knew about your work?
I want the clothes to support the story. I don't want them to be what they take from the production when they leave. It should be a seamless apart of the world and the story. I want them to take my work as part of the whole and that you almost don't notice it, because it is the perfect thing for that world and you can't imagine it any other way.