American Players Theatre, the classical repertory company in Spring Green, likes to nest thematically linked plays together in a season for maximum impact.
Think "Hamlet" paired with Tom Stoppard's "Rosencrantz and Guildenstern are Dead," with several of the same actors playing the same characters in both.
In the 2018 season announced Thursday, APT will produce two Shakespeare plays ("As You Like It" and "Measure for Measure"), George Bernard Shaw in a new director's adaptation ("Heartbreak House"), as well as plays by Athol Fugard, Eugene Ionesco and a fun-loving American comedy ("Born Yesterday").
And similar to "Hamlet" and "Rosencrantz," the season will also combine George Farquhar's late Restoration comedy "The Recruiting Officer" with a production in the Touchstone Theatre of "Our Country's Good" by Timberlake Wertenbaker.
Bill Brown and Tyne Rafaeli, nuanced and brilliant directors both, have been tapped respectively to direct the plays.
"Recruiting Officer" is a comedy set in the 18th-century English countryside, a story of two men who go port to port pulling men onto ships and women into their beds.
"Our Country's Good" is set some 70 years later, as members of an Australian penal colony in 1780 attempt to put on a production of — you guessed it — "The Recruiting Officer."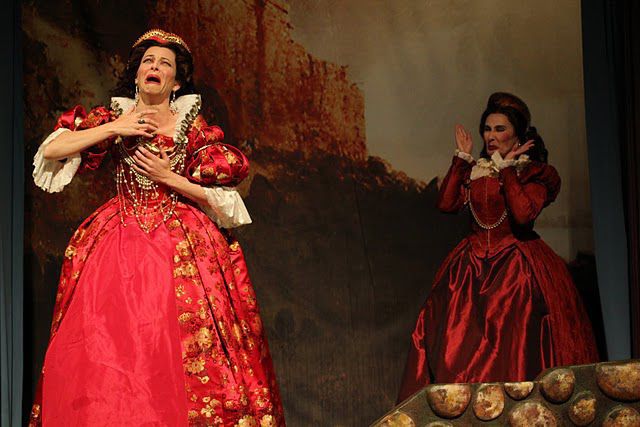 "It's exciting for our company to show off the language skills that we have," said APT artistic director Brenda DeVita. "It feeds right into what we do."
American Players Theatre staged its first show up the hill in 1980. The company just completed an $8 million capital campaign that allowed for a more flexible stage, better lighting and sound and more accommodations for those with mobility challenges.
The 2018 season opens June 9, and tickets will go on sale to the general public on April 16.
For the Shakespeare plays, "As You Like It" will be directed by James Bohnen and feature Tracy Michelle Arnold as the melancholy Jacques. "Measure for Measure" opens in August and will be directed by Risa Brainin from the University of California, Santa Barbara.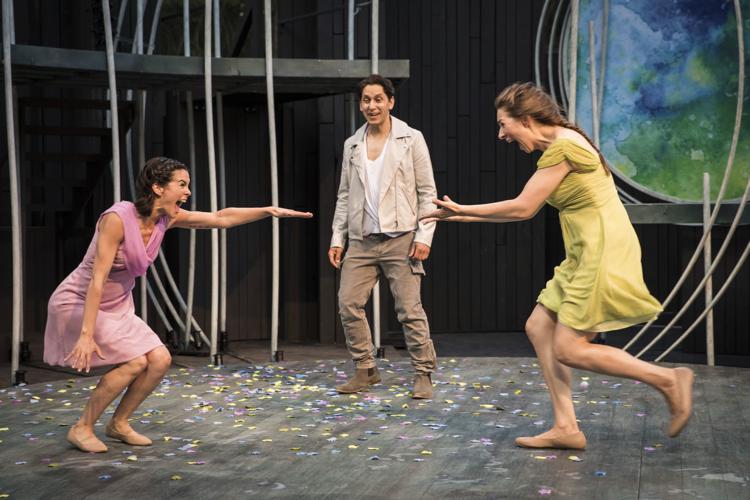 In "As You Like It," Melisa Pereyra will play Rosalind, the ingénue who dons a man's duds to win the heart of Orlando. Marcus Truschinski will play goofy Touchstone, the part David Daniel had such a marvelous time with in 2010.
"Having Melisa as Rosalind is exciting for everybody," DeVita said, praising Pereyra's "insane chops with language."
"It's the Hamlet of the female canon for Shakespeare."
In productions like "The Comedy of Errors" and last season's "A Midsummer Night's Dream," APT has been swapping gender roles when the casting seems to fit. Regarding Jacques, DeVita said Arnold's "soul and her spirit … meshes with that role."
"We try to stay as true to case by case storytelling," said DeVita. "We get the artists in the room and ask directors to listen and collaborate."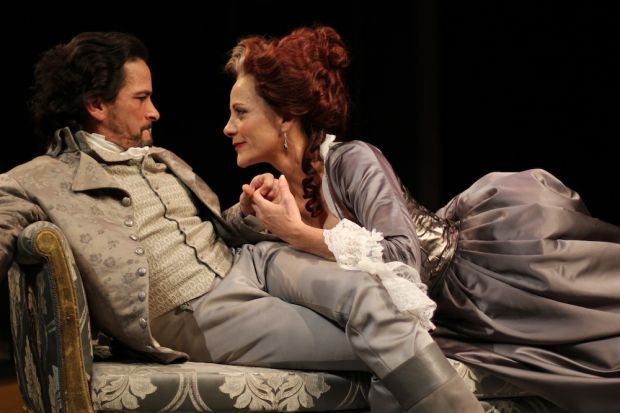 Also opening on the Hill in June will be DeVita's first time directing up the hill: the 1946 comedy "Born Yesterday" with Colleen Madden and David Daniel. They play opposite each other as a ditzy former showgirl and an Ohio tycoon who goes to Washington to buy himself a senator.
"Born Yesterday" was adapted into a film in 1950 with Judy Holliday, and again in 1993 with Melanie Griffith and John Goodman.
"It's a 1940s nostalgic film classic, but it's more than that," DeVita said. "It's about a woman learning to learn, becoming herself and determining who she's going to be."
George Bernard Shaw's "Heartbreak House" will open in August 2018 in a new adaptation by Aaron Posner, who also directs. Playing opposite each other as a married couple will be Jim DeVita as Hector and Tracy Michelle Arnold as Hesione.
"I love observing our actors work on Shaw," Brenda DeVita said. "It's more difficult than some Shakespeare."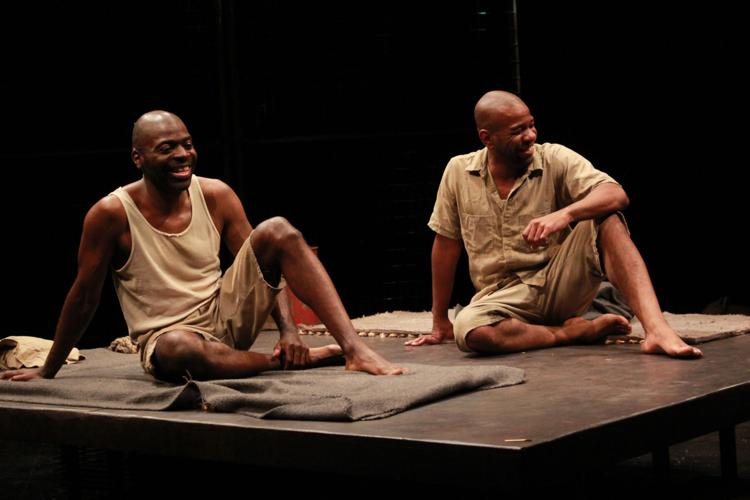 In addition to "Our Country's Good," the Touchstone Theatre will present "The Blood Knot" by Athol Fugard. It's the third Fugard play in recent seasons, following "The Island" in 2015 and "Exits and Entrances" in 2010.
Also in the Touchstone, Jim Ridge stars in "Exit the King," an Ionesco play that the company describes as "an absurdist masterpiece" and "a funny and deeply moving look at the end of it all." 
Finally, APT closes with a separate fall production that connects back to the summer season. David Frank returns to direct "Engaging Shaw" by John Morogiello, a romantic comedy starring real-life married couple Ridge and Madden as confirmed bachelor G. B. Shaw and an heiress who sets her sights on him.
"These journeys are wonderful journeys I think," said Brenda DeVita. "They're very fun, funny and witty and smart. I'm proud of these stories.
"We're trying to build variety into the season."