"A Bronx Tale" is exactly what it seems to be from the first notes to the last lines: a sentimental musical about an Italian American boyhood in the Bronx. It's a story about heart and a little about fear, through the affectionate lens of someone who lived it.
Running in Overture Hall through Sunday, the musical is the third iteration of actor/director Chazz Palminteri's coming of age story. It began as a one-man play in the late 1980s and became a Robert DeNiro movie in 1993. (DeNiro directed the film and co-directed the musical with Jerry Zaks.)
The 2016 version, overshadowed in its year on Broadway by up-and-comers like "Dear Evan Hansen" and "Come From Away," features energetic dance by "On Your Feet!" choreographer Sergio Trujillo and a jazzy, sappy score by Disney dreamweaver Alan Menken.
The Equity tour of "A Bronx Tale" sells itself to the heartland as a mashup of "Jersey Boys" — it opens with a quartet crooning under a street lamp — and "West Side Story" (forbidden love, turf wars, racism). It is not as dark as either of these. Thanks to Menken and lyricist Glenn Slater, there's a healthy splash of Disney in there too, with goofy gangsters like the ones in "Guys and Dolls."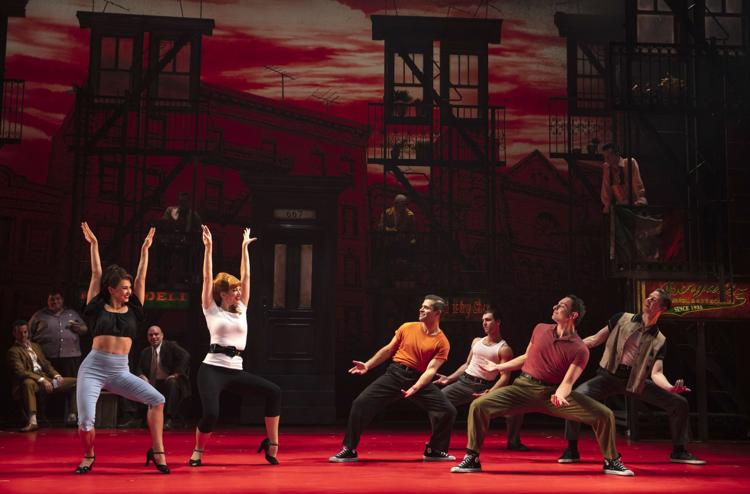 At the center of the story is Calogero (Joey Barreiro), who narrates how his refusal, at age 9, to rat out a local Mafia boss named Sonny changed the course of his life.
With that act of misdirected courage, Sonny takes young Calogero (Shane Pry, a powerful little singer) under his wing and into his craps game. He renames the boy "C," giving him instant cachet in the neighborhood. Everyone wants to be on Sonny's good side.
Joey Barbara plays Sonny as a charismatic Frank Sinatra type with a smooth baritone. He quickly becomes more of a role model than Calogero's father Lorenzo (Richard Blake).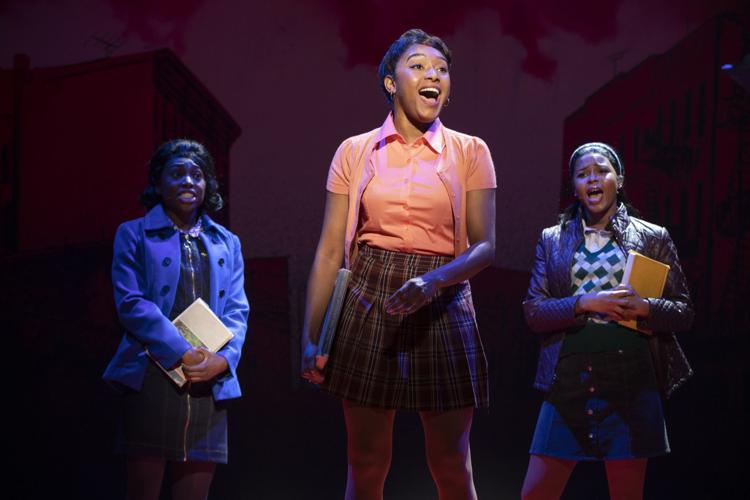 Lorenzo drives a bus and is not thrilled about his son getting in with organized crime, but Sonny's such a lovable tough, it's hard to see why.
Menken's the master of a hummable tune, shown off here on "One of the Great Ones," which sticks in my head hours later, and the jaunty "I Like It," which pint-sized Pry struts across the stage.
The composer gives the radiant Brianna-Marie Bell, as Calogero's love interest, the chance to sparkle on "Out of Your Head" and Michelle Aravena, as Calogero's mother, one solid song, "Look to Your Heart." Though of course, their primary role is to support the men in their journeys. It's that kind of show.
"A Bronx Tale" is a new musical that feels like an old one. It's earnest and nostalgic, full of familiar tropes even though it was inspired by Palminteri's own autobiography. Some scenes play lightly for humor, but the dangerous edge of the neighborhood softens too soon and too often in the music.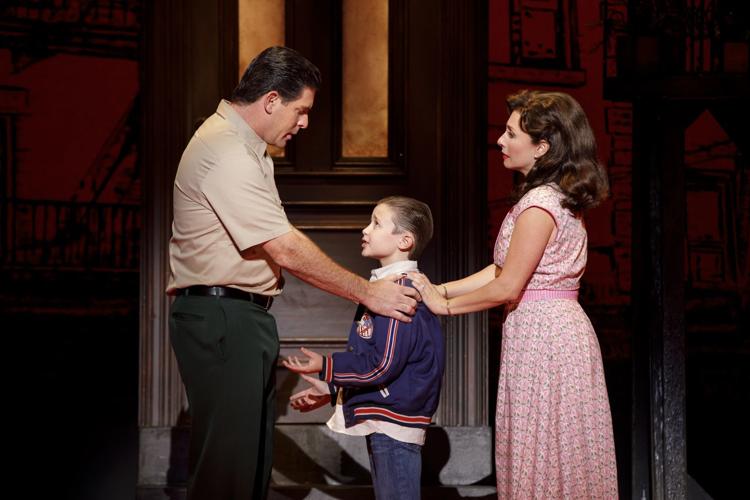 The most difficult scenes to watch are not because of violence, but when the black male characters get their first scene alone and it's all anti-Italian racial epithets, or when a character appears in a fat suit and eats constantly, as a joke. (On opening night, a thinner swing went on as a heavier character, but ... we're still doing fat suits? Really?)
The love triangle among Barreiro's naïve Calogero, his working stiff father and his Mafia mentor makes for a compelling central tug-of-war.
Still, as Act I ended with Dad crying, "I won't lose you now/ not to these streets" and Sonny bellowing "Roll 'em!" I half-wished the curtain would come up on Act II of "Little Shop of Horrors," another, better Menken classic about an embattled soul. 
"A Bronx Tale" is a known quantity, a familiar story with a predetermined ending. There's something comforting in that, even if we've seen it before.