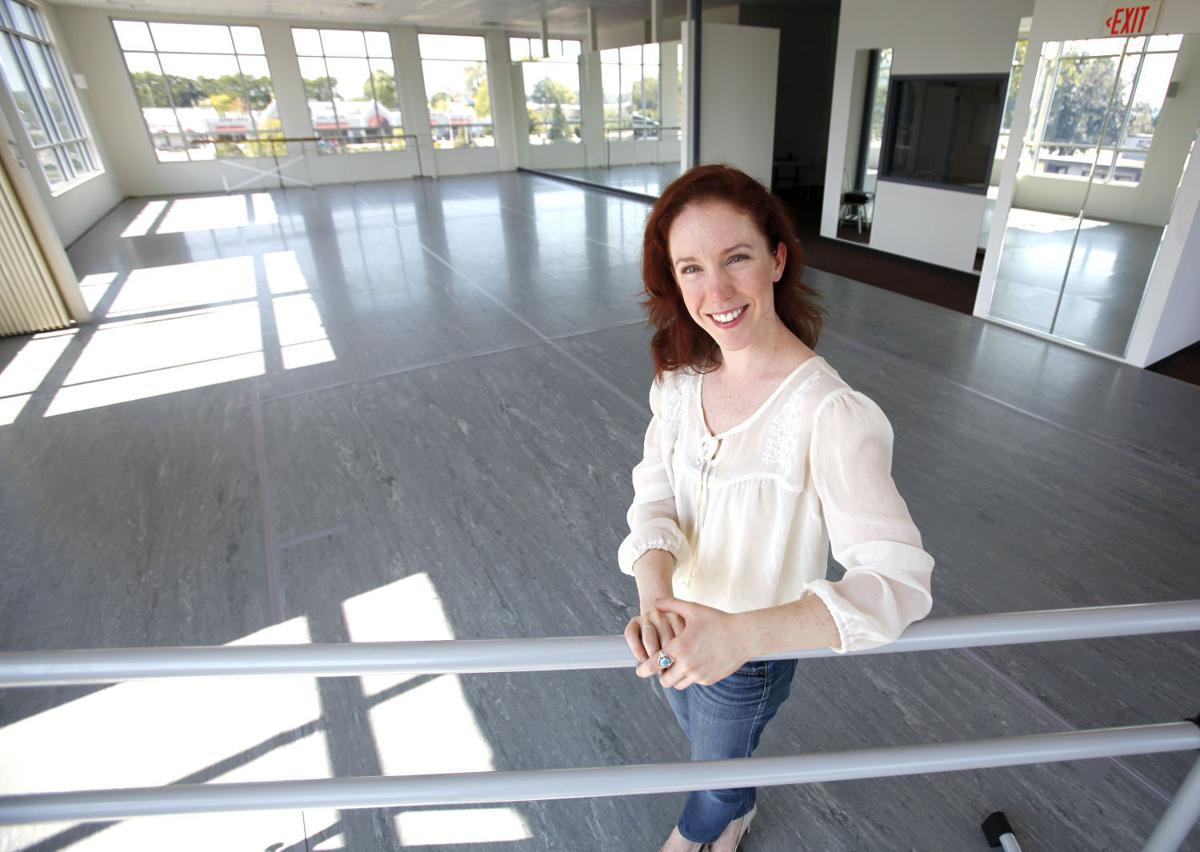 For the past several years, Marguerite (Molly) Luksik has dazzled Madison audiences as the grown-up Clara in Madison Ballet's production of "The Nutcracker."
Now, Luksik, 29, wants to help other young dancers chase their dreams. On Sept. 8, she opened the not-for-profit Central Midwest Ballet Academy at 2831 Parmenter St. Suite 290 in Middleton. 
"I love teaching," said Luksik, who served as one of Madison Ballet's principal dancers. "I really believe that there should be a school in this area where children who want strong training and ... are considering a career (in dance) are able to get that, without having to travel or move away before they graduate high school. 
"This city really supports the arts. There's a culture for that kind of training here." 
Luksik and Maelanie Kuzma, both of whom have taught at the School of Madison Ballet, will direct the academy, with classes taught by them and guest artists.
The focus will be on ballet, with classes in ballet technique, beginning pointe, pre-pointe and advance pointe classes. Students can study jazz and contemporary dance with Capital Dance Revolution, which rents space in Luksik's studio and fields a competitive dance team. 
Soon there should also be a "character" ballet class, which draws inspiration from folk traditions — dancing with fans and castanets, for example. 
"The goal is to build it so there's a wide range of teachers for the upper level for variety," Luksik said. "They come in on a regular enough basis so they know the students, but they don't have to live here."
Younger students will get consistency while the older ones get variety, as Luksik can pull performers and teachers working Chicago, Milwaukee and Rochester, Minnesota. 
"We have a very wide variety of styles, teaching focuses and personalities, especially for the upper level," she said. 
Rates are comparable to other local studios, Luksik said, and enrollment in classes is ongoing throughout the year. Some are already close to full. 
Luksik grew up in Johnstown, Pennsylvania, in the southwest central part of the state. She trained with Allegheny Ballet Company and danced with Pittsburgh Ballet and Ballet Austin, as well as Madison Ballet for seven years.
"It was great getting a chance to dance with a smaller company," Luksik said of her time on Madison stages. "You get more opportunities to perform and try a larger variety of roles than you would in a larger company."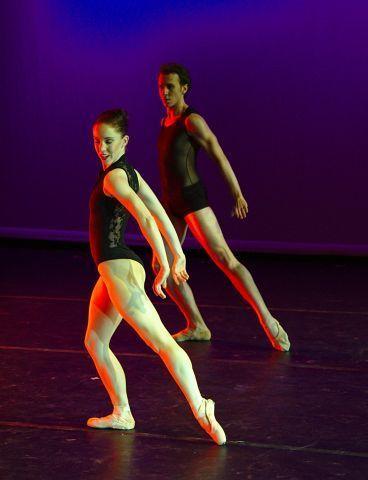 She particularly enjoyed the George Balanchine pieces she was able to perform for the company's repertory shows, like "Who Cares?," set to "The Man I Love" by George Gershwin. 
"Dracula," an original production Madison Ballet is re-staging in the Capitol Theater this October, was a highlight, too. 
"Being part of the process of everything created, from the music to the costumes, that was a fun experience," Luksik said. 
At Central Midwest Ballet, Luksik is creating a new production with music from various Tchaikovsky ballets. "The Little Matchstick Girl," set for Friday, Dec. 4, at the Bartell Theatre, will be an expanded take on Hans Christian Andersen's story. 
Before the show and at intermission, a new caroling group formed by lyric tenor J. Adam Shelton is set to perform. Shelton is also the narrator. 
"It's going to be very minimal, only our students," Luksik said. "It will be a smaller production, focused on giving the students parts that challenge them."
In addition to the School of Madison Ballet, Luksik's studio joins others in the area like Monona Academy of Dance, A Step Above Dance and Music Academy, both in Monona, and Ballet U in Verona. 
Central Midwest Academy will focus particularly on ballet and seek out students who "want to be the best they can be," Luksik said.
Her classes, she said, are for students who are "very determined, very driven, even if they don't want a career, although especially for those who do."
Luksik doesn't yet know how her studio may grow, but she's open to its evolution. She prioritizes giving her students performance opportunities, both in theaters and unconventional spaces. 
"I never want to be so big that I can't have some knowledge of each individual student and their abilities and their goals," she said. "I would like to grow to accommodate whatever the need would be in the area."