An evening of plays with the most irreverent of names made me cry for the first time over theater experiences lost in 2020.
In May, Voices Theatre presented "The Pussy Grabber Plays." I sat on my couch clapping, then quietly tearing up. At some point I realized I wasn't crying because the plays were sad, though of course some were infuriating. It wasn't even that it was transcendently beautiful.
I was weepy because it was live. And I wasn't alone — a few dozen theatergoers cheered in the live chat, posting "clap" emojis and smiles. We may not have been physically in the same room, but the energy was real.
The theatrical experiences I had in 2020 were strange. Some were glitchy and confusing, or hard to understand. In my house I struggled more to focus, in a way I rarely do in a darkened theater.
Yet in every reading, concert or comedy show, we could see the artists were resilient and game. It felt like so little to ask that we, the audience, could be too.
Theater companies spent the summer and early fall hosting readings over Zoom. By September, Forward Theater released "A Lifespan of a Fact" in an elaborate, technologically enhanced production, all recorded from the performers' homes.
"Everyone is doing everything they can to survive," said Brenda DeVita, artistic director of American Players Theatre, in May when APT announced it would cancel the full season. "A play designed for the stage can be exciting and surprisingly good, but it's a surprise when it's better than something produced for film. We have to make sure we're offering things that serve the audience.
"They want to see something satisfying."
These are some of the arts stories I'll remember from 2020.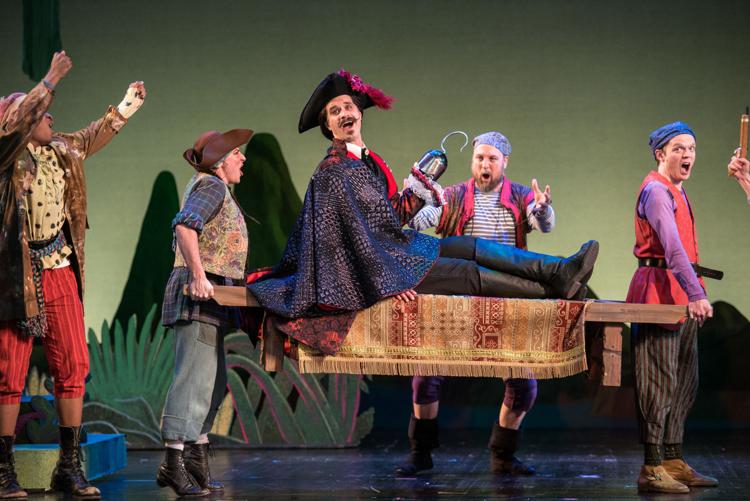 I wasn't the only arts writer to seize on the dramatic contrast in Children's Theater of Madison's "Peter Pan." The show closed Friday, March 13, following its final dress rehearsal in the Capitol Theater. By then, March Madness had been canceled; the president had finally declared a national emergency. The actors, crew and their family and friends in the audience all knew they were at the end — and the beginning — of something.
From Broadway to high school musicals, the performing arts have been devastated by the pandemic. Yet even in April, artists and arts administrators shared ways their community came together to strategize and find new ideas for connection. Already, they had hopes for the future.
"It was maybe the most magical experience of my theater career," said actor Marcus Truschinski, who played Hook. CTM has announced it will re-stage "Peter Pan" in April 2021.
Sophie was one of our excellent summer interns, and one of several reporters who covered all aspects of the George Floyd protests and their aftermath. I love hearing directly from artists why they make what they make. Sophie and photographer Ruthie Hauge captured State Street in the midst of a transformation.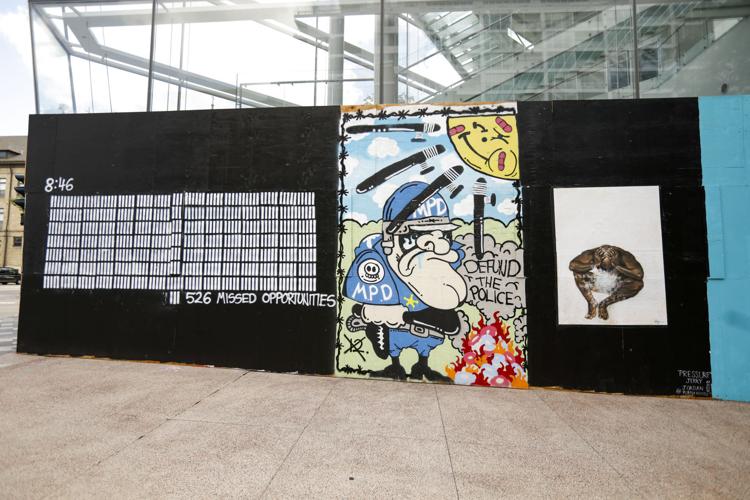 Madison Opera ended its season early after a heartbreaking production of "Fellow Travelers" in February. I used this story as an excuse to check in with Kathryn Smith, the extremely savvy general director of Madison Opera, about how her industry was faring. I also got to ask opera singers, among the most globally nomadic of artists, how they were using the quarantine.
I heard about opera performed in drive-in theaters and new works designed for virtual performance. The artists sounded optimistic about how their genre could emerge changed from the better from this enforced isolation.
"Streaming these art forms could usher in a new genre, one with greater financial and geographical accessibility," I wrote at the time. As Andres Acosta said, the question is not "how can we replace it?" but "how can we make the non-live experience better?"
The best way to describe my delight at being in person, with other people, consuming an art event in real time is probably a golden retriever at a dog park. The cynical side of my brain was rolling her eyes at this dad rock, the goofy showmanship and unnecessary apostrophes in the cover band "Jeans 'n' Classics." The golden retriever, though? She was thrilled. Cheers to the WCO for one of the most enthusiastic, optimistic pivots I had the privilege to watch this year.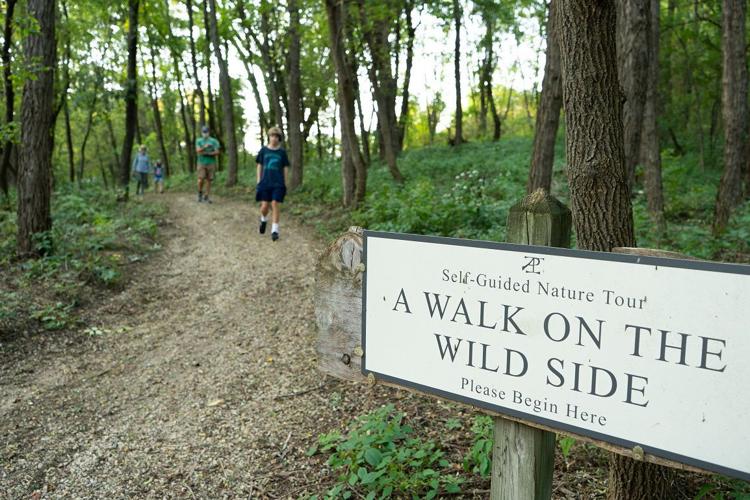 This walk, set to poetry and stories by APT artists and collaborators, was a spiritual experience for me. My partner and I returned to the Spring Green grounds where we spend many happy hours most summers, this time to hike and watch and listen. If These Trees Could Talk was "a moving meditation, both new and old, grounded in natural wonder and nostalgia."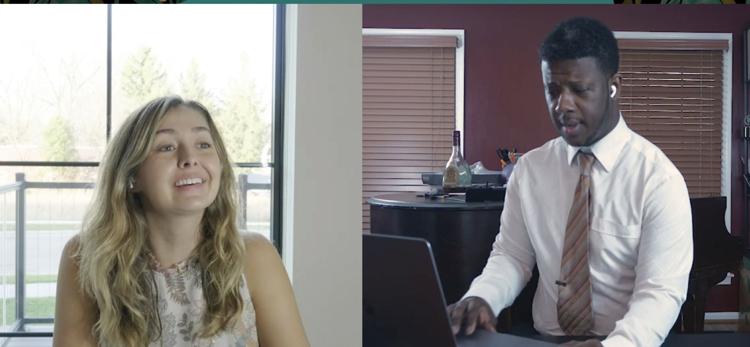 What a treat to see Kailey Boyle on a Madison "stage" again! I saw her perform many times as a student in the high school musical theater awards program at Overture (which I very much missed this year). Now Boyle has bloomed at Baldwin Wallace, where she graduated in spring 2020. I still have a few questions about the May/December romance (ahem) but "Daddy Long Legs" had charming music and I'll never say no to Kevin McAllister's spirited tenor.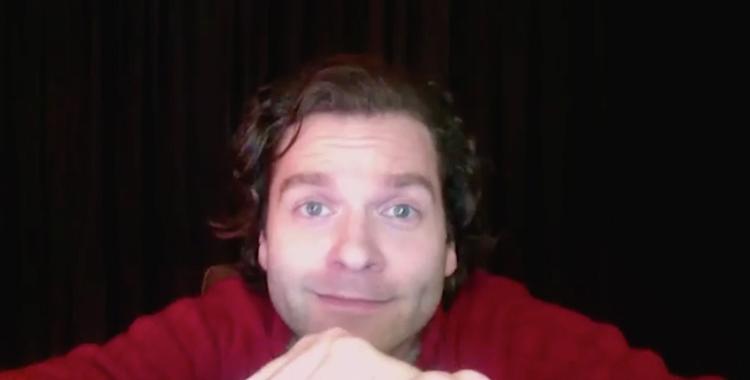 Apparently the only thing I needed to enjoy Frank Capra's capitalist fever dream of a holiday "classic" was Nate Burger doing the whole thing by himself. With commentary. And sound effects. Merry Christmas to me.  
Share your opinion on this topic by sending a letter to the editor to tctvoice@madison.com. Include your full name, hometown and phone number. Your name and town will be published. The phone number is for verification purposes only. Please keep your letter to 250 words or less.