Conductor Albert Pinsonneault has no problem with music that's pretty. A beautiful song is fine with him.
"I don't want to just be a museum for yesterday's beautiful art," said Pinsonneault, a choral conductor who has led the 23-member professional chorus for the past five years.
The choir sings its 10th concert this weekend, entitled "Privilege," on Friday and Sunday at First Congregational Church at 1609 University Ave.
"As much time and focus as classical music does pay to the brilliant masters that came before us," Pinsonneault said, "it should also be reactive to our modern concerns.
"If we're not responding to what people are worried about today, do we have any relevance at all? The function of art is not just to be pretty. The function of art is to engage people's minds and spirits and hearts."
Pinsonneault headlined this concert with a 2014 collection of five short pieces by Ted Hearne.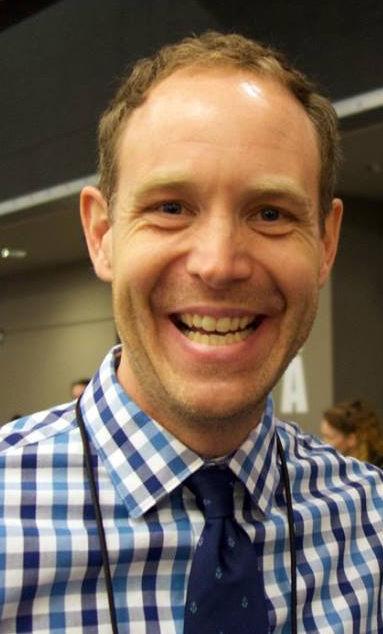 In response to Moyers' question, "Why do you think that we tolerate such gaps between rich and poor?" Simon responded this way, which Hearne then set to music:
"It's almost like a casino/ You're looking at the guy winning … and you're thinking/ that could be me. I'll play by those rules."
Pinsonneault called "Privilege" as beautiful as it is thought-provoking.
"There's a lot of 21st century music that's difficult to listen to," Pinsonneault said, "but this music is really gorgeous. It also has some text we can really dig into and think a lot about."
Another piece on the program is a premiere, written by former chorister D. Jasper Sussman to original text. The lyrics to "Work, 'What Choice?'" repeat throughout the piece:
"She tries to hide her beauty. She dislikes how they look at her. 'You're a woman. In this trade, that's unusual,' they say to her. 'Use it.' What choice does she have?"
Sussman, who lived in Madison for more than two years before moving to St. Louis, said in her program notes that she "never identified as a feminist" and that "this piece is not designed to convince, complain, or coerce."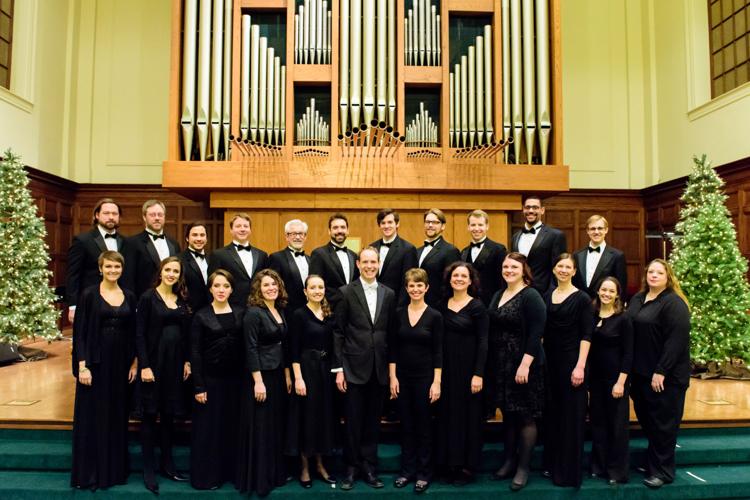 To create the text, Sussman "meditated on the idea of privilege and where I felt that I have been pigeonholed," she said.
"Some people thought I had more privilege than others, in the context of being a female composer," she said. "Should I be using my femininity? 'I'm different, so you should listen to me?'
"That felt like a box, like I'm not worthy based on my skill set, which I don't like."
Other works in the program include Eric Whitacre's "When David Heard," a lush choral work in which King David laments the death of his son, Absalom, and "Where You Go" by David Lang, a meditation on loyalty and devotion through the lens of Ruth and Naomi, another biblical story.
Jussi Chydenius' piece "I Am the Great Sun" will be the first piece on the program, set to a poem about why, when humanity espouses love, peace and justice, our world is so filled with bigotry, war and injustice.
Pinsonneault hopes that piece will "bring the audience into the space where they can appreciate the other texts and music."
"I take seriously the role of a shepherd for people who come to my concerts," said Pinsonneault. Not every concert will take on contemporary themes in this way, but he hopes that over time, the Madison Choral Project's repertoire will provide a "balanced diet" in genres, languages, issues and forms of expression.
"There's not going to be that variety present in any one concert but over five, 10 or 20, it will be there," he said. "I see this concert as another in a string of concerts I feel passionate about.
"We will continue to perform music of today, but I don't know when we will return to a specifically social justice-themed concert of 21st century music. This is not happening a lot in Madison."