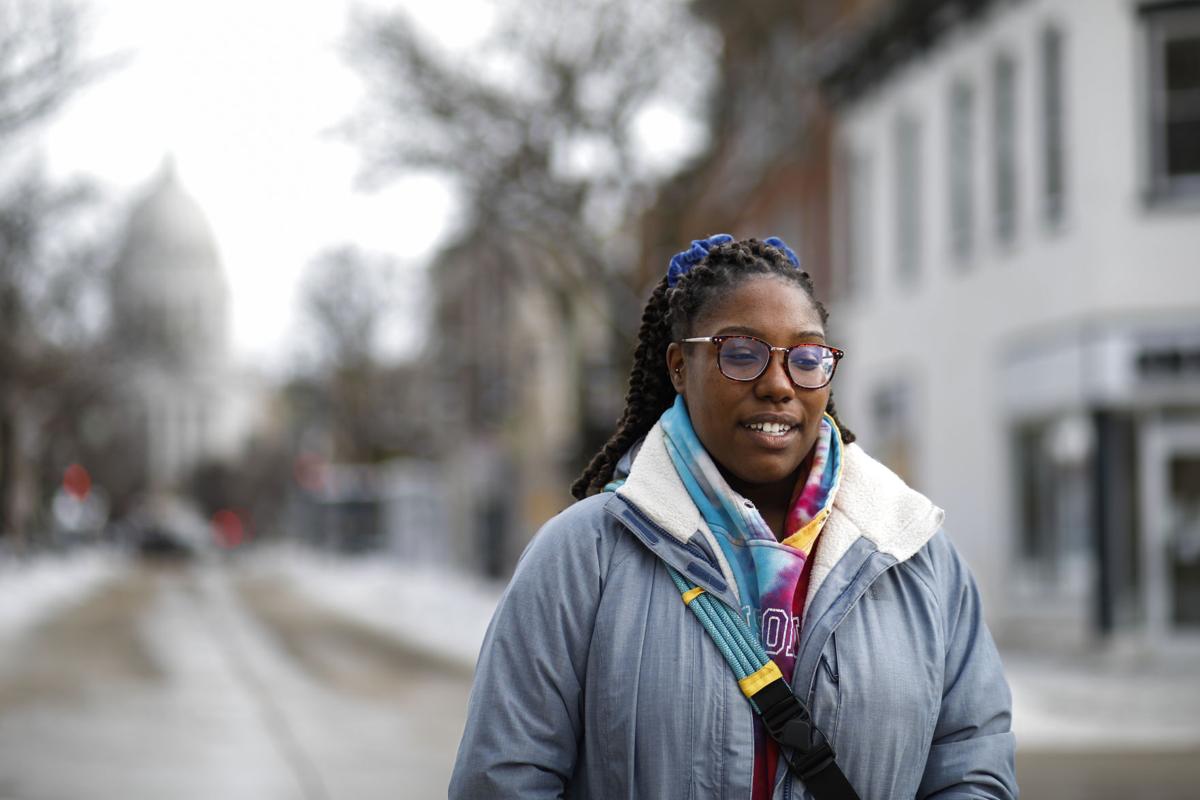 This is part of a series of interviews with Madison educators, organizers and leaders looking back at lessons they took from 2020. Find the others HERE.
In 2020, Bryanna Plaisir learned how important theater was to her. She found time to reflect.
She discovered which of her friends were ready to be allies, and who felt posting a black square on social media was activism enough.  
Plaisir, 21, returned to campus in August to start her senior year at the University of Wisconsin-Madison, double majoring in theater and mathematics with a minor in computer science.
Early on, the events of 2020 taught her "patience is key," said Plaisir. She was among the cast of the Children's Theater of Madison production of "Peter Pan" that closed after its final dress rehearsal. Ever the optimist, Plaisir began acting and directing virtual work. 
She began working on a 72-hour play festival, produced with InterMission Theatre. For Music Theatre of Madison's "Beyond the Ingenue," Plaisir worked with composer Kathleen Leone to create an original song about a young Michelle Obama, which Plaisir then performed.
She missed the protests in June, having spent the summer with her family in Skokie, Illinois. After returning to school, Plaisir joined friends who understood what it was like to be a Black woman on a predominantly white campus. Every day, they would meet up and go to the protests.
"It was invigorating," she said. "People tend to steer away from the topic of race and of privilege. It was very invigorating to see students that did care, and were willing to come out and protest."
Some protests were marked by looting. Sometimes the hour would grow very late and police showed up. Barricaded by officers and miles from the protection of her family, Plaisir wasn't sure what to do or how to feel.
But she needed to stay. She told her friends they didn't have to join her. Her best friend Josie, who is white, insisted: "I will not leave you."
"There were people who were there and willing to fight for me," Plaisir said. "She was willing to put everything on the line. She was aware of her privilege, and if something bad were to happen, she could help me."
Not long after this, Plaisir suggested that the student theater company she'd helped run for three years post a statement against racism, in support of Black Lives Matter. When they hesitated, she learned from that too.
"I definitely understand who are my friends now, people who are allies and people who are not," Plaisir said. "The protests shed a light on that again."
More than anything, the pandemic and the protests of 2020 helped Plaisir reflect on what matters most to her. She realized she'd used her work with math as a kind of "security," but her heart is on stage.
With live, in-person theater still on hold, Plaisir decided she would get as close as she can. She secured an entry-level position at Capital One Bank to start after graduation, and she is excited for a 2021 move to the undisputed theater capital of the country: New York City.
"I've learned about the things I should have been taking more notice of, that I've been putting off because I've been too scared," Plaisir said. "I need to stop being comfortable in this middle ground. I have to go for it."