For the winners of the second annual Forward Art Prize, the money — $10,000 with no strings attached — is definitely important.
That cash will allow the winning artists to upgrade their studios, invest in tools like cameras and computers, purchase equipment for printmaking and buy a post-pandemic plane ticket to Oaxaca for a research trip.
Yet Forward Art Prizes, given each year to Dane County artists who identify as women, are about much more than funds.
"They're creating visibility," said Angelica Contreras, one of the 2020 Forward Art Prize winners. "Visibility is the first step toward equity....They're creating meaningful impact in the community with this prize. They're creating space for women creators, and that's very valuable."
The Forward Art Prize is administered by the Women Artists Forward Fund (WAFF). Both winners of the Forward Art Prize in 2020 are Latina artists, practicing professionals who both moved to Madison within the last four or five years.
Contreras makes mixed media collages and currently has a show at Latino Arts, Inc. in Milwaukee. The other winner, Adriana Barrios, earned a master's of fine arts at the University of Wisconsin-Madison in 2019. She is a printmaker and graphic artist who recently settled into a near east side studio.
"It's a huge award," Barrios said. "This just means so much to me. I want to share what I know, and give it back."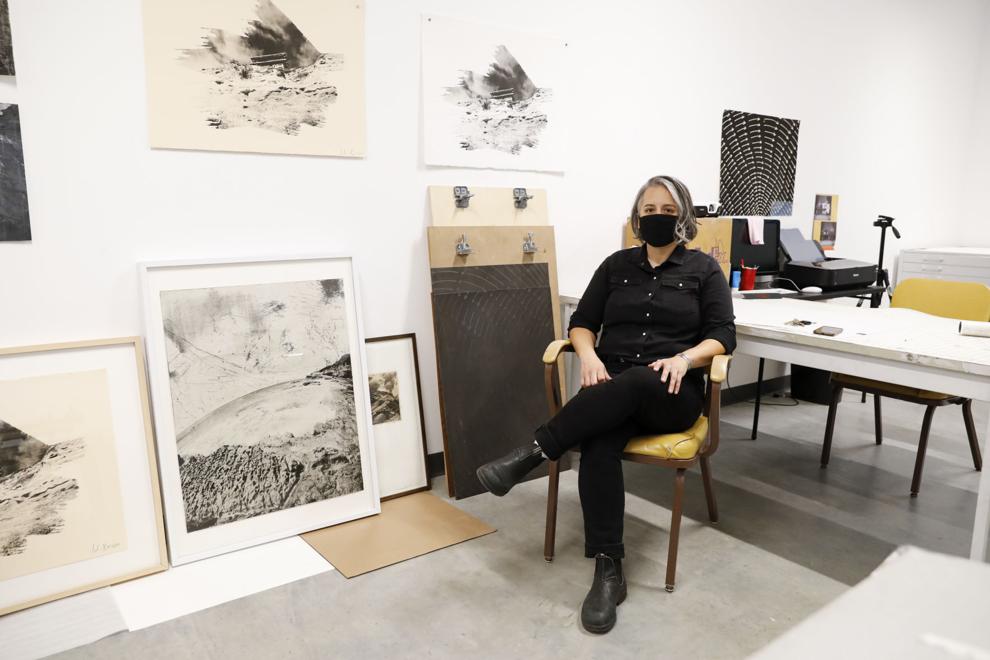 Though it seems like people are talking about it, gender equity remains a persistent barrier in the art world. The New York Times quoted a study by Artnet: between 2008 and 2018, 11% of art acquired by the country's top museums for their permanent collections was by women. Shows by women got more attention, the study found, but the numbers didn't change.
"It's not that people weren't making art or writing or making music all these years, it's that it wasn't seen," said Brenda Baker, a local artist and educator. "That idea of visibility is critical to how you provide more opportunities to women so people are recognized."
In 2017, Baker co-founded WAFF with fellow artist Bird Ross to address the arts gender gap locally. Baker and Bird established an endowment with the Madison Community Foundation and Overture Center for the Arts, set about fundraising and set parameters for award winners. Applicants must have lived in Dane County for at least a year, be over 18, not be a student and identify as a woman, whatever that means to them. An anonymous jury chooses winners.
Last year WAFF awarded its first two $10,000 prizes to photographer and textile artist Dakota Mace and UW-Madison design studies professor Jennifer Angus, an installation artist. Some 70 artists applied, a number that remained steady in 2020.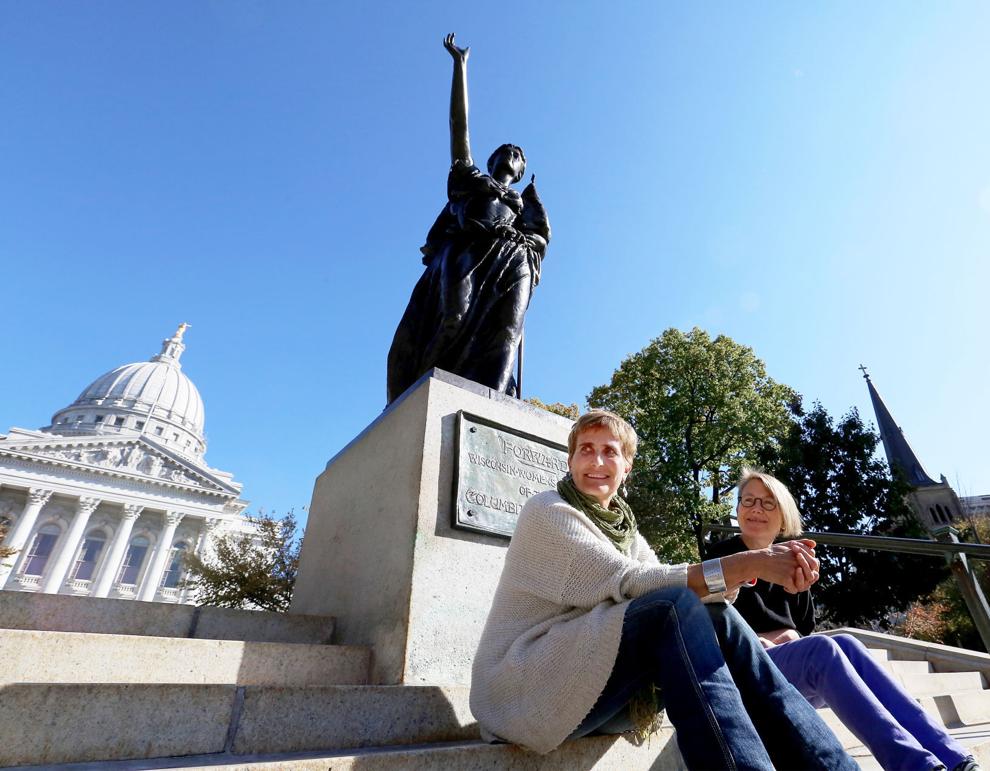 Some applicants wrote that though their practice wasn't new, they hadn't felt empowered to put their name in for an award like this before. For emerging artists, an unfettered $10,000 and the accompanying visibility boost "can be the difference between being seen and not being seen, getting shows and not getting shows," Ross said.
"We wanted to use this prize to keep creative talent here in this community," said Baker. "It adds to a more vibrant creative culture if you've got more opportunities to sell and be recognized."
A change this year is that winners couldn't have received an individual grant of $10,000 or more in the past three years. Dane Arts partnered with WAFF to provide $1,000 grants to five finalists: Hannah O'Hare Bennett, Mary Bero, Yeonhee Cheong, Emily Leach and Sylvie Rosenthal.
The other change for 2020 came in June, when the WAFF's representative sculpture, "Forward," was pulled down from its pedestal at the top of State Street during protests over the murder of George Floyd. The statue, a replica of a Jean Pond Miner sculpture made in 1893, was created and financed by women. That, as Ross noted, "is still pretty rare."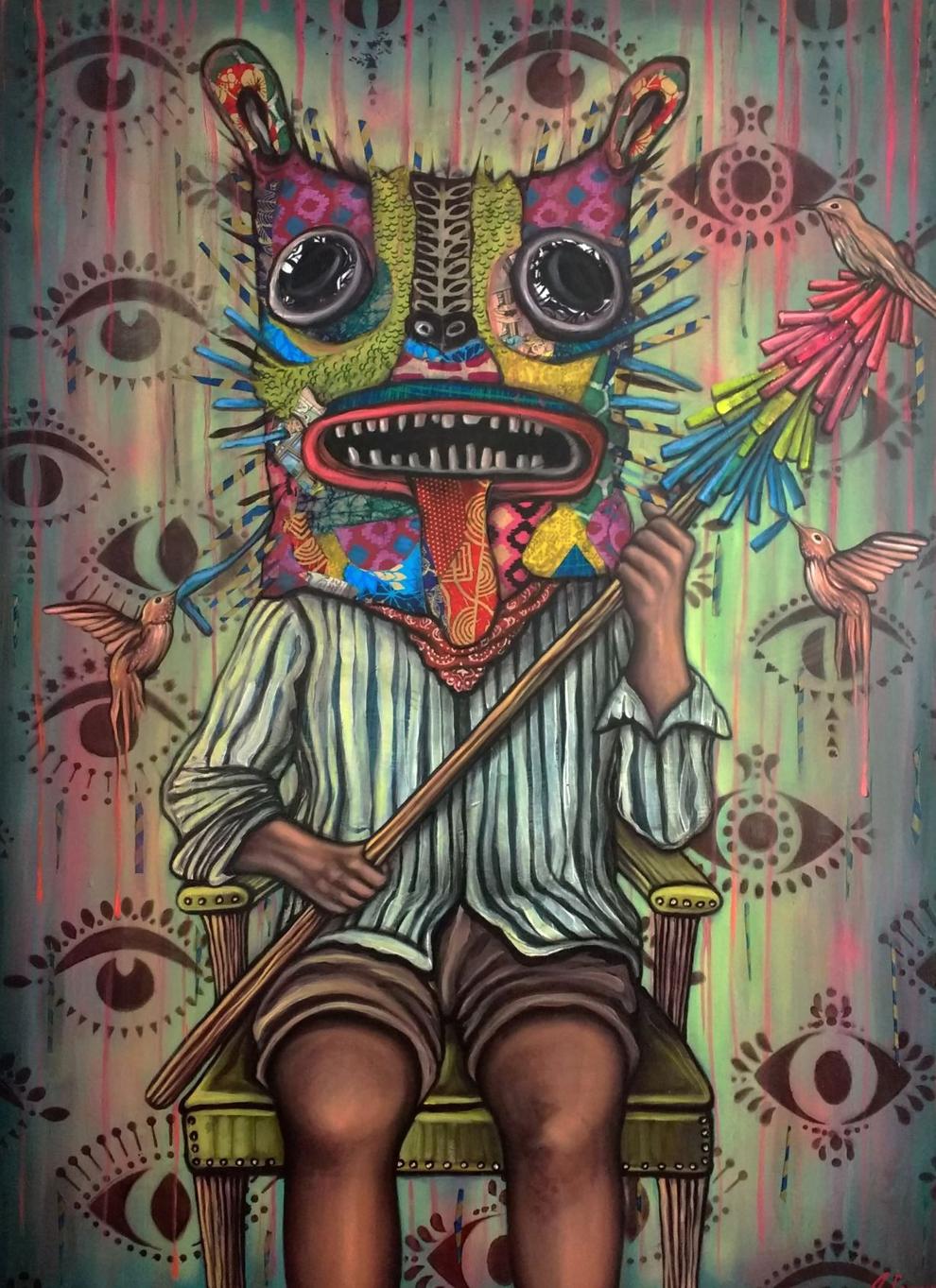 "We had spoken earlier about the empowerment she brought to women," Ross said. "It wasn't our place to speak to the Black Lives Matter protest, in terms of how we feel about the statue. ... We want to emphasize the good things she's done, and be aware that not everybody has the same amount of opportunity as you do."
The board in charge of improvements to the State capitol grounds approved replacing "Forward." Local leaders are in talks about adding a new statue of Vel Phillips, a Black woman who was elected Wisconsin secretary of state in 1978.
"When the statue came down, it brought attention to the fact that public art really does affect people," said Baker. "Art is very powerful. People look to it as a sign of meaning.
"It made us think more strongly about a goal we had from the very beginning," she added. "To make sure this prize gave artists that might not have access to recognition or financial support, to give an opportunity for recognition.
"We're trying to have more images of women more visible. There are very few sculptures of women, (and) the women who are in the statues are generally not women of color."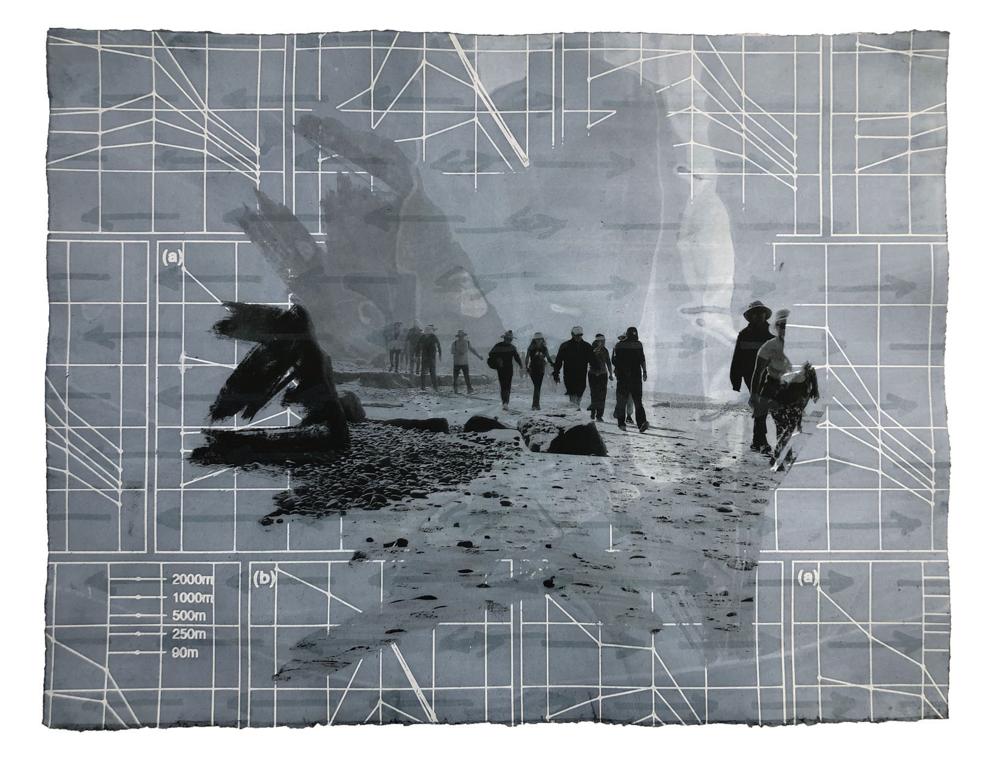 Barrios, who set up her work space in 400 square feet in the new Arts + Literature Laboratory on South Livingston Street, has a multi-faceted art practice. She hails from San Diego and came to UW-Madison four years ago to study printmaking and interdisciplinary art.
In her practice, Barrios uses the printmaking techniques of intaglio, screenprint and lithography, as well as photography and video. The idea informs the process. Over the past six months, she's been working with a friend on a varied series of lithographs, in which they layered text from news stories about crumbling coastlines with images.
The work touches on trauma of climate change and personal witness, "bystanders running down the beach and seeing a whole cliffside fall right in front of them, or property getting closer and closer to the edge of destruction," Barrios said.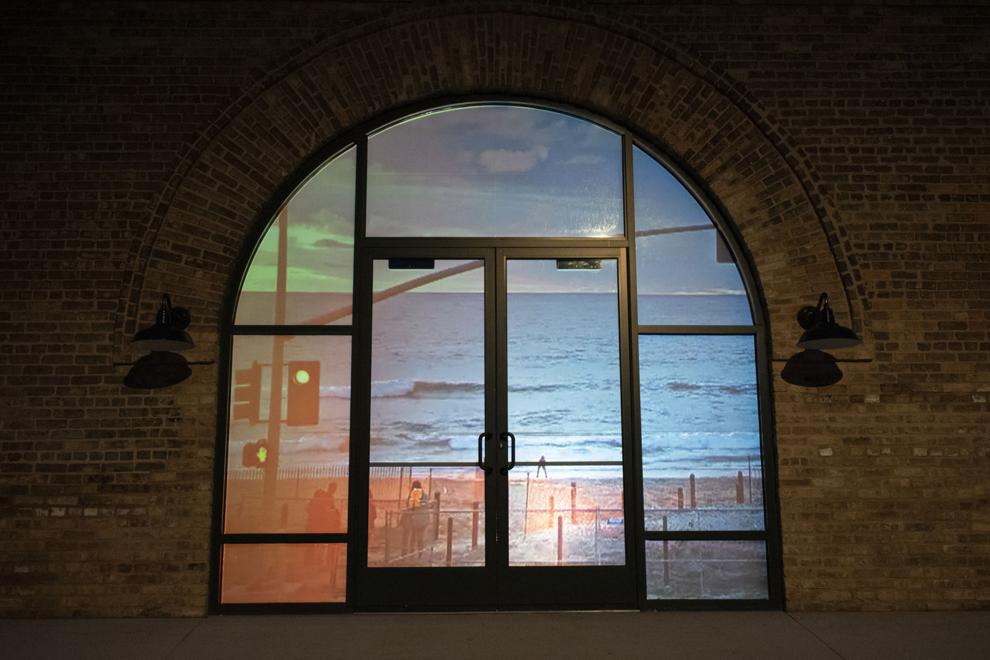 Barrios identifies as queer, biracial and Latina. Her work has been on display this year at Garver Feed Mill. She's planning to use the grant funds to help turn her studio into "a creative shared space" that can be open for workshops after the pandemic.
Contreras was born in California and lived for years in Guadalajara, Mexico. Since coming back to the United States, she said, "I've been working on the theme of identity, understanding the layers of my culture's identity and my identity."
For a new show up since Dec. 4, Contreras created a series of 16 mixed media collage pieces, exhibited at Latino Arts, Inc. in Milwaukee through Feb. 19, 2021. Art works in "Los Rotros Ocultos/ The Hidden Faces" were made with origami paper, magazine and comic book cut-outs, among other materials, and inspired indirectly by Contreras' students at Samuel Gompers Elementary. Contreras works there as a bilingual resource specialist.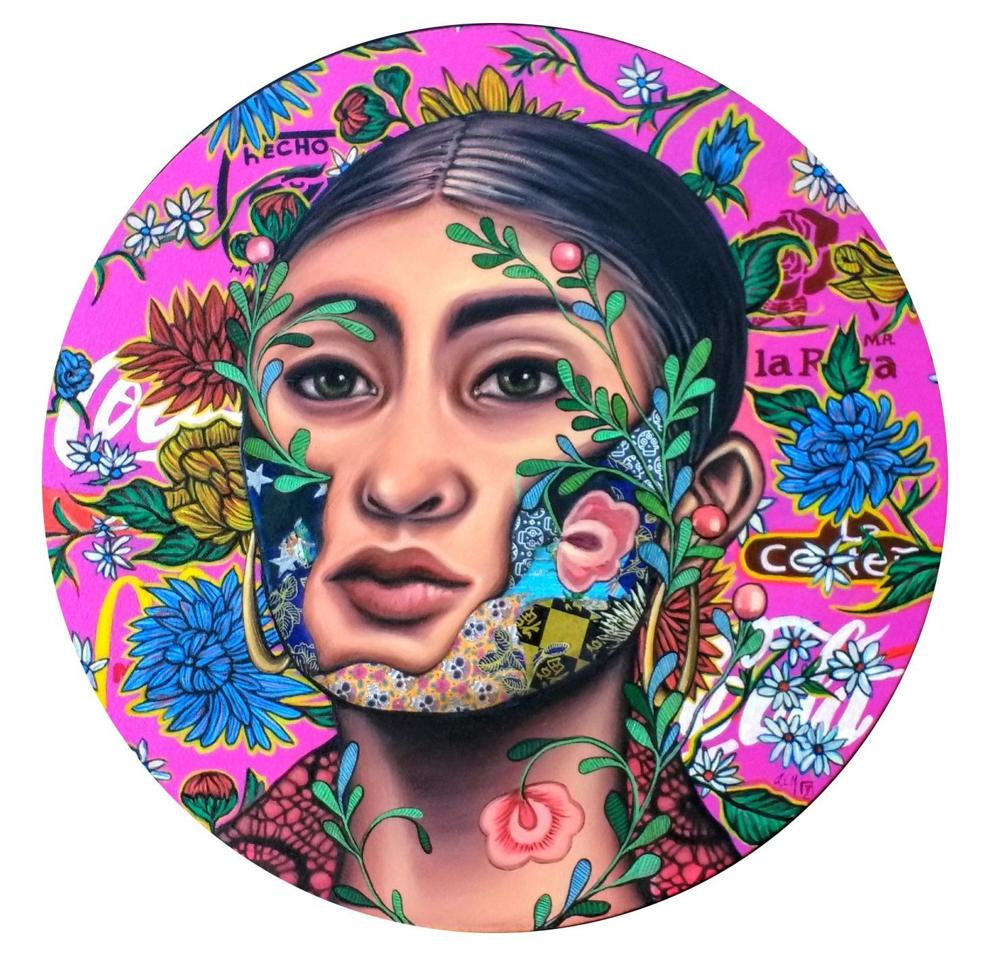 Working with the kids "confronted me with the immigrant experience and things I wasn't aware of when I lived in Mexico," Contreras said. "My students, as myself, are Mexican American. Their parents might have been born in Mexico ... but they might not know their own culture. Knowledge is power."
Contreras' next topic is food identity, and she plans at some safer future time to travel to Oaxaca for research. The Forward award makes her want to produce more art, perhaps on a larger scale, and professionalize her craft.
"I've recently been invited to other shows and it's because the work is starting to get out," she said. "If we have more programs like this, more artists would consider staying in the city and creating. ... I think the program is going to generate the seed for more women artists to create in Wisconsin."
Share your opinion on this topic by sending a letter to the editor to tctvoice@madison.com. Include your full name, hometown and phone number. Your name and town will be published. The phone number is for verification purposes only. Please keep your letter to 250 words or less.