Charlie "Yardbird" Parker, jazz genius, lover of women and notorious addict who gave Birdland its name, lived the kind of life people make movies about.
When he died in 1955 at 34 years old, the saxophonist and a founder of bebop forever changed the way jazz was performed and written down.
Now, he's inspired an opera.
"People worship this man to this day," said Joshua Stewart, who plays the title character in Madison Opera's production of "Yardbird" this weekend in the Capitol Theater. "He changed an entire art form, and that art form ... is the 'mother chord' of so many others.
"Pop music is nothing without jazz and blues."
Madison Opera is only the second company to produce "Yardbird," written by composer Daniel Schnyder and librettist Bridgette A. Wimberly.
Kathryn Smith, Madison Opera's general director, caught the premiere at Opera Philadelphia in June 2015 and immediately said, "I want it."
"It's serious opera voices, but it melds jazz into it quite brilliantly," Smith said when she announced that Madison Opera would present the Midwest premiere.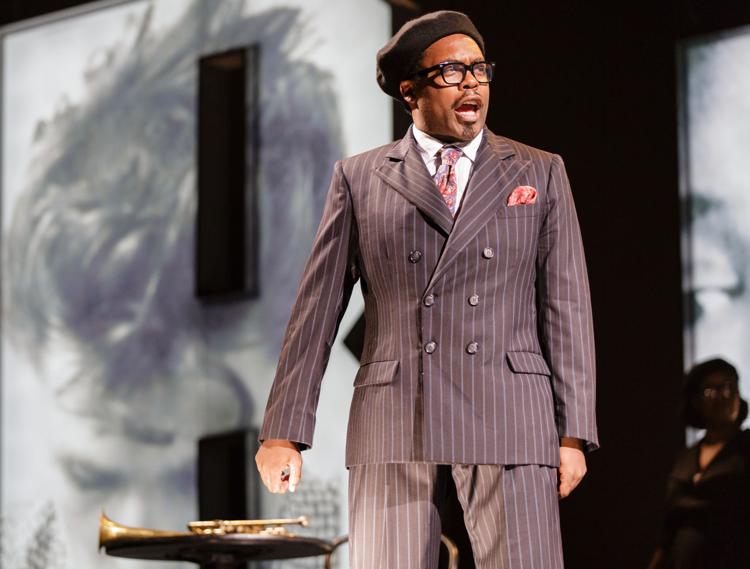 Lyric Opera in Chicago will have nearly the same cast in late March, with tenor Lawrence Brownlee in the leading role. Brownlee originated the role in Philadelphia and Stewart covered it.
"Yardbird" is set in the New York City jazz club named for him, Birdland, and takes place on the night of Charlie Parker's death. Parker, now a ghost, decides to try to write a final masterpiece, and for 90 minutes his life flashes before his eyes.
"Charlie Parker and Dizzy Gillespie knew they were changing jazz," Stewart said. "That was their goal. Charlie Parker could hear this thing in his mind where he could never explain it ... he could only play it. And he had Dizzy Gillespie write down the music."
Parker had four "wives," though he wasn't officially married to all of them. Three appear in the opera, played by Krysty Swann, Rachel Sterrenberg and Angela Mortellaro.
Parker also struggled with addiction, despite the knowledge that it made him a worse player. The drug dealer "Moose the Mooche" is part of this story, too.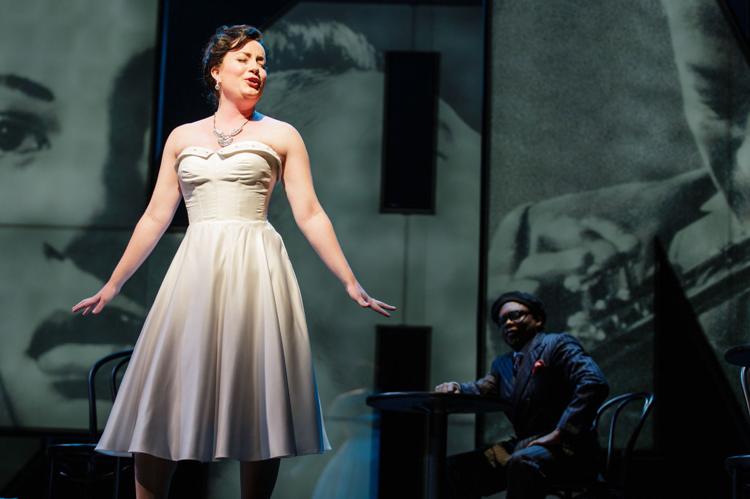 Angela Brown, who plays Parker's mama, Addie, said Parker was "part of the American quilt" and that his life lent itself well to the kind of high drama opera does well.
"You have the wives, the sex, drugs and rock 'n' roll — but it was jazz instead," Brown said.
Brown played Addie in Philadelphia and will perform the role again in Chicago next month. In the opera, Addie alternates between frustration with her son's wild behavior and pride at how her boy "makes the people smile" and "puts music in their hearts."   
"He was a mama's boy," Brown said. "She was an enabler, if you ask me. She admonished him about coming home late and carousing with these women.
"She knew about his vices, but that was her baby."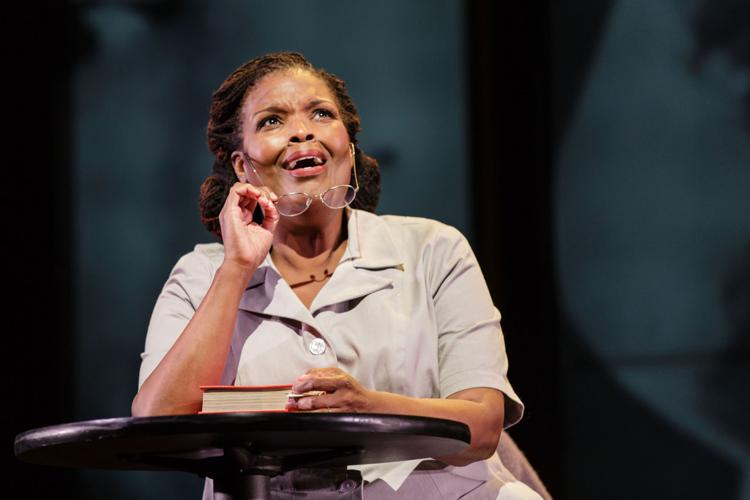 Stewart was a jazz musician himself when he was young, and even recorded a jazz album at age 12 before shifting to opera. Parker's music, Stewart said, is "still blowing the minds of young musicians."
"It's the same with classical music," he said. "We all listen to Bach because the things he did centuries ago people haven't done at that level since then. There are reasons they call people grandfathers of genres."
What opera singers and jazz players like Parker have in common is "you truly are only as good as your last solo," Stewart said.
"If you played one great song that whole night and the rest of the set was garbage, that's not a good night," he said. "It's about communication. It's a language, and it's alive."
Will Liverman plays "straight and narrow" trumpeter Gillespie, who helped Parker commit his music to paper. Liverman is glad "Yardbird" is performed with supertitles, even though it's sung in English.
"Audiences want to catch as much as they can with all the new music," said Liverman, who last played Figaro in Madison Opera's "Barber of Seville." "It's good to have supertitles to make sure things can be as clear as they can be. The music can go by kind of fast."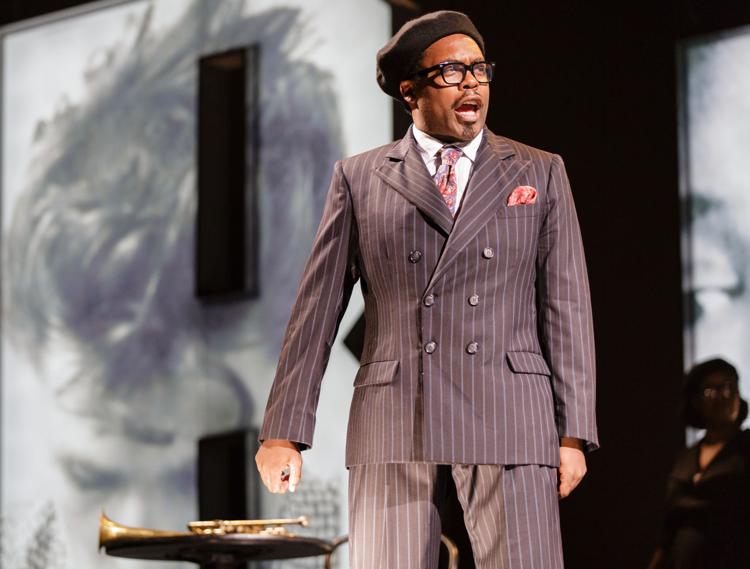 Brown agreed, noting that much of her music is quite high.
"I am hoping that I am portraying my character well enough that you get it, even if you don't get the words coming out of my mouth," Brown said. "You got the feeling."
Many of the same performers who will be onstage in Madison performed "Yardbird" last year at the Apollo Theater, a Harlem venue with a long connection to African-American entertainers.
"The Apollo drew in a lot of the African-American community, a lot of them going to an opera for the first time," Liverman said. "It was exciting to see."
"Yardbird" could become standard repertoire, these performers say. And while it may not feature Parker's music specifically, the essence of his work is there.
"When I talk about this role ... I say you will not hear Charlie Parker's music," Brown said. "But you will get the vibe of what he was and what he did as a jazz musician, very fast, florid passages."
For the performers, "Yardbird" presents the best kind of challenge.
"It's the most difficult thing I've ever sung," Stewart said. "It's difficult with the leaps and the range.
"Charlie Parker was one of the most virtuosic saxophone players in the world. They talk about how lightning fast his hands were. It makes sense that the role of Charlie Parker would be just as difficult."