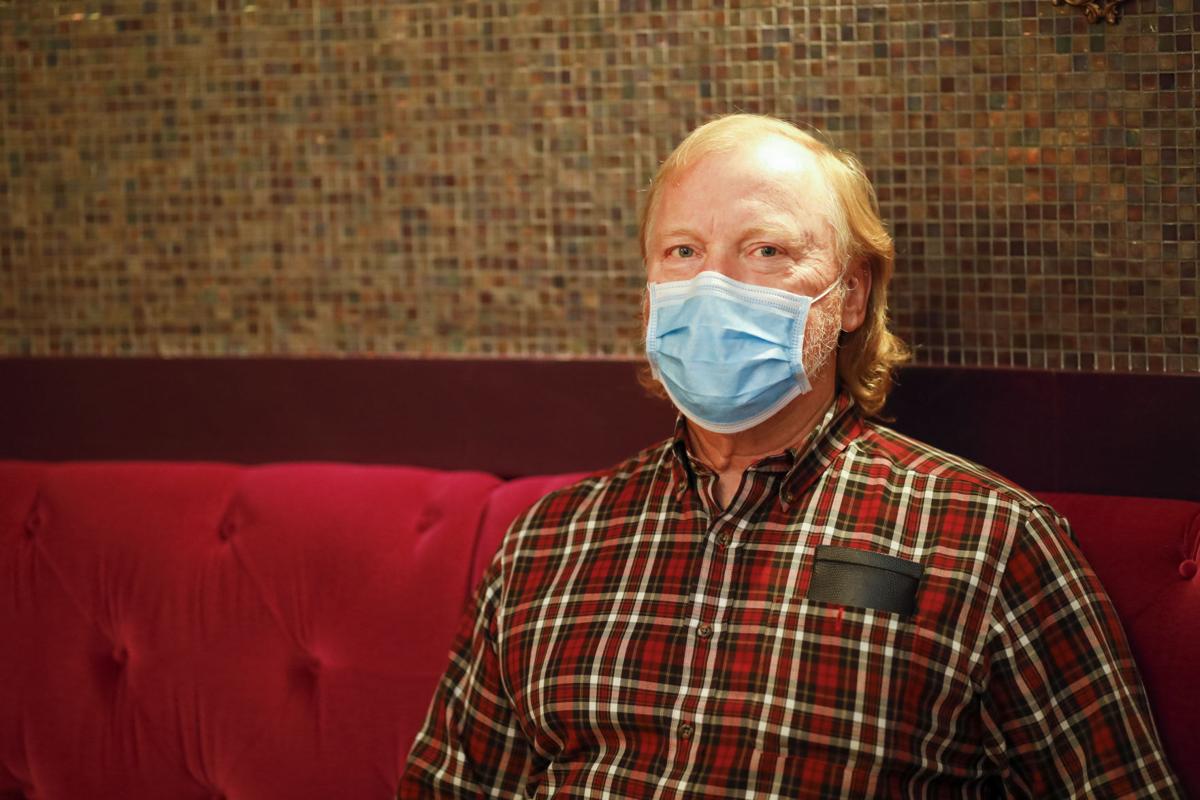 Walking the service hallways, green rooms and empty stages of Overture Center for the Arts, Glenn Weihert hears things other people can't.
"This building talks to me," said Weihert. "I'll go, 'Ope! We're losing a belt on air handler number two. It's squeaking.' I like that. I'm not a real arts person, but I love the mechanical."
As Overture's director of facilities, Weihert has been wrangling arts center boilers and electrical systems for 38 years. At 30, he was hired as a custodian for the Madison Civic Center. Now, he's the only person with a "grand master" key that opens every door at 201 State St.
The COVID-19 pandemic closed Overture in mid-March 2020 with the set of "Wicked" still onstage. For the next eight months, Weihert was in the building every day.
"A building this size you cannot leave sit for more than 24 hours," he said.
Weihert spoke with the Cap Times about what's going on at Overture while audiences are away.
What have these past nine months been like with no shows going on?
Disheartening is a good word for it. I see the work to be done, but we've laid off the staff. We have no income. I'm seeing a lot of things that there's an opportunity to take care of right now. But with finances and staffing, I'm unable to do it. It's just disheartening.
How do you prioritize what needs to be done?
We have a one mechanic and one custodian. We make a complete building sweep every day. Once a day, we're checking every room, every air handler, every septic pump.
There's always somebody in here. For a building that's closed, there's a lot of activity going on. It's a 16-year-old building now, some of our mechanical equipment is quite old.
It helps when we have more eyes to see more issues, to notice all the little nuances we should be taking care of. Every time we walk through, we have a notepad and a pen. You see something and you write it up and that gets put on the list.
I'm doing a chemical test on the boiler and I saw something out of the corner of my eye, and there's a drip of water. I was just a couple wrenches to tighten up the packing, but still, it's things you have to notice.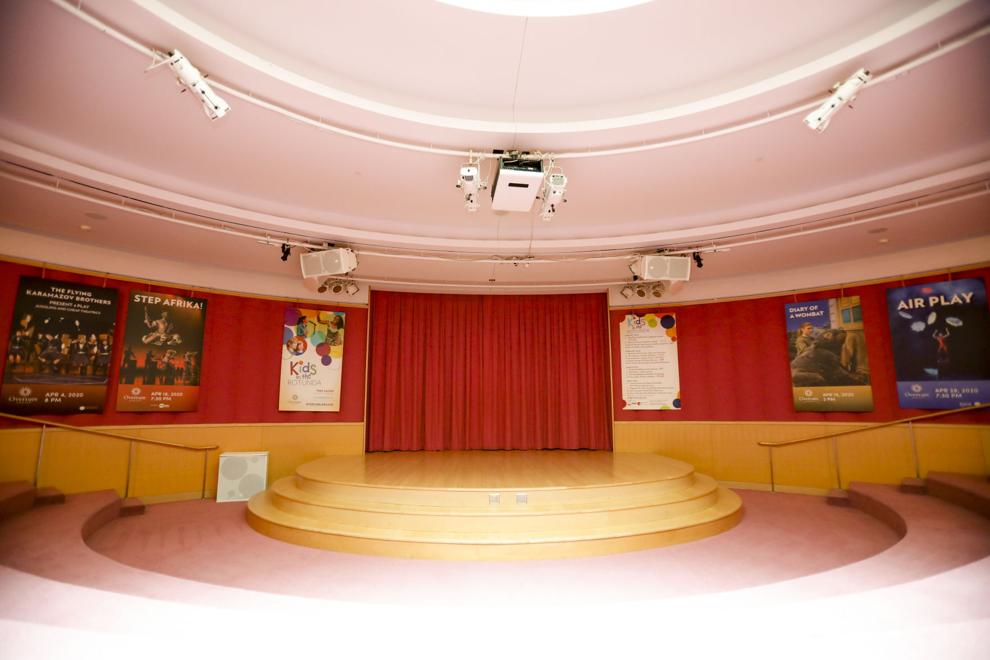 What kinds of things do you still have to do while the building is empty?
If you don't run the water and faucets and toilets — any sink where the water sits in the pipe and gets stagnant, there's the possibility of Legionnaires' (Disease). We have to flush all the water pipes, test the sewage pumps. We took Freon from the bar coolers and put it in a storage tank and turned everything off.
I've been turning everything in this building off. The air handlers (HVAC system), instead of running 14-18 hours a day, we're running them two hours. We're saving anywhere from $50,000-$60,000 a month.
This building takes a lot of money to heat and cool. Winter is easier because gas is cheaper than electricity. Our chillers are electrical, centrifugal, and so they're very high energy.
Wintertime, I turn the heat down, so the building's always cold. Summertime I turn the heat up so it's always a little warmer. Anything to conserve energy here. I keep my office about 62 degrees.
How much of Overture Center does the audience see?
You're seeing about a third of the building. The Overture Hall is big volume, but you don't see the catwalks above, the rooms above the catwalks, the fire exhaust. We have rooms everywhere the public doesn't get into.
You see the lobby, but there's a crawlspace above the lobby where we have to bleed the heating systems once a year. That's how you change the lights, from up above.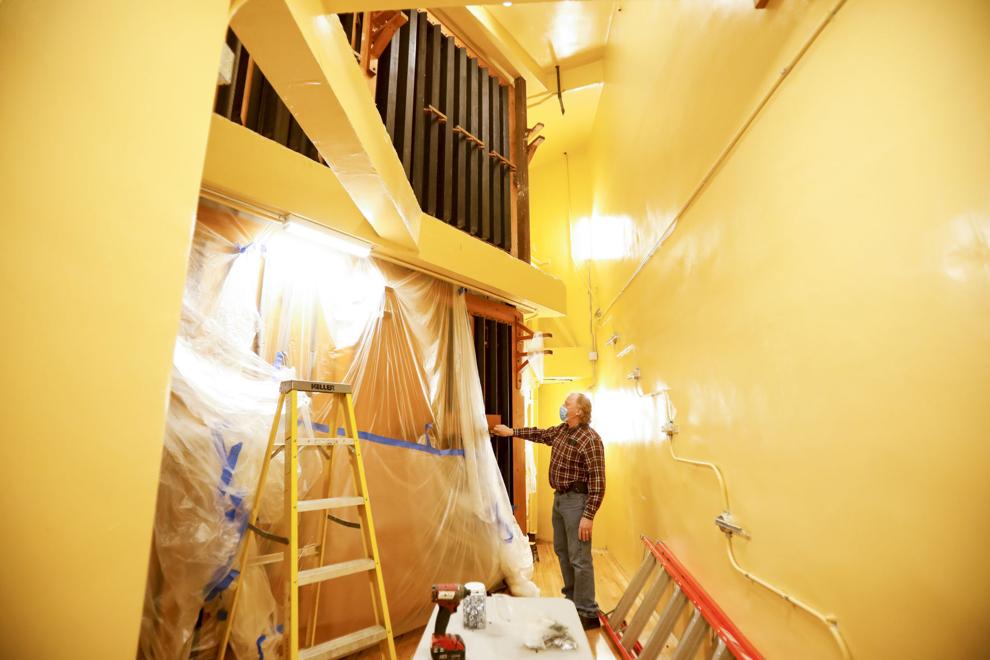 The IATSE stagehands' union lost some beloved longstanding members recently, Bob Monschein and Neen Rock. Have you missed having stagehands in the building?
I know most of these people. To see the difficulties these people are going through ... one nice thing with stagehands is most of them are multi-talented. They're doing whatever they can, picking up side jobs. If you build sets, you know carpentry, you can paint.  
After we boarded up the windows, IATSE painted the plywood on the command center. I came out and was chatting with them. I said, "Don't get paint on my stone." And they said, "Oh, no, we understand, Glenn. This is our building, too." This is their livelihood. They want to protect it.
I have to ask, have you ever seen a ghost?
One was whispering my name. I was in the Capitol Theater, rebuilding some seats. I'm laying on the floor, Sunday night, 10 o'clock, nobody else in the building. All of a sudden I hear my name, whispered, just "Glenn." I look around. I think nothing of it.
I hear it a second time: "Glenn." I get on the radio, I go, "Alright, who's in the building?" Because the next crew wasn't due for an hour.
After the fourth time, I stood up and go, "Alright guys, it's not funny. Who are ya?" I'm shining my flashlight through the theater. I couldn't see anybody. When I said, "Who?" I could see my breath. On a Bible, swear to god.  
I get goosebumps thinking about it. I start backing up. I took a couple steps and — wait a minute, it's warm again. I turned around and went back, exhaled, and I could see my breath again.
That was it. I'm outta here, I'm done for the night.
Overture has said it won't reopen until it's safe, which could be awhile yet. Are you working toward reopening?
There's talk about resident organizations coming in and rehearsing. We're ready for them. The only thing we're not ready for is a complete opening.
But with our air handlers, we've been ahead of the game ... we increased fan speed on the air handlers, so we're circulating air every 20 minutes instead of every 40. We're doing everything requested of us, and sanitizing. That's why I have a full-time custodian. He walks around and sanitizes anytime anyone comes in the building.
When the governor says we can, that's when we go. We're ready. Here we are, let's rock and roll.
Share your opinion on this topic by sending a letter to the editor to tctvoice@madison.com. Include your full name, hometown and phone number. Your name and town will be published. The phone number is for verification purposes only. Please keep your letter to 250 words or less.