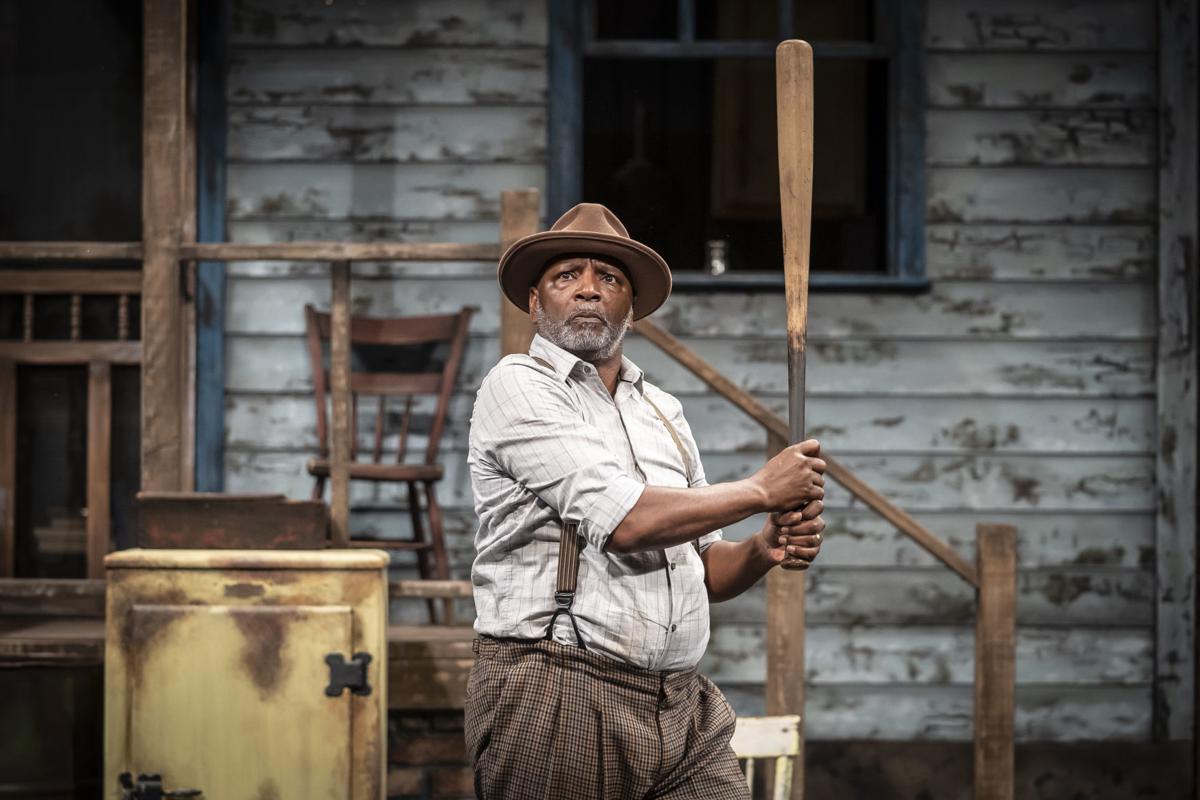 You gotta take the crookeds with the straights.
So says Troy Maxson, frustrated baseball player, garbage collector, larger-than-life father and ex-con. Troy believes that good times don't last, but maybe bad times don't either.
As a black man in 1950s Pittsburgh, "you born with two strikes on you before you come to the plate." Troy keeps swinging.
The large-scale inequities that come from being black in America surround a little backyard in "Fences," a powerful domestic drama and the third in August Wilson's "century cycle" of plays.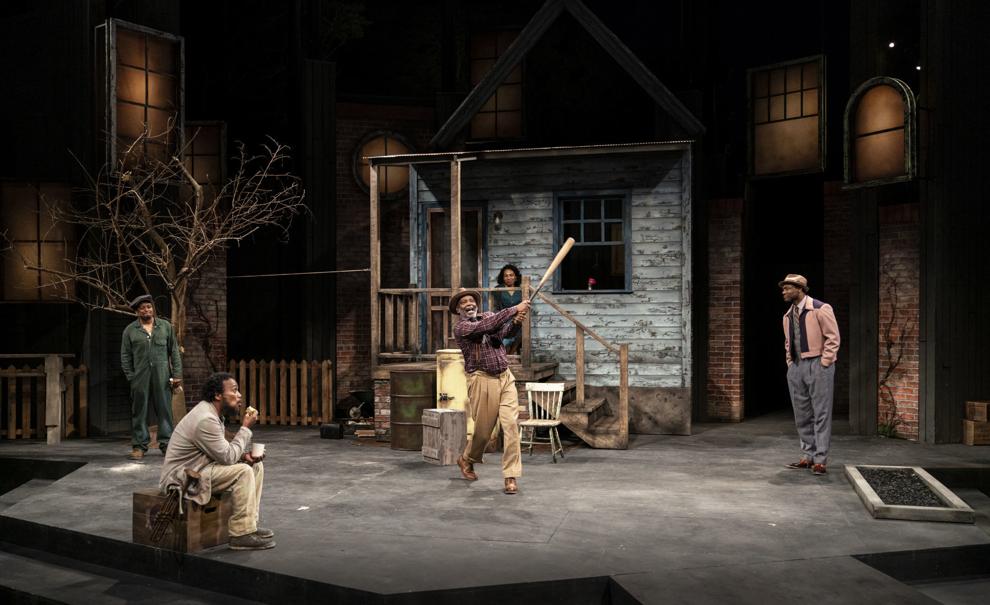 Sound designer Andre Pluess brings the audience into Troy's backyard to the sounds of early Motown. It's a gift to see "Fences" outside, where the play lives, on a set by Shaun Motley that suggests architecture and the nearness of neighbors with warmly glowing windows and the sketch of rooftops. The intimacy feels too small for a man like Troy.
David Alan Anderson, an empathetic actor and a master of Wilson's poetry, embodies Troy with a loose gait and a big laugh. Troy draws people to him — his best friend Bono (Bryant Louis Bentley, quiet and thoughtful), near-idolizes him. His wife Rose, played by Karen Aldridge, keeps a pot of chicken on the stove and biscuits in the oven.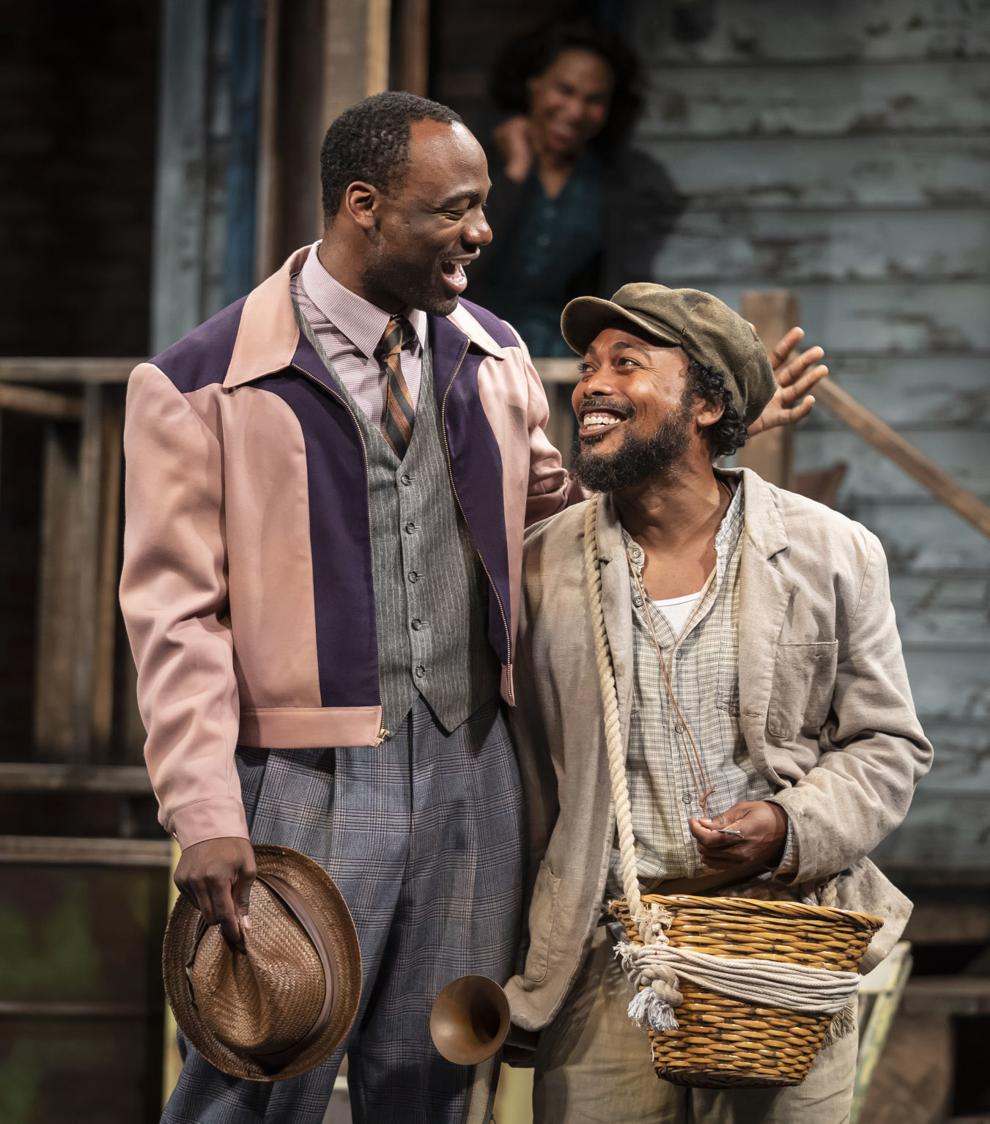 Troy is as ambitious as Willy Loman, a philosopher and storyteller like Tevye the milkman. Where Tevye had the "good book," Wilson's outsized protagonist has baseball. Death is "a fastball on the outside corner." Buying drinks for an attractive woman is long-married Troy's attempt to "steal second."  
When "Fences" opens, Troy is restless. He takes a risk at work and goes to the union about why only whites drive the trucks while black men haul. His disabled brother Gabriel (Gavin Lawrence) has just moved out, taking with him his veteran's pension, though he still relies on Troy and Rose for care.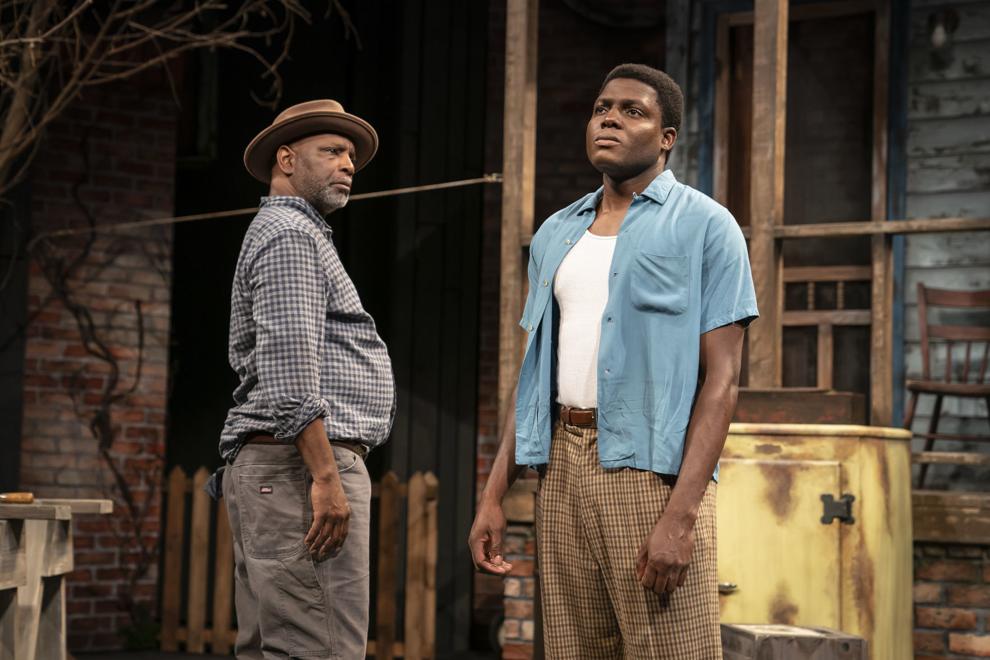 Troy has a tentative relationship with his older son, Lyons (Jamal James), a musician whose need for jazz echoes his dad's love of baseball. Troy and Rose's 17-year-old son, Cory (a fine, understated Yao Dogbe), is up for a football scholarship. This too-closely mirrors Troy's own major league dreams, and he can't see past it.
"The white man ain't gonna let him get nowhere with that football," Troy says. "I got sense enough not to let my boy get hurt over playing no sports."
"Fences" is Troy's story, but often the one to watch is Rose. As Troy's partner of nearly 20 years, Aldridge vibrates like a plucked string on a guitar, absorbing the energy around her, thrumming with unspoken words. Watch how often her smile doesn't reach her eyes.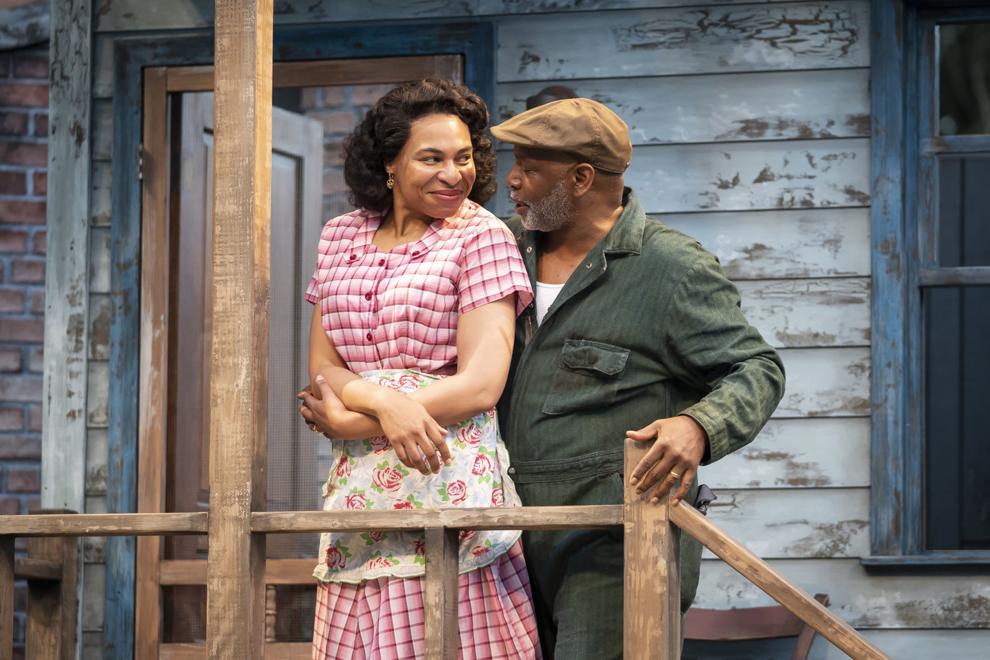 As Troy tries to work out his place in a world that wants to make him smaller, Parson pulls in tight on the action. As in "A Streetcar Named Desire," staged here a few seasons ago, when domestic disagreements spill over into violence it can feel too intimate to watch, too raw and real.
That's never more true than at the end of Troy's life. Gabriel believes he's an angel, sent to open the gates to heaven for his brother.
We've spent the past two-plus hours watching Troy make mistakes, some well meant, some not. His fear and pride cost him the people he loved most.
Yet as Lawrence's Gabe sings and stomps and blows his trumpet, it's a breathless moment of release. Finally, we can all mourn this deeply flawed, beloved man and the broken America that made him.