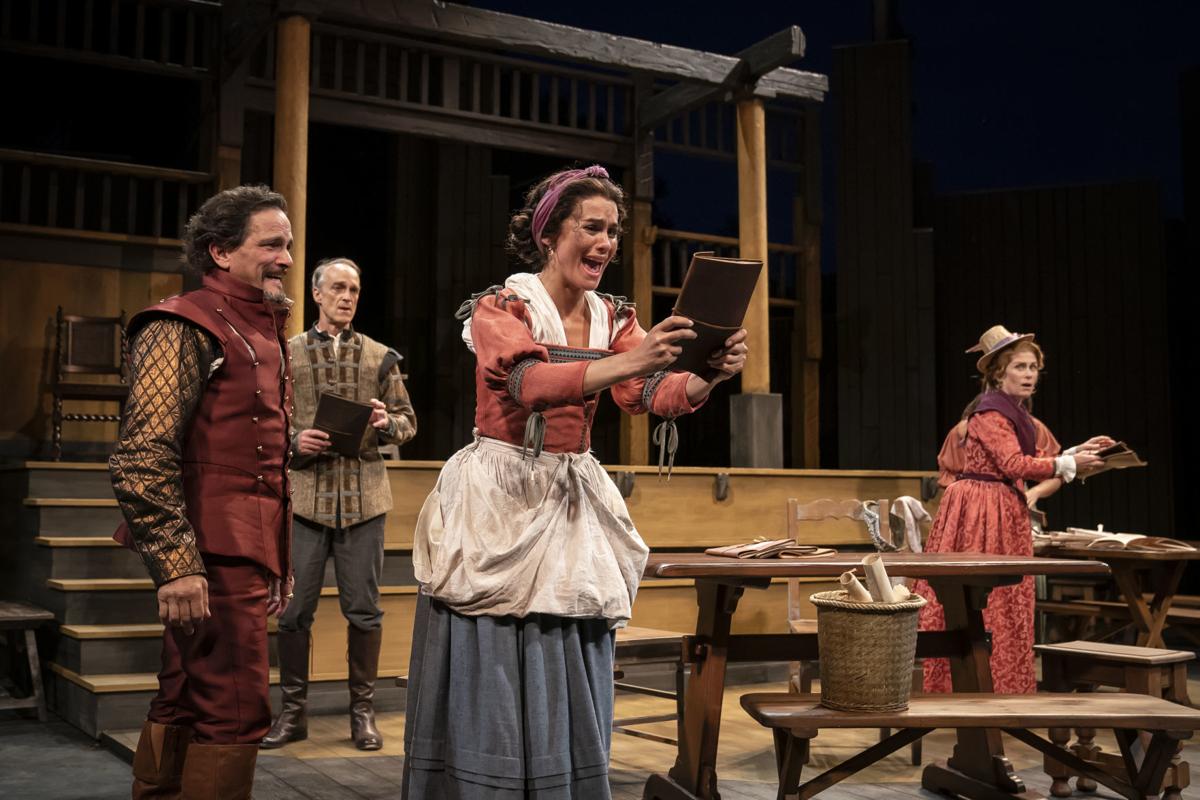 In the beginning were the words, and the words were Shakespeare's. 
Then Shakespeare died. In his absence came imitators, mimics, lesser Burbages and jealous Jonsons. All this, decades before "King Lear" was recast with a happy ending and "Romeo and Juliet" skipped into the sunset. 
Aye, there's the point. What will become of the words?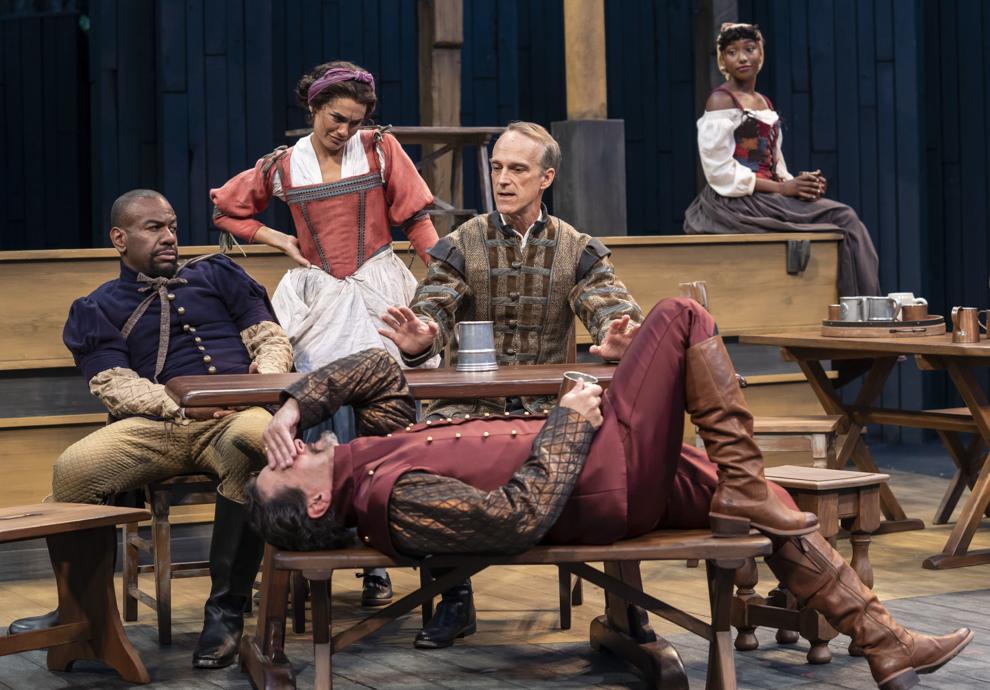 In Lauren Gunderson's affectionate 2017 play "The Book of Will," running through Oct. 5 at American Players Theatre, Shakespeare's actor pals set out to set down the lines that made "groundlings" at the Globe laugh and cry at "Tempest" and "Titus Andronicus."
Directed by Shakespeare veteran Tim Ocel, "Book of Will" feels like a personal gift to Spring Green audiences. APT celebrates 40 years of staging Shakespeare with a play about why people love Shakespeare.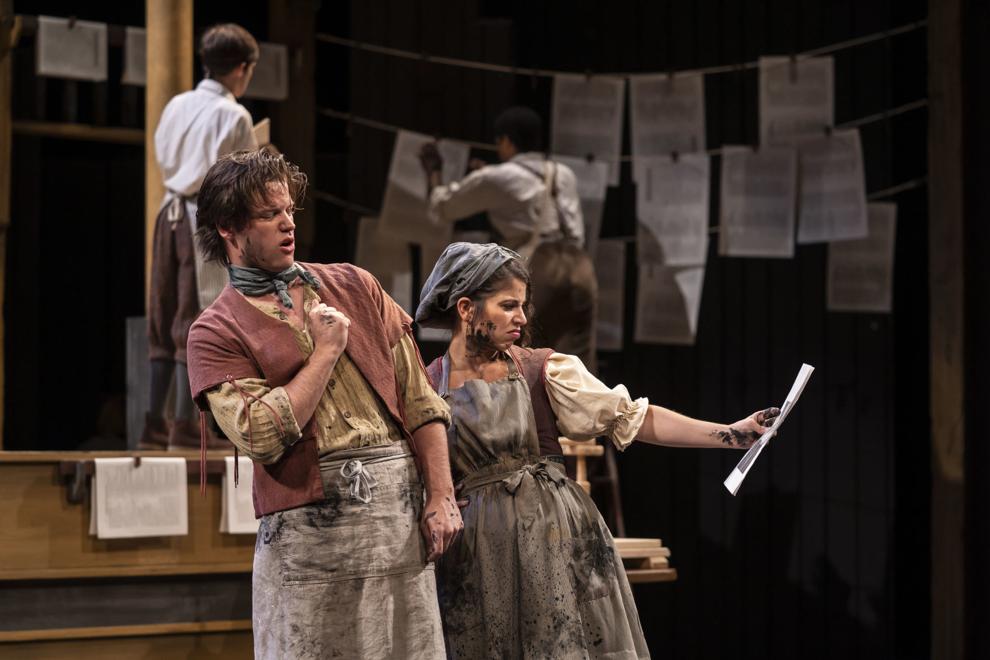 With (mostly) real characters and a lot of imagination, "Book of Will" is a First Folio creation myth. The play opens in 1619. Shakespeare's been gone for three years but his "enchanting comedy of 'Twelfth Night'" lives on, "a penny for the pit" at the Globe.
Richard Burbage (a marvelous La Shawn Banks, who stops the show in its first five minutes) keeps the great roles in his head. This makes listening to a young actor splutter his way through a bastardized "Hamlet" feel like "defilement."
"What cold wind blows when mice attempt to play lions," he blusters.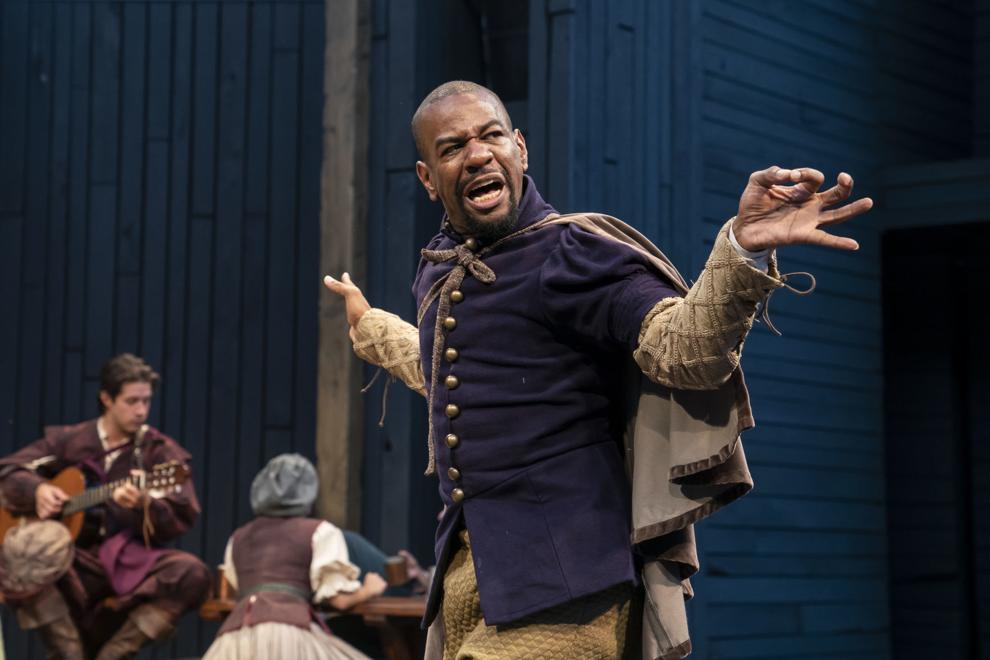 The actors need to save the plays, but there are hurdles. Printing is laborious and expensive. Shakespeare gave out single parts instead of entire scripts to make the plays harder to steal, so some of the histories are in pieces. A few years before, a fire caused by a misfiring stage cannon in "Henry VIII" before burnt up not only the theater, but scripts too.
Performers have good memories, but the average lifespan in Elizabethan England was about 42 years old. Henry Condell, a hot-tempered actor played by Jim DeVita, and the troupe's more cautious manager John Heminges (Jim Ridge) must work quickly to print the truth of Will's fiction.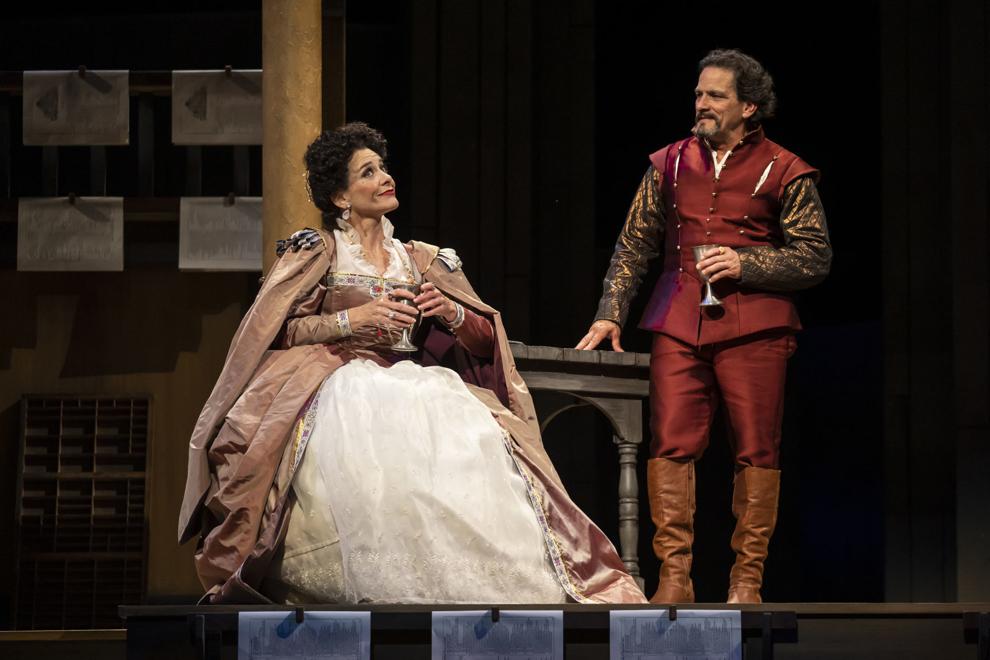 The joy of "The Book of Will" is watching actors like DeVita and Ridge who know and love Shakespeare play characters who, like them, know and love Shakespeare. We see men who played Richard III and Antony as actors and characters at the same time, trying to save these stories from obscurity.
This goes for the women, too. It's a pleasure to watch Melisa Pereyra, who played Rosalind in "As You Like It" last year, crow over a copy of that comedy when it's recovered. Colleen Madden, as Henry's wife Elizabeth, declares she "memorized most of Beatrice" in "Much Ado About Nothing." It's true on several levels — Madden played Beatrice opposite David Daniel in APT's "Much Ado" in 2015.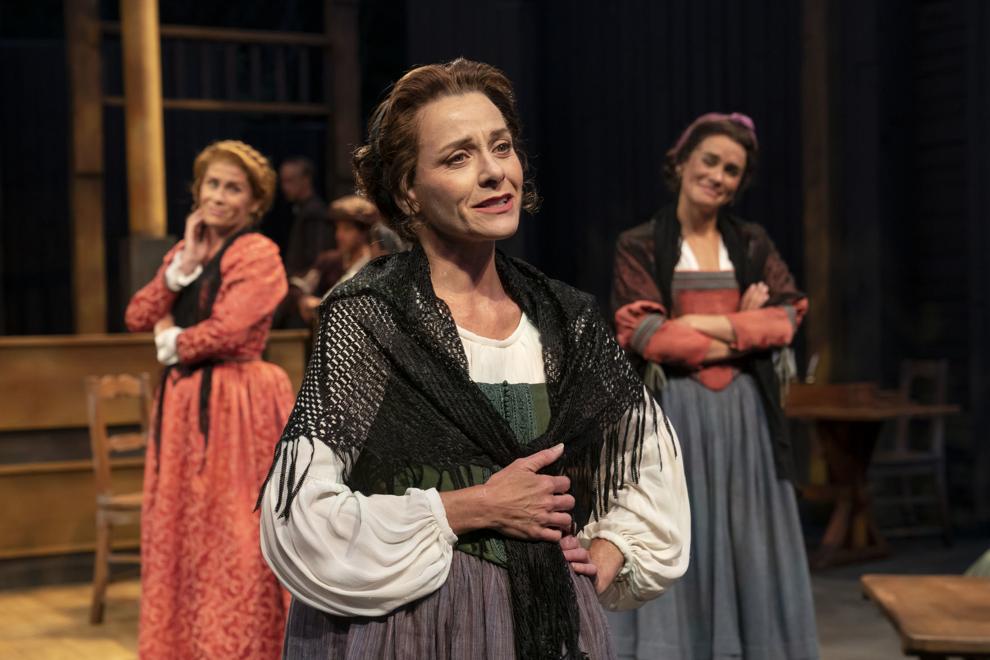 Daniel offers comic relief as scholar Ben Jonson, Shakespeare's rival and a great drinker of beer (though that does little harm to his wit). Triney Sandoval, a newcomer to APT, was in the original production of "Book of Will" in Denver. He brings nuance to the play's only real villain, a craven publisher.
Director Ocel has an eye for aesthetics. Banks, as Burbage, knows just when to pause for effect. Madden and Arnold, playing actors' wives, sit down at the same moment, like an exhale. A godlike spot shines from above when the Folio opens (Jesse Klug did the fine lighting design) and music quietly rises when tragedy strikes (Gregg Coffin composed new melodies).
APT's "Book of Will" ensemble is more than double the size of the original 10-person cast. It can feel like too many faces to track, until focus downshifts onto two or three people in a dark theater and the show rights itself again.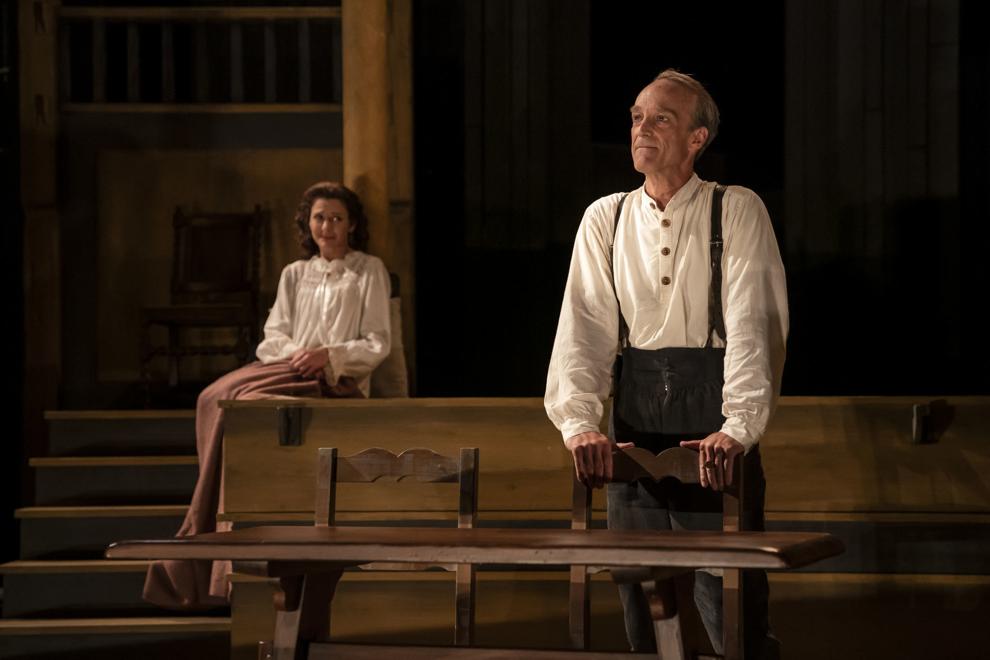 Nathan Stuber's sturdy wooden set design with its small stage within a stage makes space for clotheslines to spring up, hung with newly printed pages. Holly Payne's flattering period costumes use texture and pattern to subtle effect, from Jonson's royal blue breeches to Ridge's tall, lace-up-the-back boots.
Locally, Forward Theater produced her plays "I and You" and "Silent Sky" in the past three seasons. Mercury Players Theatre plans to put up "The Revolutionists" at the Bartell Theatre in February 2020.
Theater, Henry Condell says, is "lived, not kept." Like APT itself, "Book of Will" reaches into Shakespeare's trunk and sends his stories spinning into the world like gospels of the stage.