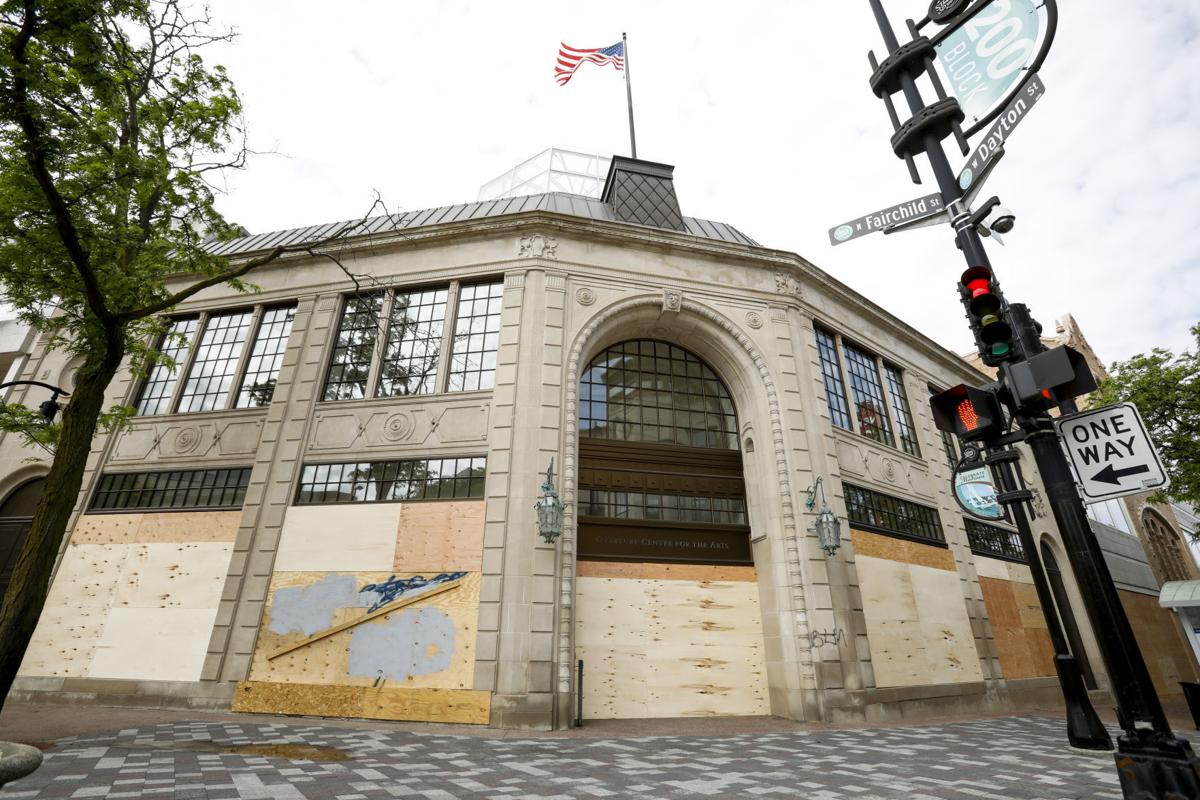 After months of canceled performances and with no reopening date in sight, Overture Center for the Arts announced this week that it will cut its staff this summer by 60%. 
"Some employees have been furloughed, laid off or have had their hours reduced," read a statement released today. "Some positions have been eliminated. All staffing levels and every position was impacted in some way. The changes take effect July 5."
Overture Center, open in downtown Madison since 2004, is a private nonprofit run by an executive team and a board of directors. Overture CEO Sandra Gajic passed away last fall. The center is in the midst of hiring a new CEO.
The 2018-19 operating budget was $21.5 million, with $2 million contributed by the city. Pre-COVID, monthly expenses were about $500,000. 
Without revenue coming in, the end of paycheck protection grants in early June and stock market dips affecting endowments, arts centers may need years to recover. 
When the pandemic canceled the remainder of the run of "Wicked" in March, Overture was in the midst of a Broadway Across America season that included the hit musical "Hamilton." Dozens of performances and events, from "My Fair Lady" to Kids in the Rotunda and the Jerry Awards, had to be canceled. The "safer at home" order also shut down outside events (proms, weddings, graduation parties) booked in the building, an important source of revenue that in 2018-19 was upwards of $2 million. 
Leadership at Overture estimates the financial impact of the pandemic on their center alone to be in the millions. They declined to answer questions regarding the amount of budget cuts, city investment and the status of the director search until a virtual meeting with media next week. 
"The Executive Leadership Team has evaluated several options aimed at financial preservation," today's statement read. "As we created this framework for the future, it was critical to support our people, our building and our resident arts companies while recognizing their independence. The framework for our plan to move forward was approved by Overture's Board of Directors.
"Closures were necessary to protect public health. While state economies are reopening, the entertainment and hospitality sectors are expected to be the last to recover."
Stay up-to-date on what's happening
Receive the latest in local entertainment news in your inbox weekly!