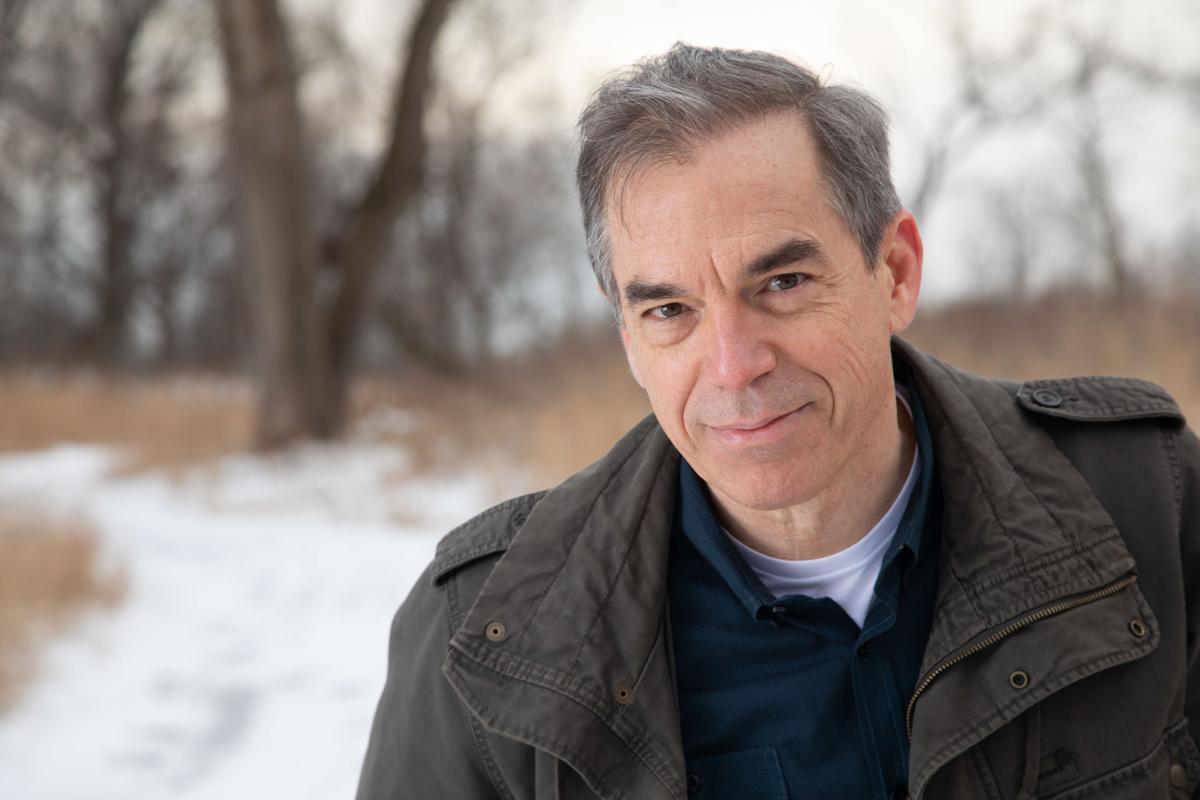 First-time visitors to Burlington might see it as a quaint little town, a place to visit the Chocolate Museum or stroll the Riverwalk.
They might not realize that they're standing in the place where the King of Heaven and Earth was anointed.
James Strang was a young attorney who surfaced in Burlington in 1843 with a letter in his hand from John Smith, the founder of Mormonism, naming him Smith's spiritual successor. (Smith was beaten to death by a mob in Nauvoo, Illinois, the following year.)
The letter was almost certainly a fake. But while most of the Mormon faithful followed Brigham Young to Utah, Strang convinced several hundred acolytes to join him, founding a colony on Beaver Island in the middle of Lake Michigan. There, wearing a paper crown and sitting on a throne stuffed with moss, Strang called himself the King of Heaven and Earth.
Then the story gets weird.
Strang's endless capacity for reinvention (or, from a less charitable angle, lying) kept him afloat for much of his eventful life. "The King of Confidence," a new nonfiction book by Miles Harvey, recounts Strang's wild life in a rollicking narrative that includes con artists, murders, mermaids, angels and a Navy warship.
Harvey, a professor of creative writing at DePaul University, will talk about "The King of Confidence" at 5:30 p.m. Thursday with Doug Gordon, host of Wisconsin Public Radio's "Beta," as part of the Wisconsin Book Festival. The festival is all-virtual this year, so the event will be livestreamed via Crowdcast.
Harvey first crossed paths with Strang's story about 15 years ago, when he was visiting family in Burlington and his brother-in-law showed him the remnants of the Latter-Day Saints colony known as Voree that lived there at the time. About a decade later, a publisher approached Harvey's agent pitching the idea of a book about Strang.
At first, Harvey was less than enthusiastic, seeing that there are already several good books written about Strang. But as he looked deeper, he saw those books largely wrote about Strang from two limited perspectives — as a curiosity of Midwestern history, or an offshoot of Mormon history.
Harvey saw a bigger story with contemporary parallels.
"It's a fundamentally American story," Harvey said. "It's about a specific time in America, but also the fevers of that time, fevers that we periodically feel again and again. I focused on that time, but there are also echoes to our times.
"I would wake up each morning with Trump, and then I would dive into Strang."
Like our own time, the Antebellum period in America was a time of great economic and technological upheaval. Thanks to the telegraph, the railroad and the explosion of newspapers, information could travel across the country, and Americans felt more physically isolated from each other than they had been. A charlatan who knew how to manipulate the media could thrive in such an environment.
"There are certain times in American history when the truth becomes really malleable, and we don't have a common agreement about what truth is," Harvey said. "It's no coincidence that this is the period that gives us P.T. Barnum. It's a time where you can reinvent yourself and you can bend the truth, and convince people that your truth is the truth."
In researching Strang's exploits, Harvey found a wealth of material in both local newspapers and in the writings of Mormons, who he said were great record keepers because they thought they were documenting the second coming of Christ. He also benefited from the recent boom in digitizing 19th-century newspapers, which made it easier for Strang to find details and make connections that previous Strang biographers might have missed.
"Some of it was old-fashioned grunt work in archives, putting two and two together, building on what other people did," Harvey said. "Some of it was sitting in my basement with a good database, finding stuff in places that other people wouldn't have necessarily gone to look."
As fascinating as Strang's exploits are, Harvey's writing style makes it even more entertaining to read, with a grand high style inspired by 19th-century authors like Nathaniel Hawthorne and especially Herman Melville, whose novel "The Confidence Man" was likely inspired by Strang. Who can resist a book with chapter titles like, "In which the end of the world approaches and a sea monster is spotted off Beaver Island"?
"Part of the telling is the storytelling," Harvey said.
Harvey came away from writing "The King of Confidence" with a good deal of respect and affection for Strang — as one storyteller to another.
"One of the things I loved about him, which grew as I wrote about him, was his three-dimensionality. For a writer, you want someone who's complex and contradictory, and he was all those things. And as a writer, I've got to say, he invented himself almost entirely out of words.
"He was a marvelous piece of fiction."
Stay up-to-date on what's happening
Receive the latest in local entertainment news in your inbox weekly!