Stitching the self: Alaura Borealis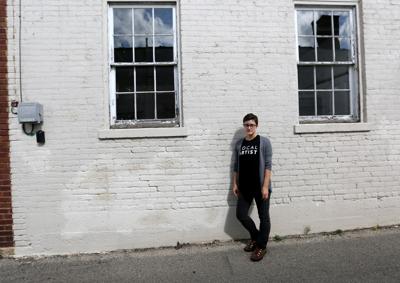 On a spring day in 2016, artist Alaura Borealis loaded bookshelves, barstools and blankets into a U-Haul and drove it all to a gallery on Winnebago Street.
"I had my dining room table, my coffee maker, tea cups," said Borealis, 29, a queer feminist artist who uses they/them pronouns. "I had my futon and my blankets and my dresser, lamps, a rocking chair. I had pictures of my family."
This was the domestic scene for "Toast," a three-week mixed media art installation at Arts + Literature Laboratory. Because Borealis has dealt with chronic pain and housing insecurity, "the physical labor of hauling everything out of my apartment was a big part of the project," they said.
"I wanted to grapple with moving my belongings myself."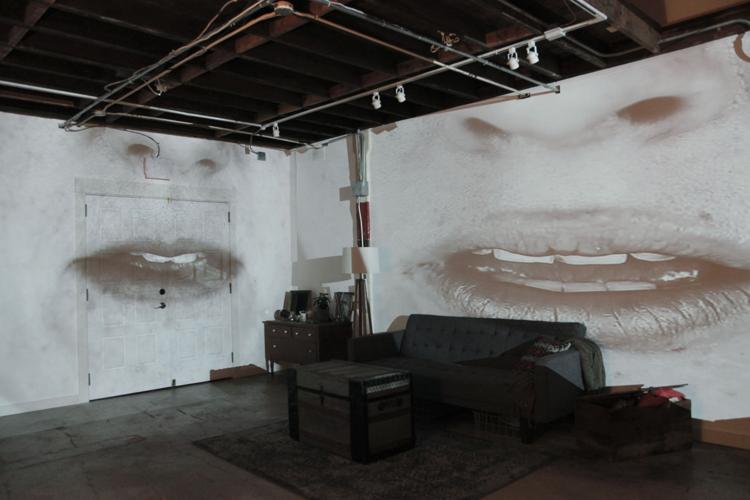 Much of Borealis' work is like this — intersectional in ideas and interactive in practice, drawing both inspiration and feedback from the people around them. Their current social project, "Season of Shadows," is built on more than a dozen one-on-one interviews with queer friends and acquaintances.
"In some ways it's easy to find community quickly, because there are a lot of queer people who want to talk to other queer people about their experiences," Borealis said. "That helps my work, certainly. People in this community are active participants in the work that I do, and that's not as easy to find."
Borealis grew up in Princeton, a tiny town northeast of Madison, and came to the city as an undergraduate. With Gail Simpson, a sculpture professor at UW-Madison, Borealis proposed and created UW's ongoing Service Learning in Art class. The class connects students with community art projects and local nonprofits.
"The class sprang from Alaura's energy for it," said Simpson, who also works in public, community-based art. "What Alaura is doing for Madison is fantastic. I consider them a new wave of artistic energy here."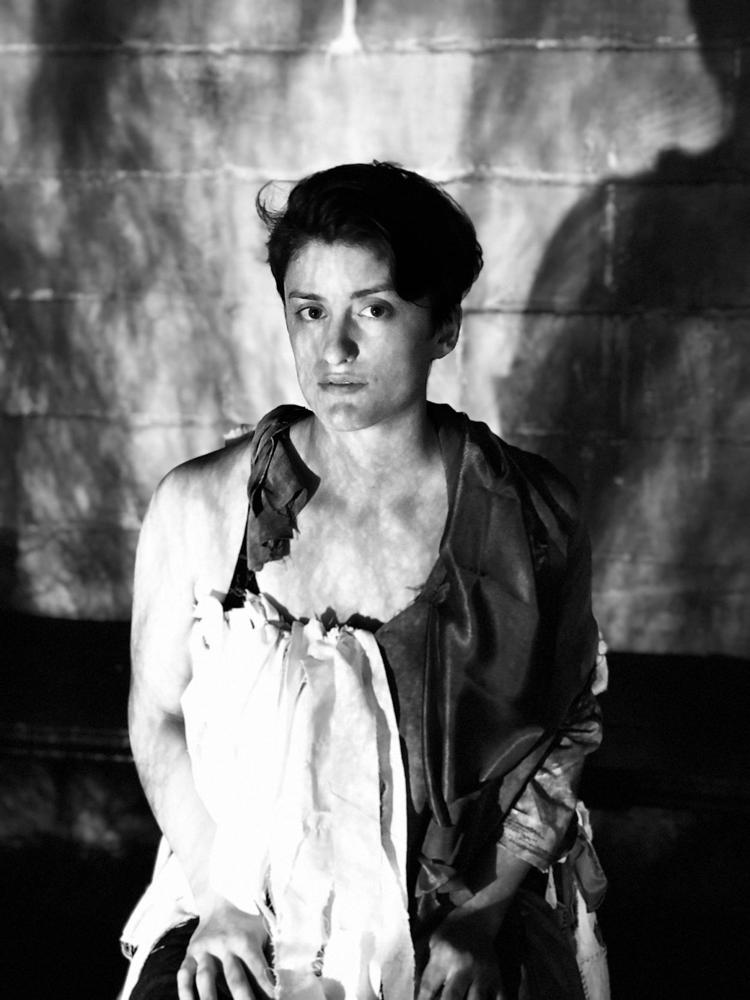 Borealis left Madison to earn a master's degree in educational leadership and policy from Portland State University. They returned to Madison to teach Service Learning in Art while Simpson was on sabbatical. They also founded the ArtWrite Collective, which uses art as a tool for social justice.
About a year ago, Borealis began moving ArtWrite's youth programming to Arts + Literature Laboratory, where Borealis is now the education and outreach director.
They were still with ArtWrite when, in summer 2017, Borealis and Wendi Kent worked with queer and trans youth to make the sparkly, rainbow "you are beautiful" mural, visible on the Art In building at 1444 E. Washington Ave.
"We have a lot of students with a strong voice when they arrive," Borealis said. "And we have students who need more opportunities to be heard.
"I'm grateful for teachers who can recognize that, and who have been partners in sending students our way who need more space to grow their confidence."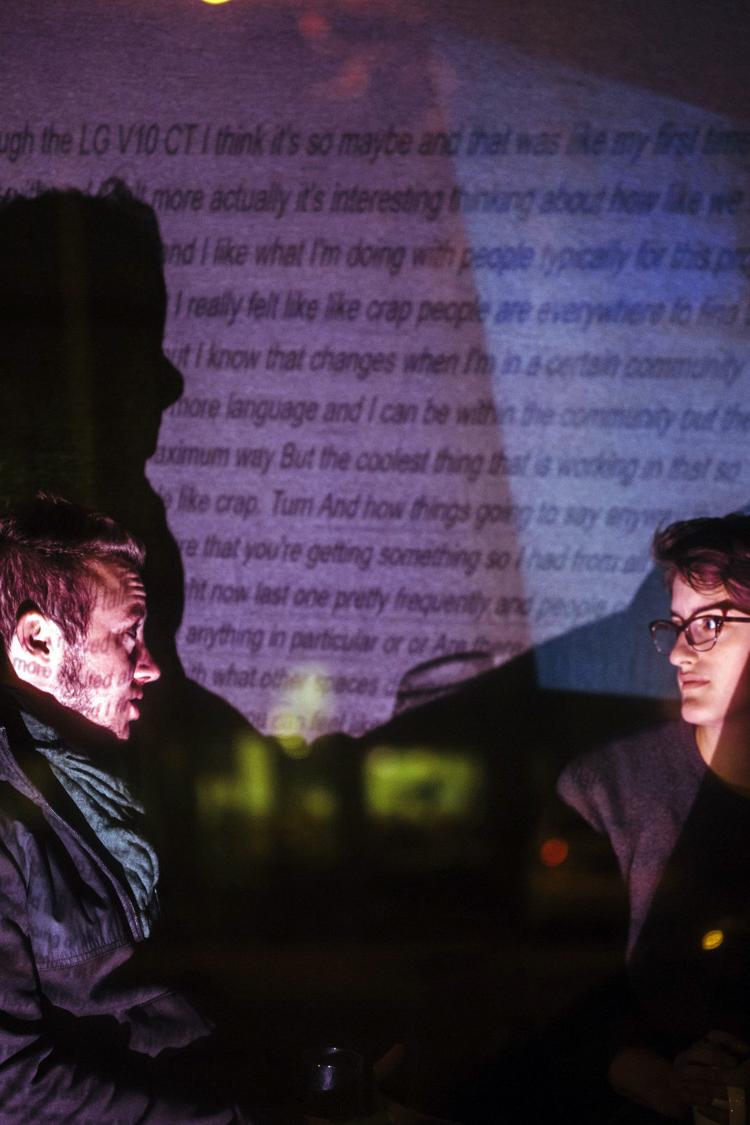 ALL's recently concluded summer courses, led by a variety of teaching artists, spanned poetry and hip-hop, graphic novels, street stencils, screenprinting and "assemblage for adventurers," among other things.
All the while, Borealis has continued their own work. "Season of Shadows" began about a year ago when Borealis talked for 45 minutes to four hours each with queer people about gender identity, body pain, religion and class experiences.
"There isn't a simple definition for what it means to be trans or nonbinary or gender nonconforming or gender fluid," Borealis said. "I asked for metaphors."
Borealis drew on these interviews to create performances, installations and a show at Overture Center this past spring.
In "Unpredictable Forms" (2017) guests were invited to sew pieces of fabric onto a garment Borealis was wearing. Visitors literally stitched their own ideas onto Borealis, sometimes in confining ways.
For "Season of Shadows (In Real Life)" (2017), Borealis restaged some of the interviews in the front display windows of the now-closed east side Chocolaterian Café. A computer program translated (often badly) the conversation from speech to text for others to read.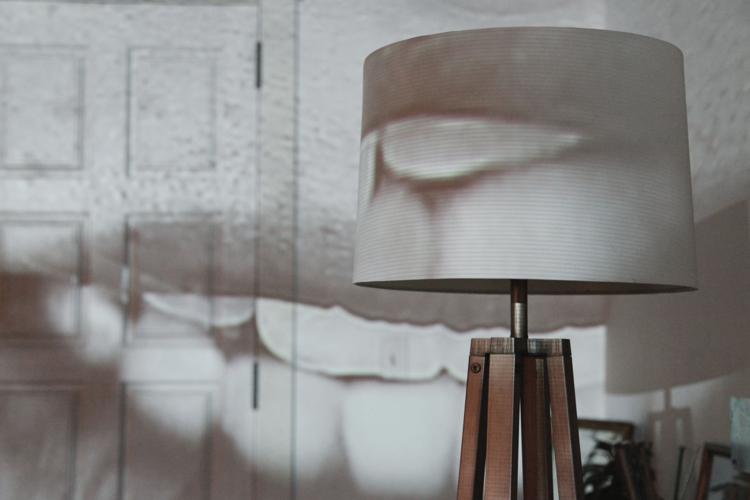 "Sometimes experiences that queer folks have together are not easily translatable to everyone," Borealis said. "Those things can be lost in translation. What meaning is there in our constant explanations of ourselves?"
In "Toast," Borealis sat in the gallery for hours while a video loop replayed memories of things people have said to Borealis related to gender and sexuality, phrases like, "Honey, you're in the wrong bathroom." Some viewers felt moved. Others were uncomfortable.
"I had folks who came in and we just talked," Borealis said. "They heard things being said in the videos and it caused questions or pulled up experiences, or folks just wanted to process with me. That was positive in terms of a shared dialogue, but also very exhausting."
Borealis would like to take more risks in their work, but Madison can feel small. There's no anonymity for Borealis, whose priority is to create art that's honest and to "take the work to uncomfortable places."
"I absolutely feel like there are people in this community who understand social practice, or are willing to question it and explore it, in a way that makes it exciting to create," Borealis said. "I'm glad to be in a community where that's happening."
gnflsjdNGlk/XN CFV/lk nzXDVlj/