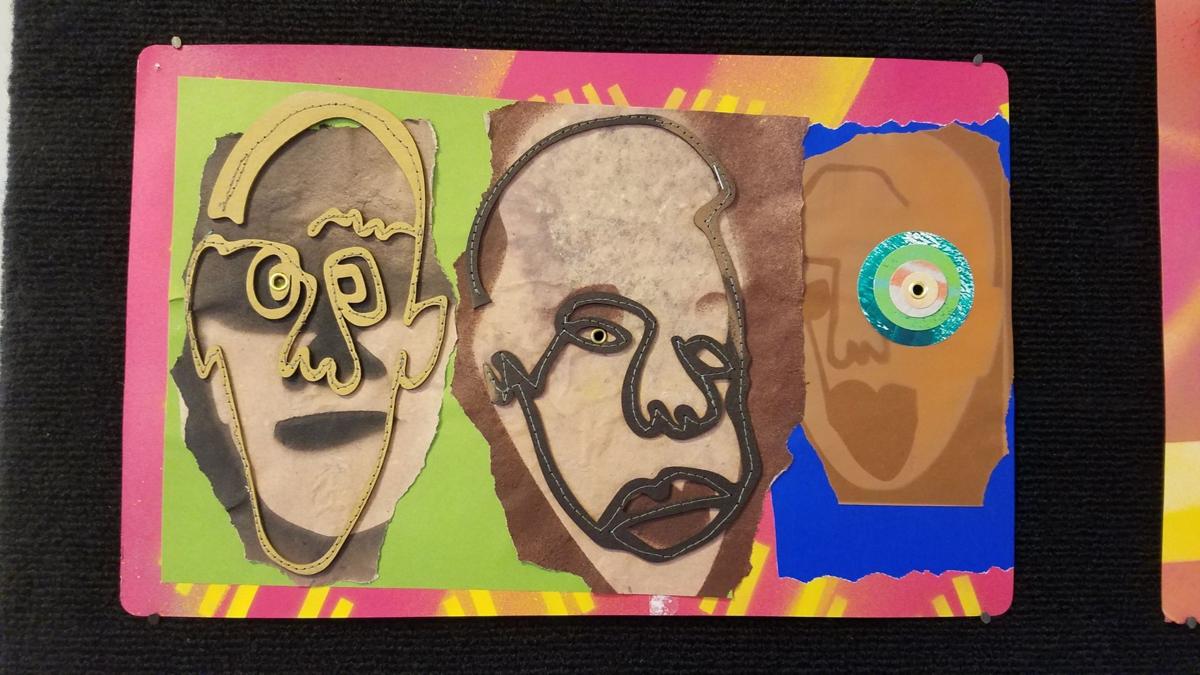 At the start of this summer, all Tony Catteruccia knew was "how to spray paint a wall and tattoo skin."
He'd never envisioned his work in a gallery. Yet this fall, that's where it is.
Catteruccia is a tattoo artist at Mind Floss Tattoo on Madison's near north side and has made street art with Momentum Art Tech. In June, he and Lincoln Rust painted a mural downtown that people began referring to as "the George Floyd and Malcolm wall."
"The impact it left on everyone — I almost forgot that I was the one that did it," Catteruccia said. "So many things have happened since then."
With gallery owner Margaret LeMay, Catteruccia co-curated a new show opening this weekend at Marzen, the showroom for Integrated Art Group at 2345 Atwood Ave.
"From Here On Out," set to run through the end of February, features work by more than 17 Black artists and allies who support the Black Lives Matter movement.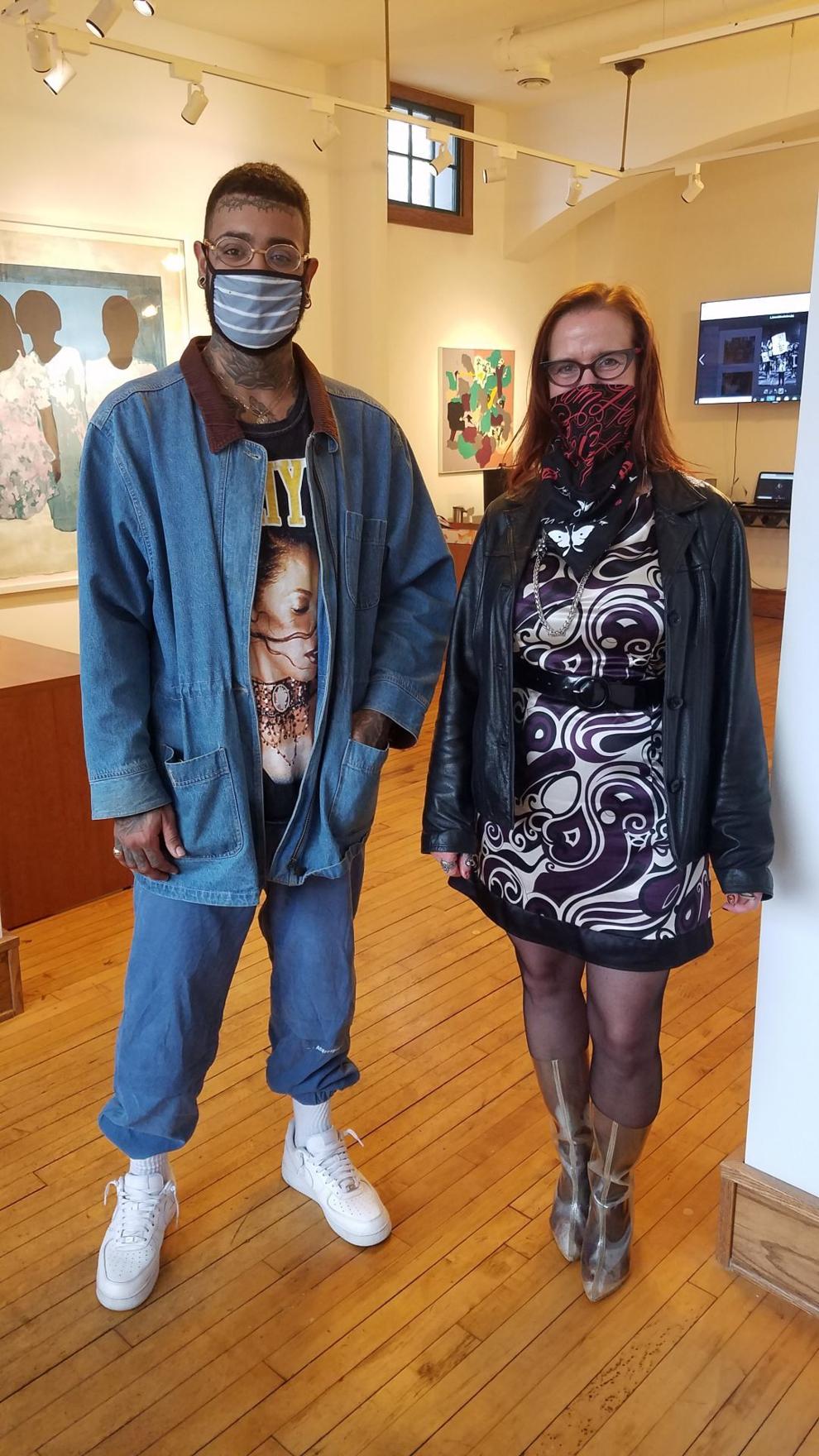 Working inside a gallery like Marzen and acting as a curator "pushes me as a human being, as an artist, as a father," Catteruccia. "It's cool."  
In 2008, LeMay founded Integrated Art, a company that works with offices and hospitals to decorate their spaces with original art. In 2014, she expanded into a gallery/ showroom on Atwood.
After a few years of regular gallery exhibitions, LeMay, discouraged by low sales, decided to host shows only when she felt inspired.
For this show, that inspiration came with a trip downtown after the George Floyd protests in late May.
"I was so moved by everything going on," she said. "It was the murals that inspired me. I saw a mural that said 'Silence is Violence' and I thought, we have to do a show."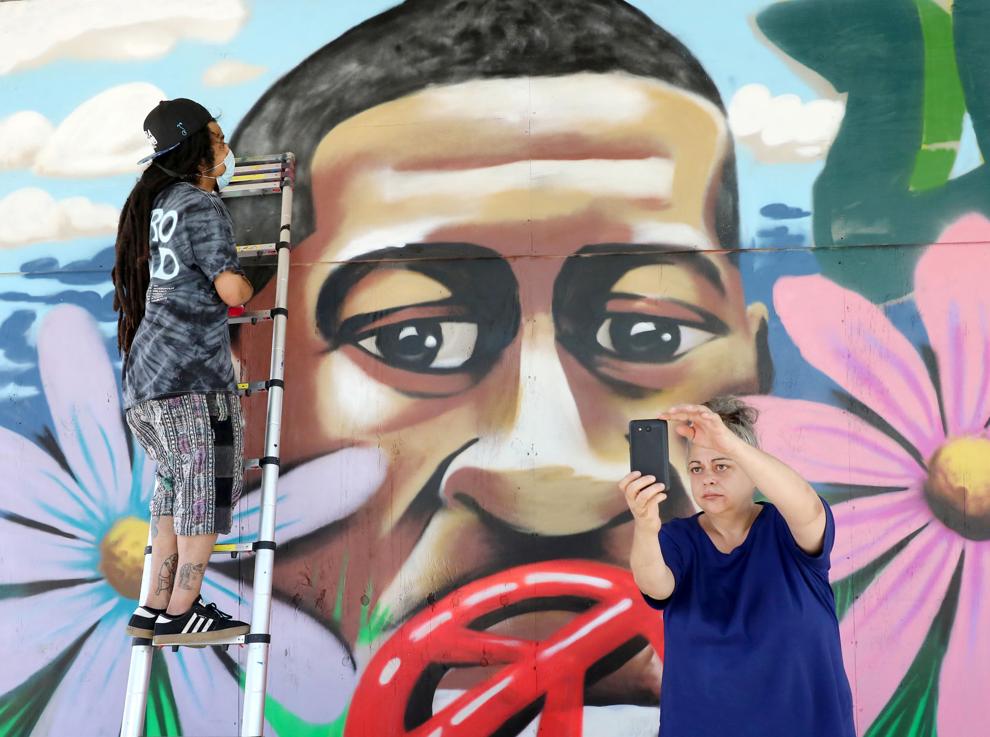 LeMay represented some artists of color, but few of them were Black. She connected with Catteruccia, whom she'd originally wanted to hire to paint her white van. When he expressed interest in the rest of her work, she decided she wanted to be a resource and a mentor.
They put out a call for art, seeking work that was both protest-themed and not. The intention was to "celebrate Black lives and artists of color," LeMay said. The majority, though not all, of the artists in the show are Black, which was also a deliberate choice.
"The thing that made this Black Lives Matter movement and the protests different was allies came out to the streets," she said. "We are one race, the human race. If anybody wants to support the movement, we're all in."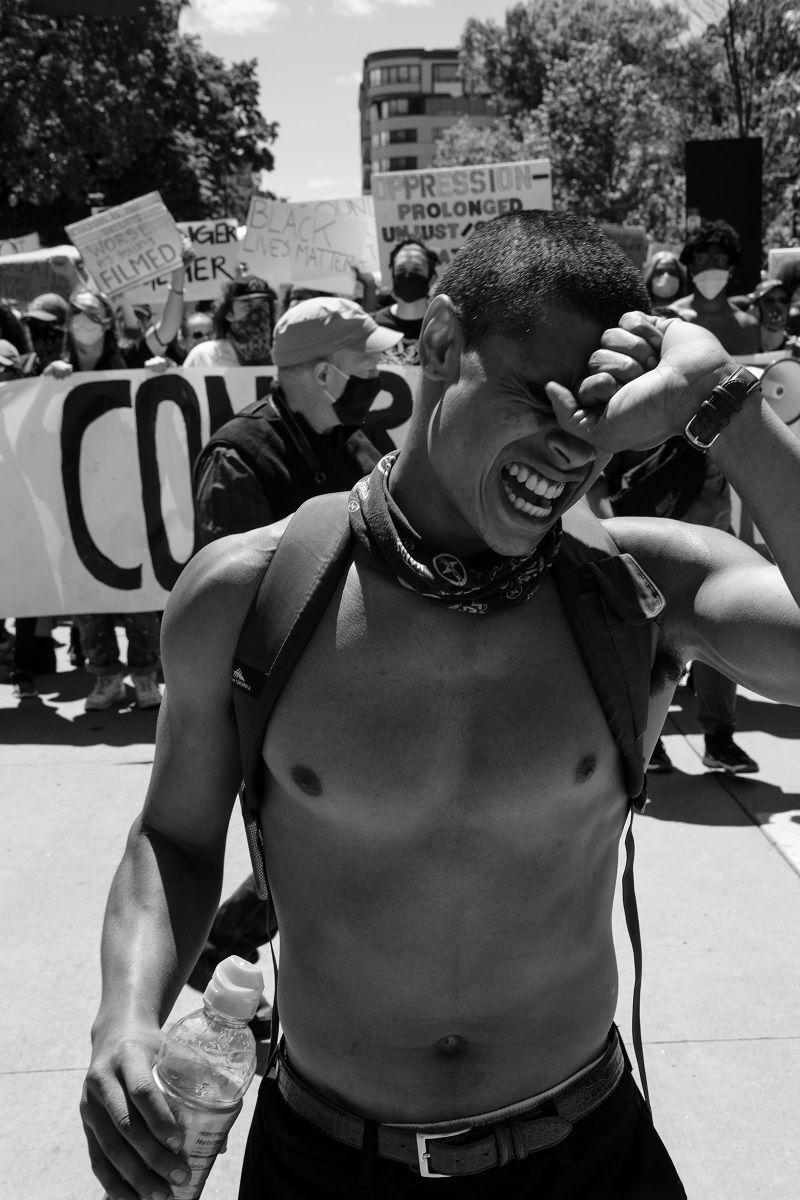 Like Catteruccia, Unachukwu's work was featured downtown — in his case, a black and white photo collage papered over Overture Center's front doors at 201 State St.  
"My favorite thing to do is street photography, capturing daily life," Unachukwu said. "It fits in well to that, because this is now what daily life looks like in Madison."
"This is stuff people will learn about in history books," he said. "It was important to capture that moment, at least for people I knew."
LeMay had an established relationship with Jerry Jordan, a contemporary portrait painter whose work has recently been on display at Overture Center and several library branches. He has made many UMOJA Magazine covers as well.
A show like this, Jordan said, is "an opportunity for (artists) to express how they're feeling at this moment. It's an opportunity for everyone to get their work seen."
Jordan, too, made a piece on the side of Overture called "Pressure," a nude figure of a man holding his head in his hands.
"I would like to see where artists are able to get their work in an array of (venues) outside of there being a crisis or a societal moment," Jordan said. "I would like to see artists of color get their work in galleries and shows more, where it doesn't have to be related to protest."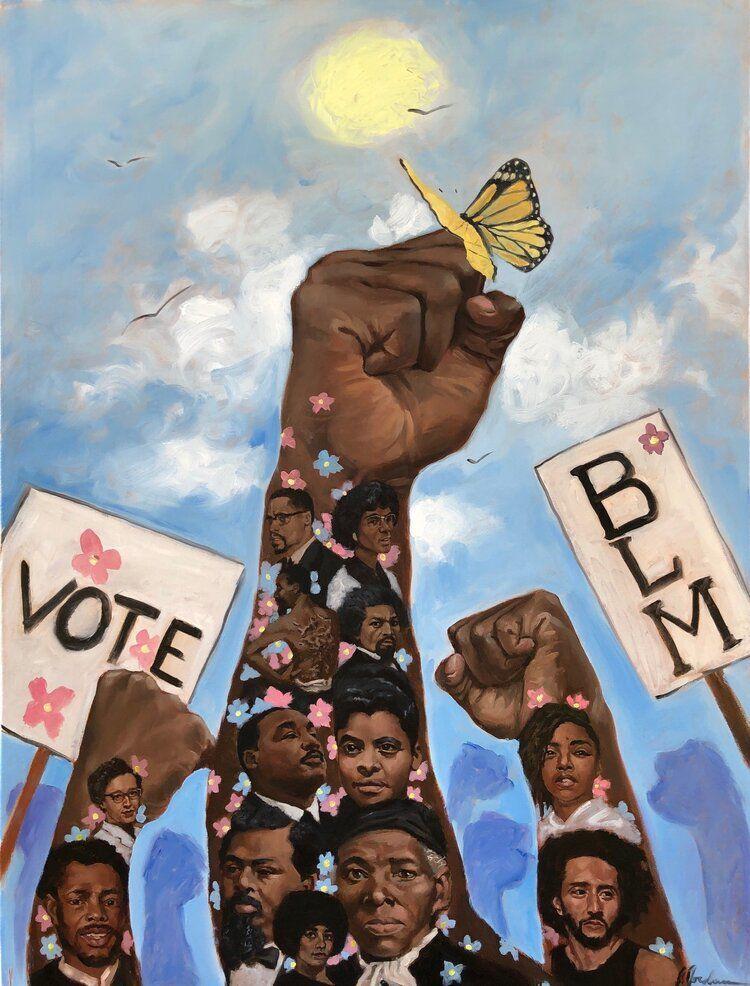 The organizers of "From Here on Out" had hoped to have an outdoor, socially distant gallery opening on Sunday. They'd set up a drum circle and performance by Café CODA's Hanah Jon Taylor and live painting with Catteruccia himself.
The weather has not cooperated. Instead, on Sunday afternoon, Marzen plans to host back-to-back openings with 10 people inside at a time and artists in the show participating over Zoom. They're also hosting "Art Toast" events, in which they interview artists about their recent work (the next one of these is Nov. 19).
LeMay will add a way to purchase the works in the show to her Integrated Art website. And they may add artists as the show goes on.
"The ongoing effort I want to put in is mentorship," she said. "It was Tony who said, 'I want to learn about what you do. I want to learn about the art scene.' It was his drive and enthusiasm that I saw."
For Catteruccia, the show is the first step toward something new professionally, connected both to his artwork and to the Black Lives Matter movement.
"We were saying, what's a way we can — instead of reacting — how can we educate, how can we make them understand," he said. "A lot of time when people hear these words or see things going on, they make it a political standpoint ... we remove that. This is important to everyone, not just this color or that color.
"This show is a haven. If I support BLM, and that person supports BLM, we're saying the same thing."
Share your opinion on this topic by sending a letter to the editor to tctvoice@madison.com. Include your full name, hometown and phone number. Your name and town will be published. The phone number is for verification purposes only. Please keep your letter to 250 words or less.