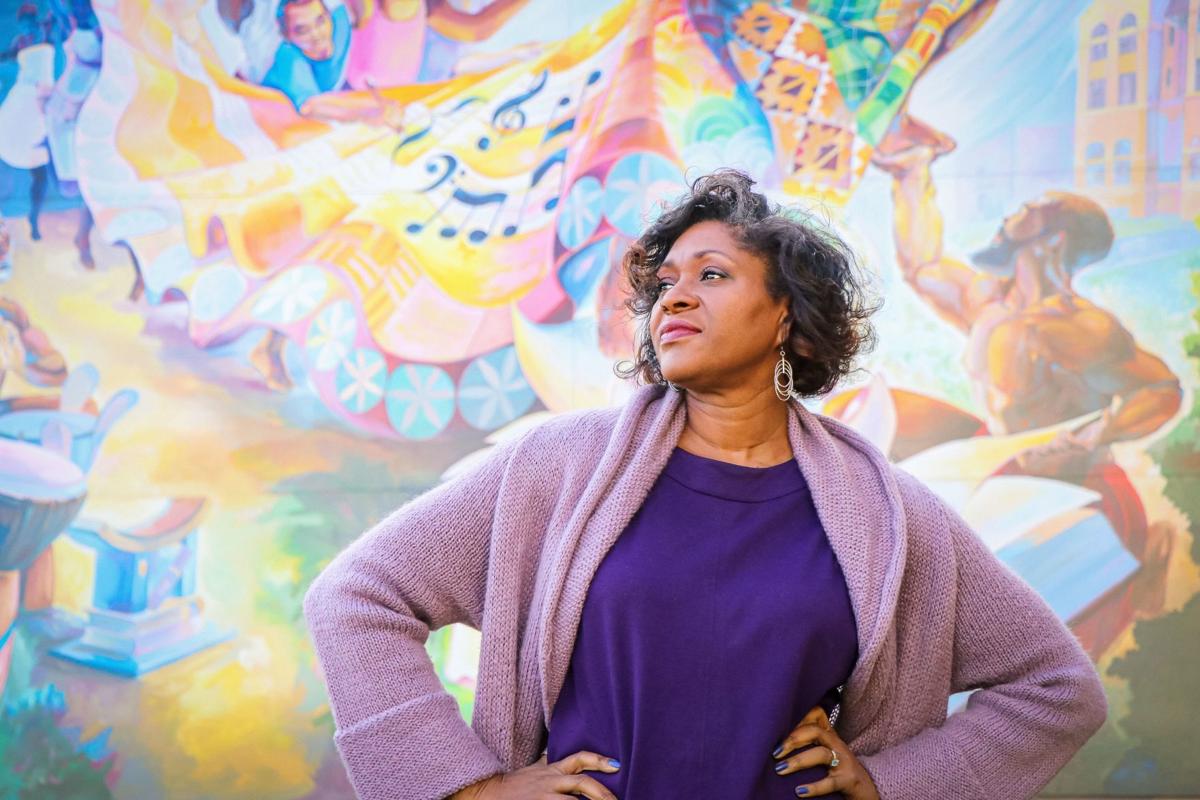 Milwaukee-based poet Dasha Kelly Hamilton has a warm spot in her heart for fellow creative people. She hears the societal doubt behind the old "What are you going to do with that?" question every arts major hears a hundred times, the gigs that offer "exposure" instead of rent money. The pandemic only amplified these things.
"This is a moment where you start to second guess your life choices," said Kelly Hamilton, who describes herself as a "creative change agent." "You start to weigh all of that practical advice that, when you're talking about dollars and cents, would guide anyone away from a creative profession — with all the fear of starving artistry, and 'who's reading poetry anyway?'"
When she considered which piece to submit for a new Wisconsin poetry anthology, Kelly Hamilton, the state's new poet laureate, returned to a piece that resonated. It's called, simply, "Creatives."
"Harness our wattage of will," the poem says. "We vibrate with imagination/ With abandon, reverence and arduous hope."
"We have these clear paths, callings and convictions," Kelly Hamilton said. "The poem is reminding the creative that, even though these are moments of uncertainty, our very breath is needed right now."
Kelly Hamilton's poem is among 89 entries from 74 poets, compiled and published in a new book by the Wisconsin Fellowship of Poets (WFOP) and Bent Paddle Press. Bruce Dethlefsen, Kathleen Serley and Angela Voras-Hills edited the collection.
"Sheltering with Poems: Community and Connection during COVID" is available now at WFOP.org for $15 per print copy.
The origins of "Sheltering with Poems" were much the same as the Zoom play readings, driveway concerts and explosions of mural art last summer. With two annual conferences canceled, Wisconsin Fellowship of Poets needed something to connect membership. The obvious answer to "What can we do?" was: write poems.
"We're responding to quarantine and COVID and not being able to gather through our art, through poetry," said Christina Kubasta, managing editor of the collection.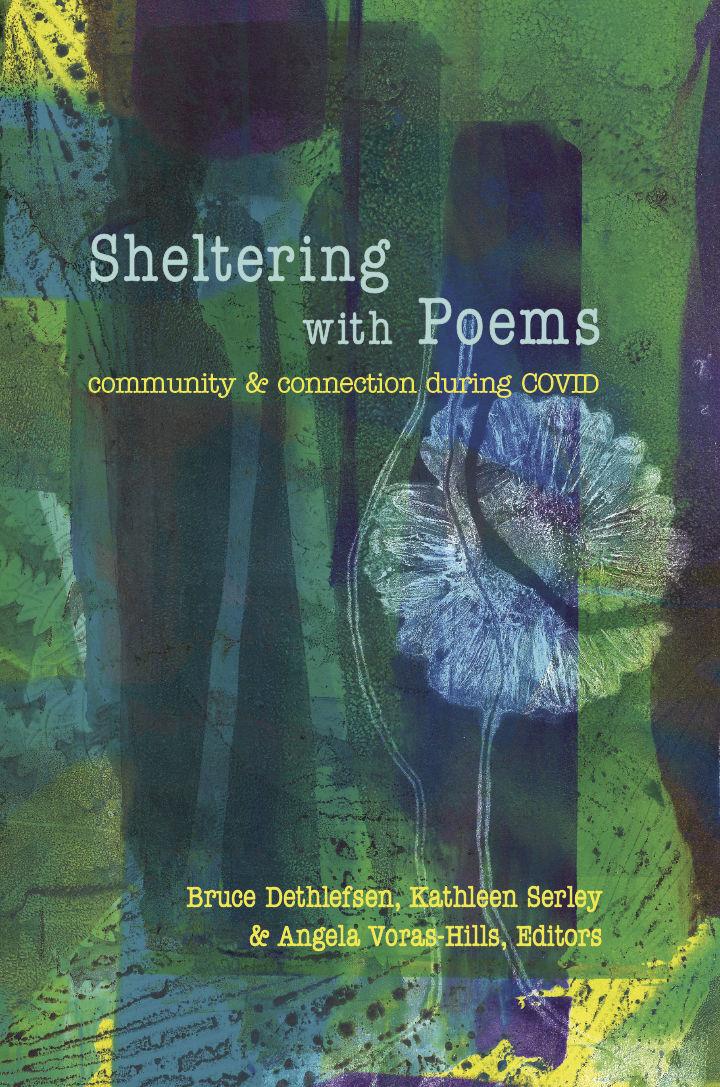 The editors put out a call to Wisconsin poets, accepting submissions from some and soliciting work from others. They took up to three poems from each poet, gathering pieces through early fall.
The resulting collection has an intimate tone, full of personal reflection and daily observation. Many poems reference the day or the month, like diary entries. There are poems entitled "Day Fourteen Covid-19" (Mark Kraushaar), "Day Thirty-Nine" (Meg Muthupandiyan), "Madison, WI, June 25, 2020" (Robin Chapman) and "July 4, 2020" (CJ Muchhala).
Some poems in the anthology are ominous, steeped in the unknowns of early pandemic life. The word "mask" and its variations appears 43 times. There are lines about "stress tightening its grip and our world closing in" ("Closing In," Diana Randolph). In "Viral Views," Calisa Davis lifts up the labor of convenience store employees, liquor store clerks and grocery store "saviors."
"Daycares for nurses but only memes for food workers as we are considered essential but essentially non-essential," she writes.
Another theme Kubasta noticed was the mundane stuff of life, typical things made foreign by a global pandemic. The poets write about face coverings in the grocery store, Zoom school, cutting their own hair or letting it "tower up like a wave bending" (Tad Phippen Wente, "Quarantine Hair"). They take new notice of the weather, lightning bugs and geese.
Alison Townsend penned "Ode to the Soap in My Hands," describing the act of washing a "gesture automatic as breath." Annette Langlois Grunseth makes a series of gentle jokes in "Vocabulary Gone Viral": "Flatten the Curve/ is not a new workout program ... Zoom/ has nothing to do with speed or travel."
"Panic wiped/ out all the toilet paper/ in the country," writes Ae Hee Lee, in one of three poems called "This Month." "My husband and I have/ three rolls left. ... We finally find two/ single-ply rolls/ at a Walgreens and are humbled/ by the joy."
Many poems have a generosity to them, like Lisa Vihos' "Show Yourself Mercy." It reads like a prayer: "In the time of utter confusion/ of furlough, eviction, and false remedies,/ of school or no-school, and who decides?/ When the first person in your friend circle/ tests positive and you wonder, when will I get sick?/ Show yourself mercy."
Early in 2020's COVID-19 closures, there was a ripple of possibility among those whose creative practice was already solitary. Kubasta, a writer and teacher, recalled a "great burst of energy" and the "hopefulness, at the beginning, that being freed from a particular time frame would mean different things."
Fairly quickly, that was revealed to be "a pretty privileged response," she said. "That may have been true for some people, but not for others. ... There was a recognition that if someone has time for extra creative work, that means somebody else is doing the work to allow them time for that."
Wendy Vardaman created the cover and interior art for "Sheltering in Poems," sales of which will mostly cover the costs of printing. WFOP canceled its conference this spring, so for now, the anthology is the place to find Wisconsin poets together.
"Art and poetry gives you a safe buffer between the swirl of clear emotions and the fog of unclear emotions," said Kelly Hamilton. "It gives you a safe space to sort them out, to find humor, to find the words. Sometimes to name a thing makes it less frustrating, less terrifying even.
"To have a collection of poets processing our actual lived lives in these odd days gives us all something to point our attention to. Every piece is going to be an artistic window to gaze out of in the middle of all this. None of us are in this alone, even though all our experiences are unique."
Share your opinion on this topic by sending a letter to the editor to tctvoice@madison.com. Include your full name, hometown and phone number. Your name and town will be published. The phone number is for verification purposes only. Please keep your letter to 250 words or less.