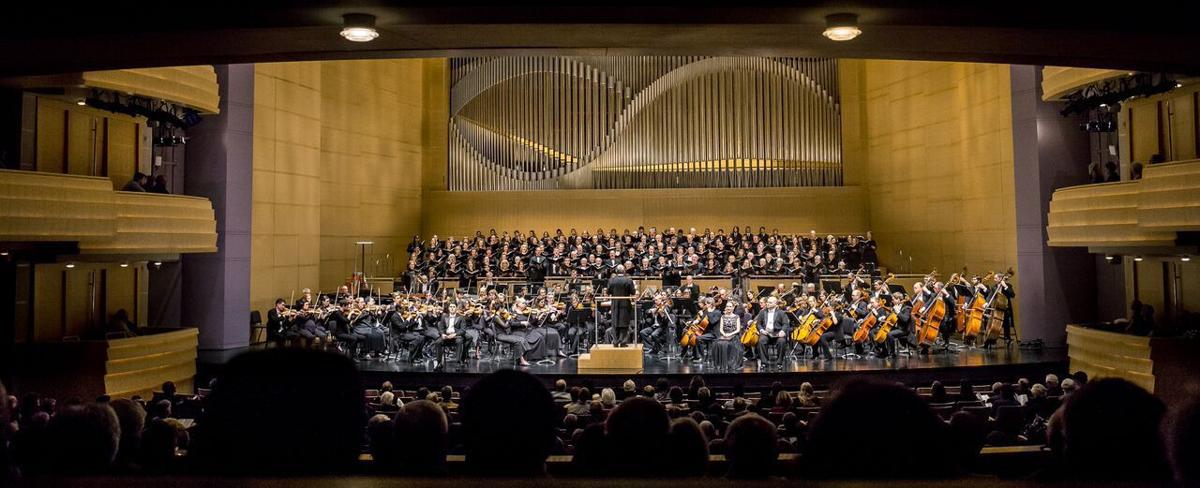 A symphonic suite is no cathartic Chekhovian drama, but Jim DeVita still got to channel that dramatic Russian sensibility Saturday night with the Madison Symphony Orchestra.
DeVita, best known locally for his work onstage at American Players Theatre in Spring Green, read the role of Nikolai Rimsky-Korsakov for the Madison Symphony's special January program. Rimsky-Korsakov was among a "Mighty Handful" of nationalist Russian composers in the late 19th century, and DeVita imagined him curious, intelligent and hard-working, not a bad guy to spend an hour with.
This month's program focused on Rimsky-Korsakov's romantic 1888 work, "Scheherazade," inspired by "Tales of One Thousand and One Nights." The romantic "Scheherazade" suite is a perennial favorite — the symphony has performed it four times, most recently in 2013. A second performance is set for 2:30 p.m. on Sunday.
At this add-on concert for January (not part of a regular subscription), the MSO has framed the work with an educational program called Beyond the Score rented from the Chicago Symphony.
As developed by Gerard McBurney, the "Scheherazade" script and video offer context for the piece, namely Rimsky-Korsakov's world travels in the navy, his musical influences (Glinka's whole tone scale) and the "Arabian Nights" stories themselves.
MSO artistic director John DeMain would like to make Beyond the Score a regular thing. He said at the season announcement last spring that he's "very interested in adult outreach" because programs like this make the audience experience "more meaningful."
Rimsky-Korsakov himself didn't leave meaning to chance with "Scheherazade." The composer, DeVita explained in character, wanted "to direct but slightly the hearer's fancy on the path which my own fancy had traveled."
His titles literally told another story. He named "Scheherazade's" opening movement "The Sea and Sinbad's Ship" and filled the score with swirling waves created by strings and rolling timpani.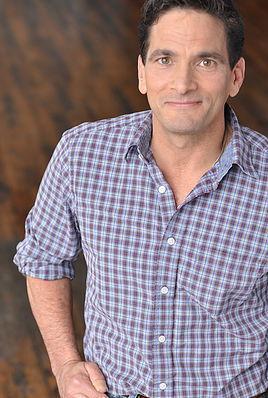 The finale, lively and punctuated by "oriental" percussion, was even more specific: "Festival at Baghdad; the Sea; the Ship Goes to Pieces on a Rock Surmounted by a Bronze Warrior." (The composer allegedly regretted these titles later.)
While Jim DeVita read excerpts from Rimsky-Korsakov's journals, APT artistic director Brenda DeVita narrated and introduced excerpts of music by the composer's "Mighty" contemporaries, like Alexander Borodin, Mily Balakirev and Modest Mussorgsky.
Both DeVitas gave focused, clear performances, telling snippets of stories and skimming lightly over Rimsky-Korsakov's life. But the script was often dry, robbing the "Arabian Nights" source material of its seductive sparkle.
A video screen was hit-or-miss too. Shadow puppets can be cool and artistic in a minimal way, but often these just looked low budget. A montage of what appeared to be both archival and contemporary images of a Middle Eastern city didn't match the narration.
This script was unfortunately a bit more awkward in its construction. But thankfully, the second half of the symphony program offered a full-length performance of "Scheherazade" that was purely pleasurable.
Naha Greenholtz, the MSO's concertmaster, played Scheherazade's lush, romantic lines on the violin, shimmering and sad. Karen Beth Atz, on harp, gave each chord an ethereal quality. The entire percussion section pushed the energy of the suite through its tempestuous finale at sea.
Rimsky-Korsakov looked to personal visions of "the Orient," but Chekhov's women just wanted to get to Moscow. Sometimes there's plenty of drama closer to home.
Stay up-to-date on what's happening
Receive the latest in local entertainment news in your inbox weekly!