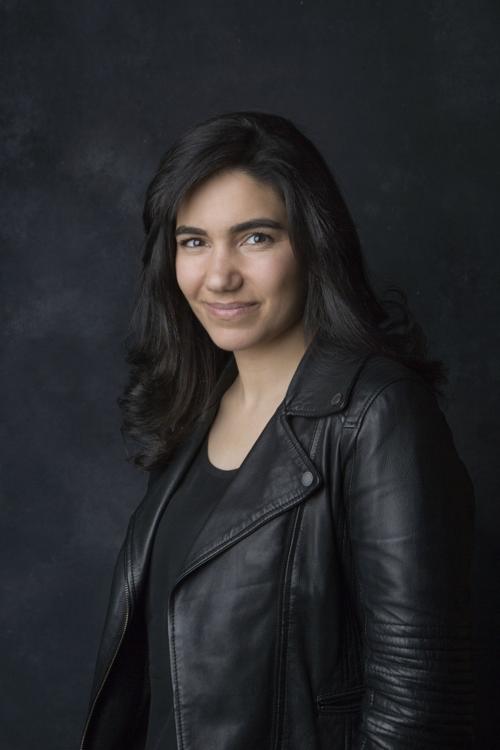 "The Niceties" became a period piece with a year of its writing.
After the play's premiere at Huntington Theatre in Boston, the only thing playwright Eleanor Burgess changed was to punch up the references to the spring of 2016. That was important to keep "The Niceties" feeling like a realistic conflict between two ostensibly like-minded people. 
"We've all been in so many conversations now where we realize it's hopeless," Burgess said. "We're both getting more agitated and neither of us is persuading each other of anything.
"People don't want to have that conversation anymore. I kept it in 2016, because they're still willing to have that conversation."
Opening this weekend in a virtual production, Forward Theater Company presents "The Niceties," a two-hander about a young Black student named Zoe and her 60-something, white college professor, Janine.
The play stars Samantha Newcomb, a member of American Players Theatre's 2019 apprentice company, opposite APT core company member Sarah Day as Janine. Viewers can purchase streaming passes Friday, Jan. 22 through Feb. 7.  
The play takes place in Janine's mahogany and book-filled office, represented here by the Madison Club (via green screen). Zoe has written a paper about the impact of slavery on the American Revolution that challenges Janine's research.
The women respect each other. They feel, at least at first, like they're on the same side. But they can't agree on fundamental truths.
"They have these ideas about the country and how the world works, and they're hoping they can communicate those things," Burgess said. "I think today people would back out of that conversation a lot faster."

'Let them both be people'
Burgess is from Brookline, Massachusetts and studied at Yale College and New York University. She taught high school history before making writing her career. Recently, she's written for "Perry Mason" on HBO and is working on commissions for Milwaukee Repertory Theater/ Writers Theatre and Manhattan Theatre Club.
"I became obsessed with how dysfunctional these conversations were," Burgess said, and "how dysfunctional conversations between well-meaning people could be."
Rather than writing about that specific incident, Burgess was interested in "having the cause of the disagreement be much more fundamental. What is America? Where are we living? How do we know what we know?"
In "The Niceties," professor and student hang on for two full acts. Both hope that if they make their point in the right way with the right example, they will convince the other. They keep trying.
In her introduction to the script, Burgess writes, "Both of these women can be noble. Both of them can be charming. Both of them can be petulant, snotty, arrogant, overwhelmed, and immature. Let them both be people."
"I love both these characters," Burgess said. "They're strong, really smart women who are trying very hard to argue for what they genuinely believe is correct and important. They see a lot of that in each other."
When Milwaukee Repertory Theater produced "The Niceties" in fall 2019, the play touched a nerve. At a weekend matinee, some audience members felt insulted. Others were disheartened, angry or sad.
Asked if she considered her play hopeful, Burgess said no.
"I'm a neurotic fatalist at heart," she said. One director who'd worked on many productions of the play told Burgess there's a real Act III, "which is the audience does after they see it. I'm hopeful about that," she said.
"But I don't think it's hopeful. I think it's a warning. ... If we don't know how to talk to each other and agree about what's true, about our society, about each other, it can't go well for anyone. No one wins in that scenario."
For this virtual production, Forward Theater is hosting six talkbacks via Zoom, starting Friday at 8:30 p.m. Burgess isn't sure if the virtual format will allow people to take the play less personally, but she hopes theatergoers watch with, or at the same time as, friends and family.
It's easier to have hard conversations with people you have relationships with, she said. Theater is not a solitary art form. Those conversations are the point.
"I spent five months living with my parents this year. People are now in more intergenerational settings than they've ever been," Burgess said. "I hope that's an avenue for conversation. A lot of us are Janine and Zoe in a house together."
Share your opinion on this topic by sending a letter to the editor to tctvoice@madison.com. Include your full name, hometown and phone number. Your name and town will be published. The phone number is for verification purposes only. Please keep your letter to 250 words or less.