At this year's Opera in the Park, hundreds of Madisonians heard the first strains of soprano aria well before the show officially began.
Storms Friday night forced Madison Opera staff to move the pre-show sound check to just before Saturday evening's performance, when dozens of picnickers had already assembled on the hill at Garner Park in west Madison.
As the singers warmed up under guest conductor Joseph Mechavich's baton, no one seemed to mind the impromptu pre-show.
If anything, it gave a little boost of energy to Madison's biggest annual opera crowd. Folks fanned themselves, pressed cold water bottles onto their necks and waited for the sun to drop behind the trees.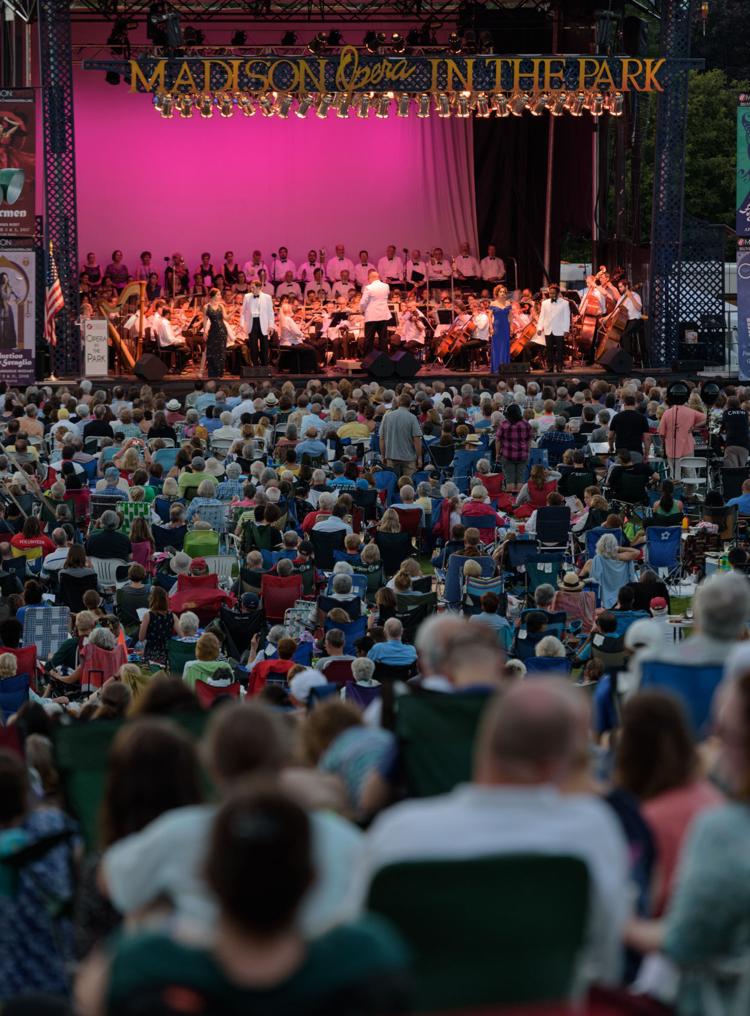 The Madison Symphony Orchestra tuned up. Young volunteers sold glow sticks for a dollar a piece.
We were ready.
Free to attend and a reliable draw for a wide range of ages, Opera in the Park is now in its 16th year. It's a reliable yet always changing mix of operatic favorites, a few musical theater numbers, one or two selections from operettas and previews of the coming season.
In 2017-18, the most familiar title will be "Carmen," the endlessly reinterpreted opera that got Madison Opera's general director Kathryn Smith hooked on the genre as a young teenager.
Opera in the Park chose two of the more familiar tunes — Carmen's sexy "Habañera," with which mezzo-soprano Adriana Zabala had devilish good fun, and Escamillo's bombastic "Toreador" performed by baritone Will Liverman with a flirtations assist from Zabala and soprano Cecilia Violetta López.  
Smith and artistic director John DeMain (currently at the Glimmerglass Festival conducting "Porgy and Bess") assembled a uniformly talented quartet of guest artists this year.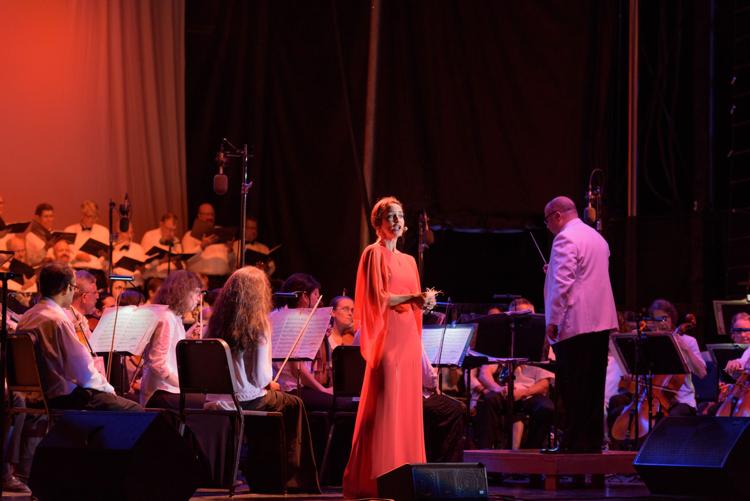 López, the soprano, had a strong yet wistful tone on Micaela's aria from "Carmen," "Jes dis que rien ne m'épouvante" ("I say that nothing frightens me"). Her duet with Zabala, a film score favorite from the opera "Lakmé," was simply gorgeous, and she charmed with a show-offy number called "Me Llaman la Primorosa" from a lesser-known Spanish zarzuela called "El Barbero de Sevilla."
Just as lush and romantic as the "Lakmé" duet was tenor David Walton's performance of "Ich Baue Ganz" from Mozart's "The Abduction from the Seraglio," Madison Opera's second show of the season, set for February in the Capitol Theater.
Walton's vocals had an appealing warmth and richness. His rendition of "Maria" from Bernstein's "West Side Story" lifted up to the hill where we sat, ringing in the air.
The most exciting thing next season should be Daniel Catán's "Florencia en al Amazonas," Madison Opera's first Spanish language opera, set for late April.
With a story inspired by the magical realism of Gabriel Garcia Márquez, the music of "Florencia" has a wonderfully atmospheric quality. Madison Opera teased it on Saturday with the opening scene and a striking aria from baritone Liverman, playing a narrator and the ship's mate, Riolobo.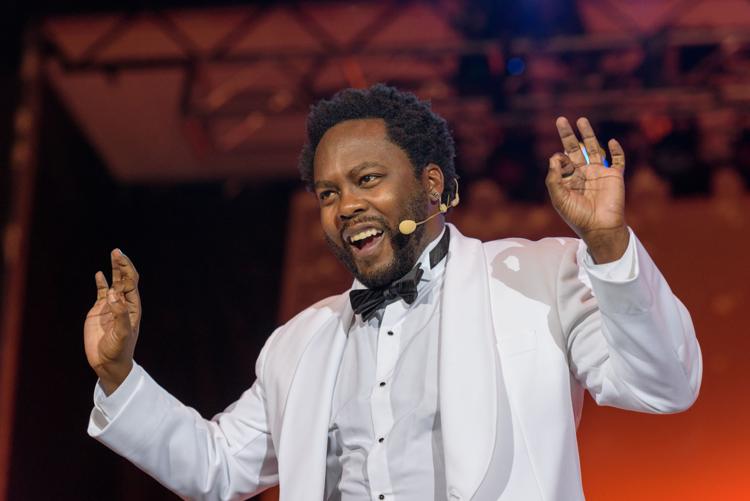 Liverman, a crowd favorite, also got a chance in the second part of the show to reprise his 2015 star turn in "The Barber of Seville." Quick and confident, he charmed the park with an aria many of us first heard as the "Figaro" song from an old Bugs Bunny cartoon.
A few pieces fell a little flat. A Verdi chorus from "Nabucco" was probably more fun for the Madison Opera Chorus to sing than it was for us to listen to. Zabala shimmied her way through Kurt Weill's "The Saga of Jenny," but the choral parts were unintelligible.
Lopez and Walton, singing the "One Hand, One Heart" duet from "West Side Story," were perfectly matched in their romanticism, though Mechavich's tempo felt quite slow. "Agony," the princes' comic number from "Into the Woods," was a weak choice for the two men, who sounded stiff and awkward on it.
Smith, the opera's general director since 2011, served as a confident, clear emcee alongside Brandon Taylor, a local television personality who struggled with rigid delivery and confusion about opera in general. (To be fair to him, the musicians sang in German, Spanish, Italian and French on the first half alone.)
Anecdotally, this year seemed to attract fewer people, with less density among the blankets and camping chairs on the Garner Park hill.
But by the time Mechavich and his Madison Symphony Orchestra players had ushered us through to a rousing chorus number from "The Pirates of Penzance," we were ready for him, glowsticks in hand.
Heat lightning flashed over the trees as sticks of green and pink and blue spun and swirled in time to the music. Another night of opera under the stars drew to a close.
To crib from "Pirates," it was a glorious thing.