Nancy Rich loves boats, although she actually isn't all that fond of going out on the water in one.
But the University of Wisconsin-Madison graduate and retired school administrator loves the look of boats. Specifically, she's enamored of the little wooden boats that lobstermen in Maine and Massachusetts once used to ride out to the larger lobster boats moored offshore.
Those wooden boats are largely gone now, replaced by more durable, generic inflatable dinghies. But Rich loved the wooden vessels so much that she built her photography career around them.
"They have so much charm, and they're disappearing," she said. "I want the memory of these little wooden boats to be in people's minds."
Rich, who now lives outside Boston, has a show of her photography called "Afloat" on display at the UW-Memorial Union, 800 Langdon St., in the second-floor Class of 1925 Gallery through July 28.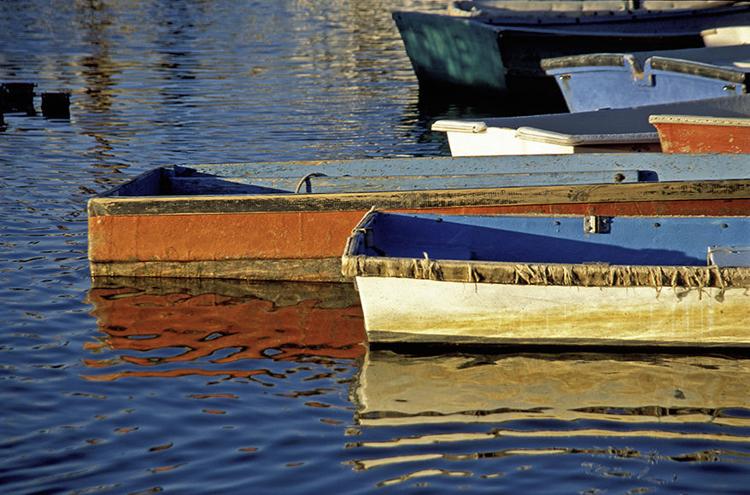 The viewer might assume that photographs of old wooden boats, weathered by salt water and sun over the years, would be gray and washed-out. But Rich's photographs burst with color and life. Rust provides a bright ochre stippling to one boat, while the bright orange trim on another is reflected in the deep blue of the water. The gallery even includes a Madison-centered bonus, a photo of a pile of orange Madison Hoofer boats that Rich took when she was a graduate student at the UW.
Although Rich has taken photos all of her life, she didn't really get serious about photography until 2000, when she spent the summer studying photography at Maine Media in the harbor village of Rockport. In addition to learning more about taking photos, she discovered her muse while walking along the shore and seeing all the wooden boats.
"They were ubiquitous then," she said. "They're not now."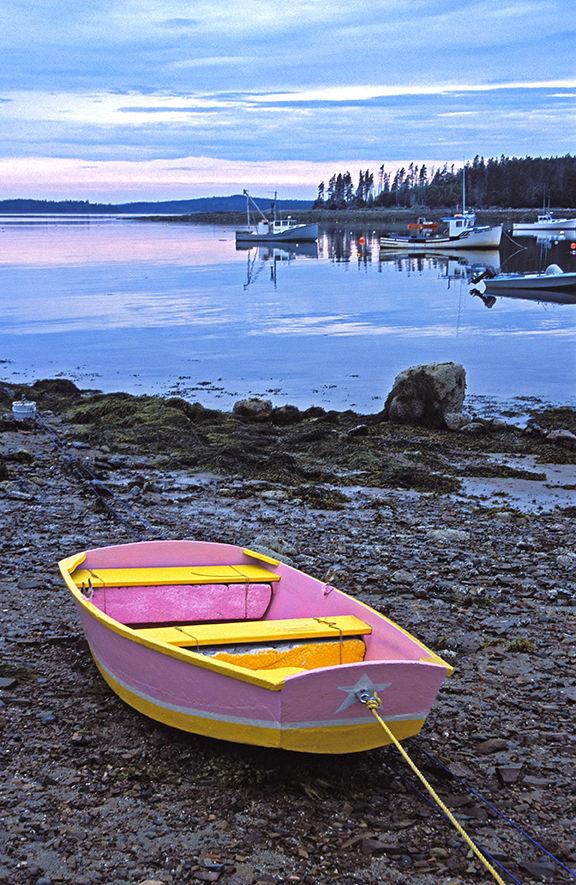 She self-published one book of photos about the boats, entitled "Noble Dinghy," and had another, "Afloat on the Tide," published. In that book, the publisher paired her photos with a short story from writer Peter H. Spectre. Rich said that viewers often tell her how relaxed and calm her photos make them feel.
Rich, who retired from her career as a school administrator last year, said it had always been on her "bucket list" to have a showing of her work at her alma mater. She applied to the Union, which awarded the gallery space for the month of July.
The show blends together Rich's boat photography with some of her other work, including her recent series of photos of sea life and of liquid and glass, which are so close up as to be almost abstract.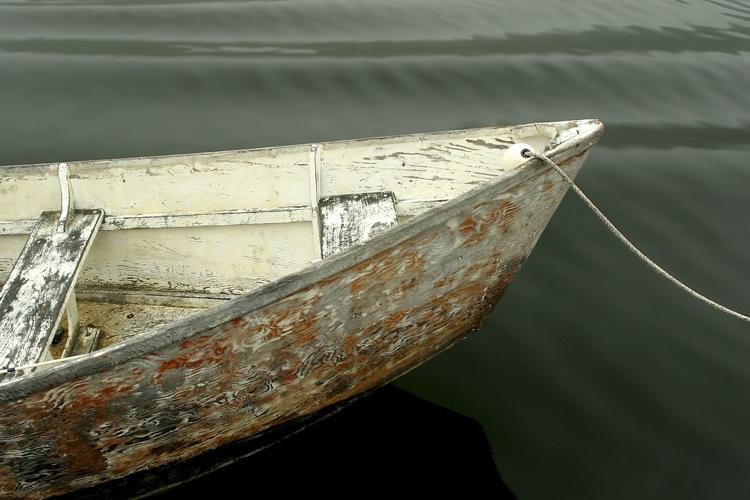 But for Rich, who comes back to Madison every summer to spend time on the Memorial Union Terrace, "one of my favorite places on earth," the boats will always have a special place. She said she's glad that her photographs have ended up documenting a part of maritime life that has largely vanished.
"I'm thrilled that there's still a record of these boats."