Ariel, with her fiery red hair and teenage recklessness, and Rusalka, with her mournful song to the moon, are like sisters born 80 years apart.
The cartoon mermaid and the Czech nymph are confined to water but find their loves on land, in the form of a human prince. Each transforms her body and sacrifices her voice to pursue him.
But for Rusalka, there's no white wedding on a ship and future in a castle. Hers is no Disney happy ending.
"I've tried hard to divorce myself form the 'Little Mermaid' story," said Keturah Stickann, the Knoxville-based director of Madison Opera's "Rusalka," running this weekend in Overture Hall.  
"There are huge connections clearly, it's the same story and the same root. But I find the 'Rusalka' story much more compelling, and darker," Stickann said.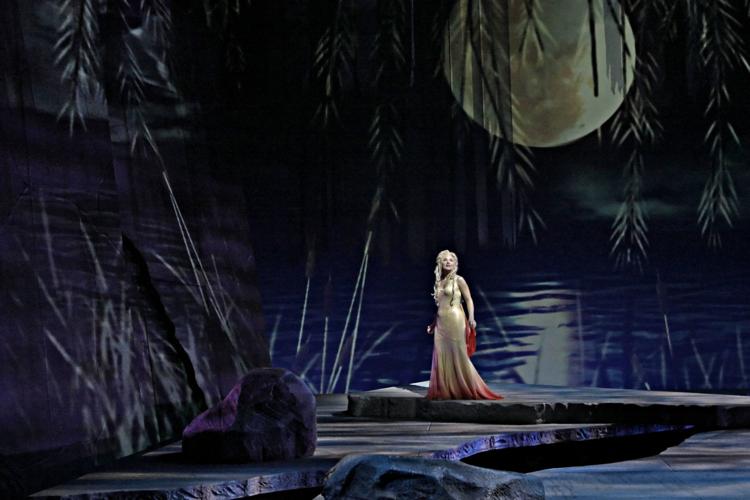 Hans Christian Andersen wrote "The Little Mermaid" in 1836. Scholars trace its roots to both Eastern and Western traditions of selkies, niskies and nymphs, "in which the fairy creature appears on earth and stays with a mortal as his bride only on certain conditions," according to Marina Warner. (Warner's books on fairy tale include "From the Beast to the Blonde: On Fairy Tales and Their Tellers.")
Antonín Dvořák's "Rusalka" had its world premiere in Prague in 1901 and is sung in Czech. A recent staging by Mary Zimmerman at the Metropolitan Opera had a steampunk vibe. Madison Opera has borrowed sumptuous projections designed by Wendall K. Harrington for Minnesota Opera in 2016.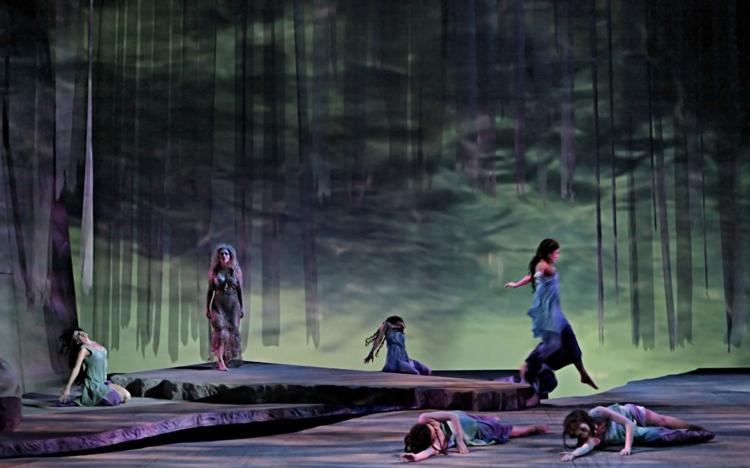 "The Little Mermaid" is a classic story, and has never left the canon. Contemporary retellings on the stage include the musical "Once on this Island," in which a Caribbean peasant girl pursues doomed love with a lighter-skinned, wealthy young man from the city. In 2018, Netflix released a live-action version "Little Mermaid" in which the title character swims in a sideshow at a circus.  
"Rusalka," like "The Little Mermaid," is populated by fairy tale tropes. A witch named Ježibaba grants Rusalka's wish. Rusalka's powerful father is the Water Sprite. The Foreign Princess arrives at the palace for her wedding and is understandably jealous. (Some productions double cast her with Ježibaba; this one does not.)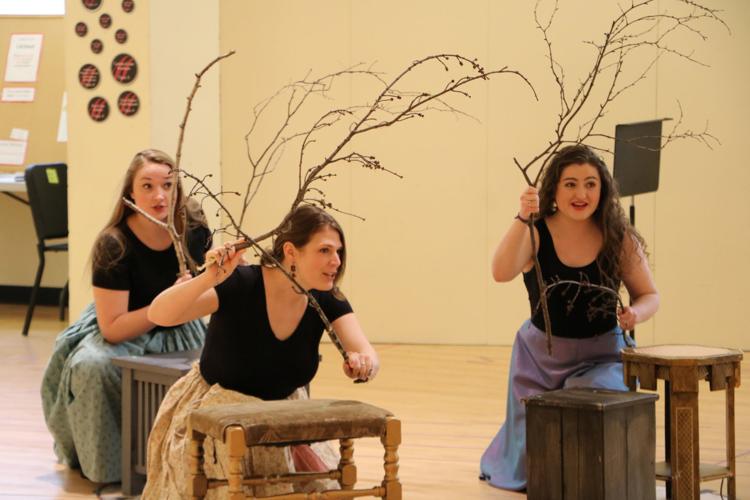 The cast worked to "bring a humanity and multi-sided placement to all these creatures, to give them a soul," Stickann said. "The prince is conflicted. And the foreign princess ... it must be such a blow to walk in the door and find him with another woman she's never met. Out of jealousy and potential humiliation her actions start to make more psychological sense."
Little mermaids the past have been raked across the coals a bit for their willingness to become mundane and mute for a man. In one "Little Mermaid" satire from The Second City, the title character explains, "My best feature is my voice, so I sold it for plastic surgery! ... I'm an ordinary human instead of a beautiful princess mermaid, and I love that."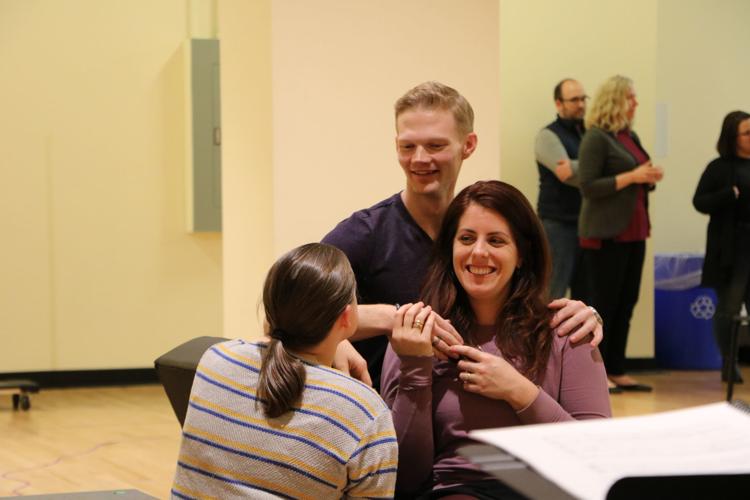 Stickann has encouraged Emily Birsan, who plays Rusalka in Madison Opera's production, to find the strength in the character. Rusalka stands up to the witch twice. Stickann wants to focus on why she makes the choices she makes.
"It's so easy to find her weakness, it's there on the page. You can make her a wafting withering flower," Stickann said. "Or you can make her a fighter, who's fighting to find what's right for her ... someone who's strong-willed and misguided and makes decisions she has to live with."
Some of the stories around rusalki refer to an accidental or violent death of a woman near the water, who have "unclean souls" due to betrayal, suicide or murder.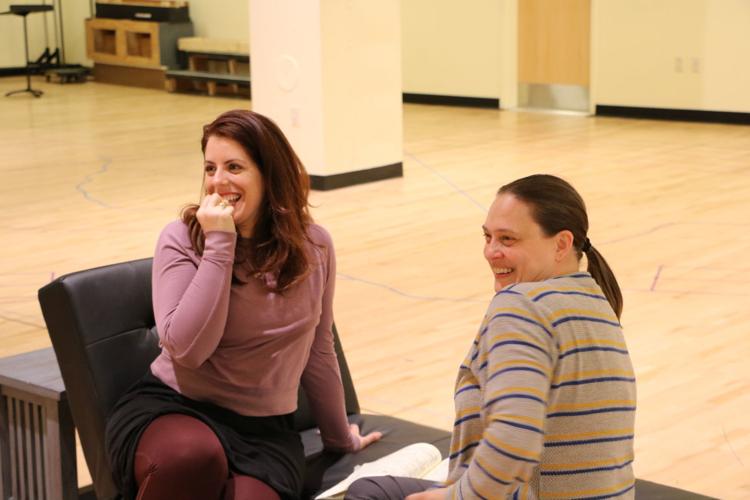 "We've explored how Rusalka and her sisters would have come to be," Stickann said. "It makes sense to me that you would have some of these spirits who would long to be back on shore. Even if they don't remember who they were, they have a longing for that human contact. They live in this in between."
"Rusalka" is at once a love story and a fish out of water story, a fairy tale of identity and desire. In the rehearsal room, Stickann and the cast talk about "this cycle of constantly yearning for something you can't have, the regret and sadness of not ever to be quite where you belong," Stickann said.
"We've tried to find the modern humanity in that, looking into the psychology of Rusalka, of her choices and what she's fighting against on both sides. I'm hoping that gives us a newness to how we present the story, versus just sitting right back into the old tropes of 'The Little Mermaid.'"