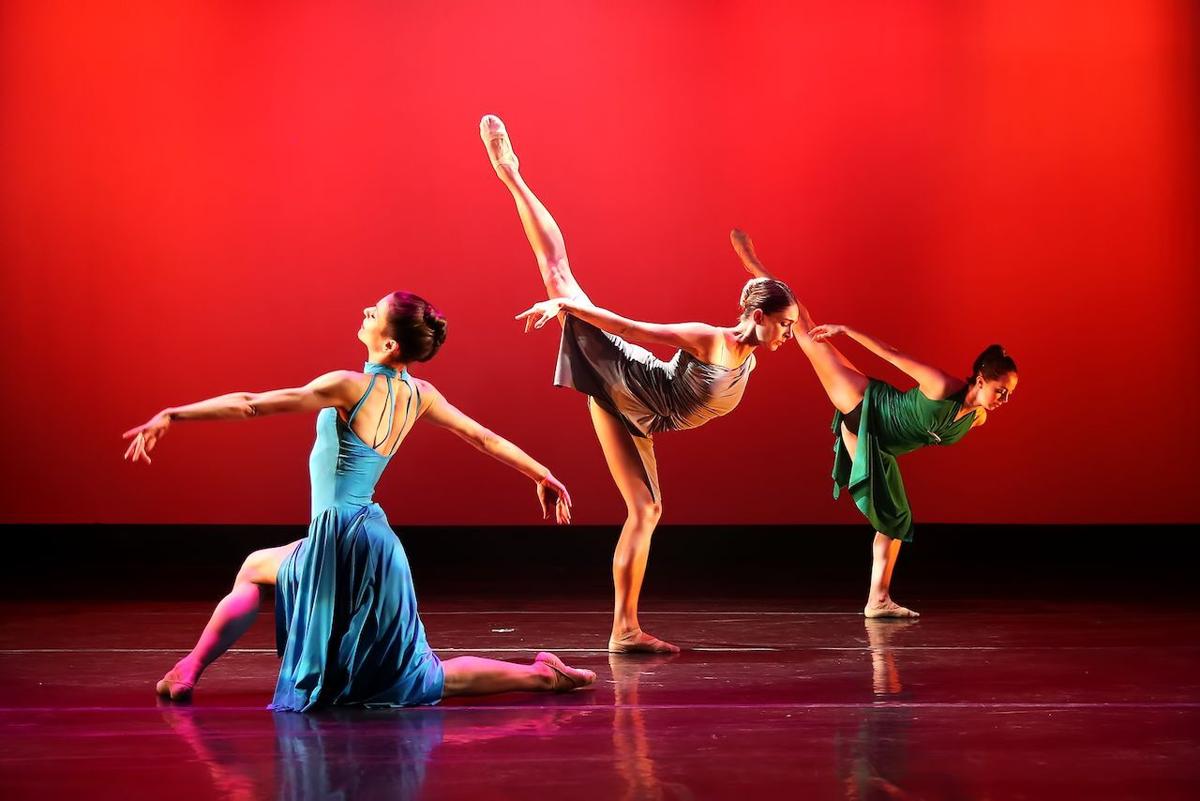 This September, Madison Ballet will pick up the dance right where it left off in March 2020.
The ballet's production of Peter Anastos' "A Midsummer Night's Dream" was in rehearsals when the pandemic closed the doors of Overture Center, where the company primarily performs.
On Wednesday, Madison Ballet announced that "Midsummer" will be its first show back for the 2021-22 season. The production is now set to run two weekends, Sept. 17-26, in Overture's Capitol Theater. Single and group tickets for the season's shows go on sale Wednesday, June 23.
"We're coming out of this pandemic with 'Midsummer,' which is going to be a healing process for our dancers who were really looking forward to doing that ballet," said Artistic Director Sara Stewart Schumann.
"We're so lucky to be coming out of this as strong as we are. We're now able to do it in the Capitol for two weekends with the (Wisconsin) Chamber Orchestra playing live music. That Mendelssohn score is glorious."
The mega-yacht of the ballet world, "The Nutcracker," will get a fresh look and new choreography for when it re-opens Dec. 17. W. Earle Smith, who led the company for 19 years, first set "Nutcracker" in 1999.
He made updates to various elements over the years, but it's a very big ship to turn around. The 2019 production had a cast of 150, including community members, little kids, ballet students at all levels and the professional corps.
"It's massive," Schumann said. "As much as we would like to spend millions of dollars on a new set and new costumes, we're not doing that. We're changing some of the ways we use the set, and we're revamping the costumes.
"More importantly, any choreography needs a refresh after a few years," she added. "We've been doing this choreography for Earle's, which is quite nice, for many years."
Schumann said the 2021 production will clarify certain aspects of the story. Clara, usually played by a middle-grade dancer, will now be played by a member of the ballet company. She'll meet the Sugar Plum Fairy — not become her — and instead of simply flying away on a sled at the end, she'll wake up from her dream with her Nutcracker in her arms.
Schumann is taking inspiration from Ruth Page Civic Ballet's "The Nutcracker," with its lavish Hollywood-style staging of "Snow" and "Dance of the Sugar Plum Fairy." She'll add Victorian era stylistic dance to the opening party scene — "chorus dancers can do period dance, it's not that hard to do" — and incorporate more of the professional dancers.
Ballet masters Rachelle Fochs and Tom Mattingly, as well as company dancer Yu-Jhe Sun, are set to choreograph some of the scenes.
 "Times have changed a lot with our culture and being respectful of other cultures," Schumann said. "This 'Nutcracker' never made fun of any nationality, but we have … the Thai section, the Arabian section, the Spanish section. We're putting a more careful eye onto those sections, so it's respectful and celebrating."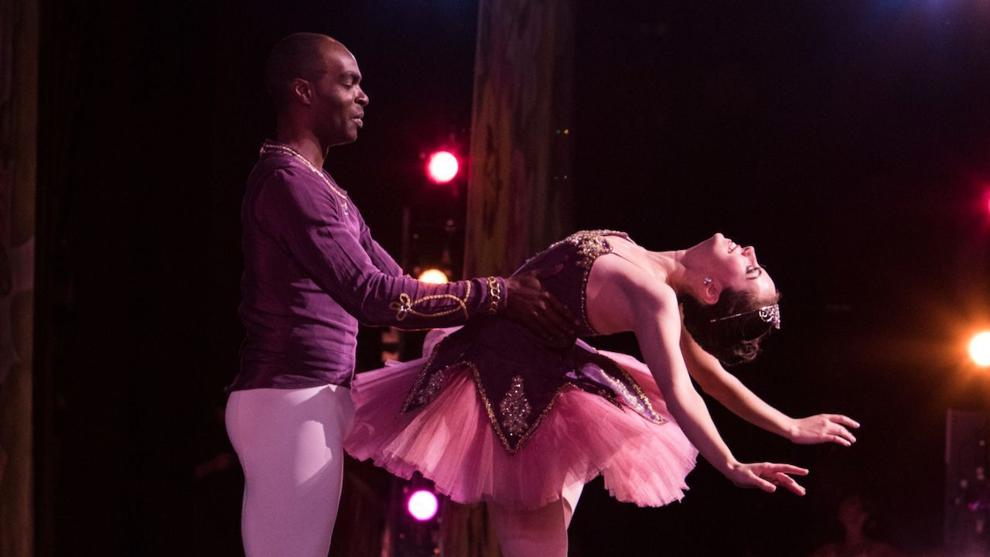 The ballet will bring back some of its virtual programming during the 2021-22 season, namely the film series "Lift Every Voice," new works dealing with a variety of issues, set to be free and streamed online in February 2022. (Schumann hopes this appeals to some snowbirds and other folks who'd rather not venture out in below-zero temps.)
Finally, "Turning Pointe," scheduled in Promenade Hall from March 25 to April 3, 2022, combines elements of classical ballet with contemporary work. Opening that performance will be Gerald Arpino's "Birthday Variations," which Schumann described as "an awesome ballet — five ballerinas in traditional romantic tutus and one gentleman who's going to get quite a workout."
"It's a real showpiece," she said. "It's going to be challenging for our dancers."
Then will be some works from "Lift Every Voice," translated from film to stage, and Schumann's own "Eight by Benny Goodman," a blend of ballroom dance and ballet with "femme fatales" and four guys in black tuxedo-style jackets.
"It's very high class, and it's funny, it's got some comedy in it," Schumann said. "More important to me is that, artistically, these pieces bring something to the dancers whether it's challenging classical movement or challenging contemporary movement. … The most important thing for an artistic director is to provide a home for dancers where they're going to want to re-sign, come back again and again."
Schumann, who is based in Chicago and also works as an attorney, joined the ballet in 2018 and will conclude her time as artistic director by mutual agreement in spring 2022. The Madison Ballet will likely announce new leadership sometime this coming season.
Before that, this summer, catch a snippet of "Midsummer" at the Wisconsin Chamber Orchestra's July 21 Concerts on the Square at Breese Stevens Field.
"To come back and open with 'Midsummer' in September is a bit courageous but I think the public's ready to come back," Schumann said.
"I hope people support us and the arts generally in Madison," she said. "It has been such a hard time, especially for those dancers that are entering the profession or progressing — it's a key season for them to get back up and be at the top of their game."
She hopes the new "Nutcracker," with some familiar elements, will be a strong draw.
"I hope it will bring people back to the theater," she said. "Because gosh, we've really missed live performance."
Share your opinion on this topic by sending a letter to the editor to tctvoice@madison.com. Include your full name, hometown and phone number. Your name and town will be published. The phone number is for verification purposes only. Please keep your letter to 250 words or less.