Let us have a moment of silence for the copy editors.
At most media companies, fact checkers, the folks who would "CQ" every name, date, phone number and address, have gone the way of classified ads.
It's how a play called "The Lifespan of a Fact," produced by Forward Theater Company and available online through Sept. 27, can appear as "The Lifetime of a Face" in the print version of this newspaper.
It'd be more embarrassing if it weren't so perfectly ironic.
Facts — the right ones, the facts that "get in the way," inconsequential details and the ones that could get a magazine sued — are at the center of Forward's strangely staged opener for its 12th season. "The Lifespan of a Fact" is a tug-of-war between two real-life writers at superficially opposite poles. "Superficially" because they both care about the same thing: the words. 
The play opens when editor Emily Penrose (Mary McDonald Kerr, expertly exasperated) assigns an intern, Jim Fingal, to fact check an essay by John D'Agata. To ratchet up the drama she stops the presses, intending to make D'Agata's piece the cover of her high profile news magazine. (In reality, this was "The Believer," though it's not named in the play, and the process took years.)
D'Agata wrote about a teenager's suicide by jumping from the Stratosphere Hotel in Las Vegas. In his pursuit of a "central truth," vivid imagery and appealing cadence, D'Agata fudged dozens of details, from the color of bricks to a girl's cause of death.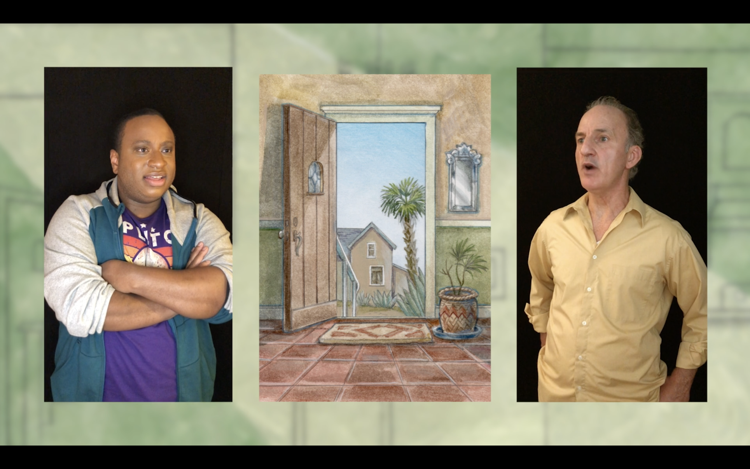 Fingal, played with bright-eyed eagerness by James Carrington, seizes the chance to prove himself. He scans maps and coroner's reports, goes to the Stratosphere to inspect the pavement, and calls up the woman who beat a chicken in a 35-minute game of tic-tac-toe. She was from Las Vegas, not Mississippi. 
"If you say an event occurred, readers need to trust that it occurred," Fingal says. When the internet starts picking the story apart, "they're not going to say 'Wow, John D'Agata altered certain details in the service of poetic truth,' they're going to say, 'Wow, John D'Agata lied.'"
D'Agata resists every change. As the writer, Michael Herold goes full peacock, arrogant and affronted. He had a rough past. He's capturing a legacy. 
"I'm not a journalist," D'Agata insists, as though that absolves him from accuracy. He's an artist! Fingal is an irritant.
Fine, OK. Why not call it fiction? (For some reason this question never comes up.) Of course, D'Agata probably wouldn't agree. The appearance of truth is too important.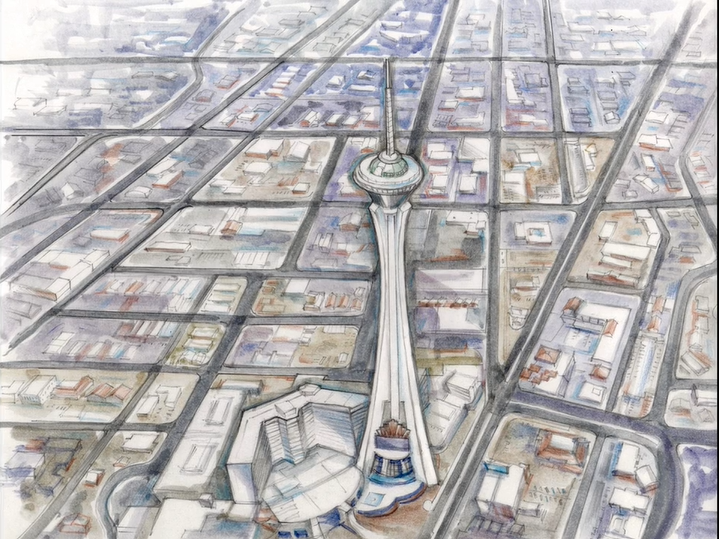 The real-life back and forth of "Lifespan of a Fact" resulted in an essay ("What Happened There," published in "The Believer" in 2010) and a book (W.W. Norton & Co., 2012). The play was adapted in 2018 by the team of Jeremy Kareken and David Murrell with Gordon Farrell. It ran for four months on Broadway.
For Forward Theater's physically distant rehearsal and filming process, director Joe Hanreddy adapted the play even further. He turned "Lifespan" into a Zoom play, edited by film editor Kathy Wittman. The result runs about 80 minutes and feels, incredibly, like theater.
Hanreddy adjusts where the actors appear onstage and matches their black backgrounds. He directs them to move around in their Zoom-boxes and finds ways of drawing focus. The first few paragraphs of the essay pop up onscreen while Fingal reads over it, while physical confrontations happen off screen (with sound effects).
Hanreddy indicates shifts in place with drawn backgrounds, which themselves are sometimes layered or shown picture-within-picture. Looking at set designer Joe Varga's softly detailed illustrations makes me remember an early-1980s PBS series called "Gather 'Round," where an artist rendered images alongside a storyteller. It invites the imagination in a similar way.
As a play, "Lifespan of a Fact" feels more about ideas than people. While it's undeniably smart, it's often more intellectual than dramatic. We didn't have forensics in my high school, but I'd bet this is a lot like that.
Yet when Emily the editor explains the stakes — that "there is nothing more important than story," and sharing them "gives our lives meaning" — something catches in my throat. That's a fact.
Share your opinion on this topic by sending a letter to the editor to tctvoice@madison.com. Include your full name, hometown and phone number. Your name and town will be published. The phone number is for verification purposes only. Please keep your letter to 250 words or less.
Stay up-to-date on what's happening
Receive the latest in local entertainment news in your inbox weekly!