When I dug in my closet before the annual Madison Symphony Orchestra Christmas concert on Friday night, I found not one but four Santa hats.
Technically one of them was pointy-eared (from an elf flash mob ca. 2009; this job is great). Still, clearly, no one has to work too hard to get me into the holiday spirit.
Maestro John DeMain is kind of a nerd about Christmas, too. This weekend marks his 25th holiday concert with the MSO, playing in Overture Hall through Sunday. Over those years of Rutter carols and operatic sopranos singing Christmas pop tunes, he and the other musicians have established a fair number of traditions.
Thanks to Madison Symphony Chorus director Beverly Taylor, there is always group caroling before and after the show. The audience goes in humming "Silent Night" and heads out singing "We Wish You a Merry Christmas."
It's tradition to sing the "Hallelujah" chorus from "Messiah" before intermission — if you know it you can sing, otherwise don't ruin it.
The stage is always full to bursting with adult choristers, preteen tenors and a lively gospel chorus, all of whom make the proceedings energetic and charmingly awkward.
DeMain likes to have a bit of banter with the guest soloists. This year he did a stilted little two step with Cecilia Violette López during "Mi burrito sabanero" and asked Sun Prairie's own Kyle Ketelsen, set to star soon in "Pelléas et Mélisande" at the Metropolitan Opera, how he found work/life balance.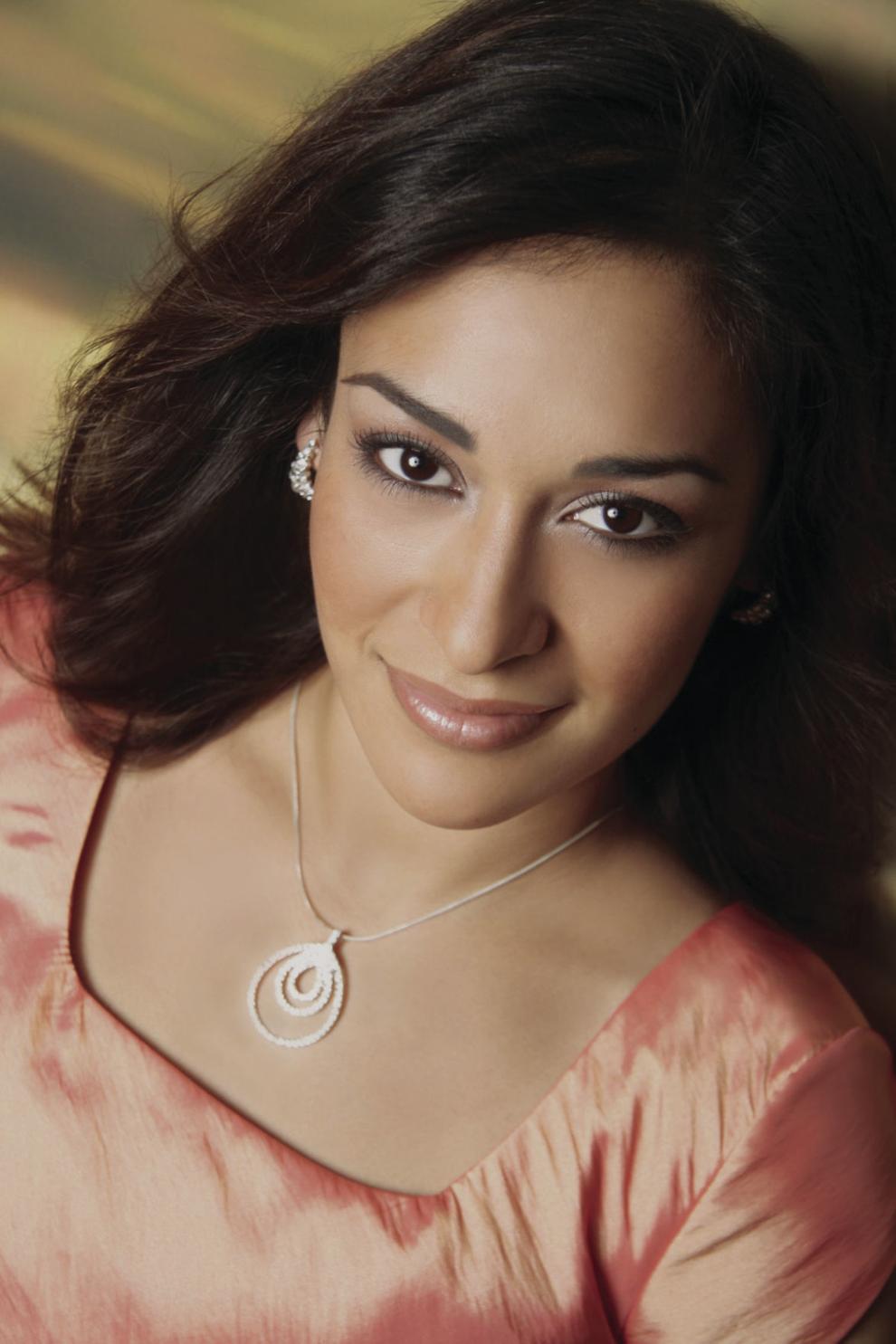 The secret, Ketelson said after joining the Madison Boychoir on a bouncing rendition of "Gesù Bambino," is always putting family first. His work hasn't suffered by this choice.
Alongside the peals and swirls of trumpeter John Aley in an excerpt from a Bach Christmas oratorio, Ketelson sounded energetic and assured. Even better, his classic crooning on "Have Yourself a Merry Little Christmas" felt like we'd gone back in time to a 1950s soundstage and the golden age of film musicals. 
For her part, López matched the clear, spinning tone of the (high school age) Madison Youth Choirs with silvery delicacy in "All is Well," a Michael W. Smith piece with a serene, ethereal feel. Mozart's shimmering "Laudate Dominum" from his "solemn vespers" also showcased López on a striking and pure vocal melody.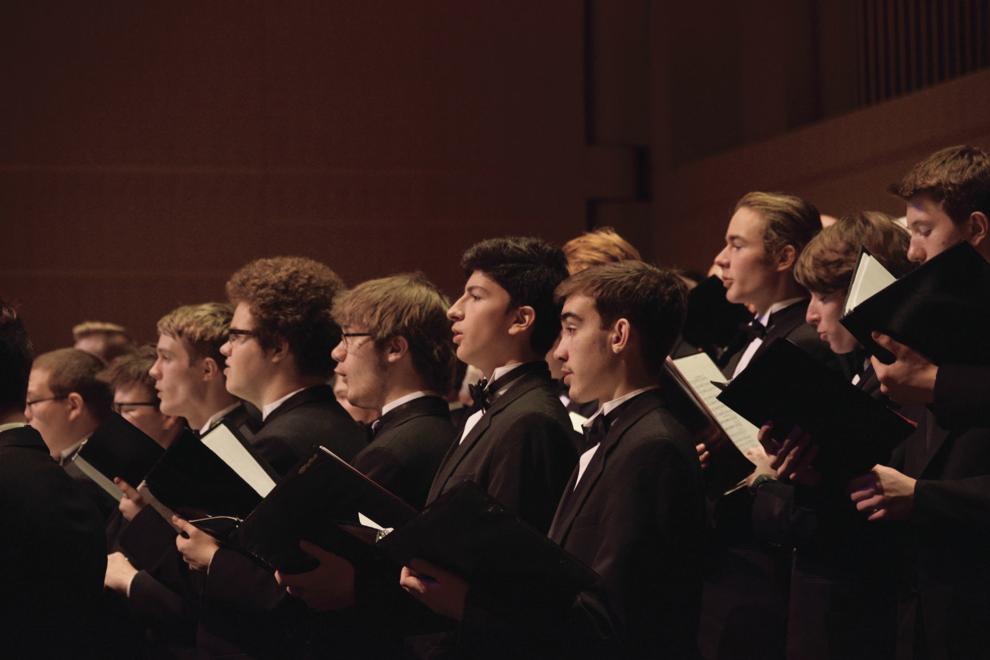 Violinists Leeanne League and Xavier Pleindoux stepped out of the orchestra to play a beautiful movement from a Bach concerto for two violins, a pensive and lovely piece. Mike Ross directs the Madison Youth Choirs, which gave an assured performance of the syncopated Sussex Carol. 
Works like that were in direct contrast to much of the rest of the program. As directed by Prof. Taylor, Madison Symphony Chorus was on fire in a lively fanfare and rousing double fugue from one of Schubert's masses (the No. 5 in A-flat Major, his "Missa Solemnis," DeMain said).
Another well-established tradition, now in its 14th year, is the MSO's collaboration with Leotha and Tamera Stanley and their Mt. Zion Gospel Choir, which features members from a half dozen local congregations.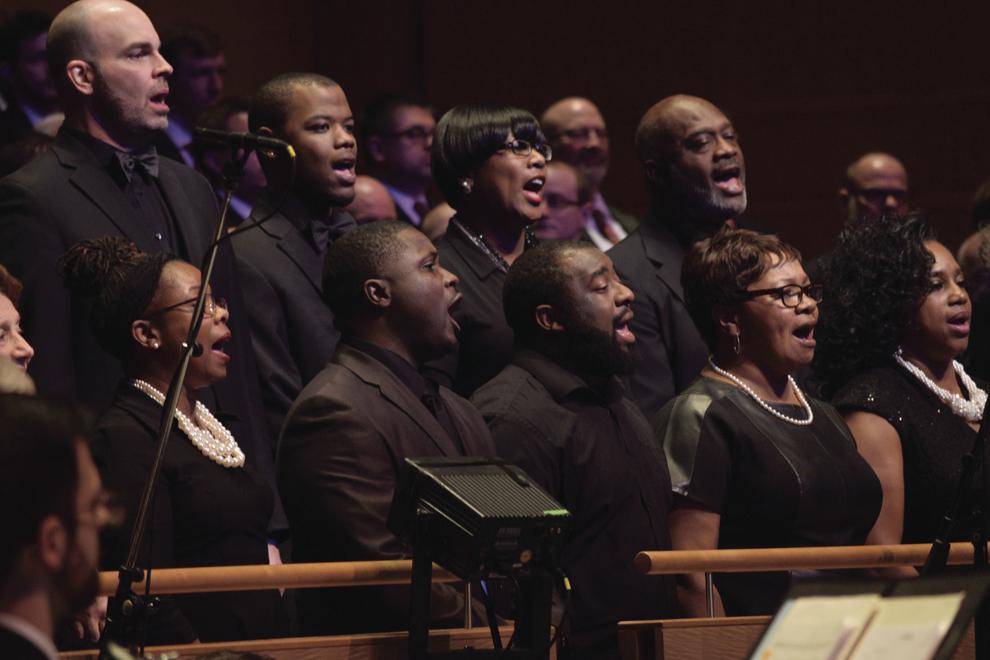 The Stanleys brought a new Christmas chorus of praise, "4 is for Christmas Happiness," that got the audience into some easy, brief call and response ("read my stick," DeMain said, turning to cue the seats). "God Rest Ye Merry Gentlemen" felt like a march and a shout, rhythmic with layered harmonies beneath.
At this big-hearted, "big tent" concert, a pervasive awkwardness has become among its more endearing traits. Musicians come on too early or leave too soon. This year, the soprano and baritone had to scat like jazz singers. I really don't have to say how well that went.  
During the final carol sing-along, it's tradition for most of the orchestra to pull on Santa hats. The violas are always reindeer and some of the winds wear light-up Christmas trees.
Like the holiday concert itself, it lets the musicians show some personality, have a little fun.
And I do love a good hat.