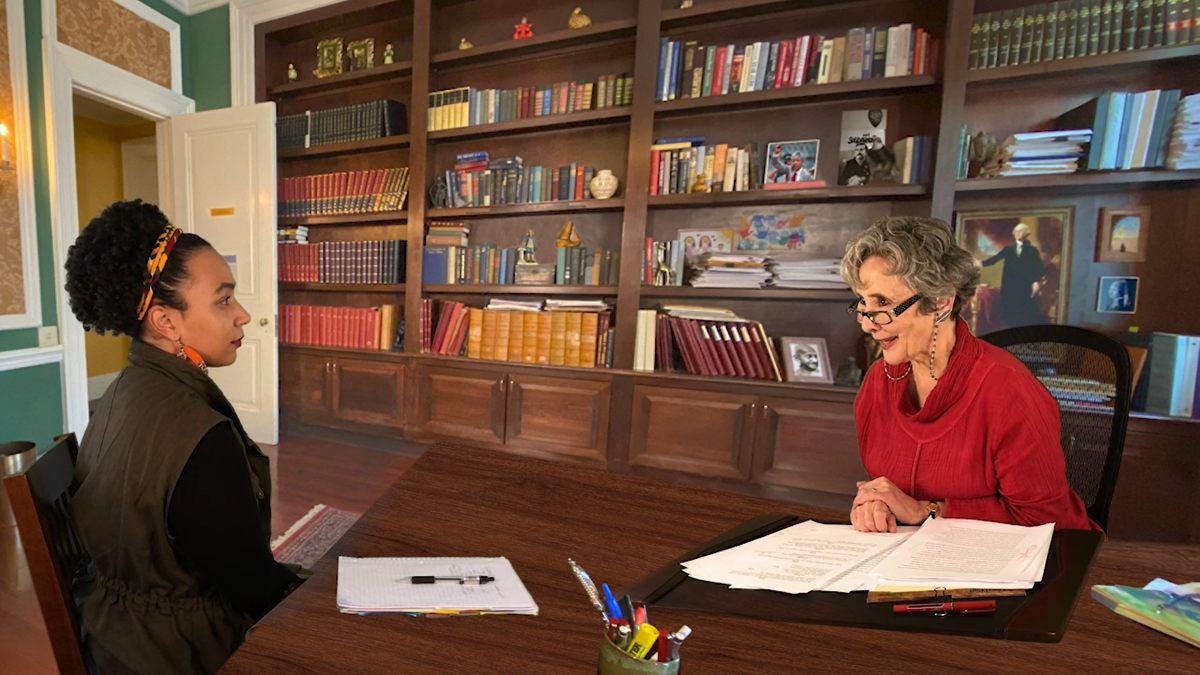 How much things change in four years. In that amount of time, students go from tentative high schoolers to confident college graduates. A new president takes office. And what seemed OK may become intolerable.
Forward Theater's most recent production, "The Niceties," positions two fiercely intelligent, stubborn academics — one a student, the other a tenured professor — at opposite sides when it comes to the promise of America. Eleanor Burgess' 2017 play, running through Feb. 7 in a virtual production, digs into the gap between meaning well and doing well.  
"America is working," the professor insists. Janine, played by Sarah Day, is white, in her 60s, her reading glasses on a beaded chain. Janine fought her way onto the faculty at an elite institution. She toughened up, and she advises her students to do the same.
Zoe is a Black junior in Janine's class about the history of revolution, and she isn't buying it. Zoe has been told to compromise and be patient for too long. She's exhausted.
"Is there anything for me to love about my country?" asks Zoe, embodied with sensitivity by Samantha Newcomb. "Everything is tainted ... and no one else seems bothered by it."
Professor and student meet during Janine's office hours to go over a paper Zoe has written with an provocative idea: that the primary reason the American Revolution played out as moderately as it did is because of slavery. Racism, then as now, was an underlying uniting force.
Janine is skeptical. Where are Zoe's primary sources? She's dismissive, talking over Zoe, then mollifying. "That's the way things are."
The two hang in and hang on for two whole acts. The space between them narrows, then widens again. When one or the other gets defensive, one can almost hear her mind snap shut with an audible "click."
"The Niceties" is a play of ideas. Though it tries not to be polemical, it doesn't always succeed. Newcomb's performance is tight and focused, with clear beats where Zoe makes a decision to say what she's thinking (or not).
Day, though, is reading a script in front of her. This saps the tension, particularly in Act I, and makes the play feel like a reading. (That's a valid choice, particularly in this challenging format, but explicitly not the frame Forward has given it.)
To bring "The Niceties" to life, directors Jennifer Uphoff Gray and DiMonte Henning marshalled a team of technicians, conjuring theater magic between Newcomb's recording location outside Portland, Oregon and Day's Wisconsin home. Video editor Kathy Wittman does remarkable work again, keeping the focus on the performers and their story and skillfully integrating visual and audio elements.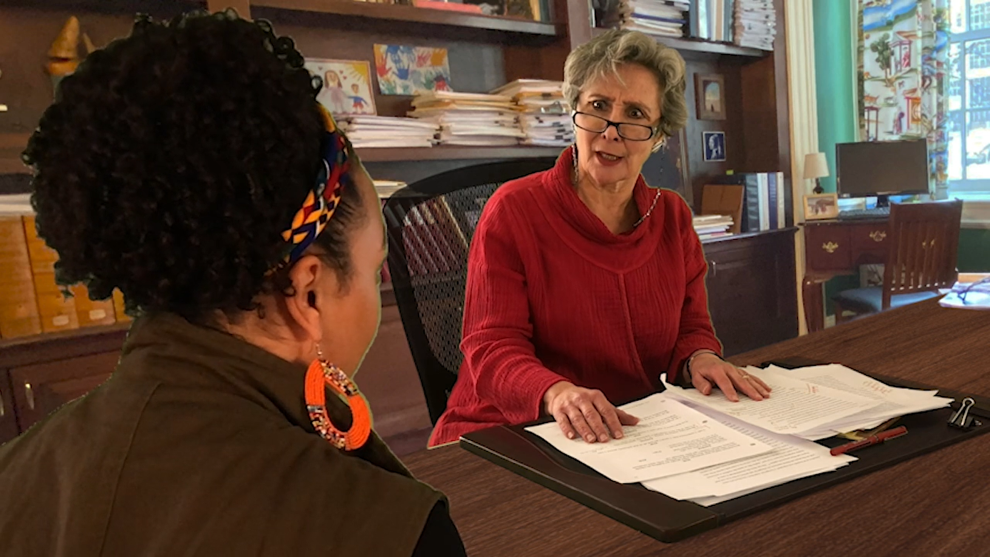 Yet in many ways, "The Niceties" feels like a step back from Forward's first virtual show, last fall's "The Lifespan of a Fact." The green screen has an artificial feel, which distracts more often than it should. Day's use of the script means the production is more enjoyable to listen to than watch.
For all that, "The Niceties" is worth listening to. It's not optimistic but there are moments of hope, particularly when Janine pauses and says to Zoe, "You're right."
"It takes work not to be a bad person," Zoe insists. Janine might not have it in her. But even through the computer to our respective couches, the implication is clear: that's our job.
Share your opinion on this topic by sending a letter to the editor to tctvoice@madison.com. Include your full name, hometown and phone number. Your name and town will be published. The phone number is for verification purposes only. Please keep your letter to 250 words or less.