Perpetual anticipation may be bad for the heart, but perpetual motion keeps everyone spinning in Madison Opera's winning production of "A Little Night Music," in the Capitol Theater through Sunday.  
Led by an ensemble cast of stellar vocalists, "Little Night Music" sparkles in unexpected harmonies, waltz variations and satisfying internal rhymes. Maestro John DeMain brings out the lush romanticism in the score, in which woodwinds and trombones articulate characters' secret desires.
"Little Night Music" composer Stephen Sondheim once wrote that he "let loose with verbal dazzle and technical prowess" on this piece. This cast savors it.
Sondheim and Hugh Wheeler's modern operetta premiered in 1973, inspired by Ingmar Bergman's "Smiles of a Summer Night." Better known than the show itself is an Act II ballad that became Sondheim's biggest crossover hit.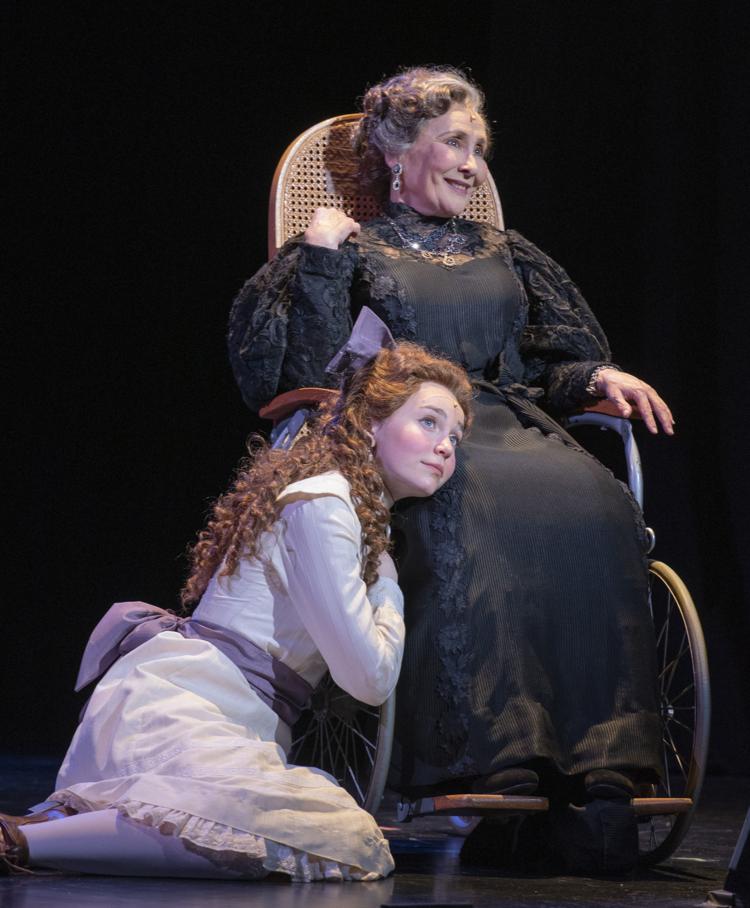 "Send in the Clowns" achieved a level of success the composer himself has never understood. That song, written for an actress with a breathy voice, is sung by Desiree, whose feminine wiles send three families — one of them hers — into disarray.
Fredrik, one of Desiree's old lovers, has attempted to recapture his youth by marrying 18-year-old Anne, whose reticence in the bedroom has put a damper on their union.
Desiree has been half-heartedly dating Count Carl-Magnus, a "puffed-up, adulterous egomaniac" who treats both his wife and his mistress like they're members of his regiment. These and other love triangles collide at a disastrous weekend at a Swiss chateau. 
Interestingly, it's not the principals — Emily Pulley as an unusually maternal Desiree and Daniel Belcher as the awkward Fredrik — who stand out most in this production.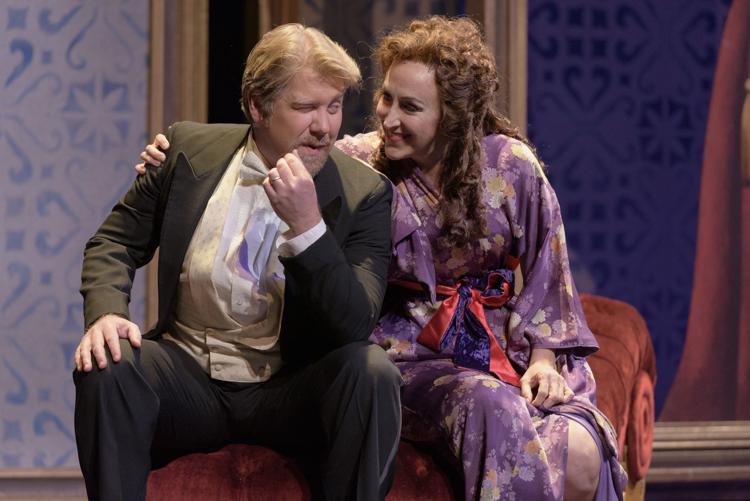 Pulley sings beautifully, but it's not much of a singing role with the exception of "Send in the Clowns," which she delivers with sensitivity. At best, she seems underused.
Belcher is, unfortunately, likely to send viewers to the supertitles in "Now," an internal monologue song at the top of Act I. While his laid-back humor sounds spot on in scenes with the Count, Belcher's still looking for the emotional center of Fredrik's scenes with Desiree.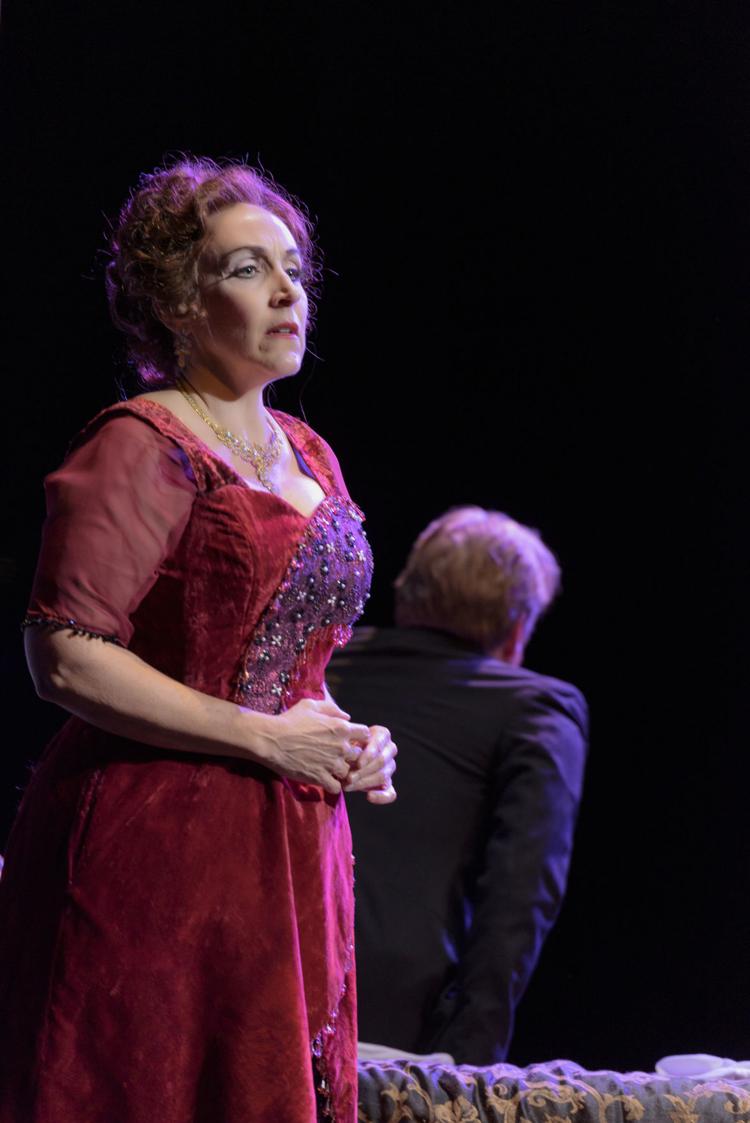 Instead, Sarah Day, as Madame Armfeldt, steals every scene she's in, imperious in her wheelchair. "Liaisons" succeeds brilliantly.
Emily Glick, playing the free-spirited maid Petra, has an ease on the stage and a sense of playfulness that draws the eye. "Miller's Son," Glick's showcase, blends sensuality and lightning-quick diction. It's a tour de force for her.  
Charles Eaton, who as the Count looks like a prince in "Into the Woods," turns crisply on his heels and delivers a vocal performance to shake the balcony. Mezzo-soprano Katherine Pracht is every inch his match as the Countess, steely yet delicate on "Every Day a Little Death."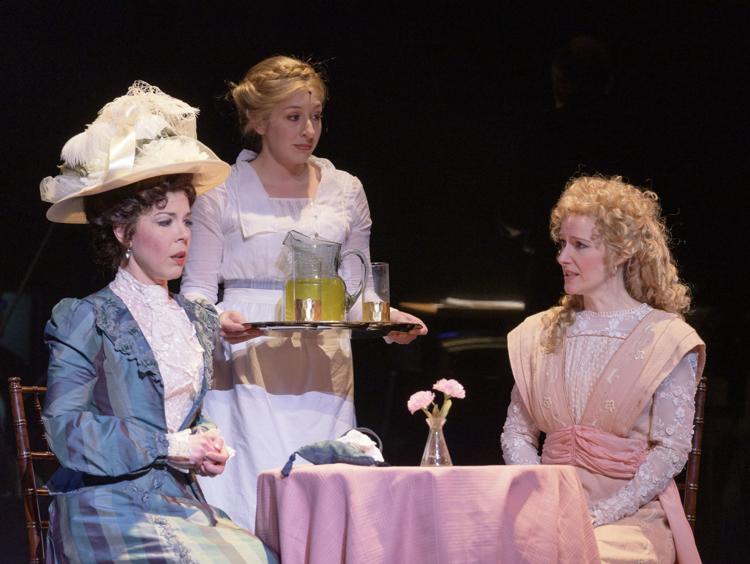 As Anne, Jeni Houser has a sparkling soprano, and her acting improves as the show goes on. Quinn Bernegger, playing Fredrik's seminary-bound son, gives an exceptional imitation of playing the cello onstage, all the while scaling the rafters in "Later."
"Little Night Music" is infused with a heady sense of losing control, even before Madame Armfeldt pours everyone magical eye-opening dessert wine. The quintet, a wonderful kind of Greek chorus, creates this feeling, moving around the stage like ghosts or fates.  
Director Douglas Scholz-Carlson also emphasizes the precariousness of the story with set pieces, designed by R. Eric Stone, that drop in from above and spin, giving glimpses of action. It looks like someone's going to get beaned with a frame, but everything comes together as neatly as a dance.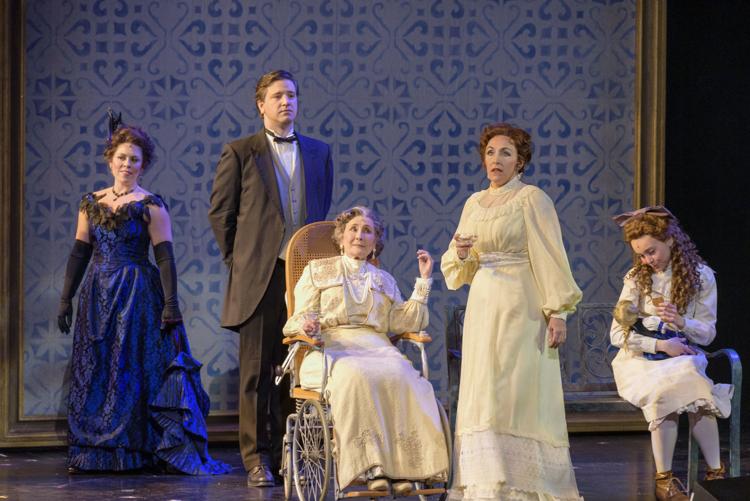 This production of "Little Night Music" does have weak spots. Unflattering evening gowns on members of the quintet look swiped from a "Christmas Carol" party scene. More than one unlucky soprano gets an unfortunate wig, and in some cases, they get two.
Some directorial choices are distracting. Fredrika, Desiree's lovely, self-possessed daughter played by Maddie Uphoff, is written as 13 and reads about 15. Desiree brings her a baby doll.
Yet Scholz-Carlson preserves elements of surprise and moments of beauty, giving Madison a "Little Night Music" that feels both fresh and timeless. As he and DeMain find the show's internal rhythms and warmth, they show what an elegant, rich piece of art can be.