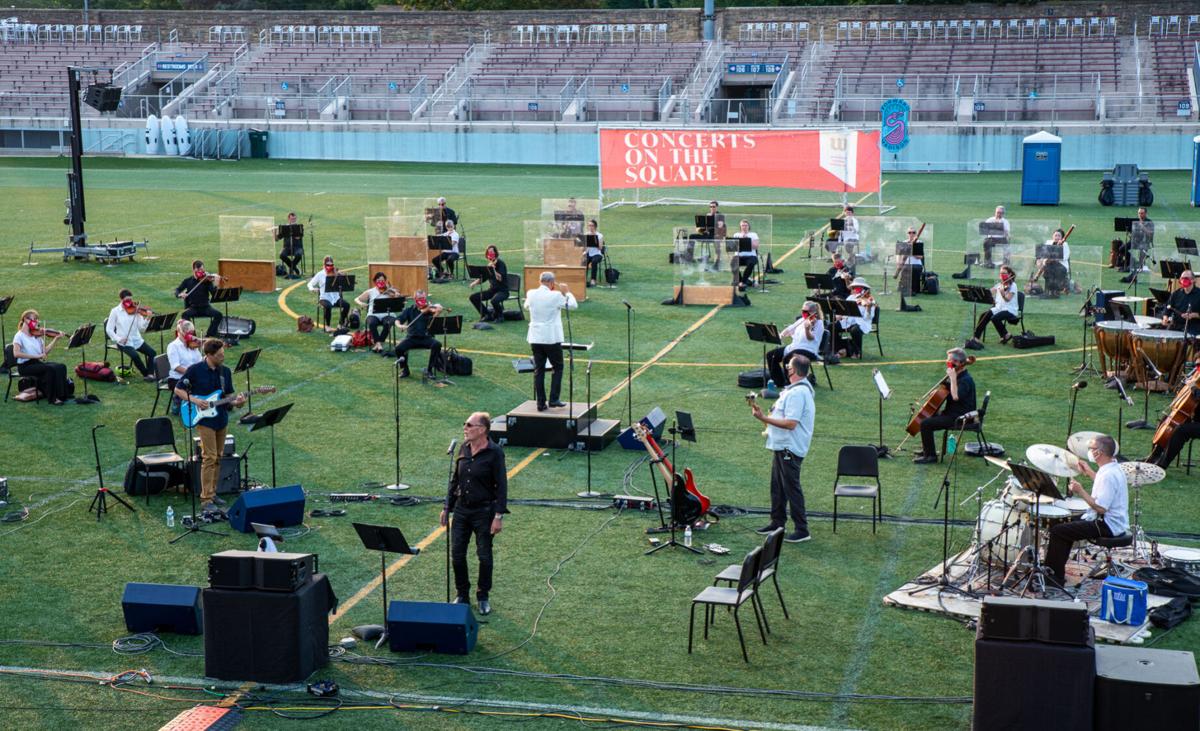 This Friday at 10 a.m., tickets will go on sale for Concerts on the Square at Breese Stevens Field. The first concert is set for July 7, with a rain date the following day.
Attendees to the series of five concerts this summer will be able to choose among general admission ($10) and reserved seats ($12) in the Breese bleachers as well as "blanket pods" for up to six people ($50). There will be room for 100 blankets on the field, plus 104 tables for corporate sponsors and major donors.
Moving the free-to-the-public, 38-year-old summer concert series from the Capitol Square to a privately run outdoor event space has taken the Wisconsin Chamber Orchestra months of planning and negotiation.
"We're thrilled to be able to do this," said Joe Loehnis, the WCO's CEO since 2019. "As we were planning out our summer season and thinking about having to take it to Breese, we were optimistic we could get more than the limited audience we had last year."
Earlier this spring, the WCO anticipated 1,500 people would be permitted to attend each concert in the series, which starts July 7 and runs through Aug. 4. Since the announcement of more relaxed public health orders set to come out June 2, that number has gone up to 5,000. Breese, at full capacity, can accommodate more than 9,000 people.
The WCO is building in space among tables, pods and seats.
"To go from zero, in the pandemic era, to 1,500, our expected capacity a month ago, to 5,000 — it's a process for a lot of people right now, just in comfort level," said Suz Brewer, who was recently hired as the WCO's chief marketing officer. "It's kind of a re-emergence, and we want to be really mindful of that."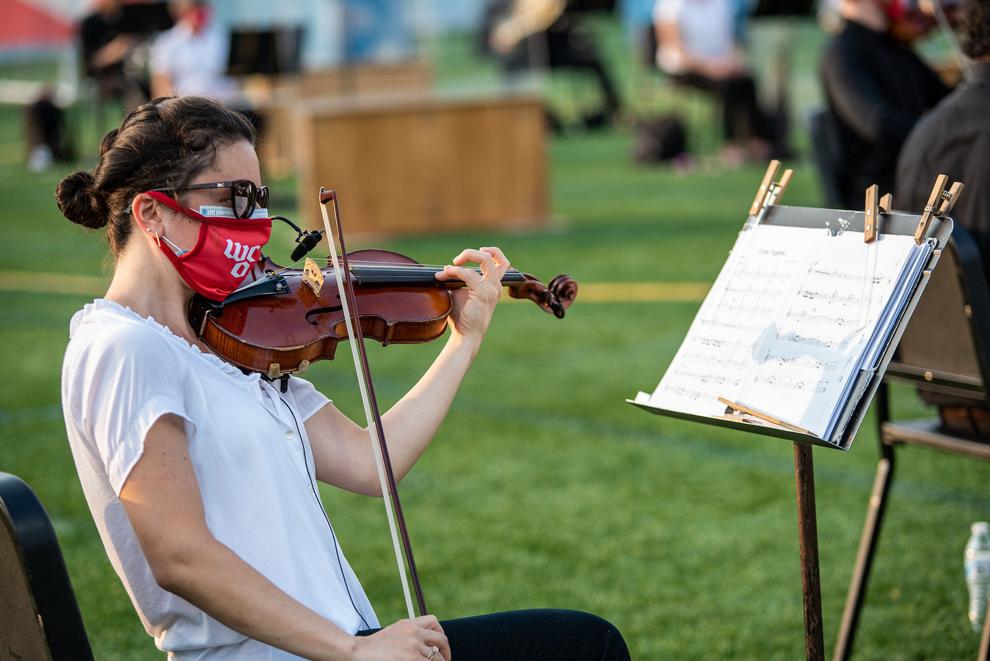 Moving Concerts on the Square to Breese means another change: no carry-in food or drink. Blue Plate Catering is the in-house food provider.  
Every person must have a digital ticket. The WCO encourages those who purchase tickets but can't use them to give them to a friend. (Asked about scalping, Loehnis said they hadn't thought about it.)
If a concert sells out, there will be about 624 people at six-foot round tables in the field, 600 people on blankets (if every group is six people) and 3,800 in the bleachers.
Since its inception, Concerts on the Square has been funded primarily by corporate philanthropy. In this case, charging for tickets means concertgoers will have skin in the game, important for an event with limited supply and substantial demand.
Brewer said out of each $10 ticket, $1 goes to Breese and $1 goes to taxes and credit card fees. The rest is net gain to fund and support the musicians.
"The money we take at the box office is helping musician wages to make sure we can play full concerts," Loehnis said. "That's our goal. This event is expensive to put on — at least 40%, if not more, goes to paying our musicians to perform."
The events will also be livestreamed. Rain moves the concert to the following night, Thursdays, at the same start time (7 p.m.).
Brewer said there's an "overwhelming feeling of gratitude" among the musicians, both for the chance to play together and to play for a live audience again.
"It's a full orchestra!" said Brewer. "We're all excited about the fact that it's not a mini version. It's a very special event."
For more information about tickets, spacing and other guidelines, visit wcoconcerts.org.
Share your opinion on this topic by sending a letter to the editor to tctvoice@madison.com. Include your full name, hometown and phone number. Your name and town will be published. The phone number is for verification purposes only. Please keep your letter to 250 words or less.