Walking up the steps to a Middleton ballet studio, one can hear young ballerinas chatter about their upcoming weekend as they put on pointe shoes and tie on practice skirts before rehearsal.
"Girls are you ready? Shoes and skirts on? Music on," said Marguerite (Molly) Luksik, artistic director for Central Midwest Ballet Academy.
Here, above Hurts Donut Company, Central Midwest Ballet Academy students rehearse for their upcoming production, "Pineapple Poll." The show runs Aug. 17-18 at the Mitby Theater at Madison College. 
It is half of a Gilbert and Sullivan program with the Madison Savoyards, which performs "Trial By Jury." It is the first time that these two groups will share the stage to perform Gilbert and Sullivan.
"Pineapple Poll" is a short comic ballet set in Portsmouth, England that follows the main character Pineapple in her quest to capture the Captain's attention and love. She even dresses up as a sailor to get closer to the Captain. The Captain is in love with Blanche, while another sailor, Jasper, pines for Pineapple.
Ballerinas from the academy performing in "Pineapple Poll" are excited about the show because of the comedy twists.
"I love how fun it is because a lot of ballet can be so serious," said Lillian Thompson, 16, who dances the role of Pineapple. "It really just brings out the light heartedness and joy I feel when I'm dancing. I love sharing that with the audience."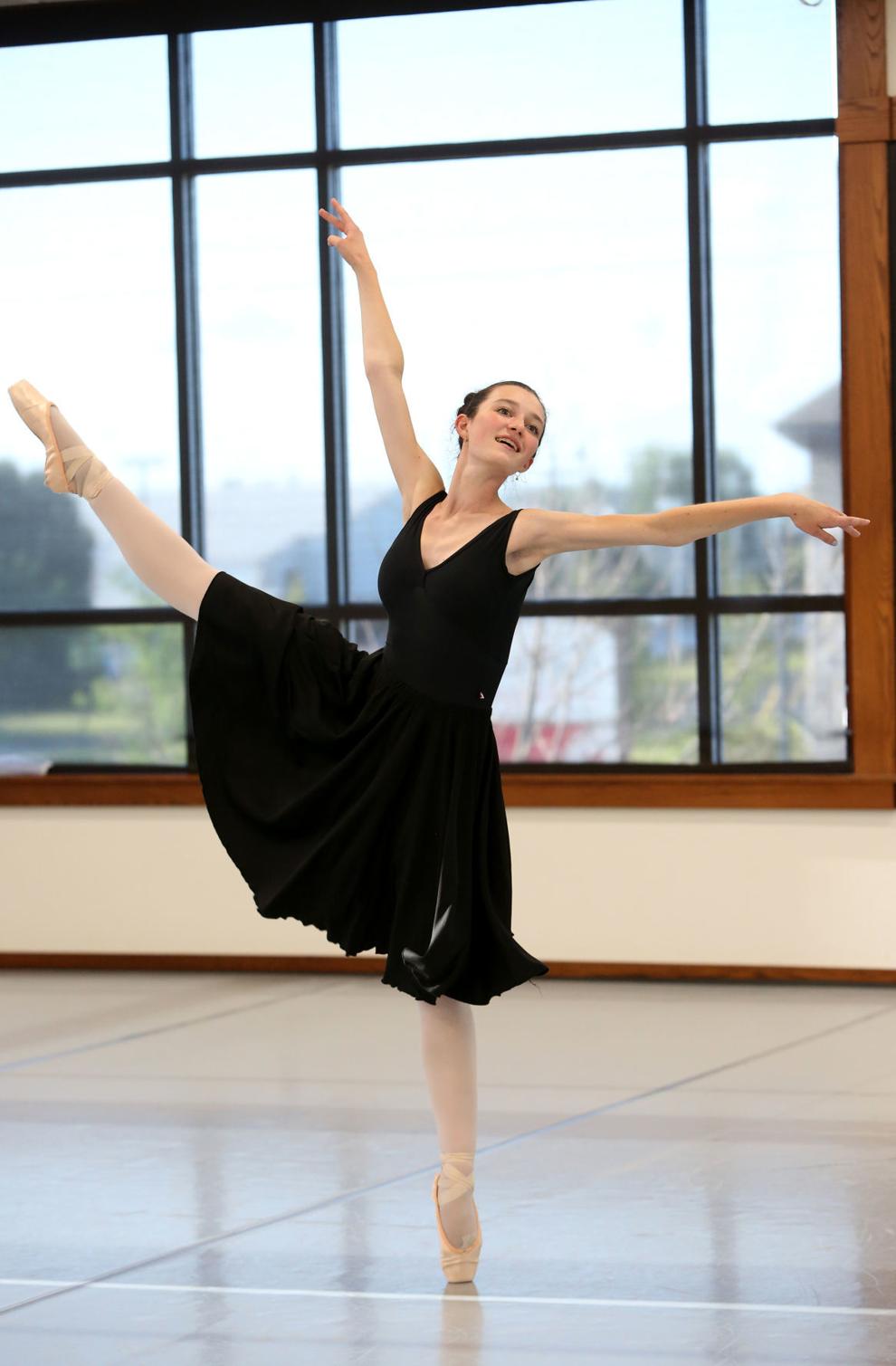 "I really like the storyline. I think it's interesting while also being funny," said Mary Konz, who plays Aunt Dimple in the show.
The other half of the show, "Trial by Jury," is an operetta set in a courtroom. Angelina is suing Edwin because he broke his word to marry her.
J. Adam Shelton directs the show for the Savoyards, which features soprano Megan McCarthy as Angelina, the plaintiff, and tenor Thore Dosdall as Edwin, the defendant. Sergei Pavlov from Edgewood College will be the conductor.
The Madison Savoyards has presented fully staged Gilbert and Sullivan productions every summer since 1963. This is their first year working with the Central Midwest Ballet Academy.
"The Madison Savoyards have been trying to make this happen for awhile now," Luksik said. "They had a couple of board members that were really interested in doing this show because 'Pineapple Poll' is so rarely done.
"Were only the third company to do it in the country because it is not a common piece to do."
The not-for-profit Central Midwest Ballet Academy has been open for business for almost four years, helping young dancers chase their dreams. The academy offers a wide variety of options like open summer classes where dancers aged 11 and up are taught by an intermediate level faculty member.
As for "Pineapple Poll," Luksik says that the audience can expect high energy throughout both acts.
"It's hilarious comedy, super energetic," she said. "And since each act is a different story the comedies can be high energy and super punch happy. It doesn't have to carry a plot for two acts."