Back to the water: Tomiko Jones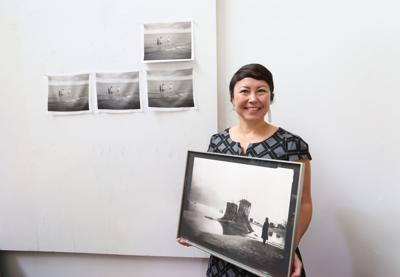 When photographer Tomiko Jones travels, she likes to make cyanotypes — a simple, alternative photo process that involves chemically treated paper and UV light — using the water from a local reservoir or river. The natural water can make the picture cloudy if it was a little muddy, but Jones likes the sense of place, even if it looks less than pristine.
"Everywhere I go I keep a little bag of four-by-four cyanotypes in my backpack and a piece of glass," said Jones, a new assistant professor in the University of Wisconsin-Madison Art Department who moved to Wisconsin two months ago. "It's such a simple process. It's not fussy like platinum and it's not super expensive. You can throw a piece in the sun and interesting things can happen."
When she flew to Wisconsin for an interview during the winter, Jones made time to head to the lake to make a cyanotype. The water was frozen solid, which presented a minor wrinkle.
"It was kind of a cloudy day and the sun kept coming in and out," Jones said. "And then my cab came and it wasn't finished making. You need a certain amount of UV light to get that rich blue.
"I had made icicle prints in Tahoe so I knew it could work. I'm going to perfect the ice print when it's winter in Madison."
Jones has always been drawn to water, particularly the ecology, cultural history and social aspects of waterways and reservoirs. Born in Los Angeles, Jones spent several years of her childhood in Hawaii, where her Japanese American mother was from.
Jones went to college in Bellingham, Washington on the west coast and studied cultural anthropology before finding her way to photography through a vintage Rolleiflex.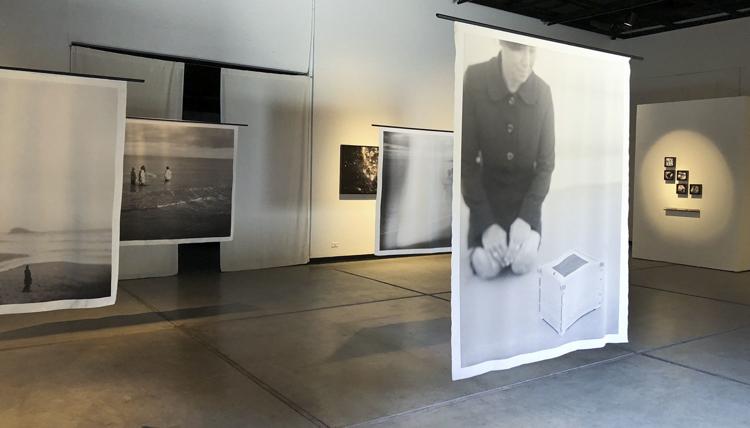 "Working with a Rollei made me a photographer," she said. "That camera turned me around."
Her first experience with a twin lens reflex camera was when a teacher handed her a 1960s knockoff called a Pearl River and said, "go learn how to use this." Holding a camera at chest level and looking down into the lens gave her a different kind of connection with her subject.
"That way of interacting with the world changed everything for me," she said. "I always come back to that camera as a way of working when I have a hard time connecting or I'm uncomfortable.
"When I was photographing my dad, that was the way."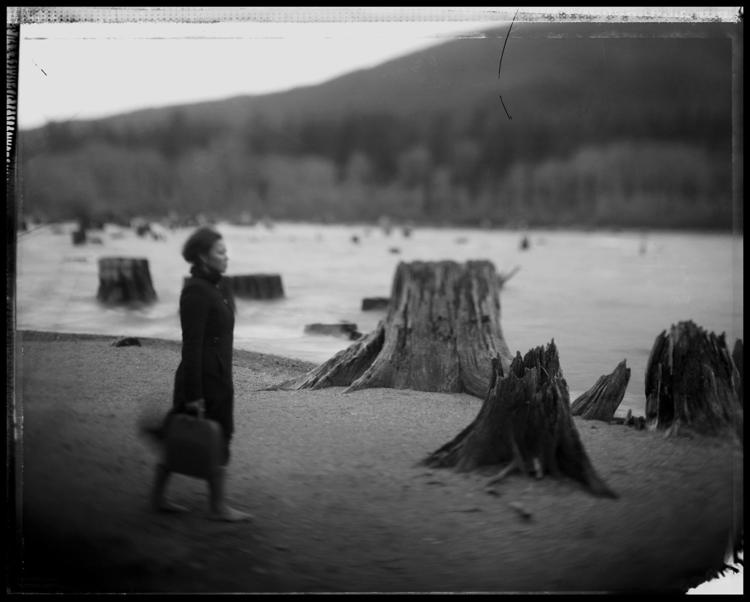 Her father's illness, death and the Buddhist ritual her family observed to memorialize him were the subjects of Jones' recent work, "Hatsubon" (2016). "Hatusbon" opened most recently in a solo show at California State University in Fresno on Sept. 20.
As part of creating "Hatsubon," Jones carved an oar out of cherry wood, a reference to some of her father's last words. She and her mother and sister made yukata, similar to kimono, and built a boat of bamboo and beeswax paper that they launched into the sea. A few images of that moment are part of the exhibition.
"Everything you see in 'Hatsubon' is passage, the idea of the spirit passing, and humans accepting that loss and grief and sending it to sea," Jones said.
Also part of the exhibition are images, set in small walnut frames like reliquaries, taken during her father's last illness, portraits of him and poetic images of light through the trees.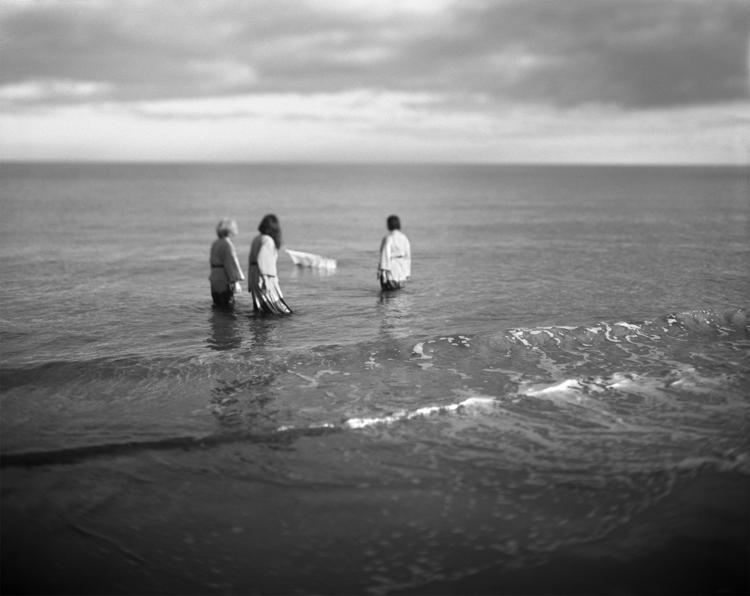 There is also video of water filmed in Hawaii, on the Monongahela River in Pennsylvania (where her father was from) and off the California coast. The video streams onto shimmering, suspended moons above reflecting pools.
"I've never made a work I've been so guided in," Jones said. "I was guided by cultural tradition, by (my father), by my mother and sister. There's always a lot of personal narrative in the work, but this is the first time it was so clearly autobiographical."
She thought, "if I give myself up to the practice of making and allow myself to be guided it will come together. I just trusted it. And that's really changed my practice."
Because of her work around "Hatsubon," Jones feels more open to chance than she's ever been. It was also an endurance test, one that has helped her embrace the pace of her own work.
She sometimes deliberately shoots film instead of digital to give herself time between a moment and the image. She's drawn to the spaces in between, the moments of transition like dusk and dawn.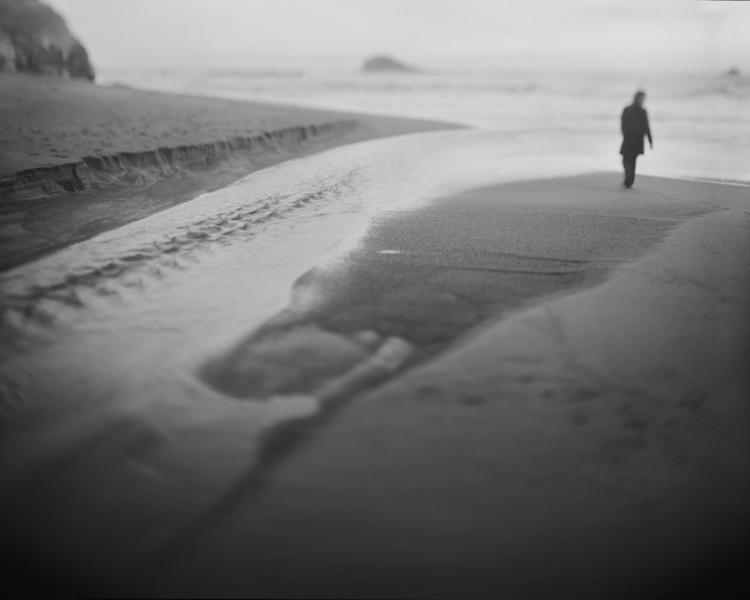 Jones earned an MFA at the University of Arizona in Tucson and has done residencies all over the country, including recent stints in upstate New York and Mendocino County, California. She spent seven years teaching in Denver.
Jones comes to Madison after several professionally itinerant years, which she has explored in black and white with her Rolleiflex in "A Place to Rest" (2008-present).
The Great Lakes region is new to her. While she's excited to learn more about the freshwater systems, she's also not in a great rush.
"Sometimes I'm really project oriented and other times I'm just letting things build," Jones said. "I do like working slow. … I'm a slow worker, even though I'm making (work) all the time."
gnflsjdNGlk/XN CFV/lk nzXDVlj/