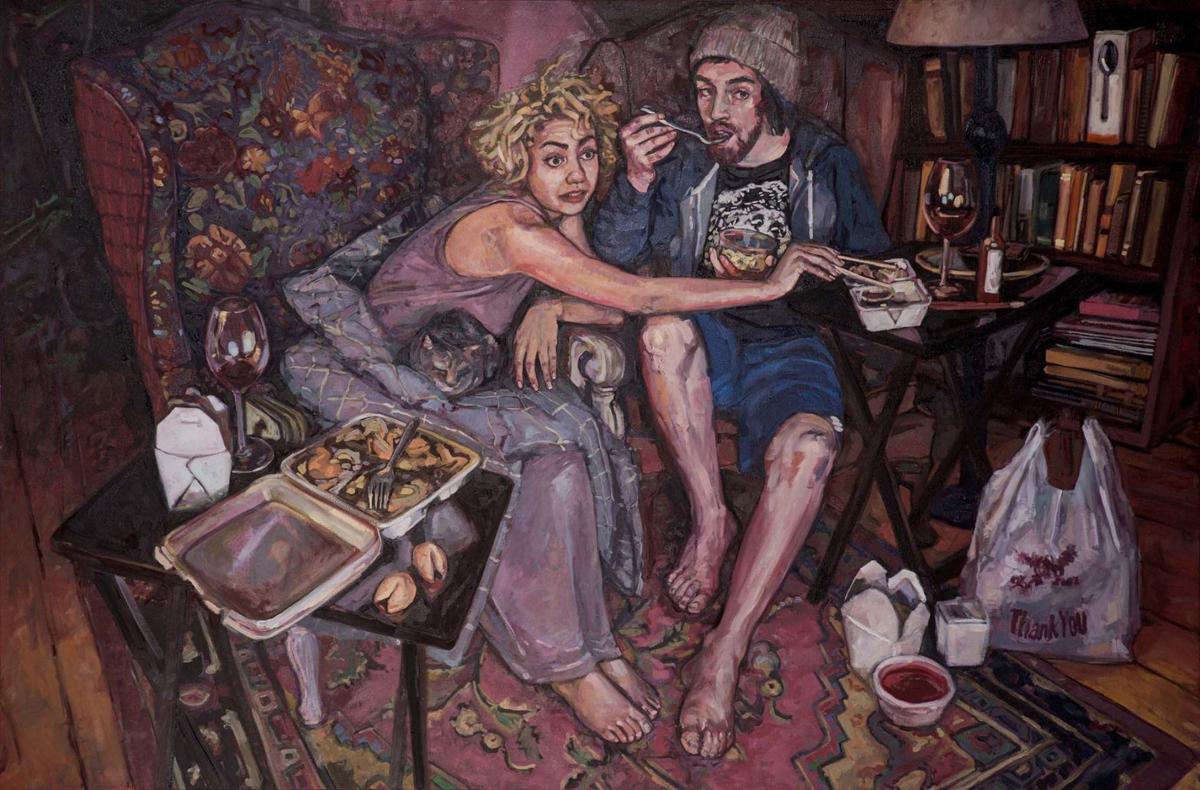 Ed Erdmann's art tells stories of Wisconsin's northwestern landscape and shifting seasons, recreated in sand and dirt.
"He is actually putting dirt from the land from Wisconsin on the canvas and making these dirt paintings," said Mel Becker Solomon, Madison Museum of Contemporary Art's curator of the collection. "They're incredibly stunning and tactile." 
Erdmann, who lives in Menomonie, is one of 32 individual artists and two groups working in collaboration that will be showcased in the 2019 Wisconsin Triennial, a statewide survey of contemporary art. The exhibition opens in October at MMoCA.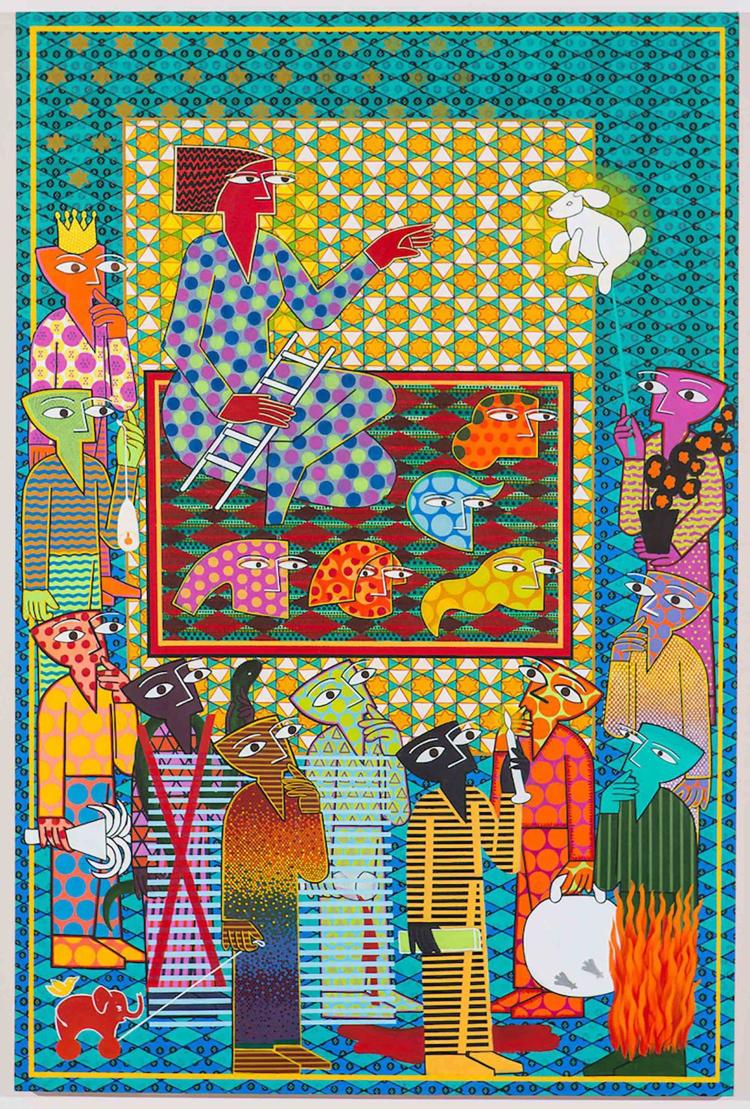 Solomon, along with museum director Stephen Fleischman, curator of exhibitions Leah Kolb and curator of education Sheri Castelnuovo, sought a culturally and creatively diverse group of artists for the show. 
"We worked really hard to give spots and curate exhibitions with female artists, artists of color and artists that were making things in nontraditional ways," Solomon said. Among the artists in the show, 10 identify as people of color.
"You will see representation from artists working in different media, different lived experiences, different geography," said Erika Monroe-Kane, MMoCA's director of strategic communications and engagement. "Thematically there's a lot of variation.
"What's in common is the level at which they work, and the fact that they're based in Wisconsin and they're saying something interesting."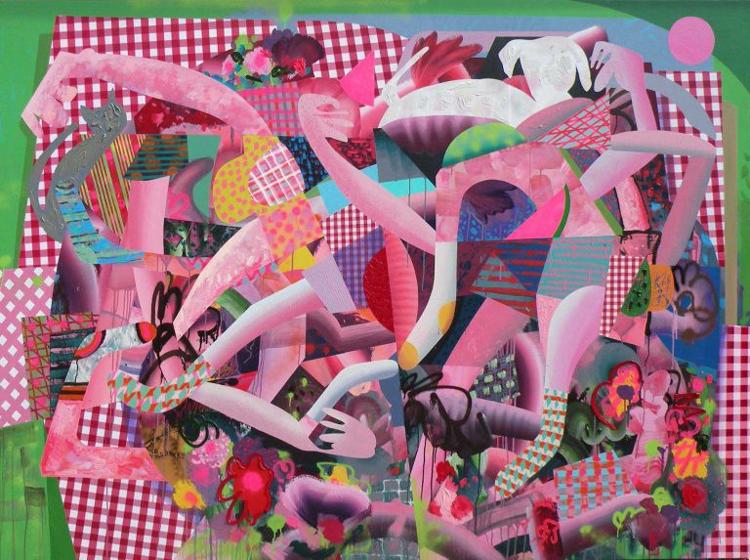 The Triennial, which runs for four months and fills seven of the museum's gallery spaces, includes artists with a range of backgrounds, from gallery mainstays to those who just graduated with a fine arts degree. Hundreds of artists submitted work to be considered (some jokingly call it the "try again-nial"). After making a first pass, jurors visited 70 studios throughout the state. 
Roughly three-fifths of the artists are new to the Triennial. And more than half (19 out of 37) are from the Madison area, with nine artists from Milwaukee. The museum gets the most submissions from those two cities, Kolb said. There are also artists on the list from Kenosha, Door County, Eau Claire and Dodgeville.
"We're careful to make sure we're getting new faces in, that we're representing the demographic landscape that is Wisconsin," Kolb said.
Several artists have university connections. The artistic duo Spatula & Barcode, University of Wisconsin-Madison professors Michael Peterson and Laurie Beth Clark, return to the Triennial this year with their specific brand of interactive, often community- and food-based performance art.
The other collaboration is also from Madison: the Spooky Boobs Collective, a feminist group consisting of Amy Cannestra, Myszka Lewis and Maggie Snyder. They recently participated in Arts + Literature Laboratory's "CSArt" program.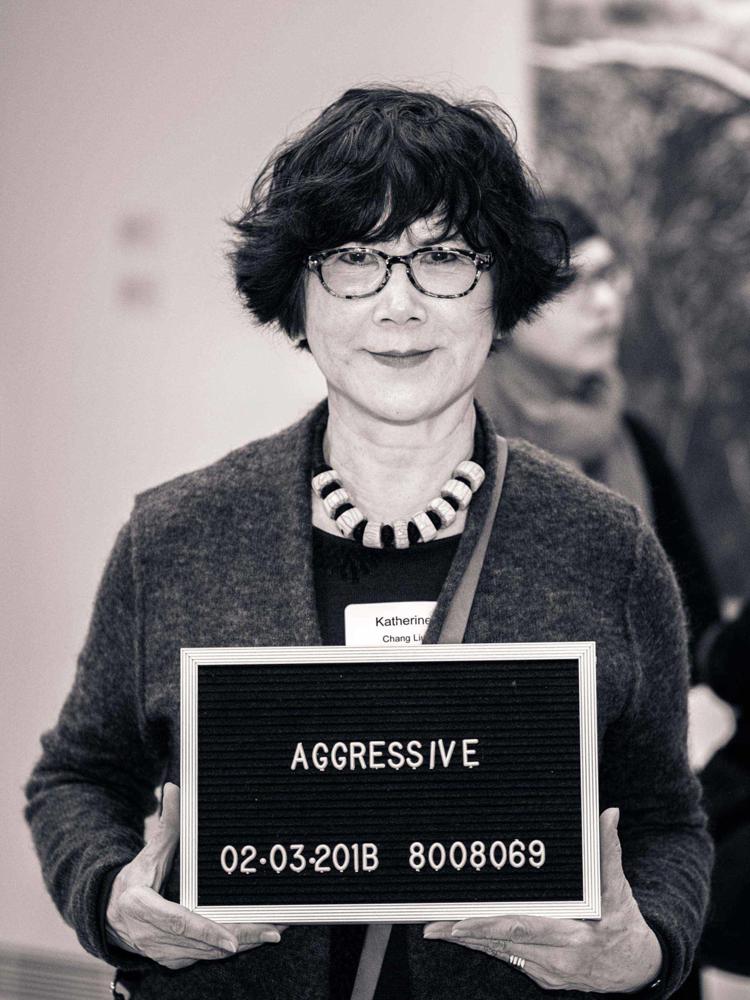 Pranav Sood, recently an art student at the UW-Madison, had work featured prominently when the Madison Municipal building reopened. He's in the show, as is Andy Rubin, a former master printer at Tandem Press for more than two decades, and Diné (Navajo) artist Dakota Mace, who recently completed two MFA degrees (in design studies and photography) at the UW-Madison.
"The strength of the Triennial is you have artists working traditionally, with graphite on paper, or acrylic and oil on canvas, traditionally based techniques," Kolb said. "But you've also got someone like Ed Erdmann using sand and dirt, or (photography professor) Tomiko Jones printing imagery on fabric, on silk. It runs the gaumut."
Madison-based video and installation artist Chele Isaac will be showing a sound-based installation in the Triennial. "Bury the Hatchet" by John Hitchcock is an interactive experience, blending music and voice recordings with neon art and film. Viewers will be able to start and stop the LPs that play.
"One of the LPs was a collaboration with one of his bands, and then he also wove in recordings of his father ... there's an opera singer on some of them," Kolb said. "It's just going to be really amazing."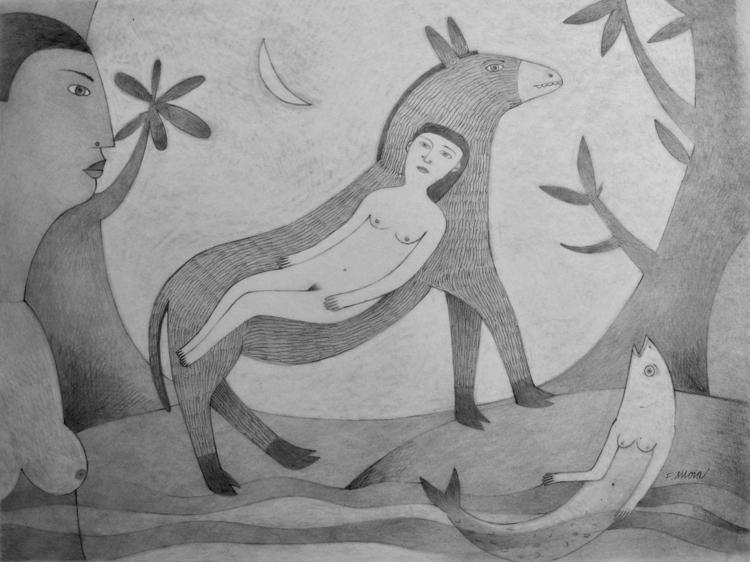 Storytelling and the exploration of myth appears frequently in this year's works, said Kolb. Despite the variety of media and subject matter, there is a narrative undercurrent to many of the art pieces, even if it's nonlinear.
"One thing that really struck me is this sense of narrative, of exploring different mythologies, even if it's a personal mythology or a cultural mythology or a fantastical mythology," Kolb said. 
"I think people are looking to their own histories. Because they're artists and creative, they are able to then abstract that to a certain extent. It becomes a kind of cultural mythology, a cultural narrative."
Kolb looks forward to showing Mexican-born, Fox Point-based Francisco Mora's "simple, beautiful" drawings, inspired by his own cultural mythologies. Madison artist Emily Arthur calls her "Cherokee by Blood" a series of volumes, like books, though in substance they are 10 handmade wooden boxes containing bronze casts of taxidermied birds.
Curators are still finalizing what specific pieces will be in the Triennial, as well as where and how they will be displayed. Kolb said there's a freshness to this year's show, with many artists who have never had work featured in gallery show before. Those artists who have been in a Triennial before, like Hitchcock, Isaac, Arthur and Spatula & Barcode, have evolved in some significant way since 2016 or 2013.
"If it's an artist who's been in quite a few Triennials, the idea behind whether or not they get in to subsequent ones is, are they doing something different, something new," Kolb said. "Are they evolving their practice in an interesting way? You'll see artists creating work different than what you would have seen in previous Triennials."
Stay up-to-date on what's happening
Receive the latest in local entertainment news in your inbox weekly!