American Players Theatre's first steps back onto the stage take the audience into the most intimate of communal spaces — a motel room.
A glance toward the playbill at the setting (the Lorraine Motel in Memphis; April 3, 1968) reveals why we're closing the curtains on Room 306 while a storm rages outside. Here, on crunchy shag carpet and thin peach bedspreads, Rev. Martin Luther King Jr. will spend his last night on earth.
Katori Hall's 2008 play "The Mountaintop" opens American Players Theatre's 2021 season with an invigorating blend of history, fantasy, apprehension and hope. As Hall imagines King's final night, she gives the Civil Rights leader the opportunity to wrestle with his legacy. And she doesn't ask him to do it alone.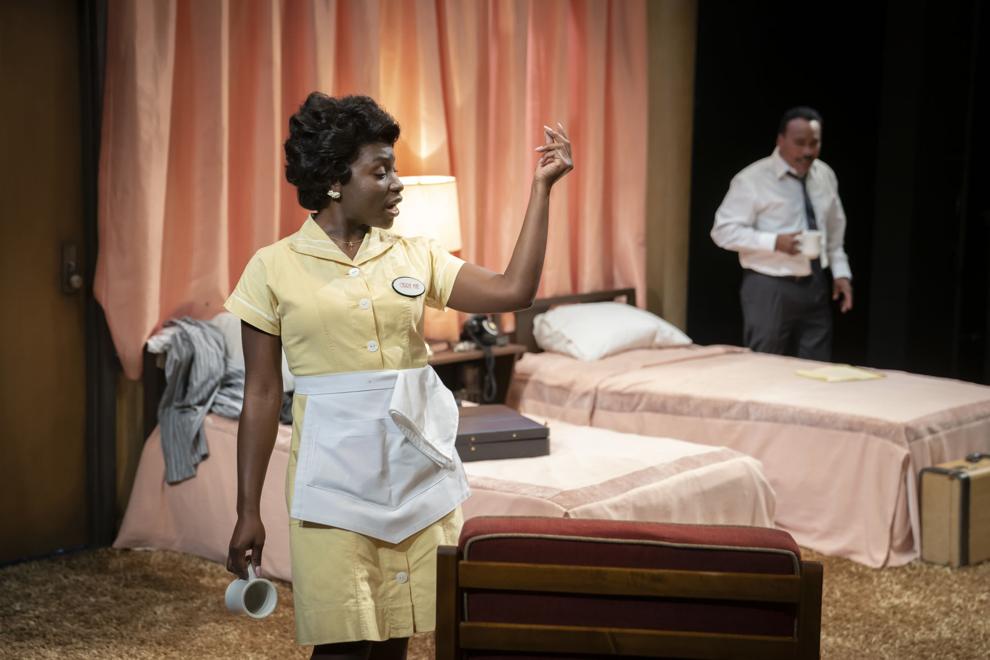 King (Gavin Lawrence) enters with a troublesome cough, a speech to finish and a low, buzzing anxiety. He checks the handset on the motel phone, then under the chairs and tables for FBI bugs. When thunder cracks outside, King jolts as though physically shocked.
When a pretty new maid on her first day at work drops off room service coffee, it's clear why King wants her to stay. Camae (Sola Thompson) is all nervous chatter and sexy Pall Malls. King likes her sense of humor, "like mine, morbid."
"You make it easy," he tells her. "To make a man forget about it all."
Camae sees what he's doing, and she's not immune to a charm offensive. She has heard of Dr. King — saw him "on the TV down at Woolworth's" — but has her own ideas about how to effect change.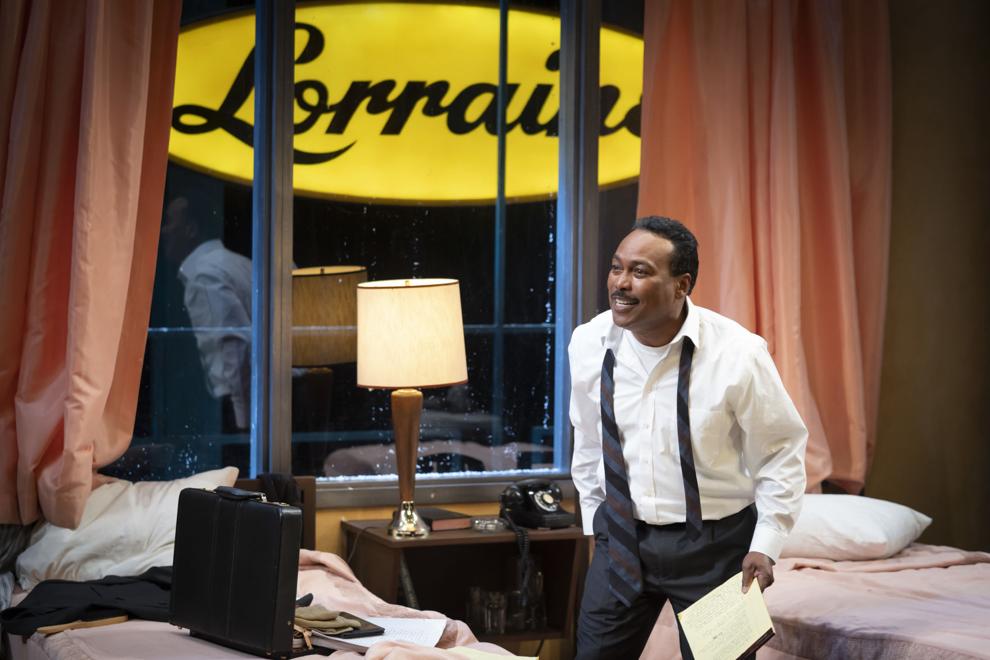 "Walkin' will only get you so far, Preacher Kang," she says, before pulling on his coat and shoes to give her own rousing sermon.
Lawrence and Thompson find the soft places in Hall's script, the knowing looks and teasing that make a historic icon into a human man. Lawrence, always a thoughtful performer, is as expressive and vulnerable as ever here. His King looks exhausted by everything, frustrated at the white people who won't listen and worry for the Black people who do. Still, when he comes to realize the end is near, it's too soon. He has more sermons, more plans.
Thompson, whose character has more up her pressed yellow sleeves than she first reveals, is a treat. Camae has been through it, but has held tight to her generous (and fighting) spirit. She has heart.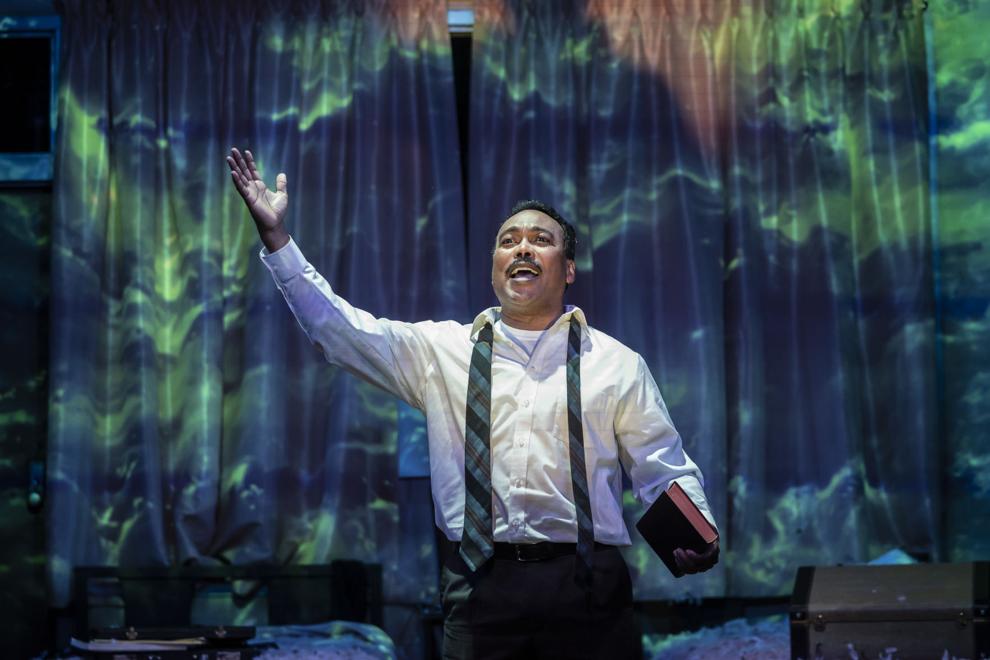 Director Ron OJ Parson, who led "Fences" at APT in 2019, describes "The Mountaintop" in his program notes as "a magical journey ... through time and space." Elements of fantasy slip in quietly, aided by Jason Fassl's superb lighting design.
I'll freely admit that after this long, it's hard to separate the joy of being in the theater with an honest evaluation of the work. I suppose "The Mountaintop" drags a bit up top. A few fantastical elements, like an outlandish phone call, feel distracting or silly.
Yet Parson's production has a wonderful theatricality, fitting for a welcome back to the stage. Near the end, a brilliant, lightning-fast video montage by Mike Tutaj nods to the screens we've been stuck behind for over a year. 
King's coming assassination looms ever larger as the play progresses, shifting the tone both inward toward King as a man and outward, to the history he made. And though the threat of evil is never far away, the final message is one of resilience and hope.
"The Mountaintop" is the story of an ending and a beginning. As we return to the theater, with vaccines and masks and distance and hope, I can't think of a better message.
Share your opinion on this topic by sending a letter to the editor to tctvoice@madison.com. Include your full name, hometown and phone number. Your name and town will be published. The phone number is for verification purposes only. Please keep your letter to 250 words or less.