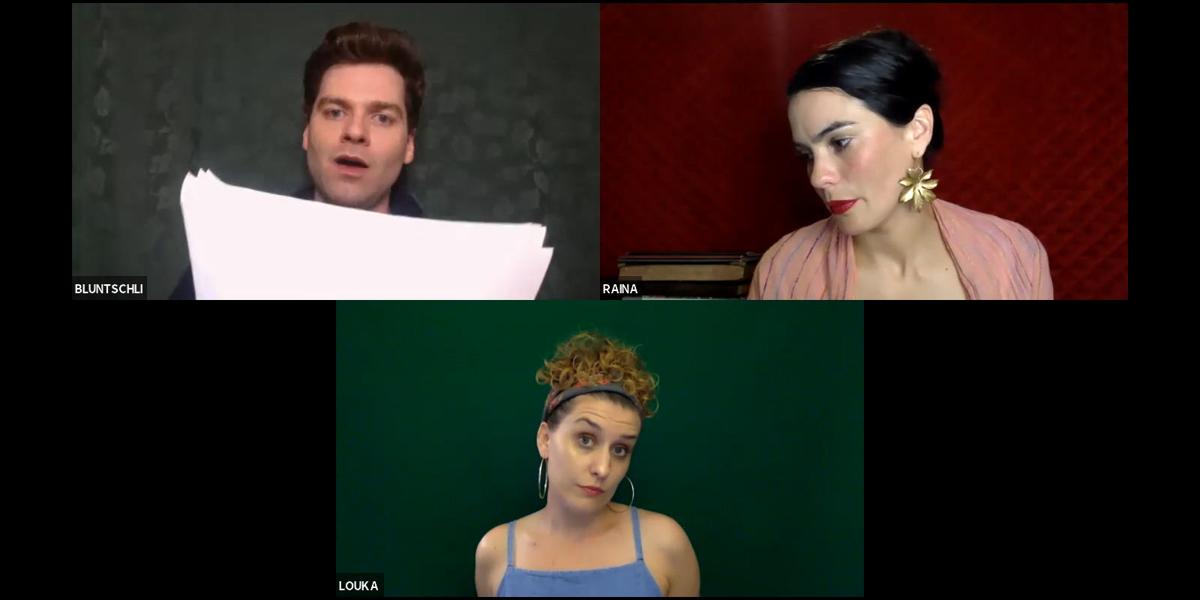 George Bernard Shaw, meet TikTok.
Even those who aren't on the teen-friendly video app may have seen the meme where people "pass" an item — a soccer ball, a brush, a Frisbee — from screen to screen. Drop the brush off screen in one video and it appears at the top of the next, like a virtual flip-book.
This is exactly what it looks like when American Players Theatre actors pass a coat or a piece of chocolate from screen to screen in the new online play reading of "Arms and the Man." The performance goes live on PBS Wisconsin tonight at 7 p.m. and will be available to watch for free through July 26.
"Arms and the Man" premiered in 1894 and was last produced by APT in 2006. For these readings, the actors have the video conferencing app on one side of their screen and the script on the other, with ring lights to illuminate their faces.
With all of this, Brown is able to create a surprising number of theatrical illusions. Melisa Pereyra blows out a candle and the lights dim around her. Gunshots sound from "offstage," thanks to the work of stage manager Jacqueline Singleton. And that passing-the-coat trick works surprisingly well.
The action of "Arms and the Man" begins when a mercenary soldier (Nate Burger) climbs through the bedroom window of a wealthy young Bulgarian woman (Pereyra).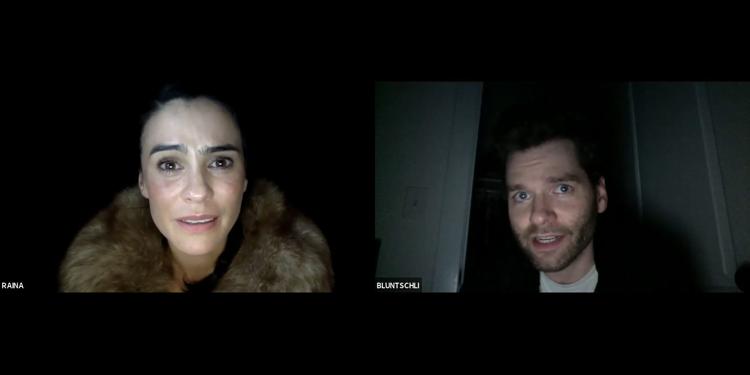 He's famished and erratic but unexpectedly charming. She's intrigued, though of course she's engaged to a soldier from the other side. When Bulgarian soldiers search the house, she hides the intruder, then sends him off in one of her father's trench coats.
Marcus Truschinski has a great deal of fun playing a parody of a conquering hero, wooing both Pereyra's princess-y ingénue and Kelsey Brennan as a saucy chambermaid who's intent on marrying up. Sarah Day flaps and flutters as the dotty mother, a Mrs. Bennet-type character who mainly wants to see her daughter marry well, no matter who the man is.
Filmed a couple months into pandemic shutdowns, this "Arms and the Man" breathes new context into some of Shaw's lines.
"All this washing can't be good for the health. It's not natural," says James Ridge as the father. "I don't believe in going too far with these modern customs."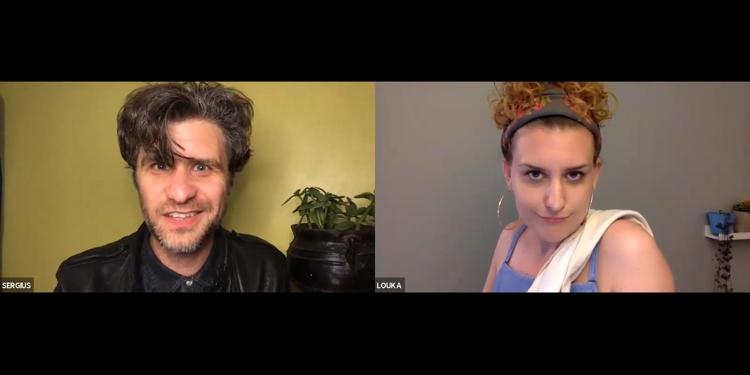 In a post-show chat, actors reflected on the differences between these readings and being outside. Ridge recalled playing the mercenary soldier the last time around ("it was a lot of lantern acting.")
"We are missing the cicadas this year," said David Daniel, who played a Russian officer in the reading.
Brown appreciated that, with a focused video platform like Zoom, there were no whippoorwills, ominous thunderclouds or coughing patrons to distract from the story. On the other hand, sometimes the format itself could draw focus, if someone's camera shook or the microphone sounded garbled. At this reading, a technical glitch — Ridge's internet dropped mid-play — felt like the online equivalent of a rain hold. Everyone rolled with it.
"There's no legacy of APT Zoom productions," Brown said. "We're making this up. I don't want to do this a lot, but it's been an interesting thing to do."
Share your opinion on this topic by sending a letter to the editor to tctvoice@madison.com. Include your full name, hometown and phone number. Your name and town will be published. The phone number is for verification purposes only. Please keep your letter to 250 words or less.
Stay up-to-date on what's happening
Receive the latest in local entertainment news in your inbox weekly!