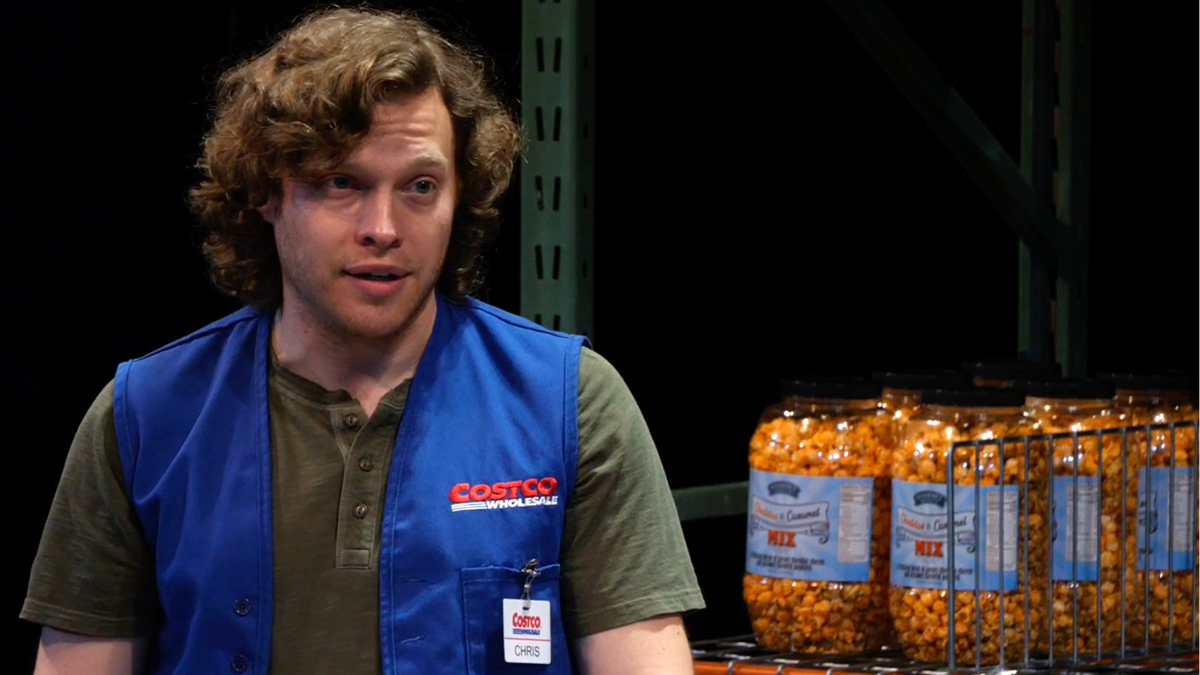 Forward Theater Company is in the middle of a whirlwind week and a half.
The Madison-based Equity company, which typically produces work in the Overture Center Playhouse, recently closed its first onstage performance in more than a year. The thoughtful and well-acted diptych by Samuel D. Hunter, "Lewiston/ Clarkston," earned positive reviews (including a nod from the Wall Street Journal).
On Saturday, May 8, the company opens another production rehearsed and filmed live on the Playhouse stage. "46 Plays for America's First Ladies" is a rolling world premiere written by the ensemble team of writers at The Neo Futurists in Chicago.
Much like "44 Plays for 44 Presidents," which Forward staged in 2012, it's a 100-minute trip through history in vignettes — songs, sketches, monologues and dance.
In the middle of all this, Forward Theater has announced its 13th season, currently set to open on Sept. 9 in the Playhouse. Scott Haden, Forward's director of marketing and communications, said the intention is to have some audience members attend in person, even if they have to be widely spaced in the theater due to COVID-19.
Subscriptions will go on sale first. Forward secured the film rights for all of its productions, so depending on health-related capacity limits, it may issue single tickets for digital access only at first. 
"The season's theme, 'Nevertheless,' really resonated with us," said artistic director Jennifer Uphoff Gray. "We're emerging from this journey and looking at the path ahead, feeling very grateful for what we have survived in this year. There's a sense of resolve and intention as we move forward."
Adrienne Kennedy, now 89, is most famous for her award-winning play "Funnyhouse of a Negro," which premiered in 1964. A recent New Yorker profile called her "our foremost artist of theatrical autobiography." Critics have described this piece as a diary entry about the time when, in late 1960s London, Kennedy was hired by the National Theater in London to adapt a book by John Lennon for the stage.
Set for a Nov. 4 opening is a play pulled from the original 2019-20 season. "The Amateurs" by Jordan Harrison is set, topically, during a plague. In Harrison's dark comedy, a group of medieval players hope to outrun the Black Plague in the 14th century. If their dramatization of the story of Noah's Ark earns the duke's favor, he might put the troupe up and protect them — safer at home, and all that.
"I don't anticipate making substantive changes in how we play it," Uphoff Gray said. "It's a play about these characters and what they went through.
"The big change is going to be how we sitting in the audience hear it. We will have gone through something similar to what these characters have gone through in a way we couldn't have said a year and a half ago."
For February 2022, Forward has scheduled a world premiere by its artist in residence, author Quan Barry. Barry teaches English at UW-Madison and published her funny, witchy novel, "We Ride Upon Sticks," earlier this year.
Uphoff Gray described it as a "mutually beneficial experience."
"She's such an accomplished poet and novelist, but she's pretty new to the world of theater," Uphoff Gray said. "She'll have an all-access pass to everything we do, from board meetings to tech rehearsals."
Forward gave Barry's play "The Mytilenian Debate" a virtual reading over Zoom last summer during its Wisconsin Wrights new play series. In "The Mytilenian Debate," Barry probes questions of family, fertility and identity.
Latimer Ames, a Black 60-something heart surgeon, and his much younger girlfriend find themselves unexpectedly pregnant, while Ames' grown daughter and her husband struggle to conceive, working out tensions within their interracial marriage as they do.
Forward intends keep the reading cast, which included Gavin Lawrence, Olivia Dawson, Jeb Burris and Samra Teferra. 
Finally, in April 2022, Forward has chosen Sarah Gancher's "Russian Troll Farm: A Workplace Comedy." NPR described it as "The Office" but in St. Petersburg, Russia, at the government's Internet Research Agency.
Set during the presidential election of 2016, "Russian Troll Farm" centers on five people whose job it is to undermine democracy using tweets and memes. Our own state even shows up in the plot ("I need tweets aimed at divorced white mothers with health problems, ages 55 to 74, in Kenosha, Wisconsin.")
Gancher originally wrote the play for the stage, but it had not been picked up by any theaters by the time COVID-19 shut them down. Last season there was a production streamed online. Now Gancher is adapting that version back for the stage. 
"We assume everybody in our audience is engaging in social media," Uphoff Gray said. "It's not regional, it's global, even if you don't think it is. The things that come across your feed — you are seeing things from all over and it's impacting how you see the world.
"This is an episode of 'The Office' but what they are selling is dangerous to democracy, not paper."
Forward Theater isn't done for this year. "Within these Walls: Stories of Home," the company's every-other-year monologue festival, is scheduled for June 24-27. For a full list of featured playwrights, visit forwardtheater.com.
Share your opinion on this topic by sending a letter to the editor to tctvoice@madison.com. Include your full name, hometown and phone number. Your name and town will be published. The phone number is for verification purposes only. Please keep your letter to 250 words or less.