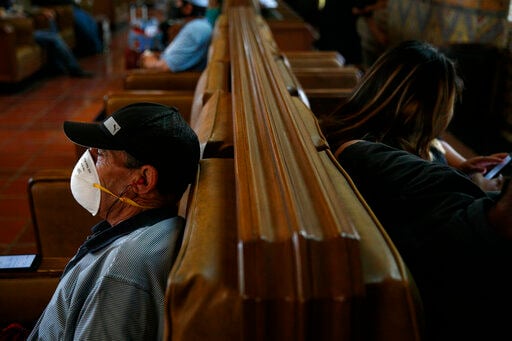 As a Beloit High School junior in 1972, I decided to try out as a cheerleader. The night before tryouts I fell off the balance beam and sprained my ankle so badly, I could not perform. I was devastated.
Imagine my surprise when a classmate told me I had made the first cut. My optimism would rule the day! Friends were pulling for me and I knew I had some support from the judges. But it would not be enough.
I was also the girl who had polio. At nearly 2 years old, I contracted the virus. Likely, doctors have told me, that the live virus in one of the injections may have given me polio. It left me with less muscle mass than the other kids, particularly in my left leg. That lack of strength would have made it nearly impossible to do certain cheerleading moves. It was the kindness of those judges who voted me into the second round of tryouts as a boost to my self-esteem.
Most people were not — and still are not — comfortable asking me about my "skinny" leg covered in scars from surgeries, but it is hard not to notice them. I do not remember my children asking me about my leg; it is just how Mom looked. But my grandchildren at a certain age have started asking me about it. I tell them I had a disease, when I was little, called polio and had many surgeries as a result.
One afternoon, I was talking with my eldest granddaughter, Aspen, who brought up her desire to become a cheerleader. I told her how I had tried out once but did not make it.
She looked at me quizzically and said, "Did they know you had Pinocchio?"
I laughed but did not correct the misnomer Pinocchio; we both knew what she was talking about and it sounded so cute to me.
My second pandemic has had anxious moments. There is still so much doctors simply do not know. Remember when the president argued summer heat would kill COVID-19? We all know how well that is working out across the South. The positive in this for me is that I do not appear to be in a higher risk category because of my polio.
It does not escape me that the pandemic I survived has had no clear understanding for my children, much less theirs. The COVID-19 pandemic had led to some media comparison to the polio epidemic.
Friends have sent links to stories about coping, staying inside, and avoiding crowds. But like everyone else, I wait. And pray.
The fear, stress, and loneliness of this experience is the same as what many people went through in the '40s and '50s before Jonas Salk discovered the polio vaccine. COVID-19 has forced all of us to alter life as we know it.
On my optimistic days, I know there will be a vaccine and we will all feel safe again someday. The scary question is whether someday will be measured in months or years before we can truly say we feel protected.
This summer of COVID-19 will be history someday and yet another grandparent will have their story to tell. The story of how they marked the end of high school in 2020, not dancing in a gym with their friends, but on Zoom.
Debra Hoppe Moon was born and raised in Beloit. She is a retired health care worker eagerly awaiting a chance to return to her volunteer work.
Share your opinion on this topic by sending a letter to the editor to tctvoice@madison.com. Include your full name, hometown and phone number. Your name and town will be published. The phone number is for verification purposes only. Please keep your letter to 250 words or less.
Be the first to know
Get local news delivered to your inbox!