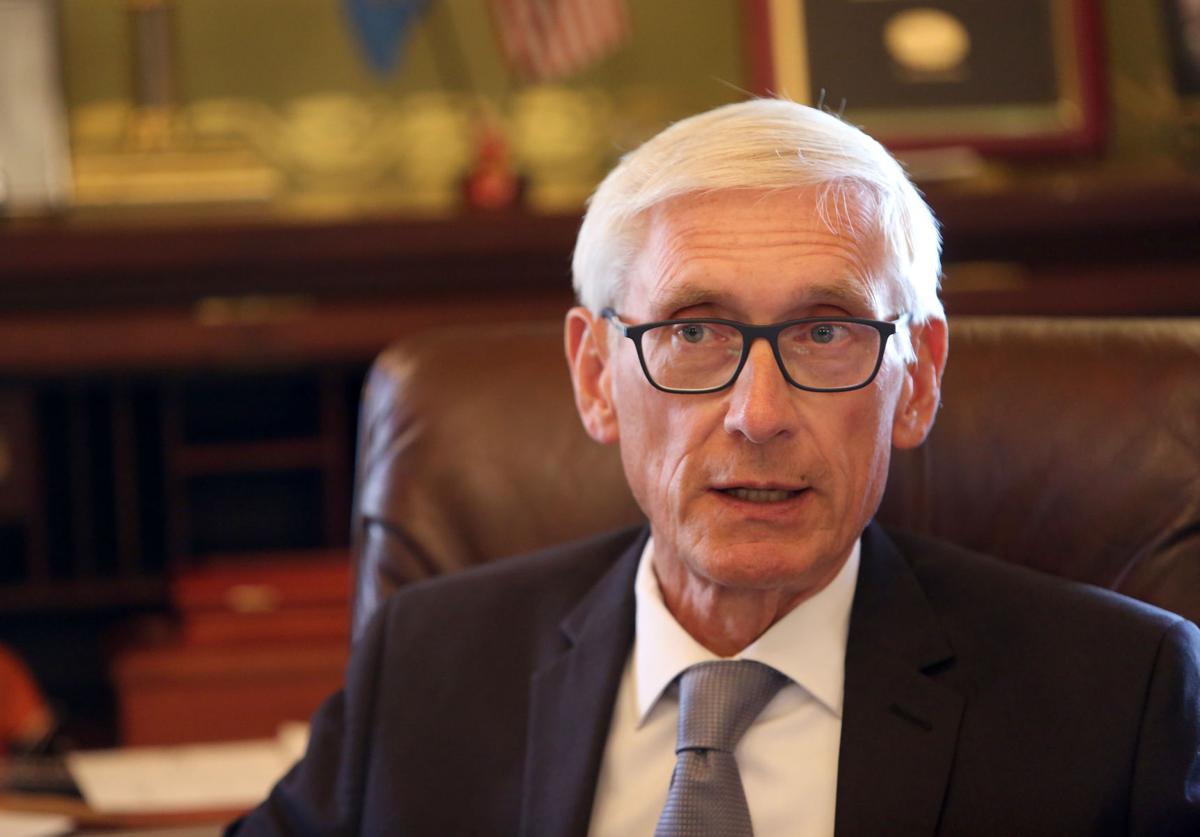 Gov. Tony Evers suggested the state could temporarily waive Wisconsin's Sept. 1 school year start date as part of potentially broader efforts to help kids catch up after facing a challenging academic landscape amid the COVID-19 pandemic.
He also said he hoped districts would offer "very robust summer school sessions" as officials face what he described as "real obligations" to pupils who may have fallen behind over the last year.
"There's no question that there is a learning loss, and I'm not blaming anybody for this," the Democratic governor said at a virtual WisPolitics.com luncheon Tuesday. "This is a pandemic … and so it's just one of the byproducts of that and we have to face it and make sure that our kids get caught up."
Lawmakers in recent sessions have sought to lift the Sept. 1 start-date for public schools, put in place in a 2000 law that was pushed by the tourism industry. But those efforts to begin instruction earlier haven't been successful, as tourism officials have resisted cutting into one of their most profitable months.
In the current school year, school districts across the state have split over offering virtual, in-person or hybrid models of instruction. Wisconsin's largest school districts, Madison and Milwaukee, have remained largely virtual for the length of the pandemic, though officials are planning to begin to bring some students back in classrooms in the coming weeks.
Evers, a former state superintendent and lifelong educator, stressed Tuesday the decision on whether to reopen is left to each school district.
"I cannot order schools to open," he said. "It's not part of my ability as governor. What I can do is get shots in arms and help them get the PPE in order to keep people safe. That's my job."
Legislative Republicans in recent weeks have sought to reward districts that have offered in-person instruction.
The Republican-led powerful legislative budget committee last month directed some $70 million in federal funds lawmakers have purview over to be distributed based on a formula of how much time districts spent with students learning in-person.
But Evers rejected that notion Tuesday, noting "it costs money to do it virtually; it costs money to do it in person."
"Whether that idea has validity or not, and I don't think it has much, it's out of the question," he said.
On Monday, teachers and other school personnel across the state became eligible for the COVID-19 vaccine, though it could take weeks for those individuals to get shots.
"If it can be done, should it be done? Of course," he said. "But it's not a mandate."
On the race for state superintendent, Evers said he's not sure yet if he'll endorse in the race. But he called on voters to learn about the candidates ahead of the April 6 general contest.
The spring primary originally drew a field of seven candidates, which was winnowed down to two last month: Deb Kerr, a former superintendent of Brown Deer Schools, and Jill Underly, superintendent of the Pecatonica Area School District.
Underly has won the endorsement of the state Democracy Party and a series of Democratic lawmakers and other officials. Kerr, meanwhile, has the backing of conservatives including former Republican Gov. Scott Walker.