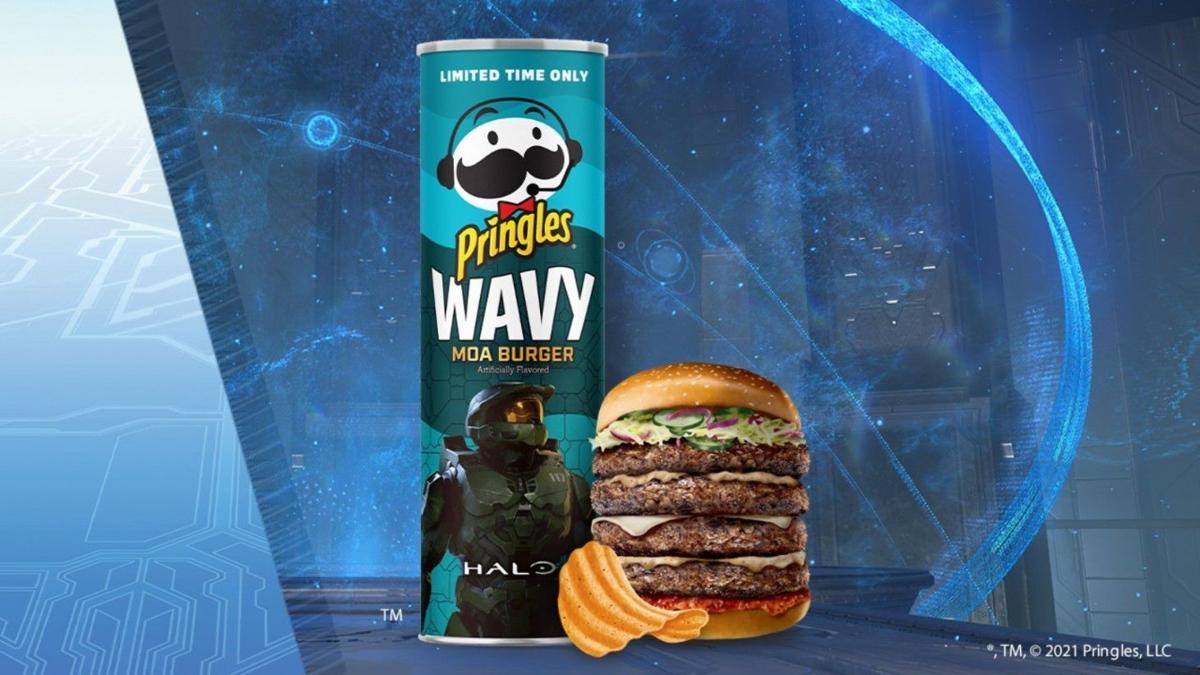 Pringles, having run out of weird earth-sourced flavors for its potato crisps, has gone to the Epsilon Eridani system looking for inspiration.
The new limited edition Pringles Wavy Moa Burger flavor is available for a limited time only at Walmart. What is a "moa," you ask?
Googling informs us that moas were a real species of flightless, wingless birds that lived in New Zealand and abruptly went extinct about 600 years ago. So unless Pringles has some "Jurassic Park"-type researchers who were able to extract the DNA from moa fossils to make new clones, then fry them on the grill, that's out.
Apparently moas in this case are fictional creatures, big ostrich-like flightless birds, which appear in the "Halo" series of sci-fi shooter videogames. This explains why the Pringles man on the container is wearing a headset. At first I thought he was supposed to be working customer support for Pringles, answering questions about what a moa is.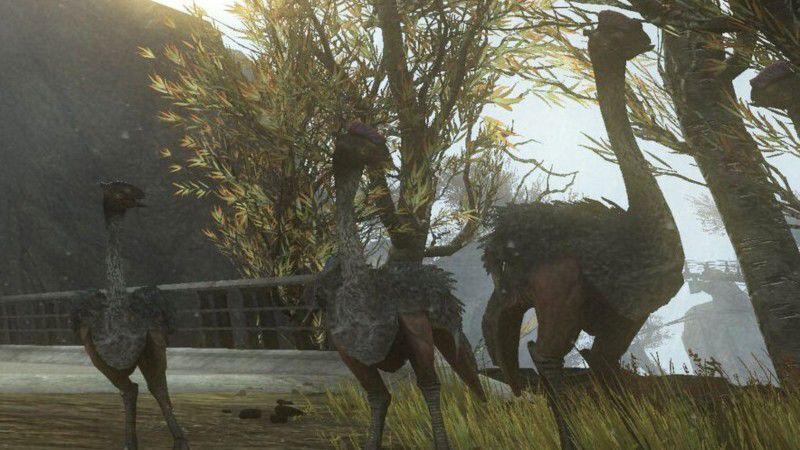 Then I realized that, to a younger generation of players, "headset" = "gaming." This is alien to those of us in an older generation of gamers, who never used headsets because we never expected to be able to talk to Frogger.
Also, it's a little odd that the Pringles man has a headset and microphone, given that he has no ears and no mouth? Just that big handlebar mustache.
Anyway, the picture on the container features a burger stacked four patties high. More Googling tells me that moa burgers are a fast-food staple in the Halo-verse, at least until they became almost extinct. (They didn't stop eating them. They just became a lot more expensive.)
It is a little strange to be presented with a strange, exotic creature that I've never heard of before and have the first thought ,"Wonder what those taste like?" What did those big, harmless creatures do to deserve such a fate? And then I remember cows. Maybe Moa Burger Pringles are a stealth argument for veganism, a sly way to make us re-evaluate our relationship to the food we eat.
On the other hand, I am confident saying no space ostriches were harmed in the making of this chip. There's only the faintest of meaty taste to the wavy chip, and it's more beef than chicken, turkey or other poultry variant. Garlic and ginger dominate the flavor, with a little pepper thrown for heat.
It's a pretty tasty combination of spices, and as someone who rarely likes the taste of meat in a potato chip, a welcome surprise. Still, if I ever end up next to Master Chief eating lunch in the Epsilon Eridani system, I might order a side salad.