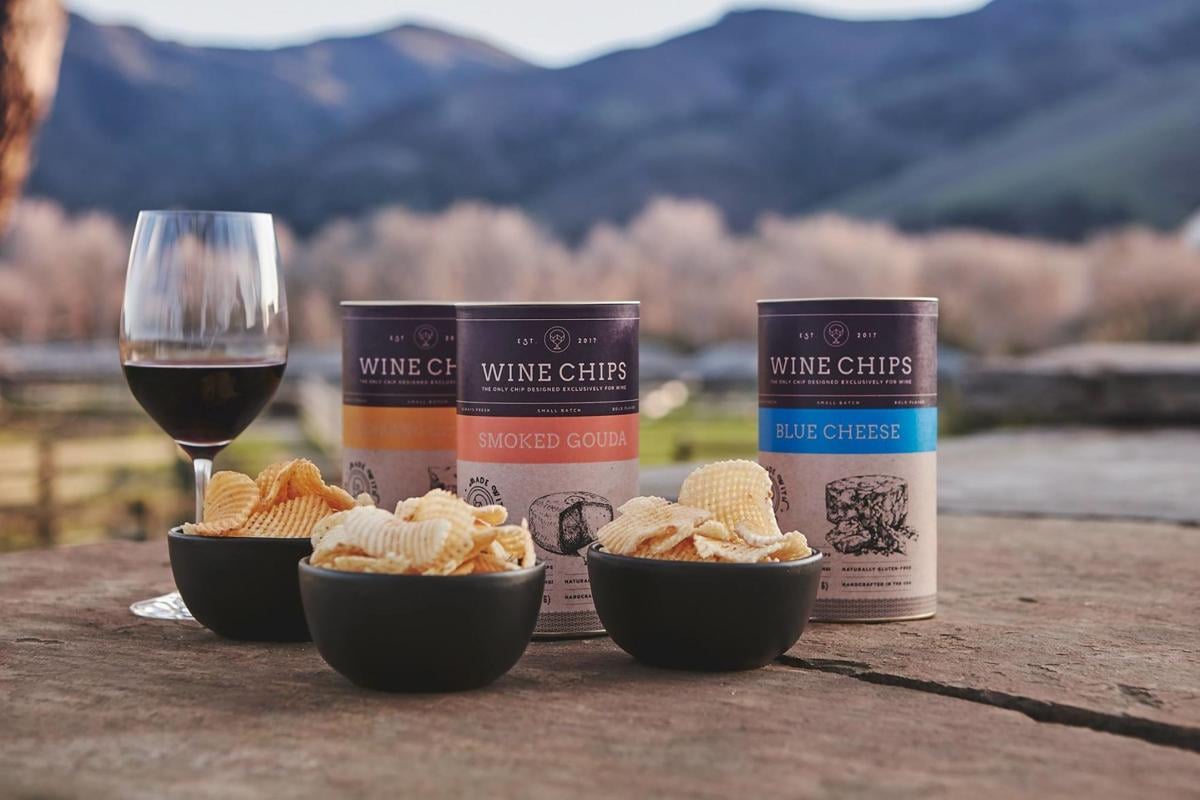 A couple of weeks back, I signed up for a virtual tasting event that paired beers from Milwaukee-based Mobcraft Beer with potato chips from Madison's own Slide Gourmet Potato Chips. It was great — turns out curry garlic chips are a natural fit with a barrel-aged Eisbock-style ale (sweet and malty). Dill pickle chips matched up nicely with a cold Kolsch.
That's not too surprising, right? A bottle of beer and a bag of salty potato chips seem like a match made in heaven, whether you're at the ballpark or a summer picnic.
At first, it felt bizarre to rip open a back of sour cream 'n' onion Ruffles and pop open a nice bottle of pinot grigio or pinot noir or ... I think that's all of the pinots? I don't know much about wine. (Editor's note: That is not all of the pinots.)
It's a highbrow/lowbrow mismatch that doesn't seem like it would work. (Editor's note: It does though! Oreos and Champagne!) 
Then I thought about it. What's the food that wine drinkers stereotypically eat along with a glass of wine? Cheese! So maybe that means Cheetos would go well with a cabernet sauvignon? 
Entrepreneur Jonathan Strietzel thought so, or so the story goes. He was eating cheese-flavored chips with a glass of pinot noir. The problem, of course, is that most cheese-flavored potato chips don't taste much like cheese. Actually, they don't taste much like anything at all, because their mild flavor is meant to be consumed by the bagful.
So Strietzel created Wine Chips, a potent, thick lattice-cut chip meant to be paired with particular kinds of wine. Wine Chips makes four varieties — blue cheese, asiago, manchego and smoked gouda — along with instructions on what wine goes best with each chip.
The chips are supposedly starting to appear at gourmet grocery stories, but I haven't seen any around Madison yet. Through the winechips.com website, customers can order $20 "starter kits" featuring three 3-ounce bags of each flavor, or various combo packs. Not surprisingly, the site is pushing various gift sets, including one for Mother's Day that includes wine tumblers and a tote bag for picnicking.
For the really adventurous, there's the Private Reserve Club, a monthly subscription service which offers special small-batch flavors each month, such as May's Billionaire Bacon flavor. 
The four base flavors that Wine Chips sent to the newsroom were plenty strong enough for me. The blue cheese chips were positively funky in an authentic way, while the smoked gouda were not for the faint of heart. (Editor's note: They were also kind of chalky? Like chips and cheese blended, put through a dehydrator and reconsituted?)
The asiago cheese flavor was probably the only one of the four that I would unhesitatingly pour into a bowl and offer to guests. (Editor's note: This is correct.) 
But that's not really the point, is it? These chips aren't meant to be consumed on their own, but paired with a strong vintage that can go toe-to-toe with them. And on that score, all four of them worked really well, such as munching on those blue cheese chips with a buttery chardonnay. (Editor's note: Full-bodied whites are the way to go here.) 
In essence, the chips are an easy and convenient way of getting the flavor notes from a cheese and cracker plate without having to break out the cutting board. Even if you're not a big wine drinker, it makes the ordinary mass-produced potato chip feel a little unsatisfying by comparison. 
(This editor went back to tortilla chips.)