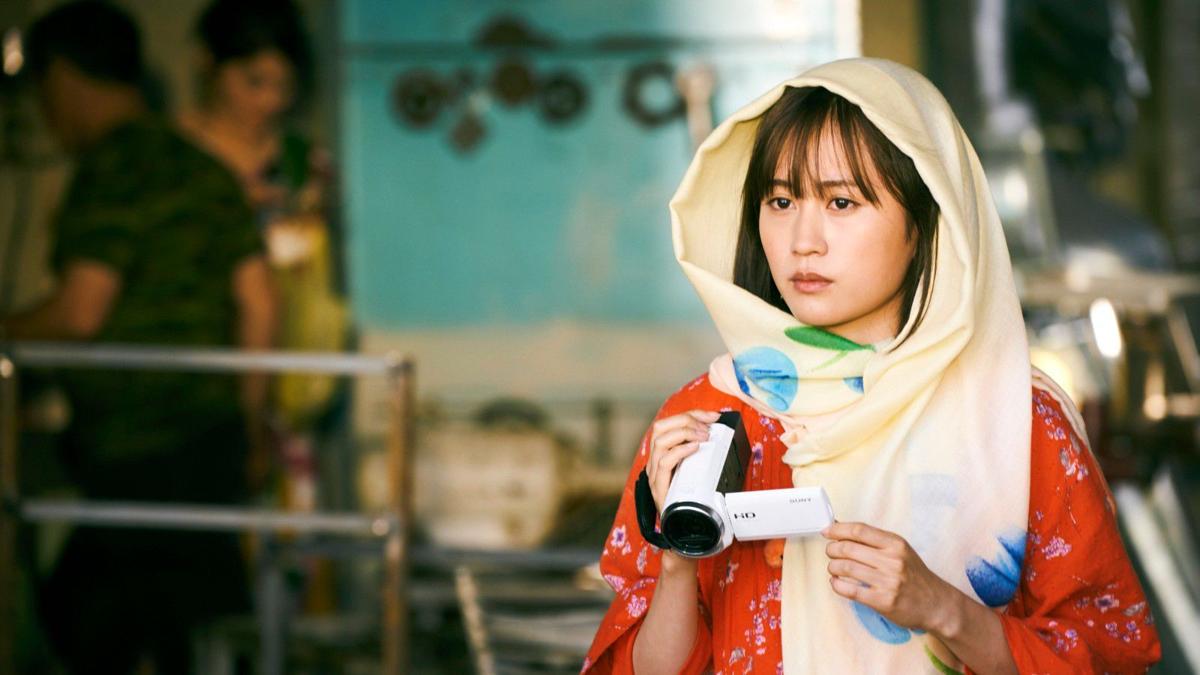 I watched Kiyoshi Kurosawa's "To the Ends of the Earth" on a digital screener, and at first I thought something was wrong with the link. In the opening scene, a young Japanese woman walks out of her hotel and into a crowded street teeming with conversation. And yet there were no subtitles.
Gradually, I realized that Kurosawa was putting the audience in the shoes (or the ears) of the woman, the host of a TV travel show named Yoko (Atsuko Maeda), on assignment in Uzbekistan. She doesn't speak Uzbek, and can't understand what people around her are saying. So neither do we. It's a conceit that continues throughout the film (we do get subtitles when characters talk to each other in Japanese), making us feel the uneasy sense of dislocation and confusion that Yoko feels.
Kurosawa may be best known outside Japan for making two influential films in the J-horror genre, "Pulse" and "Cure." But he's a filmmaker who can inspire a wide range of emotions in the viewer beyond fear, and "To The Ends of the Earth" effectively evokes the feeling of being unmoored and powerless in a strange environment.
"To The Ends of the Earth" is this week's film in the Madison Museum of Contemporary Art's Spotlight Cinema series. Beginning at 7 p.m. Wednesday, museum members can register for a free link to watch the film, while all others can register and rent the film through its distributor, with a portion of the proceeds going to the museum.
While to fans of the TV show, Yoko may seem to be the star, in reality she is at the mercy of the producer and the camera crew, gamely acquiescing to every assignment. When a local food vendor serves her a bowl of uncooked rice, she has to smile for the camera and pretend it's delicious ("Wonderfully crunchy!")
In one harrowing scene, the producer makes her ride a clearly unsafe amusement park ride over and over, with even the ride operator objecting that she could suffer permanent brain damage. But Yoko does what she's told; she staggers off the ride to throw up, and then gets back on for another take.
No wonder, perhaps, that she's develops an affinity for a tethered goat she finds behind a shop, and convinces the crew to film a segment where they release the goat into the wild. From there, we slowly see Yoko gaining agency over her life. Instead of meekly going along with what she's told by her crew, she stands up for herself. Instead of being terrified by the unfamiliar in Uzbekistan, she embraces it, leading to a lovely scene where she wanders into an opera hall where an orchestra is practicing.
It's at this point that "To the Ends of the Earth" starts to become almost dreamlike, leading to a rapturous musical finale on a mountaintop. It's a very strange film, but endearingly strange, and one that embraces the value of stepping boldly into unfamiliar new spaces and situations. After a year of feeling trapped in our familiar routines, that uncomfortable feeling seems irresistible.