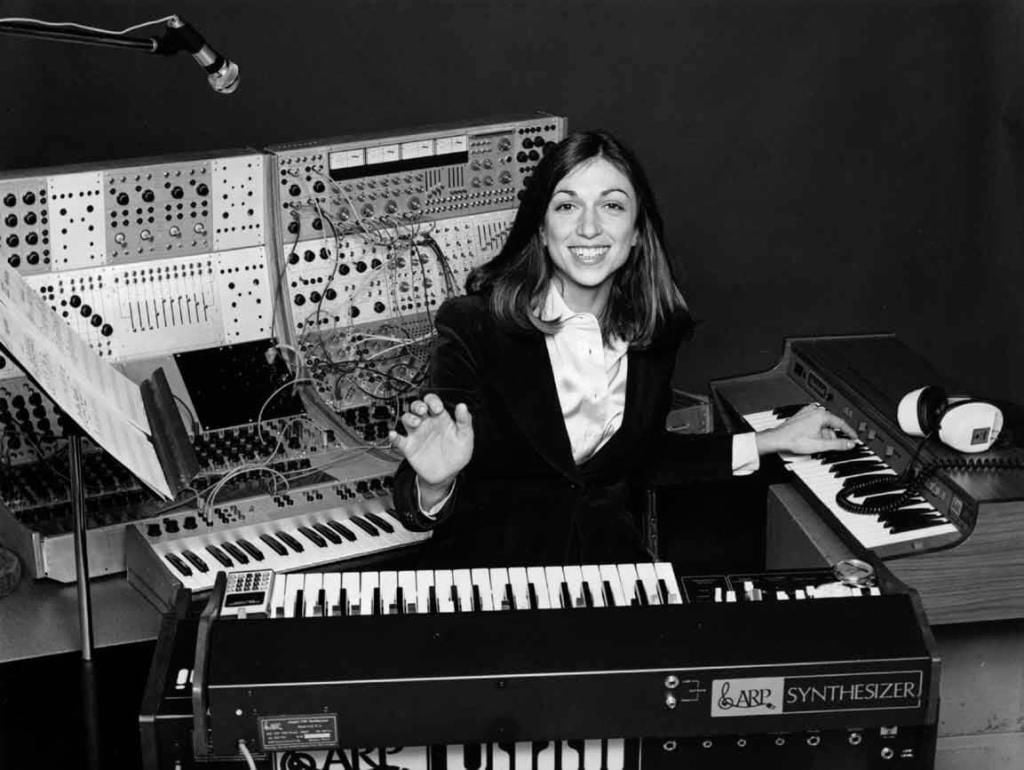 When you think of rebellious music, the snarling vocals and slashing guitars of punk rock usually come to mind. But the sounds of a revolution can also be beeps, boops and synthetic droning.
Lisa Rovner's engaging documentary "Sisters with Transistors" documents a group of women who fought the establishment on two fronts: that electronic music is really music, and that women are capable of making it. The film is available to rent and stream online via Film Metrograph.
Narrated by musician Laurie Anderson and using a wealth of archival material, "Transistors" is broken up into a series of individual profiles of women who, between the 1950s and 1980s, became fascinated by the possibilities of electronic music when it was in its infancy. For the women, technology offered the freedom to make music without having to navigate the male-dominated structures of music production and distribution, whether it was radio, recording studios or concert halls.
"You were the composer," said Suzanne Ciani, who, in one clip, conjures up beautiful and supple music out of a few suitcases full of electronics for an audience sitting cross-legged in an art gallery. "You were the performer. You were the arbiter of your vision."
Delia Derbyshire was a British mathematician who said her music was inspired by the air raid sirens that filled the skies of London during the Blitz — an abstract sound with concrete meaning. She would go on to compose for the BBC, including the iconic "Doctor Who" theme song in the early 1960s. In France, composer Éliane Radique wryly remembered how her male colleagues dismissed her efforts; one said her main contribution to the studio was that she made it smell nicer.
The pushback from the establishment was fierce. One 1950s BBC report refuses to even call it music. When Bebe Barron and her husband Louis composed the score for the sci-fi film "Forbidden Planet," the musicians' union balked at the idea of calling it a score, and made the studio label it "electronic tonalities."
Electronic music is much more accepted now, but is often thought of as a male-dominated field, and the contributions of women are largely erased from its history. "Sisters" doesn't really delve into the reasons why that happened, but then it probably doesn't have to, as the same marginalization happened to women in computer science and in so many other fields.
Instead of getting angry, "Sisters with Transistors" opts to inspire by presenting and celebrating these women. The film ends with a few images of the surviving composers, still making music on their own terms, following their own creative visions rather than trying to conform to mainstream tastes. And what could be more punk rock than that?