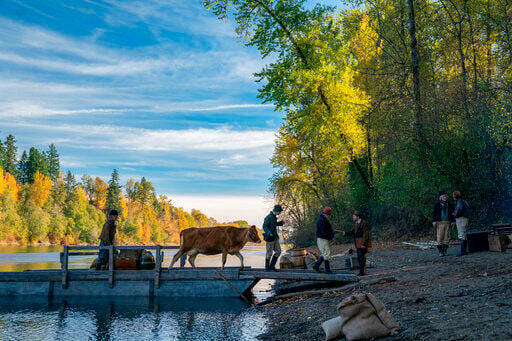 On Thursday, March 5, I went and saw the new version of Jane Austen's 'Emma" with a half-full audience at AMC Madison 6. I thought it was fine.
I spent the rest of 2020 thinking about that innocuous, er, inn-o-cent night. It would be a long time before I would be back to see a movie in a theater again, and it'll be a long time until I see one with a crowd.
The loss of going to the movies doesn't compare to many of the other heartbreaks of this strange and sad year. But it is a heartbreak nonetheless, especially for someone like me who loves movies and watches them for a living.
That ache is compounded by the anxiety that surrounds the theatrical moviegoing experience right now. Temporary shifts meant to respond to the COVID pandemic could become permanent changes. With studios like Disney and Warner Bros. embracing streaming as a future (if not the future) of movies, one worries what movie theaters will be like when we finally emerge from all this.
The truth is that nobody knows. My guess — my hope — is that as convenient as streaming is, people will still crave the communal appeal of just "going out to the movies," whether out on a date, out with friends or just whiling away a rainy afternoon. For now, if you don't feel comfortable going to a movie with other people (Dane County public health orders limit each screening to just 10 people) you can buy gift cards to support your local theaters. You can also rent out a theater for a private screening. 
A messy year deserves a messy Top 10 movies list, and this one fits the bill. I watched some movies in theaters, some on video-on-demand, and others on streaming services. One movie technically opened in 2019 but didn't get to Madison until March. Another movie is being classified by some as a TV show.
To muddy the waters further, I've added a bonus list of the "Best Movies of 2021," listing a few films that I saw this year at festivals and elsewhere that technically won't "open" until next year. That'll give us something to look forward to, anyway.
1. "First Cow" — Kelly Reichardt may be the quintessential American filmmaker, making quiet but powerful films about the distance between the country we want to be and the one we often are. This period piece about two friends in 1809 Oregon who attempt to start a baked-good business is moving and funny and clear-eyed about the headwinds facing such innovators in a dog-eat-dog society. Now available to watch on Showtime.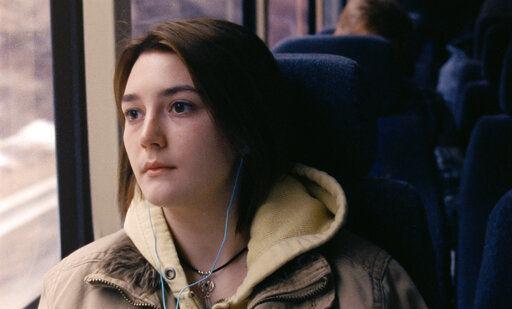 2. "Never Rarely Sometimes Always" — Eliza Hittman makes films ("It Felt Like Love") that look unsparingly at the lives of teenagers, and her harrowing latest film follows a teenage girl (Sidney Flanigan) who must travel out of state to get an abortion. The film unsparingly chronicles the obstacles she has to overcome to exercise her legal right to choose, and how our institutions treat girls in this situation. Now streaming on HBO MAX. 
3. "Portrait of a Lady on Fire" — While technically a 2019 release, Madison didn't get Céline Sciamma's period romance until March, so it counts in my book. With precise, confident brushstrokes, Sciamma creates a tender and complex love story in 1770 France between a portrait artist and her subject, a kept young woman about to be married off to a man she barely knows. Now streaming on Hulu. 
4. "David Byrne's American Utopia" — Byrne's "American Utopia" show at the Orpheum Theater in 2018 (Remember live music? Sigh.) was my favorite show of that year, and Spike Lee's concert film captures the energy and innovation of the live performance. The color guard-inspired staging, in which musicians march and dance around the stage, were a shot of adrenaline to Byrne songs old and new. Now streaming on HBO MAX.
5. "Soul" — Pixar's latest is a dazzling charmer that follows a jazz musician from New York City to the afterlife and back. Pete Docter ("Inside Out" and "Up") continues his streak of delivering complex emotional themes within high-energy animation, making a movie about nothing less than the meaning of life itself. Now streaming on Disney+. 
6. "Small Axe" — Steve McQueen's five-film anthology about the West Indian immigrant community he grew up in may have been the quintessential movie event of 2020, particularly since it blurred the lines between movie and TV show. If I had to pick a favorite of the bunch, it's the electric romance of "Lovers Rock," but much of the power of "Small Axe" comes from the way the individual pieces fit together into a multifaceted whole. Now streaming on Amazon Prime.
7. "The Personal History of David Copperfield" — Known for his acidic political satires ("Veep"), Armando Iannucci made a surprisingly buoyant adaptation of the Charles Dickens classic, with a cheeky wit and an excellent, diverse cast led by Dev Patel in the title role. Now available to rent on video-on-demand.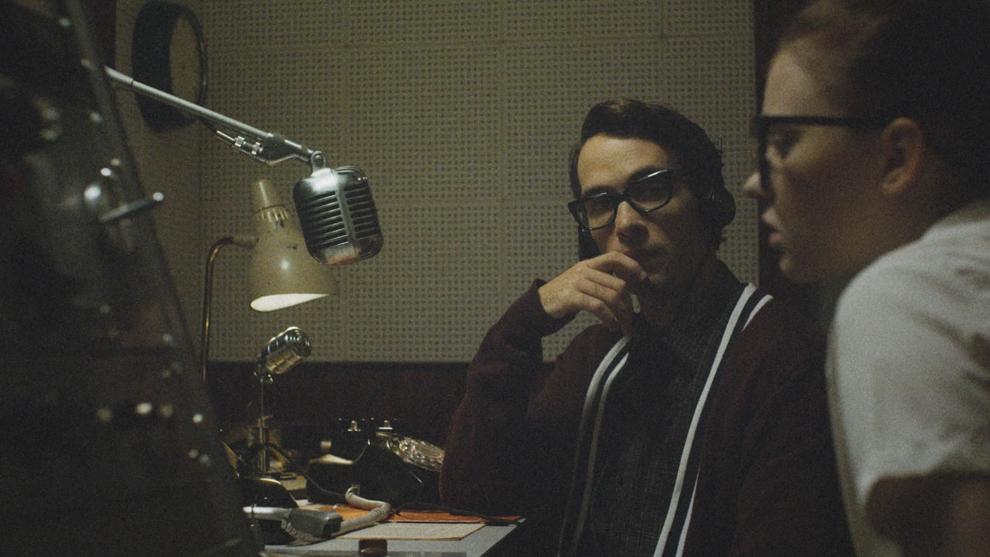 8. "The Vast of Night" — First-time director Andrew Patterson's relentlessly creative sci-fi movie uses long tracking shots and brilliant sound design to take us inside a town in 1950s Texas that may be experiencing a visitation from aliens. Wear a good pair of headphones when you watch this one. It's now streaming on Amazon Prime. 
9. "The Assistant" – Kitty Green's film is like a workplace horror story, following a day in the life of the traumatized assistant (Julia Garner) of a Harvey Weinstein-like film mogul, struggling to retain her humanity as the rest of the office enables her boss's predatory behavior. The scene in which an unctuous HR executive (Matthew MacFayden) talks her out of filing a complaint feels terrifyingly banal. Now streaming on Hulu and Kanopy. 
10. "The Climb" — Director Michael Angelo Covino and co-star/co-writer Kyle Marvin constructed their debut as a series of comic short films, most shot in just one continuous take, following the ups and downs of a friendship over many years. It was one of the funniest movies I saw last year, and ultimately rather moving, too. Available on video-on-demand and DVD Jan. 19. 
Honorable mentions: "Babyteeth," "Sound of Metal," "The Nest," "The Outpost," "The Forty-Year-Old Version," "Trial of the Chicago 7" and the film version of "Hamilton."
Best movies to come in 2021:
1. "Nomadland" — Frances McDormand is a two-time Oscar winner, but I almost forgot that in watching this beautifully raw film about a middle-aged woman who lives out of her van, traveling the country from job to job. The film presents this life as one of both freedom and desperation, and director Chloe Zhao uses real location and non-actors to give the film a poetic verisimilitude. Set for release on Feb. 19. 
2. "Minari" — Writer-director Lee Isaac Chung drew from his own childhood in making this tremendously moving film about a Korean family that starts a small farm in 1980s Arkansas. While the film has the specificity of actual memories, it tells a universal story about the American dream, and the emotional cost of chasing it. Set for release on Jan. 26.
3. "I Carry You With Me" — First-time director Heidi Ewing tells a love story that spans decades between two young Mexican men, and endures even when one illegally enters the United States to pursue his dreams of becoming a chef. Set for release on Jan. 8.
4. "Identifying Features" — This beautifully harrowing film from Mexican director Fernanda Valadez follows a mother's quest to find out what happened to her teenage son, who disappeared while attempting to illegally immigrate to the United States. Valadez balances the often dark subject matter with gorgeous visual imagery. Set for release on Jan. 22. 
5. "The Truffle Hunters" — This affectionate documentary looks at the bond between men and dogs, in this case dogs trained to hunt truffles and the old Italian men who employ them. Scheduled for release on March 12.