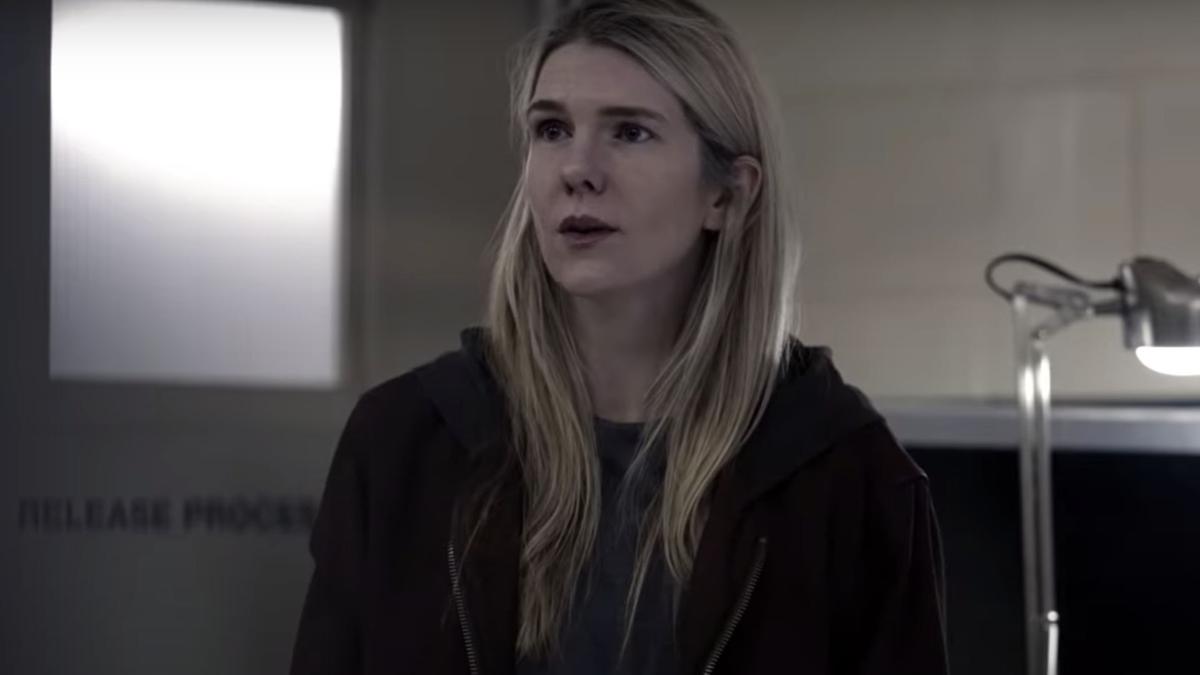 The two main characters in Amazon Prime's "Tell Me Your Secrets" are the girlfriend of a serial killer and the mother of one of his supposed victims.
Would it surprise you to learn that the serial killer's girlfriend is the hero and the mother is the villain?
It's not quite that cut and dried, but "Tell Me Your Secrets," which drops its 10-episode first season on Amazon Prime on Friday, revels in playing against expectations. The show was originally made for TNT in 2019, but when the cable network passed on airing it, Amazon picked it up.
Like HBO's "The Undoing," bingeing "Tell Me Your Secrets" is like polishing off a tin of Harry & David gourmet popcorn — it's a cut above its junk-food counterparts, but that doesn't mean you feel any better when you're done. As my wife succinctly put it, "Everyone on this show is icky."
The ickiest of them all is Kit Parker (Xavier Samuel), a Texas serial killer convicted of killing nine young women. He was put behind bars with the help of Karen Miller (Lily Rabe), his longtime girlfriend, who lived in romantic bliss with him for years and was apparently unaware of his crimes.
Because so much of the country believes Karen had to have participated in the murders, she's put into the witness protection program and given a new life in a small Louisiana town under the name Emma Hall. But she's far from safe. Her case worker/therapist (Enrique Murciano) is hostile and controlling, and a teenage girl she befriends in the town ends up murdered. Rabe excels at toggling in flashbacks between the trusting, naïve Karen and the wary, damaged Emma, who tries to save the girls in town from the killer in not-too-subtle penance for failing to save her ex-boyfriend's victims.
Back in Texas, Mary Barlow (Amy Brenneman) is obsessed with finding Karen/Emma. Her daughter Theresa disappeared seven years earlier after crossing paths with Parker, but her body was never found, and Mary is convinced Karen knows what happened to her. Grief has turned Mary into a monster, willing to manipulate her own family and even other victims' families in her search for Theresa.
Brenneman, who usually plays likable heroines on shows like "Judging Amy" and "NYPD Blue," seems to delight in playing a villain, albeit one who thinks of herself as a heroine or a martyr, and that gives her permission to do all kinds of unsavory things in the name of "healing" and "closure." Chief among them is that she hires a serial predator named John Tyler (Hamish Linklater) to use his skill at stalking women to track Karen down. Linklater is supremely creepy as a predator adept at lowering women's defenses by coming across as a harmless dork.
There are moments in "Tell Me Your Secrets" that tip over into overwrought Southern noir, especially when Karen/Emma has an occasional freak out where she's not sure what's real and what's a hallucination. But the performances are good, and the lurid overlapping mysteries keep us watching. Since it's highly unlikely they'll figure out a way to do a second season of "The Undoing," it's worth a shot.
Also on streaming: One of my favorite movies of 2020, "Nomadland," arrives on Hulu Friday as well as playing in theaters. Frances McDormand is a shoo-in for an Oscar nomination, playing a widow who travels the country in a van from job to job, a nomadic existence lived partly by choice and partly by necessity.
Russell T. Davies, who created the landmark British version of "Queer as Folk" as well as revived "Doctor Who," launches the new miniseries "It's a Sin" Thursday on HBO MAX. The semi-autobiographical series follows four gay men and their one straight female friend in London in the 1980s, as AIDS ravages their community.