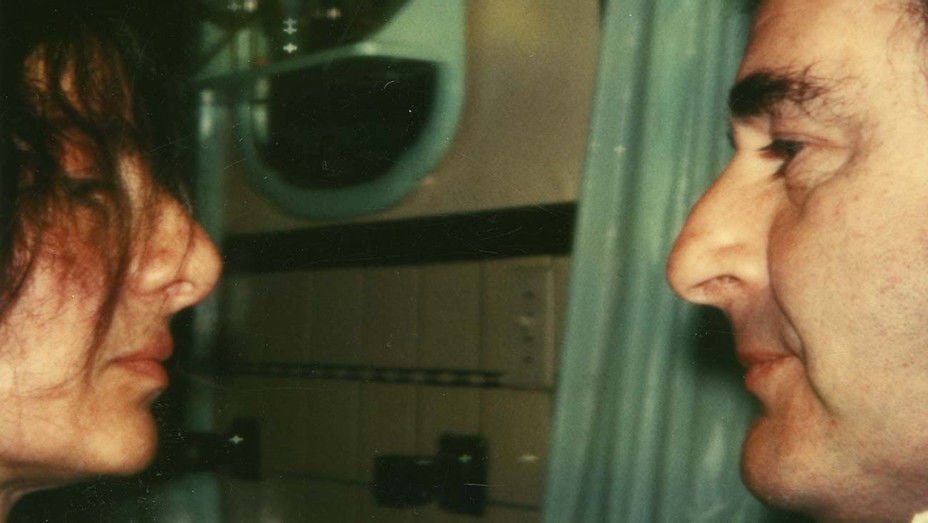 The old woman is carefully tying dental floss to the knob of her kitchen cupboard, and the first question that occurs to the viewer of Daniel Hymanson's documentary "So Late So Soon" is, of course, why?
Answer: She's using the dental floss to string up a plastic cow to hang above her stove. Obviously.
It makes sense to Jackie Seiden, the Chicago artist and art teacher who, with her husband and fellow artist Don Seiden, is the subject of Hymanson's enchanting and bittersweet film. The Seidens have spent their lives following their creative muses, and "So Late So Soon" is a touching look at the possibilities and limitations of a life devoted to one's art.
A film about artists is a fitting conclusion to the Madison Museum of Contemporary Art's Spotlight Cinema series. Beginning at 7 p.m. Wednesday, museum members can watch it online for free for one week. Non-members can watch it online for a rental fee, with the museum and the film's distributor, Oscilloscope Laboratories, splitting the fee.
Hymanson, who was one of Jackie's students as a boy, filmed the couple on and off for five years, and takes a fly-on-the-wall approach to documenting their lives. Their Chicago home is a museum in peach, blue and green crammed with tchotchkes, sculptures and student artwork. The backyard is full of life-size animal statues created by Don.
To the untrained eye, it looks like clutter. But there is an artist's eye at work, and the couple has spent their lives curating their home to fit their appetite for art. An old student's drawing framed in the hallway, of an angry girl with broken teeth, still brings Jackie to tears both as an expression of emotional pain and artistic directness. "If you're going to say it, say it."
In the film, Don is usually sitting placidly, reading a book, while Jackie unleashes a torrent of observations, memories and provocative statements. At one point, she vows to stop talking and observe a "code of silence." She lasts 13 seconds.
While the couple's charming eccentricities may remind some viewers of the classic documentary "Grey Gardens," Hymanson also captures the things they have in common with any elderly couple. They still argue, often about things that happened decades ago and never resolved. And they're facing the infirmities and indignities of old age together. Jackie goes to the local roller rink, one of her favorite spots, but decides not to put on her skates, wisely worrying that a fall could be catastrophic. Instead, she sits on the sidelines, bobbing her head to the pop music, watching the skaters whizz by.
When Don's health starts to deteriorate, and he has to move into an assisted living facility at least temporarily, their loneliness at being apart is understated and palpable. It's poignant to think that this strange house, such a reflection of their tastes and temperaments, will still be standing after both of them are gone.
As Don tells Jackie in the film, "We made a life that's really unusual. And it's a life that only you and I could have made." As a summation of a marriage, that's hard to beat.