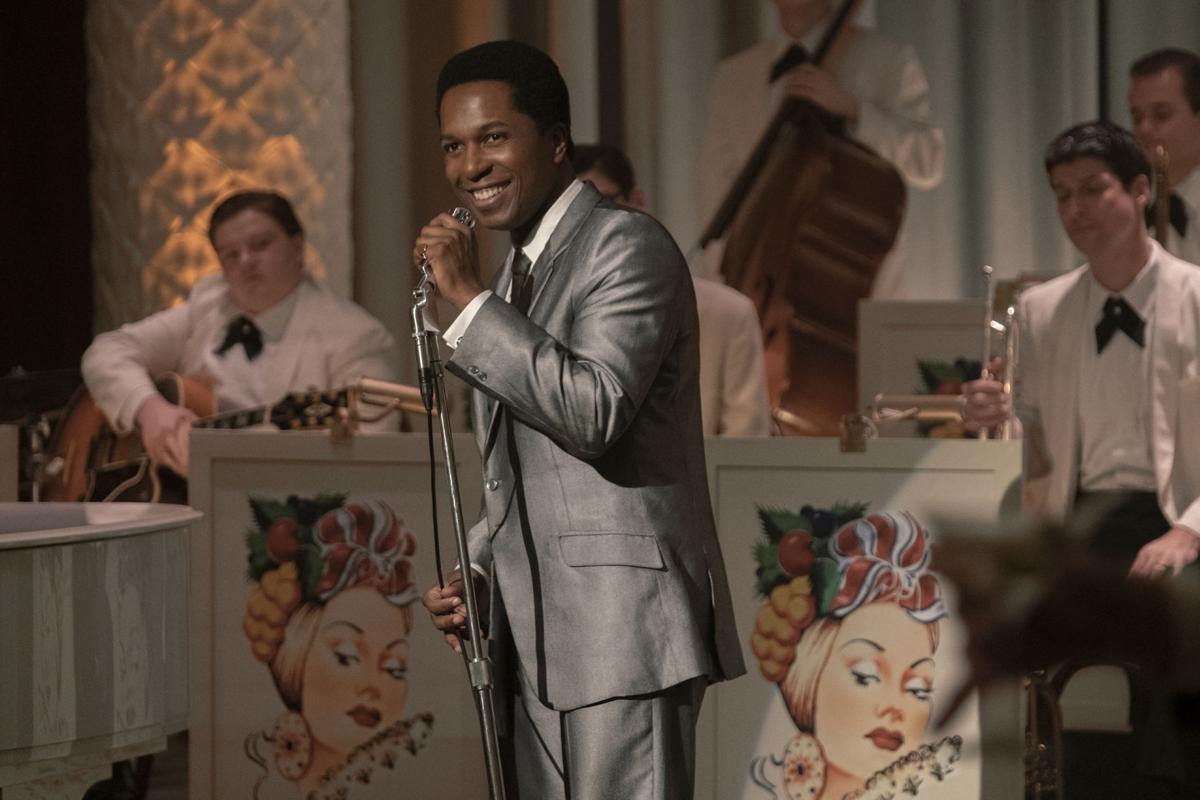 Note: "One Night in Miami" is currently only playing in movie theaters, and was reviewed from a digital streaming link. The review is about the film itself, and a positive review is not intended to be encouragement or an endorsement to go see the film in theaters right now. People should make up their own minds whether they want to see a movie in theaters now or wait until it arrives on Amazon Prime on Jan. 15. And if you do decide to go the theater, please abide by all theater and public health rules to stay as safe as possible.
They were icons of the 1960s, each at the top of their respective games. A heavyweight champion. A firebrand civil rights leader. A chart-topping R&B singer. A football star who had gone Hollywood. 
The period drama "One Night in Miami" dramatizes and humanizes the inner lives of four legendary Black men: Muhammad Ali, Malcolm X, Sam Cooke and Jim Brown. Inspired by a one-night meeting that really took place in 1964, the film by screenwriter Kemp Powers ("Soul") and actress-turned-director Regina King ("If Beale Street Could Talk") is an engaging, insightful and phenomenally well-acted film.
"One Night In Miami" premieres Friday at Marcus Point and Marcus Palace theaters, one week before airing on Amazon Prime.
The film opens with four prologues that illustrate just how far each man has gone in their lives, yet how institutional racism has dogged them every step of the way. Cooke (Leslie Odom, Jr.) achieves his dream of performing at the Copacabana, only to see older white audience members stream for the exits. Ali (Eli Goree), then called Cassius Clay, gets pushback from his manager Angelo Dundee (Michael Imperioli) for wading into politics, including his friendship with Malcolm X.
Malcolm X (Kingsley Ben-Adir), meanwhile, is planning to break away from the Nation of Islam and fears for his safety and that of his family. Jim Brown (Aldis Hodge) is an admired football hero, but an old family friend (Beau Bridges) back home puts him in his place in a shocking moment that plays like a slap to the face.
All four men's trajectories converge in a hotel room in Miami on Feb. 25, 1964, the night Clay upset Sonny Liston to become heavyweight champion. What starts as a post-fight party turns into its own bout, as the men joke, commiserate and argue late into the night.
Powers' screenplay is an expansion of his stage play, and the core of the film has a certain theatrical quality, with four characters sparring in a single location. But it would have been a mistake to "open up" the film, because that pressure-cooker environment heightens the drama, forcing the characters to get in each other's faces.
The main schism within the group is between Cooke, who believes achieving economic success on his own terms is the more effective form of emancipation for Black Americans, and Malcolm X, who believes Black celebrities like Cooke have a responsibility to speak up against injustice, career be damned. At one point, he schools Cooke by playing Bob Dylan's "Blowin' in the Wind," wondering how a "white boy from Minnesota" can speak more directly to the Black experience than Cooke ever has. Left unsaid is that the white boy from Minnesota had a lot less to lose by speaking out against racism than a Black man from Mississippi.
But there are no clear lines of division among the foursome, as old wounds are reopened and new alliances strengthened. King's generous direction turns the threadbare motel room into an equal showcase for each of the men.
The four actors inhabit their roles so confidently that they could have easily starred in their own separate biopics. Kingsley Ben-Adir digs into Malcolm X to show the cunning and the desperation behind his fiery speeches, as well as sly humor (the Muslim's contribution to the party supplies are two tubs of vanilla ice cream).
Hodge conveys the simmering anger that drove Brown to quit the NFL in his prime to take control of his own destiny. The Canadian actor Goree practically dances across the screen as Ali, yet shows the serious man lurking beneath the cheerful braggadocio.
But the breakout performance of "One Night in Miami" has to be Odom, who leaves his best-known role as Aaron Burr in "Hamilton" behind to play Cooke. Not only can Odom sing like Cooke to an uncanny degree, but he conveys both the charisma and the inner torment of the late R&B singer. The final scene of the film, which I won't spoil, is a stunner with Odom taking center stage.
Within a year of this pivotal night, two of the four men in the room would be dead. "One Night In Miami" honors each of their legacies by showing the men behind the legends, each of whom changed the world — even when they didn't live to see the change come.