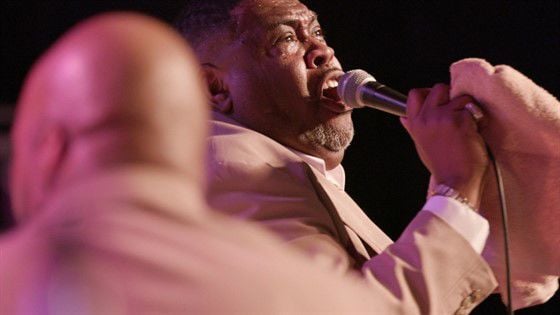 One of the charms of the Beloit International Film Festival has been that many of the films are screened at downtown bars and restaurants. It's easy to grab a bite or a drink between screenings and rub shoulders with other movie lovers and even the filmmakers themselves.
But what was an asset for the festival in 2019 is, obviously, a liability in 2021. Bars and restaurants are closed or at limited capacity due to COVID-19 restrictions and nobody should rub shoulders with anybody they don't already live with. Following the lead of the Sundance Film Festival, the Milwaukee Film Festival and this May's Wisconsin Film Festival, the 10-day Beloit festival starting Friday will be almost entirely virtual.
Instead of having film screenings at a designated time, audience members can pay $10 for a five-day rental of any movie to watch during the festival. Through the end-of-day Friday, audience members can also purchase a festival pass to watch any or all of the movies during the festival for $120 ($100 for BIFF Film Society members).
In addition, there will be filmmaker Q&As and workshops via Zoom and Facebook Live throughout the festival, all free and open to the public. The events kick off at 1 p.m. Friday with a Facebook Live presentation from Oscar-winning composer Rachel Portman (1996's "Emma").
And for those who crave some sort of communal theater-going experience, the festival is hosting free drive-in movies each night of the festival in the parking lot of IronWorks Campus on 3rd St. The drive-in movies will feature a mix of classic and family films, starting with Wes Anderson's "Isle of Dogs" at 6:30 p.m. Friday.
Aside from that, the festival will feature its signature mix of regional and international independent narrative films, documentaries and short films. The traditional "WI/IL Showdown" between Wisconsin and Illinois films, reflecting Beloit's border position, will also take place, including two collections of short films.
Here are a few highlights among the over 100 feature-length and short films available at this year's Wisconsin Film Festival.
"Roy's World: Barry Gifford's Chicago" — Rob Christopher's documentary looks at the gritty streets of 1950s Chicago through the eyes of author Barry Gifford ("Wild At Heart"), with Willem Dafoe, Lili Taylor and Matt Dillon performing selections from his short stories.
"Touch" — Aleksandra Szczepanowska directed in, wrote and stars in this romantic thriller filmed in the People's Republic of China, about a married woman who starts a destructive affair.
"Repossession" — Midlife angst fuels this horror film about a 50-year-old man in Singapore who, humiliated at losing his prestigious job, hides his failure from his family and inadvertently unlocks a malevolent force.
"Real Soul: A Gospel Music Story" — Milwaukee filmmaker Daniel Andera made this documentary about gospel music, mixing interviews with singers and historians with electrifying footage of performances from Milwaukee's churches.
"A Shot Through the Wall" — This timely drama from first-time director Aimee Wong looks at how a Chinese-American police officer's life unravels after he accidentally shoots an innocent Black man through a wall.
"Kiss the Ground" — Woody Harrelson narrates this documentary arguing that the key to stabilizing the Earth's climate and restoring lost ecosystems is regenerating the world's soil.
"Freeland" — Krisha Fairchild, who made such an arresting debut in Trey Edward Shults' "Krisha," stars as an aging pot farmer who sees the legalization of marijuana in her state as a threat to her livelihood.