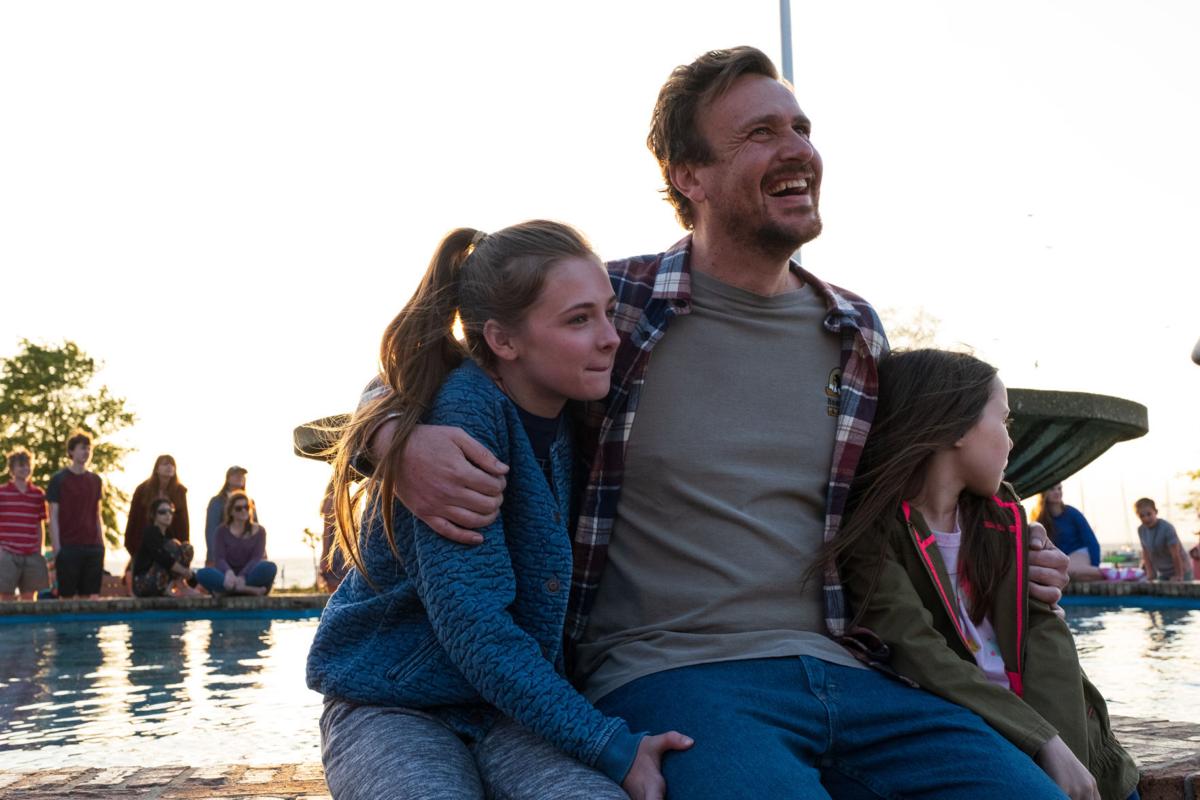 Note: "Our Friend" will open in movie theaters as well as on streaming video-on-demand, and was reviewed from a digital streaming link. The review is about the film itself, and a positive review is not intended to be encouragement or an endorsement to go see the film in theaters right now. People should make up their own minds whether they want to see a movie in theaters. And if you do decide to go the theater, please abide by all theater and public health rules to stay as safe as possible.
My mind keeps going back to the trembling pinkie.
There's a scene in "Our Friend" where a doctor is explaining to a husband that the his wife's cancer is terminal. The tone of the doctor's voice is calm and even, suggesting he's had this kind of conversation many times before.
But at the bottom of the screen, the doctor's pinkie finger is shaking wildly. I don't know if that was director Gabriela Cowperthwaite's idea, or a decision the actor made on his own, or something he was doing unconsciously during the scene. But it's a tiny, telling detail that conveys to the viewer that, below the surface calm, telling a husband his wife is going to die is agonizing for the doctor.
"Our Friend," opening Friday at Marcus Point and on VOD, is full of those details that feel messy and authentic, which go a long way toward helping the tremendously moving film avoid the sentimental and soggy clichés that so many other dramas about illness fall into. They're the sort of details that writer Matt Teague noticed in his award-winning 2015 Esquire magazine essay, "The Friend," chronicling his wife Nicole's fight with ovarian cancer, and how his old friend Dane unexpectedly moved in to help.
While the essay was first-person, Brad Ingelsby's screenplay expands outward to include more from Dane and Nicole's perspectives. Before her diagnosis, Nicole (Dakota Johnson) is vivacious and outgoing, a star of the local theater scene in their oceanside Alabama town, but also frustrated with Matt (Casey Affleck) being constantly away on assignment and leaving her to raise their two daughters (Isabella Kai and Violet McGraw) alone.
Dane (Jason Segel) is a man of almost boundless kindness, living with the family for almost a year to help out and keep everyone's spirits up. But beneath his goofball exterior (he insists the kids call him "Grandma Dane"), Dane is occasionally depressed and frustrated that his life seems to be going nowhere, and moving in with Matt and Nicole may be a way to avoid the disappointments of his own life for a while.
Ingelsby jumbles the timeline to tell their story, hopping back and forth from the years before Nicole's diagnosis to the years afterward. I suspect the reason from the nonlinear storytelling was to give the audience an occasional respite from the brutal realities of Nicole's cancer years, and to juxtapose the vivacious woman she once was with the struggling patient she became. But all the narrative time-jumping occasionally leaves the audience confused with where we are in the story.
Still, nearly all of the individual scenes work well on their own, thanks to Cowperthwaite's empathetic direction and the strong performance of the three leads. Affleck beautifully underplays Matt's shellshocked grief, while Johnson unflinchingly charts Nicole's physical and emotional decline, her struggle to hang onto some sense of being a "valid person" as she says, as long as she can. There's also a wonderful turn late in the film by Cherry Jones as a hospice nurse who, with honesty and empathy, guides the family through the final stages of the illness.
And in Dane, Segel creates an example of unabashed goodness, even more inspiring because he's no saint, but a flawed human somehow rising to the occasion. Especially in these times, we should all be so lucky to have a Dane in our lives, or get the chance to be one for someone else.