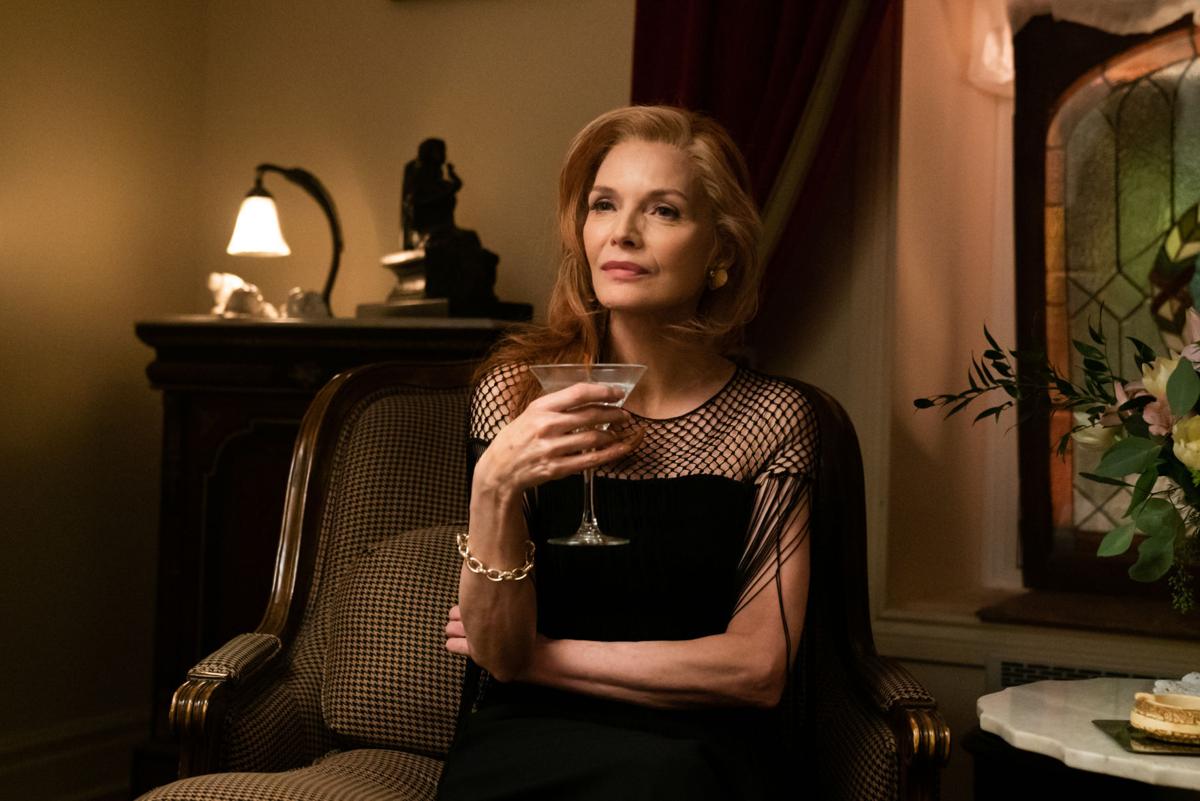 Note: "French Exit" opens Friday only in movie theaters, which are currently operating in Dane County at 50 percent capacity, and was reviewed from a digital streaming link. The review is about the film itself, and a positive review is not intended to be encouragement or an endorsement to go see the film in theaters right now. People should make up their own minds whether they want to see a movie in theaters or wait until it arrives on video-on-demand or DVD. And if you do decide to go to the theater, please abide by all theater and public health rules to stay as safe as possible.
The possibly apocryphal story goes that F. Scott Fitzgerald once said, "The rich are very different than you and I." To which Ernest Hemingway supposedly responded, "Yes, they have more money."
But when they run out of that money, they get even more different. At least that's how it goes in the prickly and quirky comedy "French Exit," which provides Michelle Pfeiffer with her best role since Catwoman as a fading New York socialite who also keeps her claws razor-sharp.
Frances Price has been living off the inheritance from her late husband Frank (Tracy Letts), puttering around New York in fantastic outfits with her adoring adult son Malcolm (Lucas Hedges). But after 12 years of spending money rather than earning it, the mother-son duo is on the brink of bankruptcy, much to Frances' annoyance. "My plan was to die before the money ran out," Frances tells her long-suffering financial adviser. "But I kept, and keep, not dying. And here I am."
Frances aims to make a French exit — or an Irish goodbye, at least — from her troubles. She quickly sells off as much of her assets as she can before her creditors find out, and then sneaks out of town with a handbag full of euros to go live in a friend's apartment in Paris, Malcolm in tow.
It's a chance for a fresh start, but instead Frances and Malcolm fall back into their old habits, drinking in cafes, taking long walks in the park and unloading euros as fast as they can. Along the way, they collect an assortment of eccentrics, including Valerie Mahaffey as a forthright Midwestern widow looking for friendship, Danielle MacDonald as a savvy cruise-ship psychic and Imogen Poots as Malcolm's exasperated ex-fiancee.
Director Azazel Jacobs specializes in comic, endearing character studies of difficult people ("The Lovers," "Momma's Man," and novelist-screenwriter Patrick deWitt (adapting his 2018 novel) polishes every line of dialogue until it glows. "Did you drink to the brink of sound reasoning?" Frances asks a hungover Malcolm at breakfast. Pfeiffer makes a meal out of the dialogue, giving Frances an imperious, disdainful air yet making her tragic, even noble in her quest for financial ruin. It's hard to get a bead on Frances; one day she's giving a wad of bills to a homeless man in the park, the next she's in a cafe turning a perfume spritzer into a small flamethrower to get the rude waiter's attention.
That wonderful performance sometimes gets crowded out as the supporting characters pile up, many of them hastily drawn archetypes rather than fully realized people. No wonder Frances gets fed up with them. An unexpected turn toward the supernatural midway through will throw off many viewers, but it does offer the delight of Letts as Frank speaking from beyond the grave through a flickering candle, like some sort of dyspeptic Lumiere.
It's those small pleasures that make "French Exit" worth seeing even when its overall structure doesn't quite hold together. And, of course, there is Pfeiffer's majestic performance. She needs to get bigger roles in more movies, but until Hollywood wises up, we'll always have Paris.