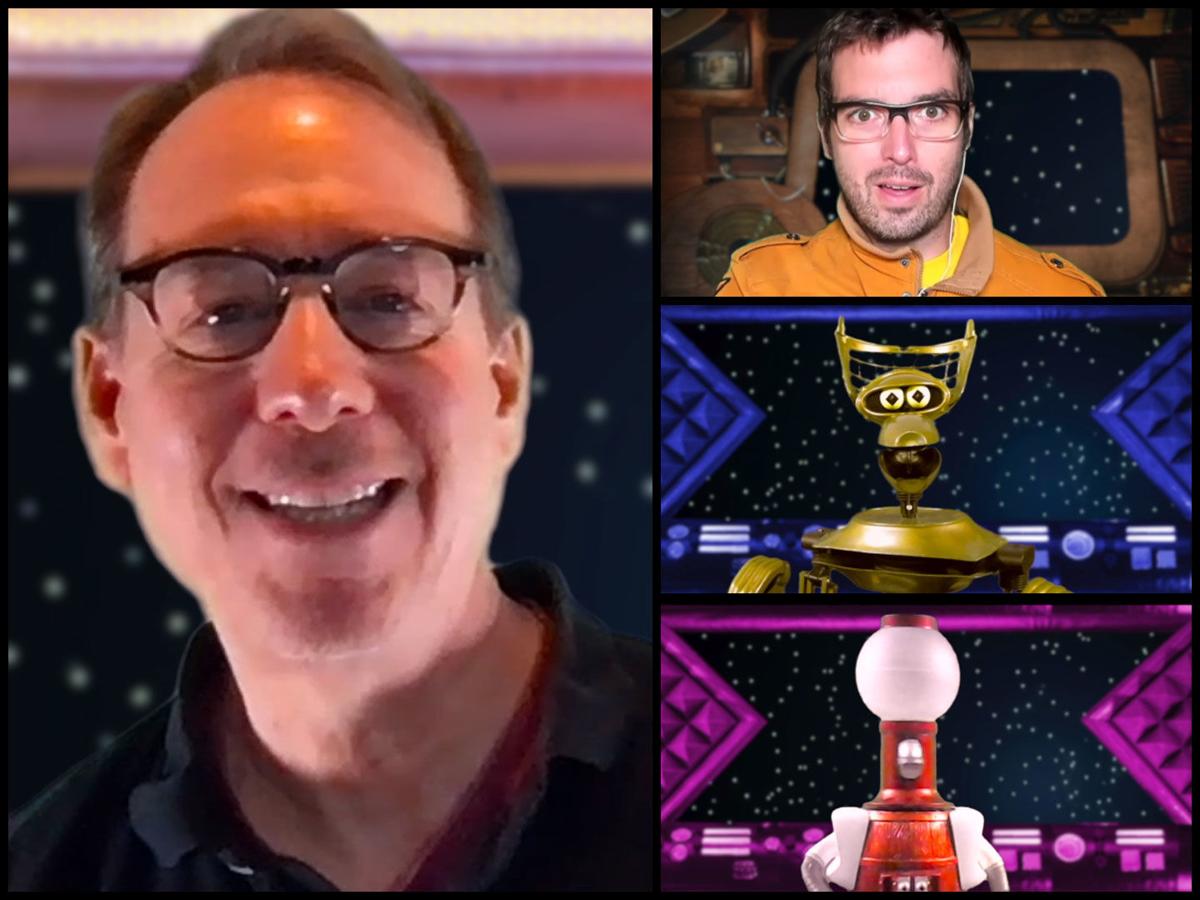 Joel Hodgson wants his show "Mystery Science Theater 3000" to be more like the Green Bay Packers.
It's an analogy that makes sense to Hodgson, who grew up in Green Bay and still has family in Wisconsin. The idea that a professional football team could have such deep roots in its community, owned by hundreds of thousands of stockholders rather than a fickle billionaire, is a powerful one.
"I love the idea that all those people got involved and bought stock, and no matter what, the Packers were never going to move," Hodgson said in a phone interview. "Back when I was a kid they were trying to move them to Milwaukee. If we were not embedded in the community, we could have gotten sold. It just goes to show you that sometimes people make all the difference."
Hodgson has the Packers model in mind as "MST3K" prepares for its next evolution. The show, which features robot puppets riffing on bad movies, began on a Minneapolis TV station in the late 1980s, then became a cult hit on basic cable channels in the 1990s.
Enter another Kickstarter, #MakeMoreMST3K, which aims to raise $5.5 million by Friday. But this time, instead of shopping the show around to another streaming site, Hodgson wants to build his own, called the Gizmoplex.
As of Monday, with four days to go, the campaign was about $1.5 million shy of its goal, at only enough funding to make half of the 12 episodes Hodgson has planned.
"We're not out of the woods yet," he said. "We can't rest at all. It's not clear we're going to make it. It's COVID, so it's not like normal times. You don't want to push people, but if they did have a good experience with it during COVID, or whatever their relationship is with it, you want to say, 'Now's a good time to throw in.'"
While fans spent the last year deep-diving into the series while in quarantine, Hodgson and his team at his production company, Alternaversal, began rethinking what the next phase of "MST3K" could look like. They hit upon the idea of the Gizmoplex, which within the mythology of the show would be a theater that the evil overlords known as the Mads built on the moon.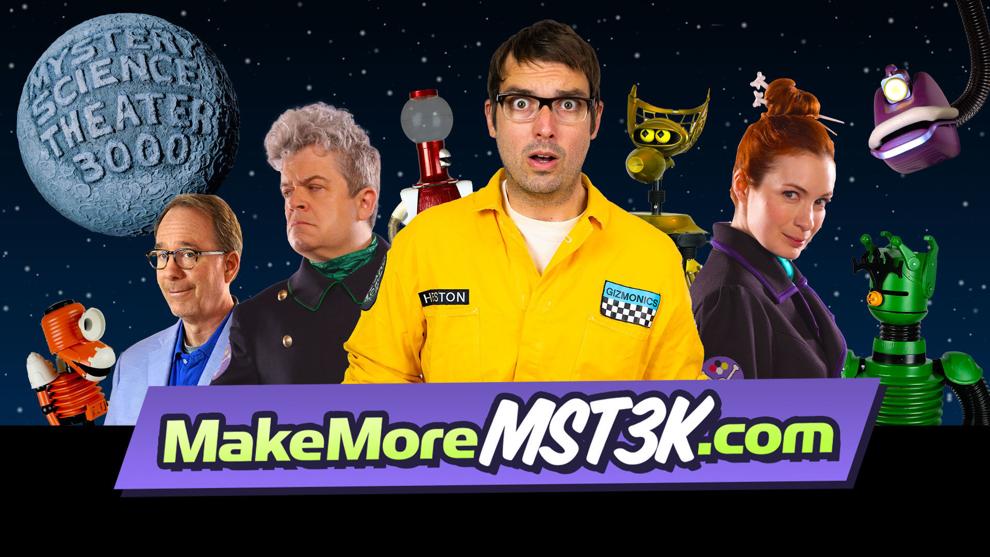 For the viewer, the Gizmoplex would be an online hub where fans could go to watch new episodes, access old episodes stored in their personal libraries, and watch episodes together with other fans.
"Netflix was great six years ago," Hodgson said. "It was the biggest platform in the world and that was super exciting. But ultimately it was just a thing that played the different episodes. Now we're wrapping it into much more of an event. Based on how many shows people order, we'll have something new every month, or even more depending on how many people order."
The new episodes will feature two separate casts, the one created for Netflix featuring Jonah Ray, and the one created for the recent live tour featuring Emily Marsh. The show had two hosts in the 1990s with Hodgson and Mike Nelson, but never concurrently.
"Jonah and his cast are now kind of the old timers. They're starting to do stuff like getting involved with production, like Jonah's going to start directing. So they're all kind of graduating into it, like we did back in the day in Minneapolis.
"And I can't wait to see what (Emily and her cast) do when we make shows with them. In a fun way, it kind of replicates the Joel and Mike stuff. It's like a drag race between two different hosts."
To keep momentum throughout the 30-day Kickstarter campaign, Hodgson and other cast members have hosted classic episodes of the show live on Facebook, such as "Hobgoblins" and "Quest of the Delta Knights." He said he's enjoyed watching the old shows, especially the Nelson era shows he wasn't a part of it, but revisiting old episodes isn't something he makes a habit of.
"I guess it's more fun for me, because I just don't know any of the jokes," he said. "I really appreciate them and like them. But it is like some people think, 'Joel's gonna sit and watch all fricking 220 episodes of 'Mystery Science Theater.'' I can't do that, man. It's my job. It'd be like somebody watching surveillance videos of themselves at work."
Hodgson credits his Midwestern upbringing for making a show that has held up surprisingly well after 30 years, appealing to new generations of fans when other comedies of its time might seem dated or offensive now.
"I think I grew up in a place where when you made entertainment, you wanted it to be inclusive," he said. "It wasn't like a niche. I guess at its best, 'MST' is something that everybody can watch, and even watch with their kids. That's when I think it's at its best and I think I'm most proud of it. Because I don't ever have to apologize."